The Winnipeg Jets went 2-0-0 in their two-game weekend series with the Vancouver Canucks to finish their four-game road trip 3-1-0.
Related: 3 Takeaways from the Jets' Two-Game Set With the Oilers
Here are three takeaways from what were a pair of tightly-contested and entertaining nightcaps at Rogers Arena.
1) Jets Did What They Had to Do
They weren't perfect by any stretch of the imagination, but the Jets did enough to leave Vancouver with all four points available to them.
The Canucks, prior to the weekend set, had gone just 3-6-1 in their past 10. However, one of those victories was a decisive 4-1 win against the Jets back on Jan. 30.
It was imperative for the Jets — who came into the series 9-6-1 on the season but have not truly excelled or strung together many dominant performances as yet — to amass some points and put some distance between themselves and the Canucks in the North Division standings.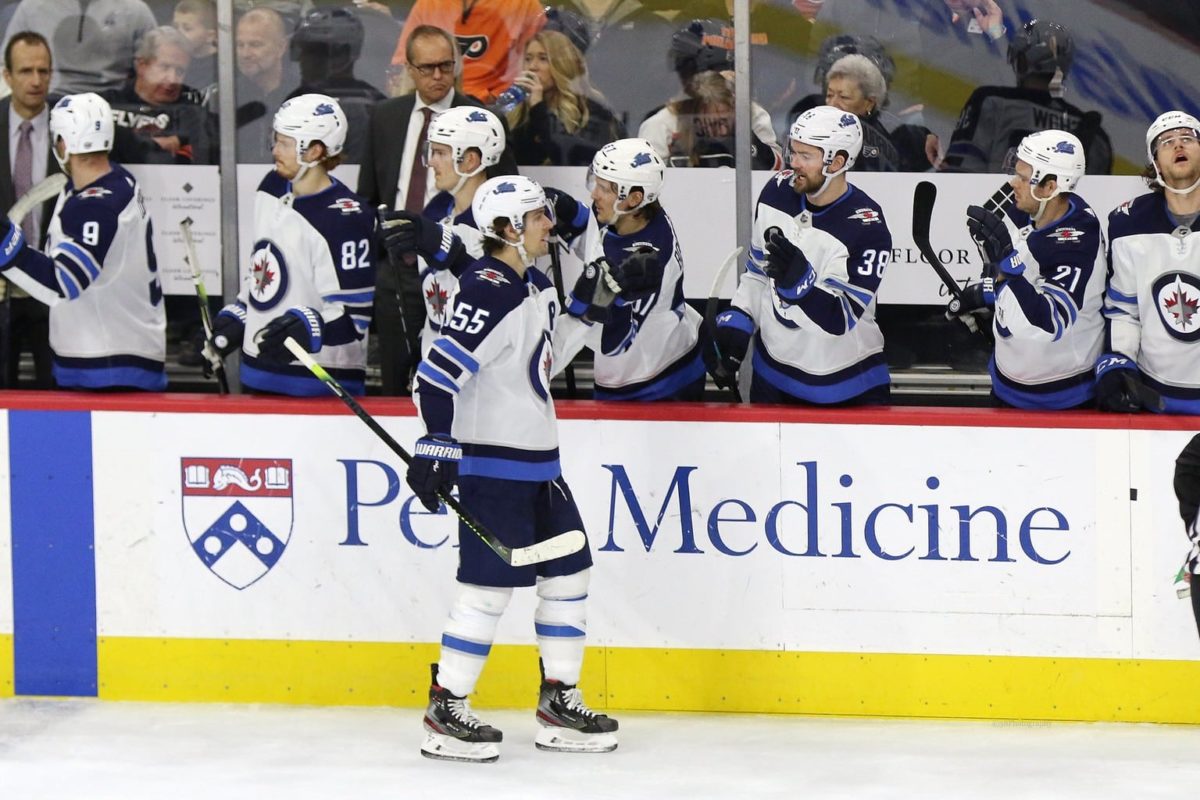 On Friday night, a combination of an early goal from Mark Scheifele and excellent goaltending allowed them to escape with a 2-0 victory.
Sunday night's 4-3 overtime win was a win by committee.
The Jets got off to a slow start and were down 2-0 before the end of the first, but Connor Hellebuyck kept the game within reach. Once the Jets started to build some momentum in the mid-second, Pierre-Luc Dubois and Scheifele both capitalized on great opportunities at even-strength.
Then, the power play chipped in a goal to give them a 3-2 lead. After, the penalty kill preserved that lead as Derek Forbort made a couple of big blocks with Nathan Beaulieu penalized for hooking.
The PK did surrender a goal while down 6-on-4 with less than a minute to go, but the first line did a good job of jamming up the puck on the d-zone boards during the ensuing shift to run out the clock and ensure they got a point. Recall, the Jets have allowed a game-winner with less than two minutes to go in regulation three times this season, and have allowed the game-winner with less than 10 seconds to go twice.
Related: Jets Squandering Crucial Points with Late-Game Breakdowns
The Jets — going with three forwards to start overtime — quickly put the game to bed before the Canucks could even get a shot on Hellebucyk.
Thanks to the pair of wins, the Jets now have a five-point cushion over the Canucks and also four games in hand.
2) Dubois Will Be Just Fine
You could forgive Jets' fans if they weren't getting a little bit antsy waiting for their newest man to make his mark.
The 22-year-old registered zero points, zero shots, and two penalty minutes in his first two unremarkable games as Jet, then suffered a lower-body injury that forced him to miss the past four.
Meanwhile, Patrik Laine and Jack Roslovic — who the Jets sent to the Columbus Blue Jackets in exchange for Dubois in a Jan. 23 blockbuster — had already racked up a combined eight goals and 17 points.
Related: Jets' Trade For Dubois Controversial, But Has Potential to Pay Off
Dubois, during a pregame interview Sunday afternoon, said "I've never been more ready to go."
He was, indeed, ready to go. Sunday was his coming out party and when he finally showed off his game-changing skills.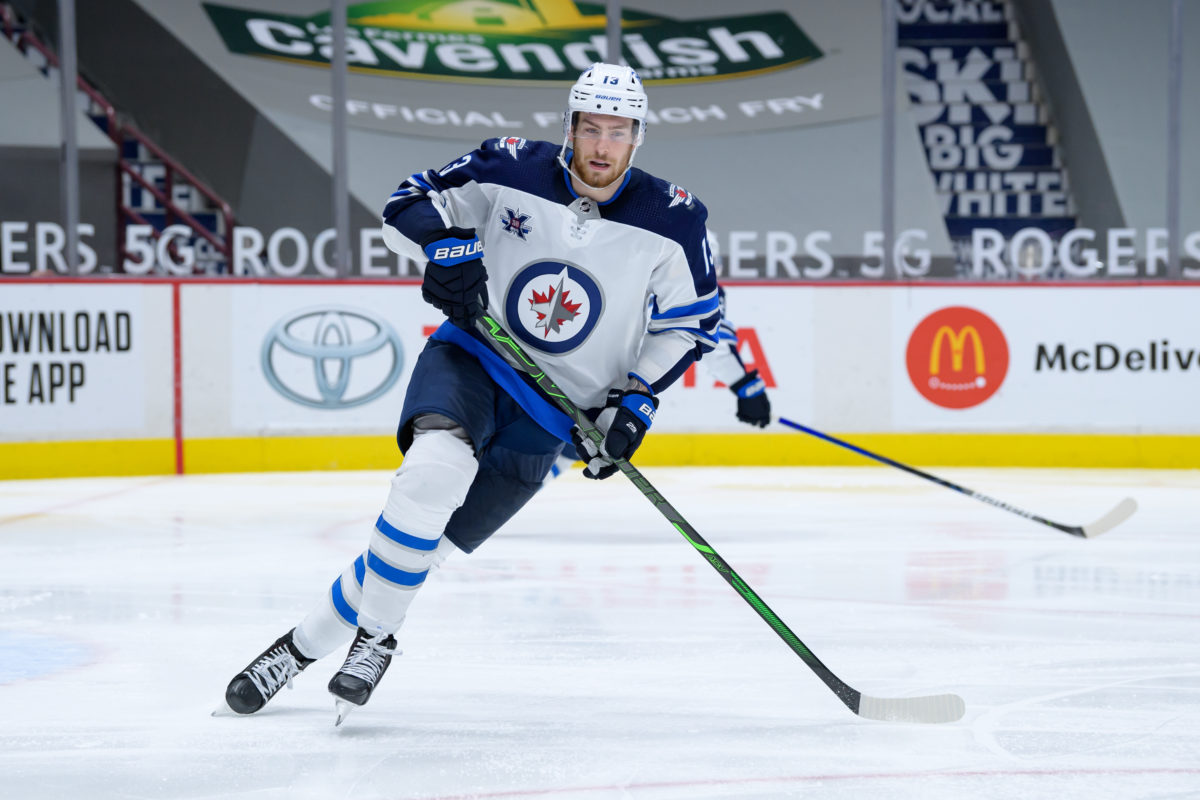 The Jets were vastly outplayed for the first half of the game, but Dubois got his team to within one halfway through the second, one-timing home a Blake Wheeler pass. He also had the primary assist on Neal Pionk's third period power play goal that put the Jets up 3-2, putting it on a tee for Pionk to blast past Braden Holtby.
But Dubois saved his best for last. After Elias Petterson's goal tied the game in the final minute, head coach Paul Maurice gave Dubois a vote of confidence by putting him out for the beginning of the extra frame, and Dubois made good on it.
Taking the puck from Scheifele, he intentionally hesitated for a split second before turning on the burners, making a power move to get around Brock Boeser, driving the net, and roofing the puck over Holtby's shoulder.
Dubois has had a challenging past month, between having to quarantine for two weeks upon his arrival to Canada, then having to get back into playing shape while learning entirely new systems, then suffering the injury, then having to get back into playing shape again.
He's not at peak physical performance yet, and even admitted post-game that while it felt good to make an impact, he said "my game is still not where I know it can be," and that his timing, execution, and reads can all be a lot better.
Dubois was eased back into the lineup by being placed on left wing with Mark Scheifele and Wheeler, and Dubois said playing with the pair made his return easy. It's inevitable, however, that he will soon take the second-line centre slot — that's the slot the Jets acquired him to fill, after all.
Sunday night's three points was just a glimpse of what Dubois can — and will do — for the Jets for at least the next two seasons.
3) Brossoit Loves Playing in His Home Province
British Columbia truly is home sweet home for Laurent Brossoit.
The Jets' backup goaltender and Port Alberni, B.C. native got his first start since Feb. 2 on Friday night and he was outstanding, turning away 29 shots and posting the second shutout of his career.
His other shutout in 58-career starts also came at in Vancouver, less than 200 kilometres away from his Vancouver Island hometown. On Dec. 22, 2018, during his excellent first season with the Jets, he turned away a whopping 40 shots in a 1-0 victory to ensure his team went into the holiday break on a winning note.
Brossoit has never allowed a goal at Rogers Place, in fact. His first appearance there came on Oct. 7, 2017 as a member of the Edmonton Oilers, a game in which he stopped all 19 shots he faced in a relief effort.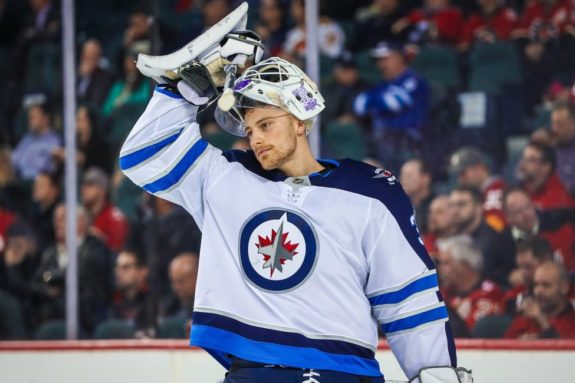 "(Shutouts) all feel good, especially when it's in your hometown, it makes it that much better," Brossoit said post-game Friday. "It's is just another good game to add to a good start to our season."
Crucial Stretch Upcoming
The Jets are enjoying a three-day break — their last one until April 18 through 20 — before welcoming the Canadiens to Bell MTS Place Thursday night.
Sitting in third place, the Jets are set to face some strong competition in the coming weeks. 11 of their next 13 games are against either the Toronto Maple Leafs, Edmonton Oilers, and Montreal Canadiens — the other three teams in the North Division's top four. The only games not against those three in that stretch are against the Canucks again, on March 1 and 2.
It's a crucial stretch in which we — and they — will learn how they truly stack up with other playoff contenders.
---
---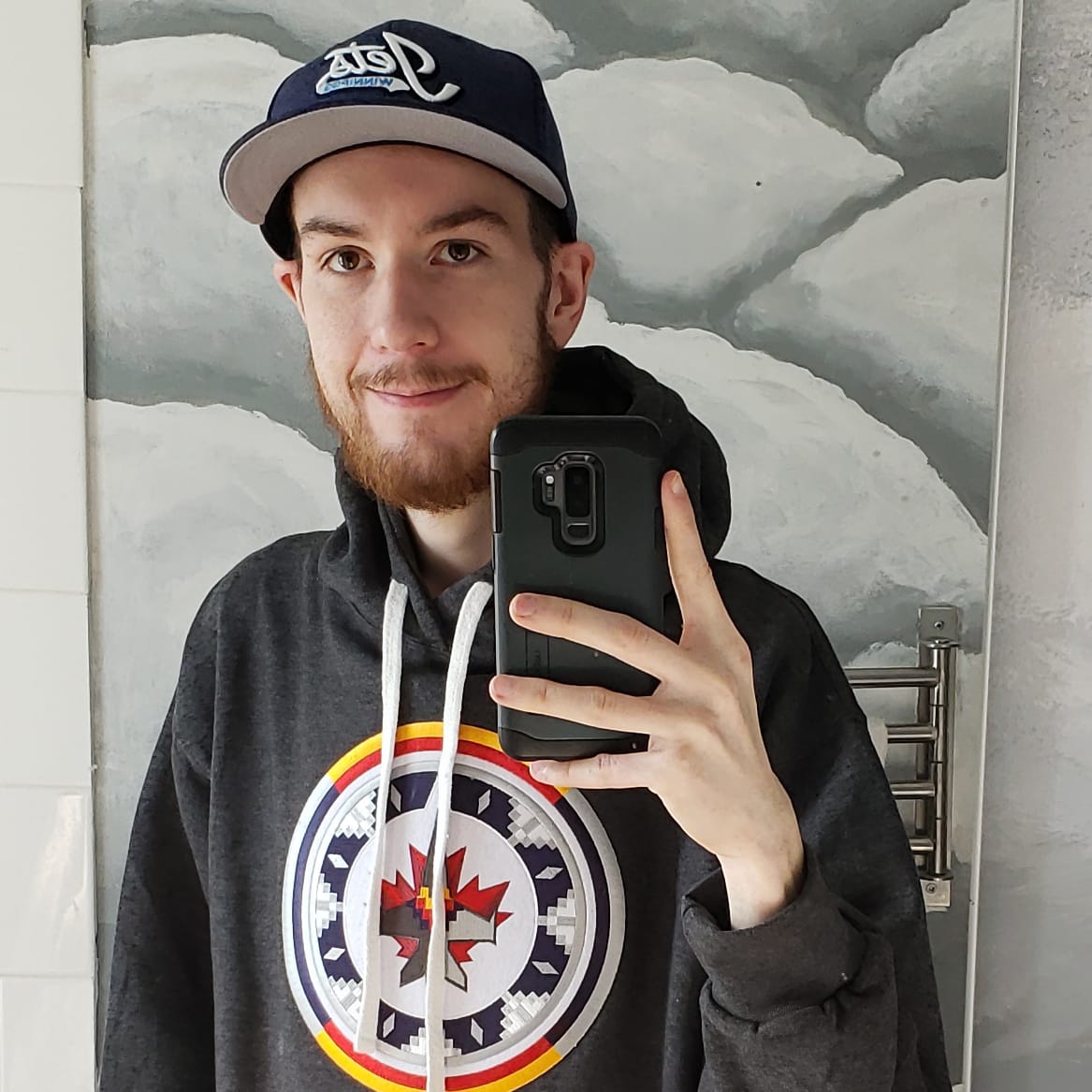 Declan Schroeder is a 27-year-old communications specialist and freelance journalist in Winnipeg, Manitoba. He holds a diploma in Creative Communications with a major in journalism from Red River College and a bachelors in Rhetoric and Communications from the University of Winnipeg.
Deeply rooted in the city's hockey culture, the original Jets skipped town when he was two and the 2.0 version came onto the scene when he was 17.