In today's NHL, speed dominates. No longer can teams roster slow, hulking defensemen capable of obstructing opponents into submission. But, if a player has speed and size, they can be lethal.
According to Hockey-Graphs, the average NHLer stands 6-foot-1 and weighs 201 pounds (as of the 2014-15 season). When compared to the average NHL player of the 1944-45 season – 5-foot-10, 174 pounds – it appears that NHL teams have been giving their players the Captain America Super-Soldier Serum.

Today, imposing players like Zdeno Chara, Brent Burns, and Evgeni Malkin prevail. They are not the largest NHL players, though. Let's take a look at the seven of the biggest players in the NHL today based on body mass index (BMI), which surprisingly doesn't include Chara—the NHL's tallest player—or Jamie Oleksiak, the NHL's heaviest player.
Anders Lee (29.37)
Height: 6-foot-3
Weight: 235 pounds
The captain of the New York Islanders makes his presence known in front of opposing teams' nets. Opponents simply cannot move Lee, not can goalies see around him.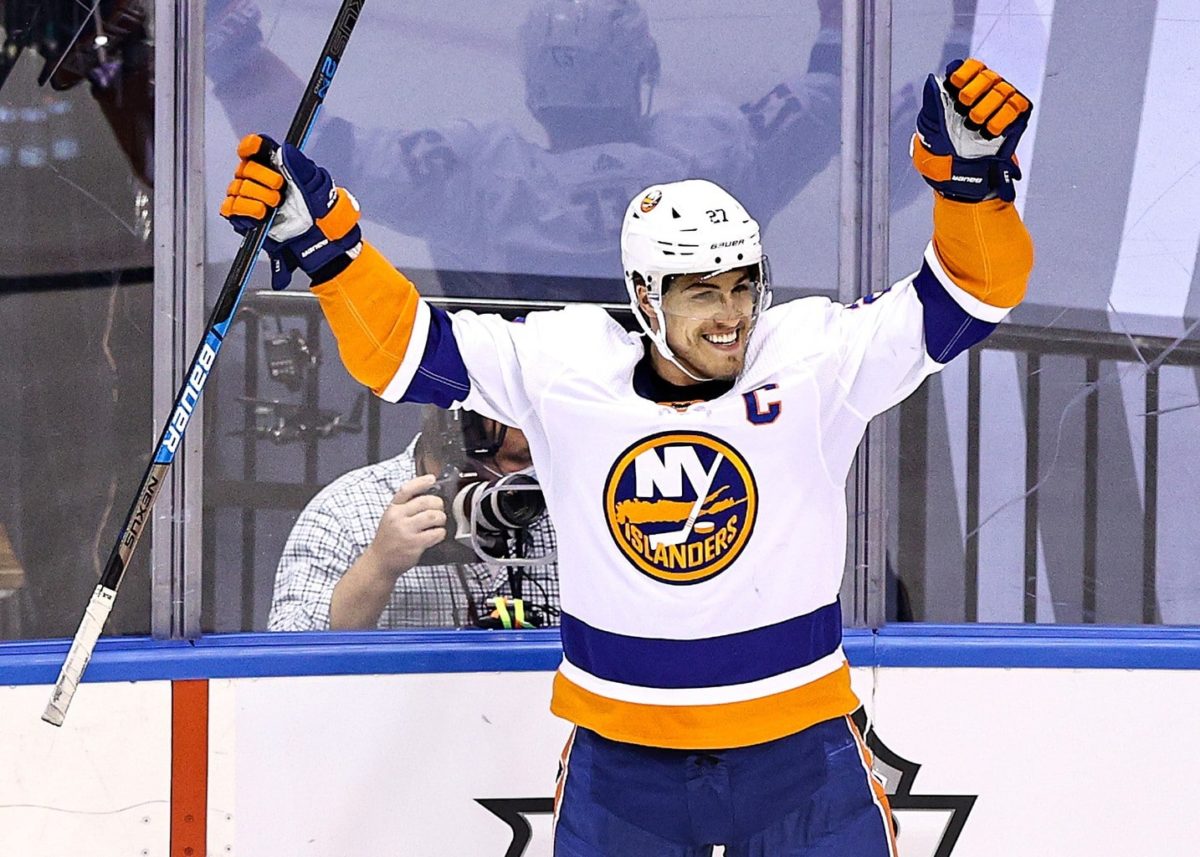 Nick Ritchie (29.53)
Height: 6-foot-2
Weight: 230 pounds
While he's only 6-foot-2, Nick Ritchie checks in as the sixth-largest NHLer based on BMI. The Toronto Maple Leafs forward certainly uses his size to his advantage, even if it comes at a cost.
A former first-round pick of the Anaheim Ducks, Ritchie was recently signed by the Maple Leafs to add more physicality to their lineup. Only 24, the massive forward could remain on this list for years to come.
Alex Ovechkin (29.75)
Height: 6-foot-3
Weight: 238 pounds
A true power forward, Alex Ovechkin has taken the NHL by storm since first appearing as a 20-year-old in 2005. With six Maurice "Rocket" Richard trophies to his name, Ovechkin has already topped 700 goals and 1,000 points in his career. Despite qualifying as "overweight" on the BMI scale, the Russian forward is among the best and biggest players in the NHL today.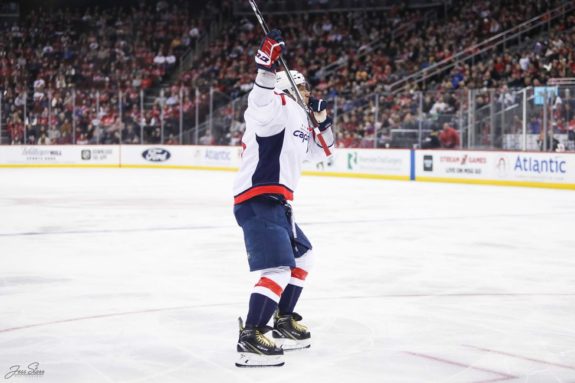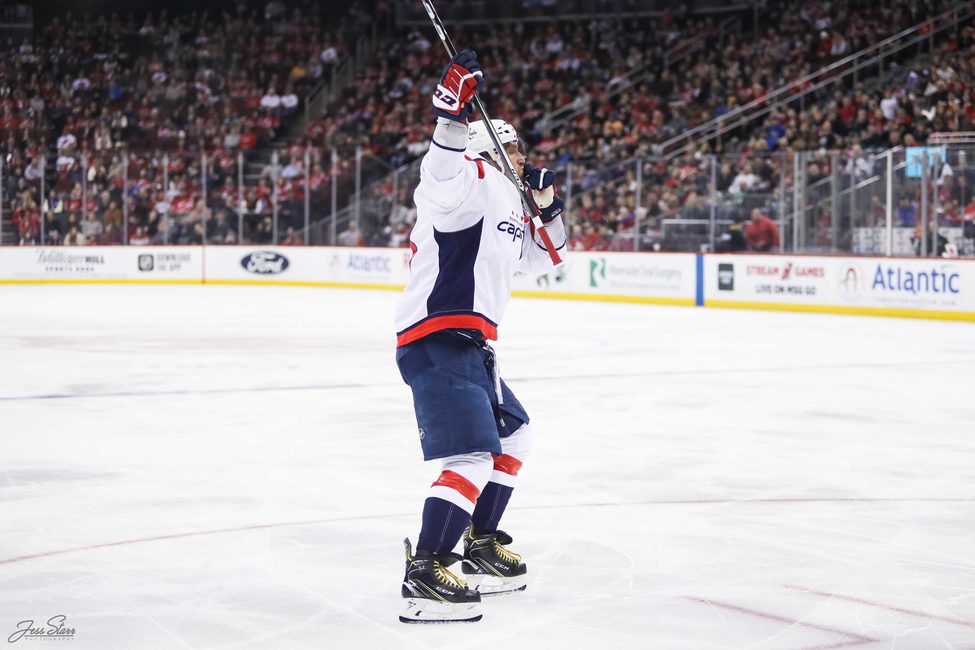 Pat Maroon (29.75)
Height: 6-foot-3
Weight: 238 pounds
Known as "Big Rig" around the rink, Pat Maroon has long used his size to his advantage. After winning the Stanley Cup with his hometown St. Louis Blues, Maroon signed with the Tampa Bay Lightning for another shot at the Cup. Under Jon Cooper's watch, the forward has become a nuisance in front of the net, often using his large frame to box out defensemen and screen goalies.
Make no mistake, Maroon is nimble despite his size and has soft hands on the ice and around the spikeball net.
Thomas Greiss (29.79)
Height: 6-foot-2
Weight: 232 pounds
Detroit's Thomas Greiss was a surprise addition to this list. The veteran netminder is rather nimble in net, despite having the third-highest BMI in the NHL.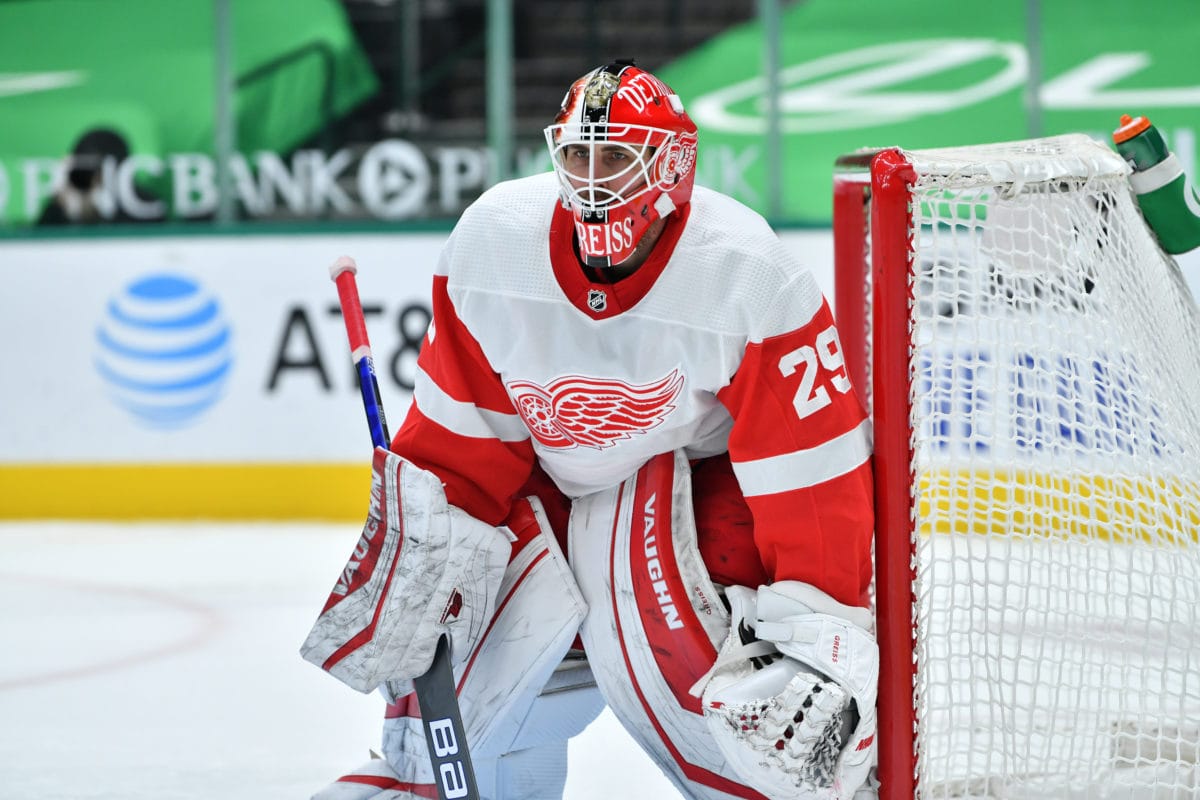 David Savard (29.92)
Height: 6-foot-2
Weight: 233 pounds
Like Greiss, David Savard is a stocky NHLer who has a high BMI due to his above-average weight and somewhat shorter stature. Columbus' blueliner frequently boxes out forwards with his large frame and can be counted on in his own end.
Robin Lehner (30.43)
Height: 6-foot-4
Weight: 250 pounds
The Vegas Golden Knights goalie resembles the Michelin Man with his gear strapped on. Robin Lehner also brings back memories of an old Amstel Light ad featuring a hefty goalie.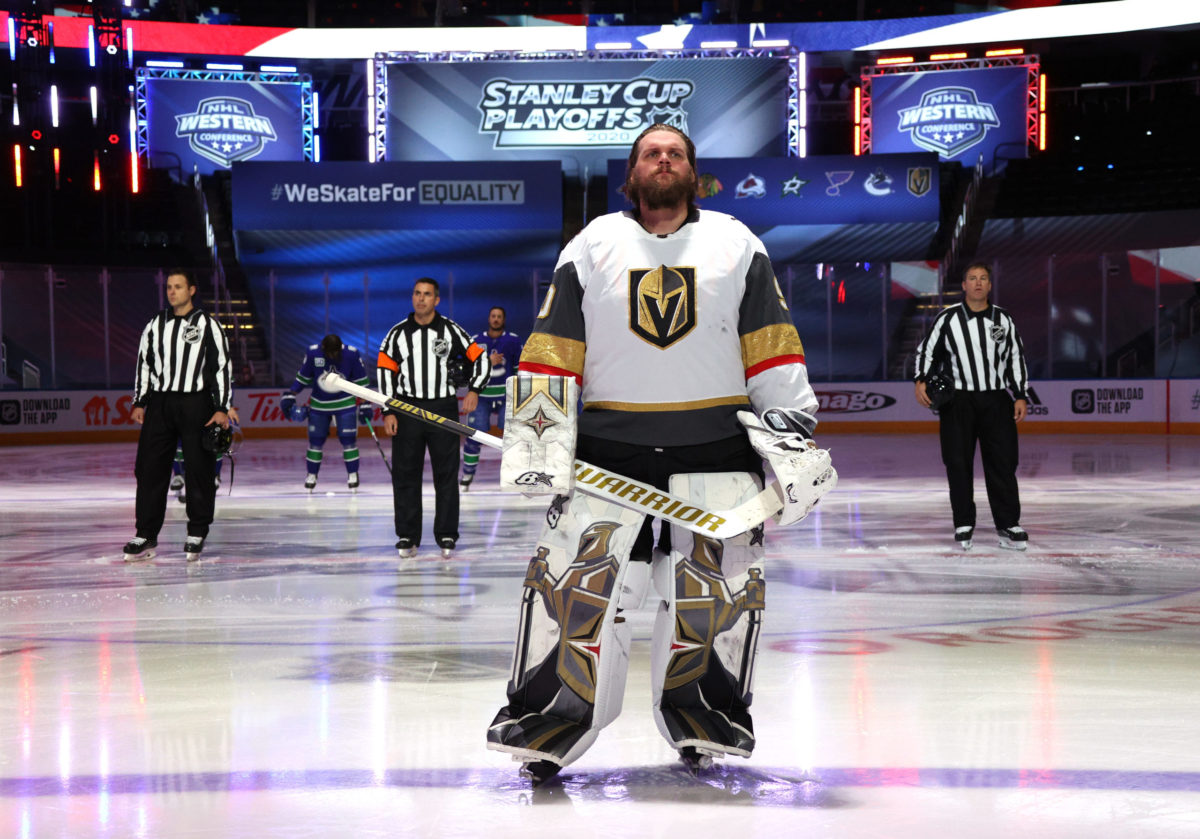 In all fairness, Lehner is not a fat goalie like the netminder from the commercial but he is the largest in the NHL in terms of BMI. However, Lehner is able to move around the crease swiftly, going against the stereotype that "big goalies can't move."
---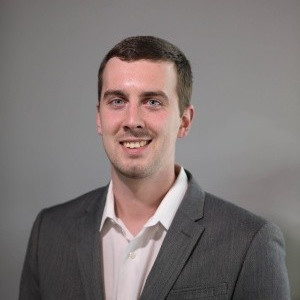 Tony Wolak is based in the Washington D.C. area and covers the Detroit Red Wings for THW. As a former junior and college hockey player, Tony has a unique perspective on Red Wings topics.