In Chicago Blackhawks' land, everything is fun. This week, especially, has been eye-opening. They started their week with a series against the Dallas Stars on Feb. 7 and 9. They came out with two overtime wins. Then, their following series against the Columbus Blue Jackets saw a split: a 5-6 loss on Feb. 11, followed by a 3-2 overtime win on Feb. 13. The team gained six out of a possible eight points to improve their record to 7-5-4. With their 18 points on the season, they are only three points away from the Tampa Bay Lightning, who are in first place in the Central Division with 21 points.
Obviously, this is very exciting, and we didn't think we would be able to say that the team is competitive. This week was eye-opening because the areas in which the Blackhawks' were struggling seemed to come together. They finally scored even-strength goals, and the rookies showed up again. The bad news is that the latest injury report is grim. Our Blackhawks team comprised of myself, Gail Kauchak, Greg Boysen, and Shaun Filippelli have a lot to discuss on our weekly 'Blackhawks Banter' show every Monday night. Here is a look at three of our topics!
Injury Report
As stated above, the team's latest injury report is somber. The Blackhawks announced that both defenseman Connor Murphy and forward Andrew Shaw are on injured reserve. Murphy is dealing with a right hip injury, and the team expects him to miss 10-14 days. Shaw is dealing with yet another concussion after getting elbowed in the face by Stars' defenseman Joel Hanley in the second period of the game on Feb. 9. This is very concerning, as he just battled back from a concussion that he sustained last year. Frankly, this news sucks. These are two significant losses to the lineup. How do you think this will impact the team?
Gail
The Shaw news is indeed somber. It was a long road last year for him to recover and become healthy again. But the unfortunate reality is it just takes one hit to return right back where you started from, especially when your brain has suffered damage frequently before. Whatever is in Shaw's future, I wish him the best. I think the team will miss his tenacity and his experience on the ice. But mostly, he will be missed in the locker room. All his teammates bring it up when asked about him. He provided a special wit and prankster mentality that his teammates responded to. A lightheartedness that was a welcome reprieve from the immense pressure these guys are under. I think that's what will be missed most about him.

Regarding Murphy, he's established himself as the top defenseman for the Blackhawks, taking on those heavy minutes and being highly consistent in all areas. That will be very hard to replace. But like we spoke about last week, there's a logjam on defense with all the youngsters Colliton and company are trying to develop. This will be an opportunity to spread the ice time between them and give them all more chances with more responsibility. It might not help the Blackhawks win, but it will lend towards the kids developing, which is technically the main point anyway this season.
Greg
Obviously, Murphy's injury has a bigger impact. He has been the top defenseman this season, but this will give more playing time for the younger blueliners, which is not a terrible thing.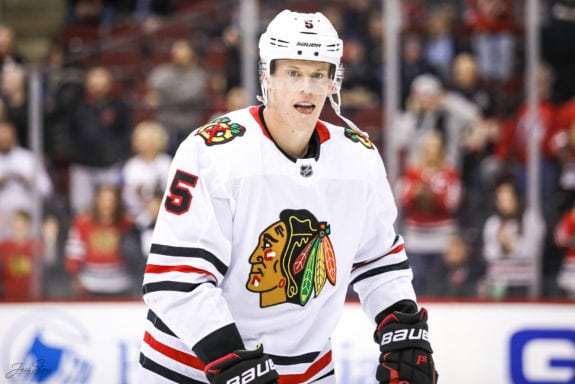 Shaw has not had the same effectiveness in his second stint with the team as he did in the first, that is when he is actually playing. At some point, he needs to do the best for himself and his young family. Repeated concussions are not something to mess around with. To be blunt, with guys like Hagel and Highmore, Shaw is just an overpriced waste of a roster spot right now. Hopefully, he puts his health over hockey and does not try to rush back. While I am not a huge fan of Shaw the player, I want Shaw the person to be around for his wife and kids.
Shaun
First and foremost, this is obviously concerning for Shaw in a much different regard, given his history with head trauma. I genuinely hope he takes this time to consider his options in making the right decision for himself and in terms of what's best for his family. We'd miss him in a Blackhawks jersey if he decided to hang up his skates, but health comes before hockey — always. As for what the loss of Murphy and Shaw means for this lineup, I have to admit that while it's never good news to hear such talent won't be available, these types of challenges seem like a normal pattern for this team through 2020-21. Given their roster's ability to adapt, while deserving prospects continue to perform, it doesn't necessarily concern me in the same regard that it would if these hurdles were causing more struggles than they have been. Others will slot in, and this team will figure it out.
Brooke
I think we will miss Shaw and Murphy in two big ways. With Murphy, he is easily our best defenseman at the moment. So, it is hard to lose an anchor like that on defense. When it comes to Shaw, we are going to miss him on the power play, especially. He is such a good role player that knows how to do the little things well. It sucks to lose such impact players. But I do second what Gail and Shaun said. This is a good opportunity for the rookies to take over. So, I hope it won't impact the team too negatively going forward.
Keith's Minutes
Recently, something that has been sticking out about the Blackhawks is the fact that head coach Jeremy Colliton keeps using the 11 forwards/ 7 defensemen lineup. I think we can all agree that you want to try to avoid that lineup, if possible. However, the positives from that lineup are that the young defensemen can have more ice time. This is where it gets tricky. Defenseman Duncan Keith, for example, averages 24 minutes of ice time a game, which currently leads the team. That can take away from the rookies. Would you like to see Colliton spread out more of his ice time to players like Nicolas Beaudin and Ian Mitchell, or are you okay with his minutes?
Gail
With Murphy out, it's probably tough to not lean on Keith. And he's a good mentor for the youngsters. Pair a newbie with Keith, and they will inevitably learn from him. So no, I guess I'm ok with the usage of Keith. But I will mention I think they are slowly working on reducing his ice time.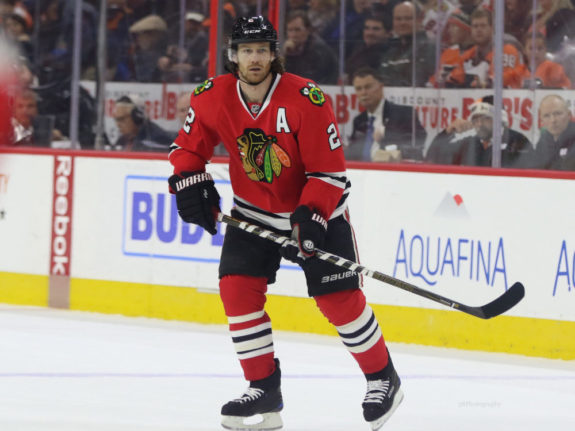 Beaudin saw some time on the first power play unit recently, and he promptly gave up a short-handed goal. So maybe spoon-feed the kids a little bit. Don't throw them to the wolves, but insert them here and there so they can build their confidence. That's just one example, but I think we'll see more of that as the season progresses where Keith is replaced by a younger player. I predict by the end of the season that Keith's ice time will be less.
Greg
We want to see Keith have his time limited to develop some of the younger defenders. However, Keith and the rest of the locker room want to win now. With the Blackhawks' better-than-expected start, Colliton is going to roll with his veteran leader to try to win games. If things take a turn for the worse and the Blackhawks begin to fall down the standing, then you might see a decrease in minutes.
Shaun
Despite my praise for Keith and his play so far this season, which the 37-year-old absolutely deserves for handling the workload he continues to, I'll revert back to my preseason thoughts on the matter. Keith absolutely needs to be relied upon less. Not because he doesn't deserve to play or isn't effective with his time, but for the reason noted — to give their youth the platform to progress. Plus, utilizing Keith more strategically (as opposed to simply as much as possible) could work well to make his minutes more impactful for his own production and towards what the team gets out of him in that time.
Brooke
I would like to see Colliton decrease his minutes. Keith is obviously always going to be a one-of-a-kind asset, but I think this season has showed us to expect the unexpected. The unexpected part of it is that our rookie defensemen have been performing better than we hoped for. In a season where we want to see our rookies perform as much as possible, I want to see them start to carry more of the load. They proved so far that they can hang. Why not give them more time?
Kalynuk Recalled
Speaking of the blue line, Chicago announced on Feb. 11 that they recalled 23-year-old defenseman Wyatt Kalynuk from their affiliate team, the Rockford Icehogs, and moved him to the active roster.
With Rockford, he had one goal and one assist in two games. Colliton mentioned that he will see NHL ice at some point, but for now, it's to be determined. What do you expect him to bring to the Blackhawks' defensive group?
Gail
I watched the IceHogs' first game of the season, and Kalynuk was certainly noticeable. He protected the puck well, and was calm and confident out there. It will be interesting to see how that translates to the NHL level. I'd like to see Kalynuk get a nice stint of games, maybe three or four, with the big club to gain that valuable experience. Then take that back down to the IceHogs and work on honing his skills from there.
Greg
I liked what I saw out of Kalynuk's two games with the IceHogs. He has decent size and is a fluid skater. He scored a goal in his pro debut, so he is not timid about adding some offense from the back end. He is very confident, both on the ice and in his postgame comments, and that will serve him well if and when he gets into an NHL game.
Shaun
Kalynuk made it into my list of untouchable Blackhawks' prospects for a variety of reasons, and I think all are as relevant as ever right now for the team. Not only would infusing the 23-year-old into their lineup drive more of a focus on youth, but his proven ability to produce from the back end could also be a factor in improving their 5-on-5 play. All that said, what I look forward to most from him is getting to witness what it is that he brings to the game that already has him earning comparisons to Toews. Especially at a time that their captain is currently out, added leadership could prove to be pivotal in addressing a missing ingredient to create even further cohesion amongst this young group.
Brooke
We heard a lot of good things about Kalynuk after the Hawks signed him in July 2020. We then heard a tsunami of praise for him after his two-game stint in Rockford. With that said, I am really looking forward to seeing his debut. I notice a lot of the Blackhawks' young defensemen are offensive-minded, and it looks like he has that punch as well. But I mostly expect him to bring a level of competitiveness. I keep hearing that he is a very responsible defenseman that can help control the game. So I think whenever he makes his debut, he will bring another exciting element to the group.
Make sure you tune in on Monday night, Feb. 15, at 7 PM CST on Youtube and Facebook, to hear us discussing the three aspects aforementioned. We will also be discussing players to watch, the week ahead, and much more! Be sure to like, follow, and subscribe so you don't miss out! You can check out our latest show below.
---
---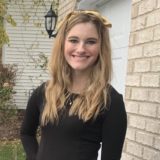 Just a small town girl with Midwestern charm; combined with a love of dogs, writing, frappuccinos, Chicago-isms, sports, and a whole lot of Blackhawks hockey. Twitter: @brooke_lofo.