We are back for another episode of Blackhawks Banter. This is an exciting week as we are less than a week from the start of the 2020-21 National Hockey League season. We are just a few days away from being able to talk about actual hockey games being played. This week, we will take a look at the Chicago Blackhawks' top two lines as well as make some predictions for the upcoming season.
This Monday night at 7 pm CST, our Blackhawks writing crew Greg Boysen, Brooke LoFurno, Shaun Filippelli, and Gail Kauchak will discuss these topics and more on our season preview episode.
First Line Appears to be Set
For the first few days at training camp, it appears that Jeremy Colliton has a good idea of who will be on his first line. He has been skating Dylan Strome in between Alex DeBrincat and Patrick Kane. This trio has had some success in the past and they are arguably the team's best three offensive players right now. Do you think this should be the team's top line going into the season?
Brooke
I think the DeBrincat-Strome-Kane line makes sense. Considering those are considered to be our powerhouses for the season, no one else on the team can fill that dominant, first-line role except for those three. It's not my first choice for that line in the correct circumstances, but for now, the team doesn't have any other options. So, I would keep that as the first line going into the season.
Gail
I disagree with DeBrincat-Strome-Kane as a line. While this trio can create numerous chances offensively, they give up way too many chances going the other way. Each of the top two lines needs to have someone on it that is defensively responsible in addition to providing offense. For the sake of balance, I would separate one of these three.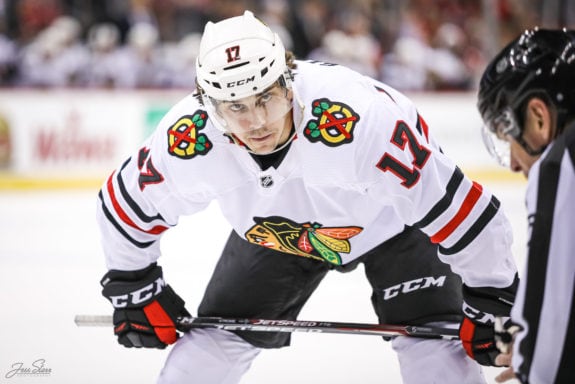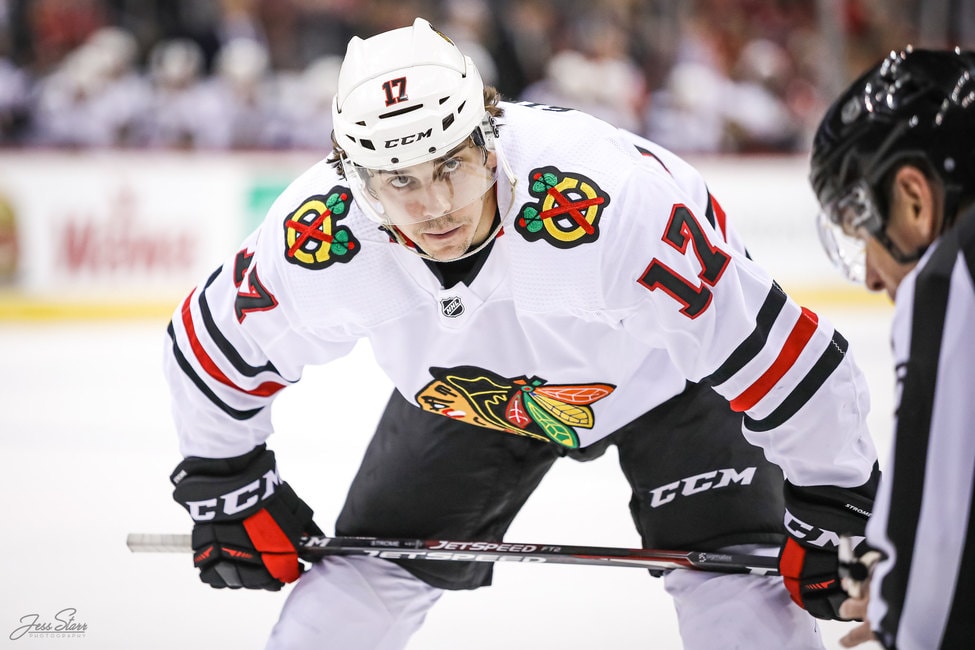 With that in mind, if you're going to keep Strome and Kane together, perhaps pair them with Dominik Kubalik, Pius Suter or Andre Shaw on the left. If you're going to keep Strome and DeBrincat together, maybe go with Shaw on the right.
I personally think keeping Strome and Kane playing together makes the most sense. And don't forget Carl Soderberg isn't in the fold yet. Where he slots in could determine the other pieces of the puzzle.
Greg
These are your three best offensive players right now so load them up on one dangerous line. Sure, there are some defensive concerns but you have to have at least one line that opponents need to game plan for. I am not too worried about the defense with this line. They will start nearly every shift either at center ice or the offensive zone.
With the improvements in overall team defense with the acquisitions of guys like Mattias Janmark, Soderberg and Lucas Wallmark it is ok to have one line that will be a liability. They will score more goals than they give up.
Shaun
It was hard to not be excited after first seeing this line announced during training camp. I'm not sure if that's because it provided some sense of normalcy in an offseason that hasn't seen much of it for the Blackhawks, or if it really does have as much potential as those names would have you believe.
Regardless, these are the offensive stars the Blackhawks need to count on, allowing a smooth transition for their newcomers and promoting development for their prospects. It also foreshadows an interesting passing of the torch, of sorts, with Kane being the undisputed superstar alongside those Chicago hopes are next in line for the role.
Who Centers the Second Line?
The second line is still up in the air, especially at center. Colliton is trying different looks with Kubalik, Suter and Shaw all taking turns playing down the middle. Who would you have centering the Blackhawks' second line?
Brooke
I would have never considered putting Kubalik, Suter, and Shaw together. But I actually love this for a second line. They all provide good traits to make it work. To center the line, I would pick Shaw. Keep Suter and Kubalik as wings for scoring punches. Shaw is good for depth scoring as a wing too, but he was always successful in his role as a center. So don't fix what's not broken there.
Gail
This is difficult to say because we haven't seen Soderberg yet. I originally thought Soderberg might be the first-line center and Strome the second line. That could still happen. Like Greg says, it's hard to establish a hard-set first and second line. They're interchangeable depending on the game, opponent, play, shift. But I definitely see both of them as the most logical picks to center the top two lines.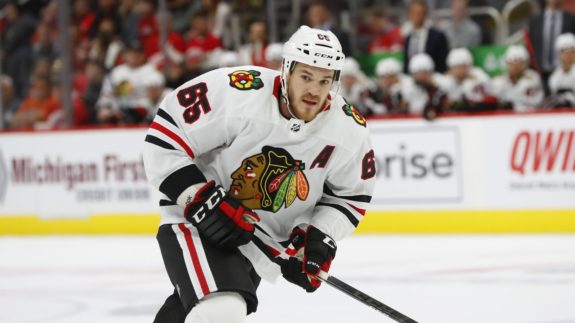 Although, I would argue that Wallmark and Suter have impressed in camp so far. Both or either of them could give Soderberg and/or Strome a run for their money when it comes to centering the top two lines. We shall see as the coaches gather more information on who complements each other, etc. It should be fascinating to watch it play out.
Greg
This is going to be an issue all season long unless Jonathan Toews comes back, but I am not too hopeful about that. Personally, all three of these guys have more cons than pros playing center. Kubalik's shot and ability to get to open areas of the ice are more suited for the wing. This is Suter's first year in North America so I would prefer to ease him in at the wing and then see what happens.
One guy I would look at in this spot is Ryan Carpenter. Career-wise, he has been pretty good at the faceoff dot. He is a guy that will go to the net and create space for guys like Kubalik and Suter to get their shots off.
Shaun
With these three in mind, I feel like Kubalik's height could work to Chicago's advantage. Although not a natural center, whereas someone like Suter brings that experience, Kubalik's 6-foot-2 frame provides a potential reach that both Shaw and Suter's 5-foot-11 just can't. With a faceoff win percentage of just over 30% through 2019-20, there is some work to be done for Kubalik to become as effective as he'll need to be to maintain the role. But, after proving his ability to drive the play with 30 goals scored last season, the upside could be worth the gamble in switching his position.
Blackhawks 2020-21 Predictions
This week's episode will serve as a preview to the 2020-21 season and we will have some fun making predictions for both the Blackhawks and the rest of the league. Let's give our readers a sneak peek of what we have in store. Tell us who you think will lead the Blackhawks in each of goals, assists, points and goaltender wins.
Brooke
Goals: Kane (25)
Assists: Kane (40)
Points: Kane (65)
Goaltender Wins: Collin Delia (16)
Gail
Goals: Kane (25)
Assists: Kane (43)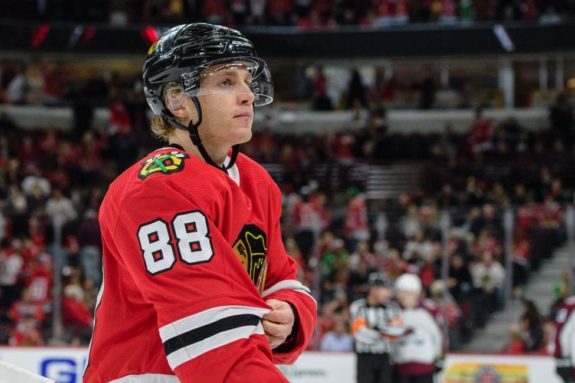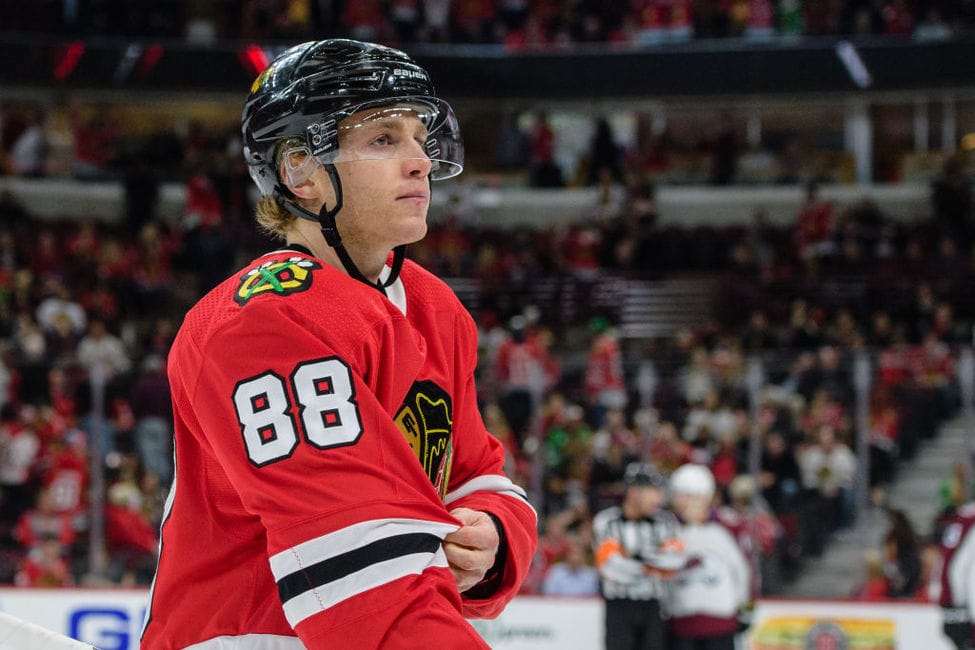 Points: Kane (68)
Goaltender wins: Kane Delia (10)
Greg
Goals: Kane (28)
Assists: Strome (35)
Points: Kane (59)
Goaltender Wins: Delia (9)
Shaun
Goals: DeBrincat (30)
Assists: Kane (36)
Points: DeBrincat (54)
Goaltender Wins: Delia (15)
---
Be sure to join us live Monday night at 7:00 p.m. CST (8:00 p.m. EST) where we'll delve further into all the subjects above. We also aim to chat about the Blackhawks' defense in the 2020-21 season, and of course, get up to speed on the World Juniors! In the meantime, don't forget to subscribe to our YouTube channel and like us on Facebook. And for your viewing pleasure, here is our most recent Blackhawks Banter episode below.
See you Monday!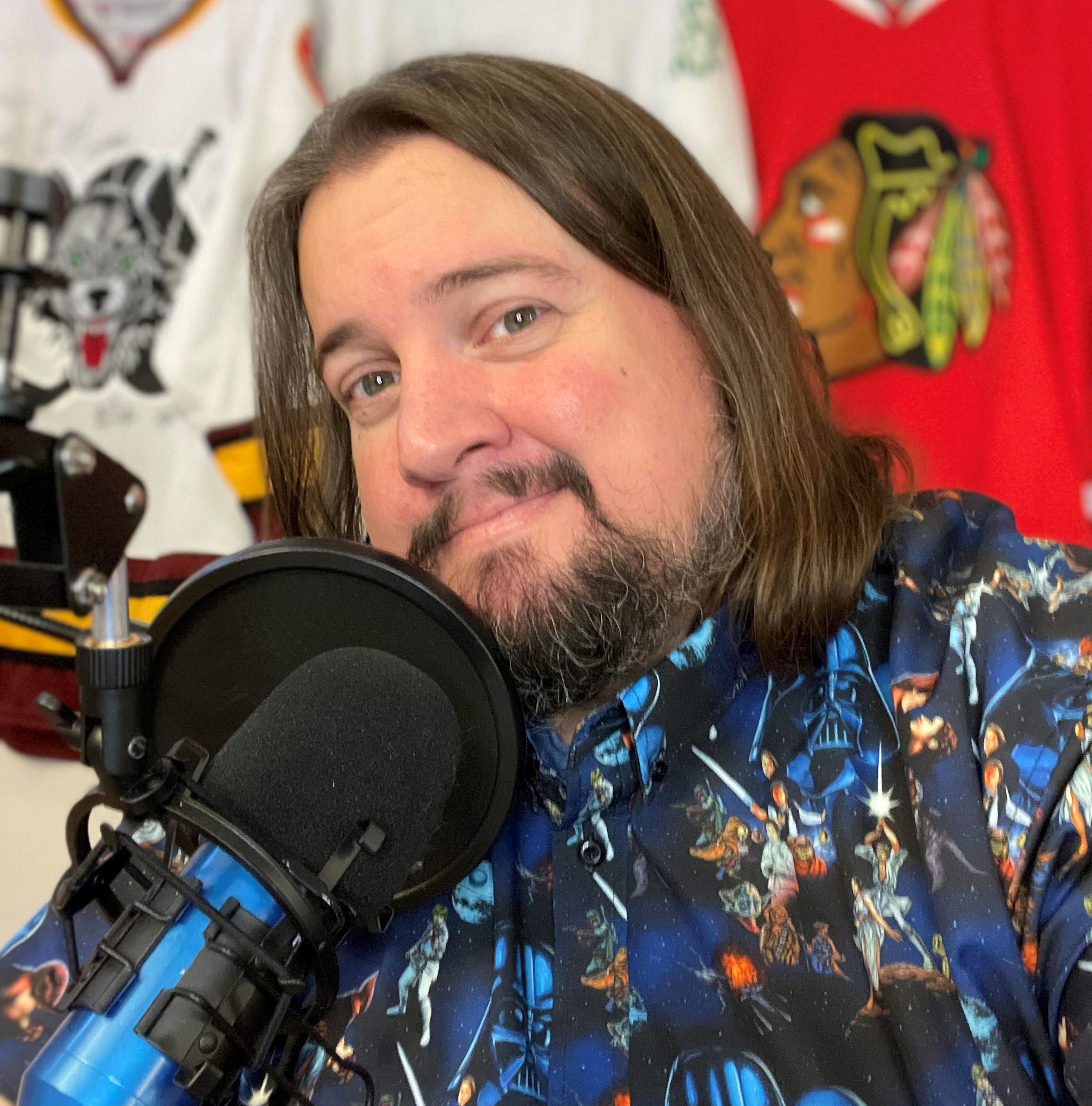 Greg Boysen has been writing about the Chicago Blackhawks since 2010 and has been a site manager for both FanSided and SB Nation. He has been published in The Hockey News and was fully credentialed for the 2013 Stanley Cup Final. Among his various roles with The Hockey Writers are covering the Blackhawks, the AHL, writing the daily "Today in Hockey History" column, serving as a copy editor, and appearing and hosting multiple YouTube shows, including Blackhawks Banter. He is credentialed with the Chicago Wolves, Rockford IceHogs, and Milwaukee Admirals, while also being a regional scout for the NAHL. And, just because his plate isn't full enough, Greg hosts trivia in the Chicago area two nights a week. For interview requests or to provide topic suggestions, follow Greg on Twitter and reach out.