Having been around since the 1926-27 season, and as a member of the NHL's original six, the Chicago Blackhawks are not lacking in history. They've made their mark throughout this league, with playoff accolades to prove it. Considering the calibre of superstars that have suited up for this franchise, their most productive postseason starting lineup is one that would be feared amongst the greatest rosters of all-time.
RELATED: Dear Canada: Here's Who You Want Winning the 2020 Stanley Cup
We don't need to look too far back to reminisce on the Blackhawks reaching the pinnacle of success, with their dynasty through the 2010s. Winning three Stanley Cups in a span of six years certainly helped elevate many of their playoff performers into becoming household names.
Chicago has now won six Stanley Cups to date, through 62 playoff appearances. In that span, their postseason record sits at 268-275. That's presented a lot of opportunities for the most prolific Blackhawks to add to their production totals.
Although any player can break out for a necessary streak to help their team capture that year's Cup, it takes elite talent to consistently perform. That type of athlete supersedes simply being a recognizable name, as they then become embedded into the fabric of the franchise.
RELATED: Kane Continues Climbing Blackhawks' All-Time Playoffs Points List
There are a number of ways to illustrate Chicago's best playoff producers throughout their history. In this breakdown, we'll determine who would make the cut for each respective position amongst all who have worn the Blackhawks jersey in that same role.
C – Stan Mikita
It should come as no surprise that Stan Mikita leads the way for this all-time team. His entire 22-season professional career was spent in Chicago, where he racked up over 1,467 points. Although Mikita only achieved one Stanley Cup victory, his teams made it into the playoffs 21 of the 22 years he was there.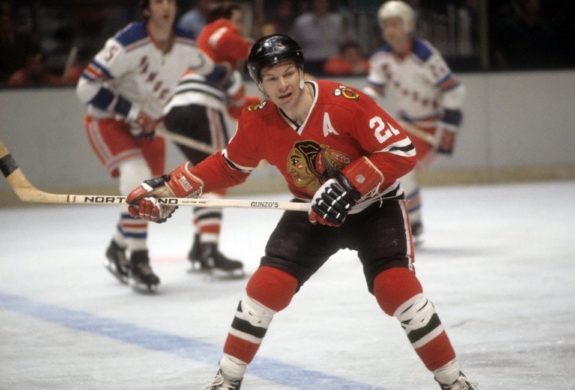 Playoff Production
Games Played – 155
Goals – 59
Assists – 91
Points – 150
Mikita currently sits atop the list of overall playoff production for the franchise, regardless of position. He is also far ahead in career point totals, with a long way for the Blackhawks' current stars to climb if they hope to even come close.
RW – Patrick Kane
Having played in this league for 13 seasons, Patrick Kane has been a force every step of the way. Scoring the game-winning goal to cap off Chicago's 2010 Stanley Cup run, capturing their first since 1961, Kane had already reached legendary status in only his third season with the team.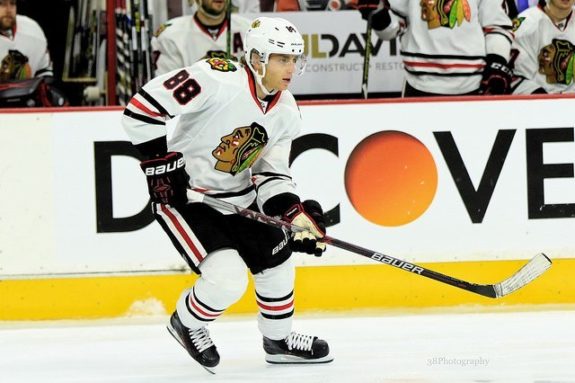 Playoff Production
Games Played – 136
Goals – 52
Assists – 80
Points – 132
As he maintains his positive impact towards this organization, Kane has already racked up three Stanley Cups and one Conn Smythe Trophy. The former first-overall pick continues to prove that he has more left to leave out on the ice, too.
LW – Bobby Hull
Having played with the Chicago Blackhawks organization for 15 seasons, Bobby Hull had ample opportunity to get his name on their side of the scoresheet. He participated in 13 playoff pushes throughout that span, capturing the 1961 Stanley Cup along the way.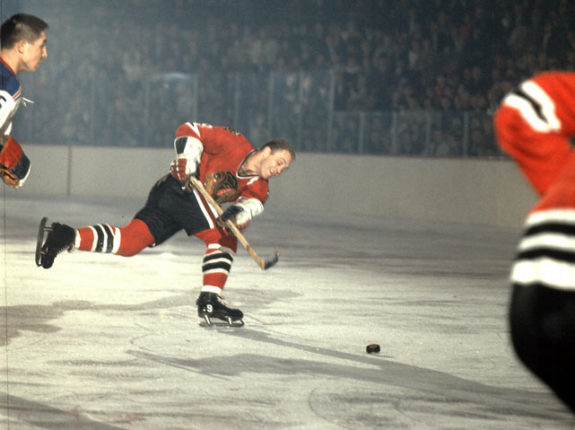 Playoff Production
Games Played – 116
Goals – 62
Assists – 67
Points – 129
Despite currently sitting fourth for overall playoff production in the organization's history, his pace of 1.11 points per game has him in first for that category. Hull's 62 postseason goals also hold up as the most by any Blackhawks player to date.
RD – Brent Seabrook
Brent Seabrook joined a struggling Blackhawks lineup in 2005 and it wouldn't be until four years later that he'd finally get into playoff action with the team. However, his patience paid off as he's one of only seven who helped the franchise earn all three Stanley Cups throughout the 2010s.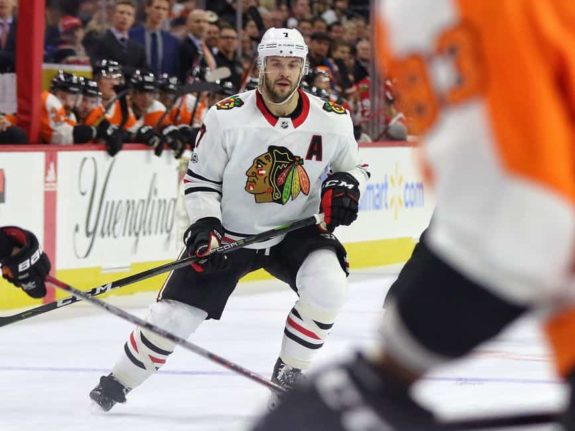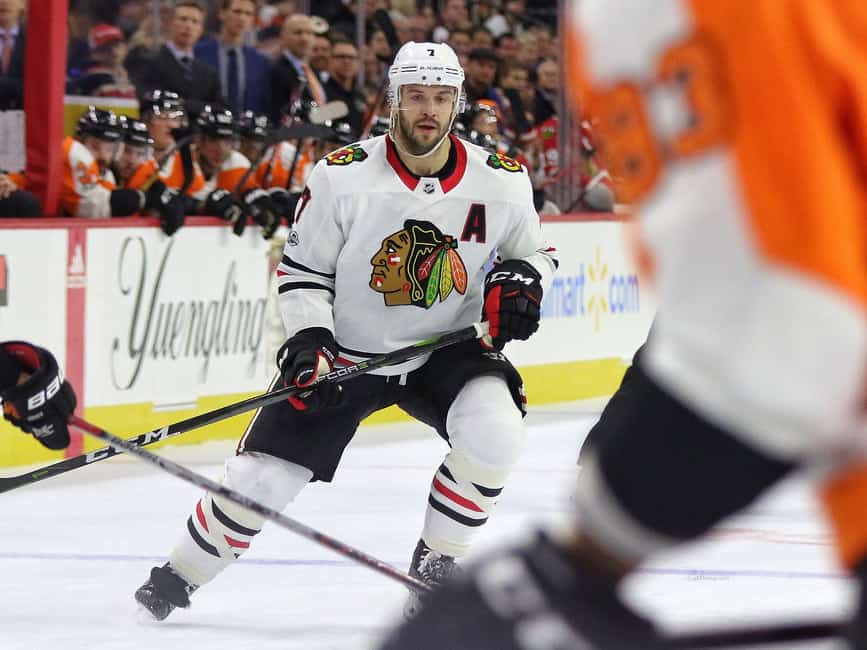 Playoff Production
Games Played – 123
Goals – 20
Assists – 39
Points – 59
Seabrook has provided a steady presence on the Blackhawks' blue line throughout his career, including an unmatched impact when it mattered most during their deepest playoff runs. Without him there, it's fair to assume those teams wouldn't have reached such heights.
LD – Duncan Keith
Also breaking into the league for the 2005-06 season was Duncan Keith. Not only will Keith be forever connected to Seabrook because of their shared ice time, but they're also part of the exclusive club of current Blackhawks who all hoisted the Cup in 2010, 2013, and 2015.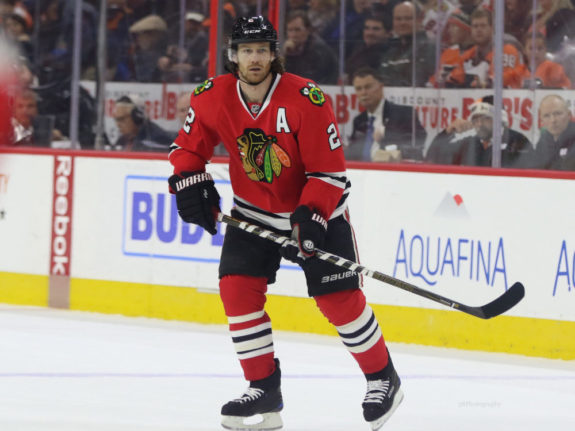 Playoff Production
Games Played – 135
Goals – 18
Assists – 68
Points – 86
Keith already owns the top spot, having earned the most playoff points of any defenseman in franchise history, and he still has time to accumulate more. He was also awarded the 2015 Conn Smythe Trophy as that year's most valuable player throughout Chicago's last Stanley Cup run.
G – Corey Crawford
Taking over Chicago's crease as their starter in the 2010-11 season, Corey Crawford had just missed out on being part of the team's 2010 championship celebration. However, he made up for it in the years to come by helping them win two more Cups in a three-year span.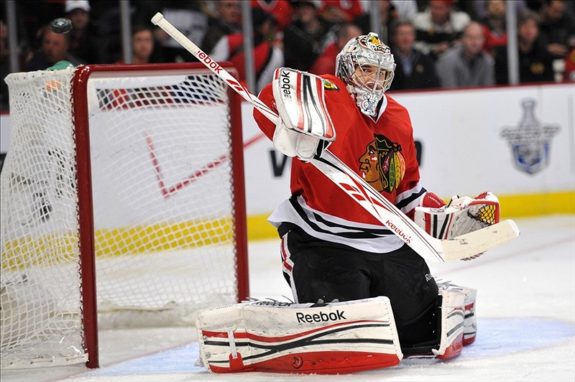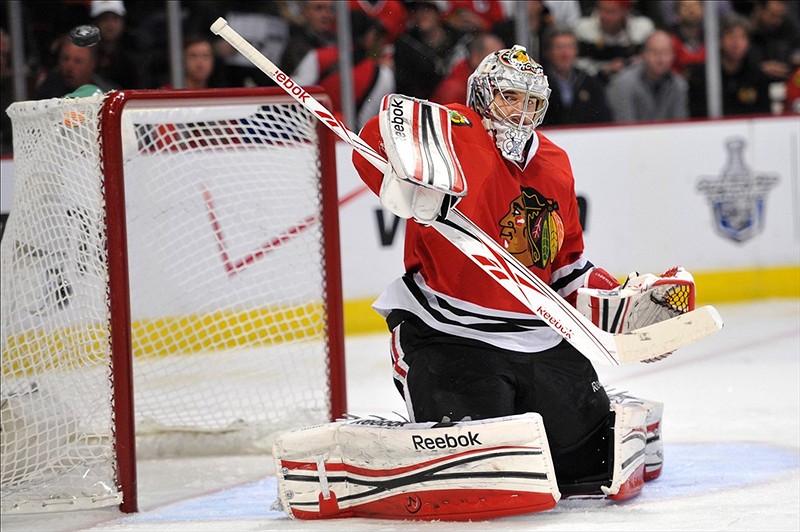 Playoff Production
Games Played – 96
Wins – 52
Goals Against Average – 2.38
Save Percentage – 0.918
Shutouts – 5
Crawford now owns top spot on the Blackhawks' all-time playoffs wins list. He also achieved a rare milestone amongst goalies in this league after earning his 50th postseason win during the 2020 Stanley Cup Playoffs and has been a major factor in the organization's success over the past 10 years.
Beating Any Bracket
With the amount of postseason winning the franchise enjoyed throughout the 2010s, it makes perfect sense that this list includes players who are all still actively accumulating achievements. They continue to illustrate what it means to battle for the Blackhawks.
Hull and Mikita are already members of the Hockey Hall of Fame, while Kane, Seabrook, Keith, and Crawford continue to make their case for deserving their spot in the club. In the meantime, there is still more hockey left to play for these proven veterans.
RELATED – Blackhawks Cause Confusion With One-Year Offer for Crawford
These six players span two drastically different eras of the sport, yet when you combine all of the best parts of their game it's easy to see how they landed on this list. Simply stated, with each player in their prime, this is a lineup that would dominate any Stanley Cup bracket in league history.
Stats courtesy of: Hockey-Reference, QuantHockey.
---
---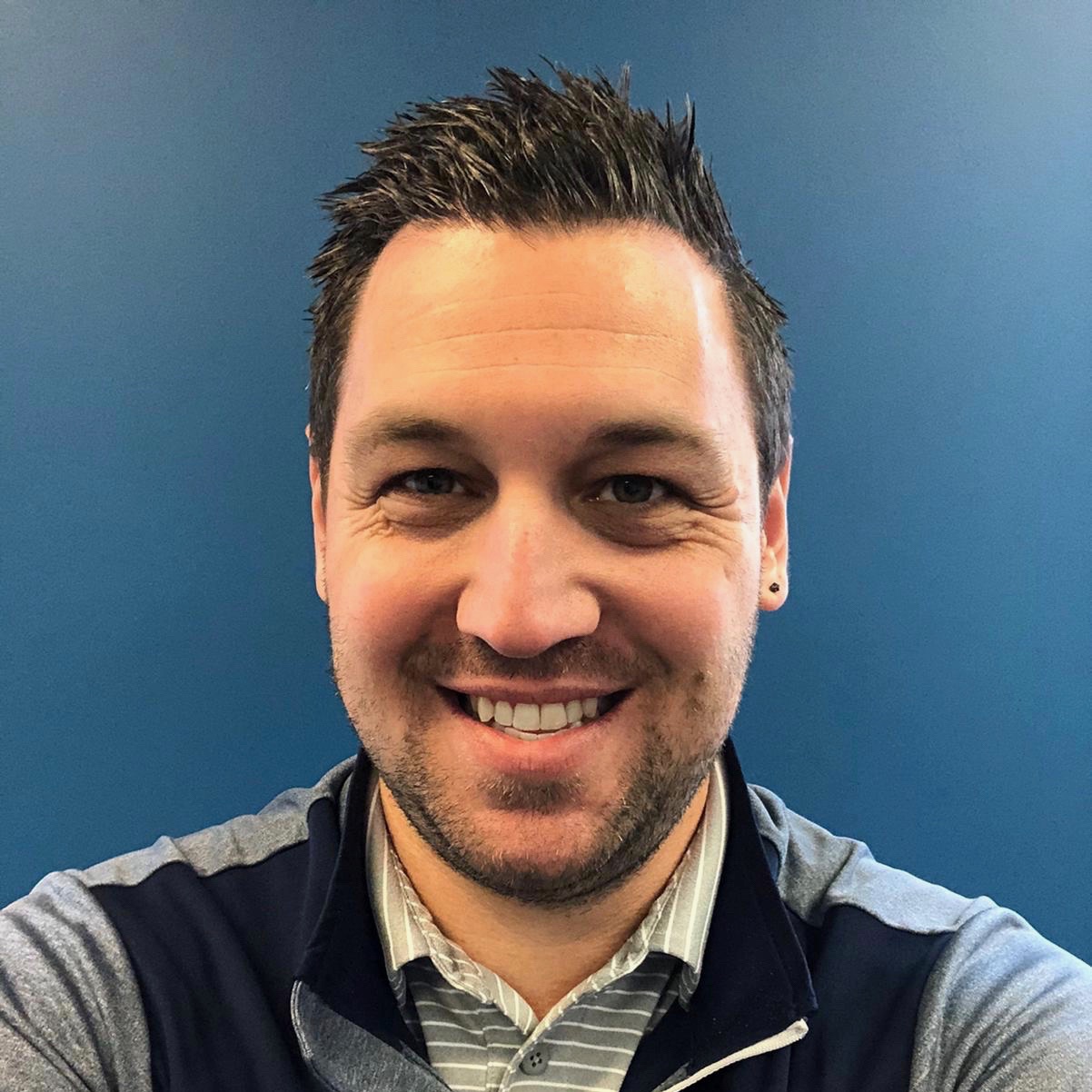 Freelance thinker, paying too much attention to digital aesthetic. Oxford comma enthusiast. Spider-Man supporter. Sports fan, with two favourite hockey teams. If the Blackhawks and Maple Leafs ever meet in the Stanley Cup Final, you can find me wherever they're playing that night.
Find me and more of my work at mralwayswrite.com and find me at @MrAlwaysWrite.