The version of the Chicago Blackhawks we witnessed against the Columbus Blue Jackets didn't dominate in quite the same manner the team did against the Detroit Red Wings. However, they also didn't falter in the way they had vs. the Nashville Predators. Ultimately, the Blackhawks have played far more effectively of late. Mostly thanks to the progression of their prospects, which was on full display against Columbus.
While their improved play could be an expected result from having worked through a larger sample size together, this roster continues to see more of its members sidelined with every passing week. It's not as though those who remain have had a chance to establish a firm familiarity amongst one another, given the necessary lineup changes game in and game out.
RELATED – Blackhawks Not Wrong Sending Dach to 2021 World Juniors
However, the Blackhawks have continued to build positive momentum as a group and that was evidenced in their two-game set against the Blue Jackets. Here are the takeaways from those meetings deserving of special attention, as Chicago looks ahead in hopes of maintaining that optimism.
Recapping the Split Series
On paper, Columbus appears to be a more well-rounded roster than Chicago. They seem to have better balance throughout, with offensive depth upfront, structured stability on defense, and an established goaltending duo. Yet, this rebuilding Blackhawks squad still found a way to split the series 1-1-0.
The scores:
Friday, Jan. 29 vs. Columbus Blue Jackets: 2-1 (L)
Sunday, Jan. 31 vs. Columbus Blue Jackets: 3-1 (W)
Despite the fact that Chicago had entered this set having lost two in a row, they have now earned points in six of their last seven. A drastic improvement compared to the start of their season, in which they didn't collect a single point through a three-game losing streak.
Depleting Roster Not a Deterrent
As if Chicago's lineup wasn't suffering enough, this past series saw some additional players added to their list of those currently sidelined. Ryan Carpenter and Nicolas Beaudin were ruled out as of Jan. 30, 2021, as both entered the league's COVID-19 protocol list. While Lucas Carlsson only made it on the ice for nine shifts in their second game against the Blue Jackets, after suffering an apparent knee injury. Thankfully, Carlsson was back on the ice for practice the following day.
RELATED – Blackhawks Unlikely to Call Up Former Fan Favourite Darling
That now means that nine players are missing from the Blackhawks, for a variety of reasons. Beyond the two newest additions, that list includes Alexander Nylander (knee), Kirby Dach (wrist), Jonathan Toews (undisclosed), Brent Seabrook (back), Alex DeBrincat (health protocols), Adam Boqvist (health protocols), and Lucas Wallmark (health protocols).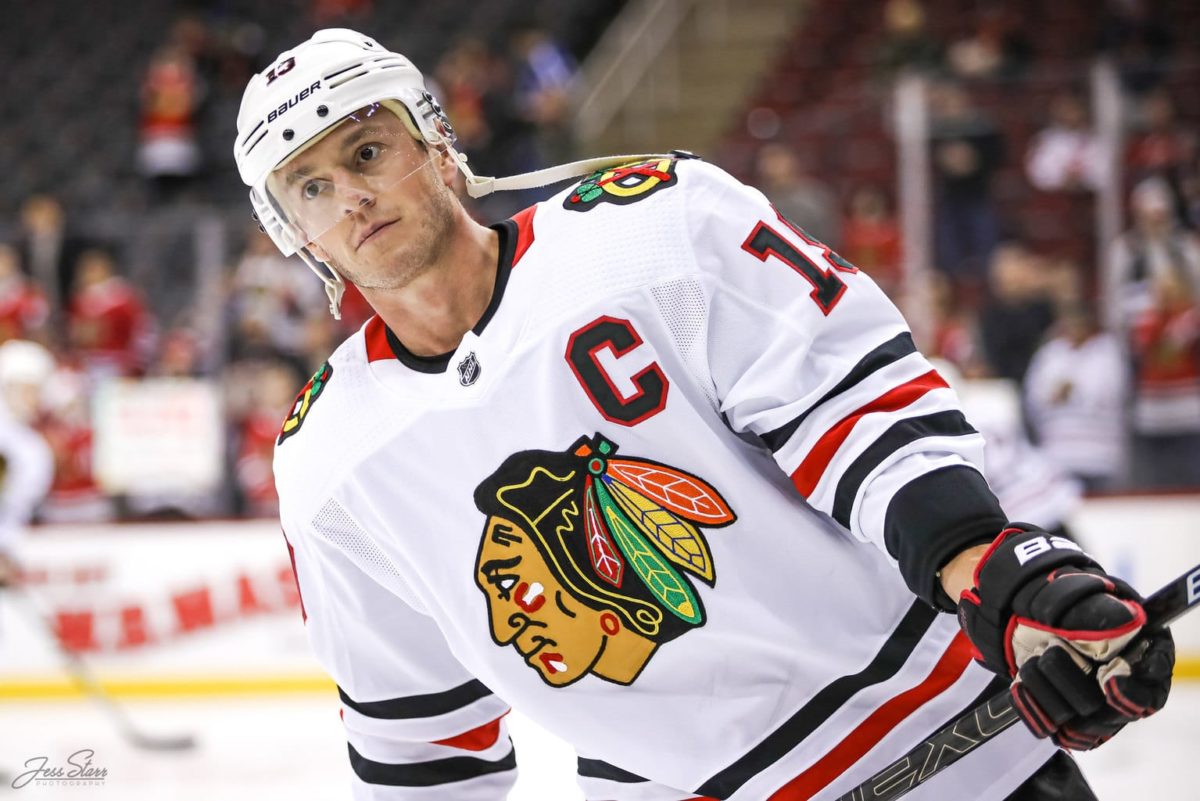 It's not as though these are easily replaced roster spots, either. Having your captain out is hard enough, given the lack of leadership that could follow, yet this lineup is suffering far beyond Toews' contributions. While it would be justifiable for such a fate to take a toll on those that remain, the Blackhawks refuse to wave the white flag and somehow continue finding ways to prevail amidst the adversity.
Kurashev a Fit Alongside Kane
Lineup changes are often necessary for an abundance of reasons, let alone if yours is a team that is still trying to build a foundation of cohesion amidst an unparalleled level of injuries to manage. Regardless of Jeremy Colliton's rationale, Chicago has seen its share of player movement early on this year.
In their newest ideation, Philipp Kurashev was promoted to the top line to centre Patrick Kane and Mattias Janmark while Pius Suter was shifted to the right side on the second line. (from 'Philipp Kurashev's 1st-line promotion jump-starts Blackhawks' win over Blue Jackets,' Chicago Sun-Times, 01/31/2021) An interesting move, given the fact that Kurashev had only accumulated two points through his first eight games of the season.
"[Kurashev's] play had probably dropped off a little bit, but then the last game, he showed a little life again," Colliton said. "Sometimes when you see that, you want to see if you can use that spark.

"He makes a lot of plays. Tonight, his patience and confidence with the puck really helped that line, and they had a few more chances."
Clearly, there's a reason the Blackhawks scouts praised his play as high as they have. This move took just over half a period to pay dividends, as Kurashaev tallied his third of the season from a clever tic-tac-toe play in collaboration with Janmark and Kane.
Kurashev finished the game with one goal and one assist, through 14:03 of ice time. Chicago would be best to stick with this combination for as long as it's producing so seamlessly. And there's no reason to anticipate that won't continue.
Suter's Scoring Leads All Rookies
Entering the 2020-21 season, it was expected that Chicago would be desperately seeking optimistic storylines. Luckily, a number of their prospects have stepped up to write such narratives. As one of the Blackhawks' most established rookies, 24-year-old Suter has already begun to showcase why he was such an anticipated newcomer.
While three of Suter's goals were earned in the same night, that shouldn't undermine the fact that he's now accumulated four in his past five games. His latest tally against the Blue Jackets put him in the league lead amongst rookies for goal totals. It was also the game-winner, helping solidify the split and two points against Columbus.
It should come as no surprise that the former Swiss League MVP is scoring in such a manner, given that he's done so at every level he's played at to this point. He's simply continuing that momentum throughout his early NHL experience and the Blackhawks are all the better as a result.
It's Lankinen's Net to Lose
Entering this season, the choice for who would take over the vacant starter's spot in Chicago's net was less than obvious. While it seemed that Collin Delia and Malcolm Subban would battle it out for the role, the Blackhawks' strategic use of a taxi squad call-up seems to have changed that game plan altogether.
Kevin Lankinen made his NHL debut on Jan. 19, 2021. Since then, he's started six of Chicago's last seven games. And rightfully so, given that he has only suffered one regulation loss in that entire duration en route to earning points in five of those matches.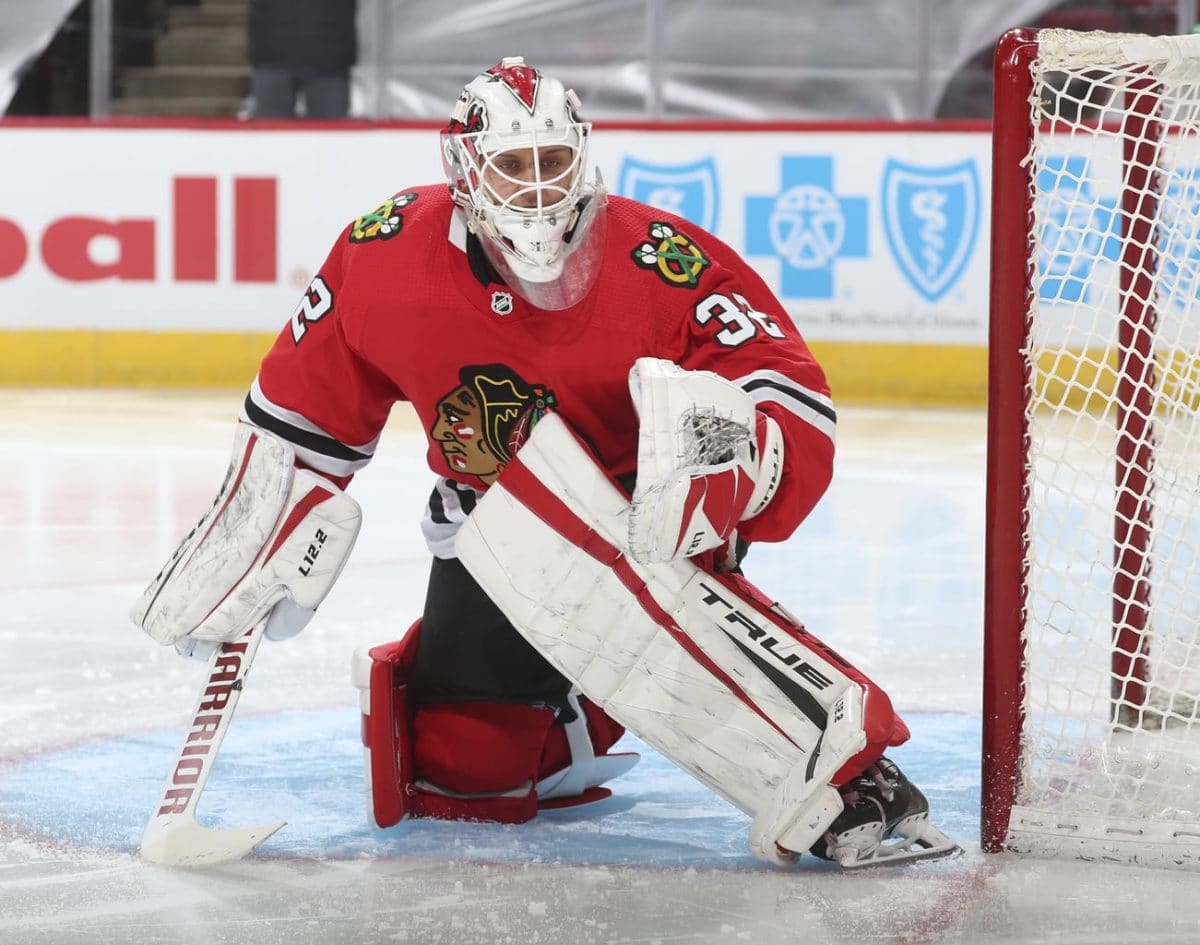 Following their 2-1 loss to the Blue Jackets in Game 1 of this two-game set, it would have seemed justifiable that we'd witness either Subban or Delia get back into the action. However, after stopping 25 of 27 in that loss and keeping the Blackhawks closer than they would have been without him, Lankinen's continued dominance in the role did the deciding for them.
RELATED – Blackhawks Star of the Week: Lankinen
In his second attempt to better the Blue Jackets, Lankinen elevated his game. He stopped 32 of 33 to secure his third win of the season. What once seemed like a split start scenario has quickly become Lankinen's role to lose. Through six starts, he's now 3-1-2, with a 1.97 goals against average, and a .937 save percentage, while proving to be amongst the most vital Blackhawks' prospects poised to push this franchise back into the spotlight.
Mondays Are for Blackhawks Banter
Join us every Monday night at 8:00 p.m. EST/7:00 p.m. CST for our taping of Blackhawks Banter, brought to you by The Hockey Writers. You can catch us live on our YouTube Channel and stay up to date on our Facebook Page.
---
---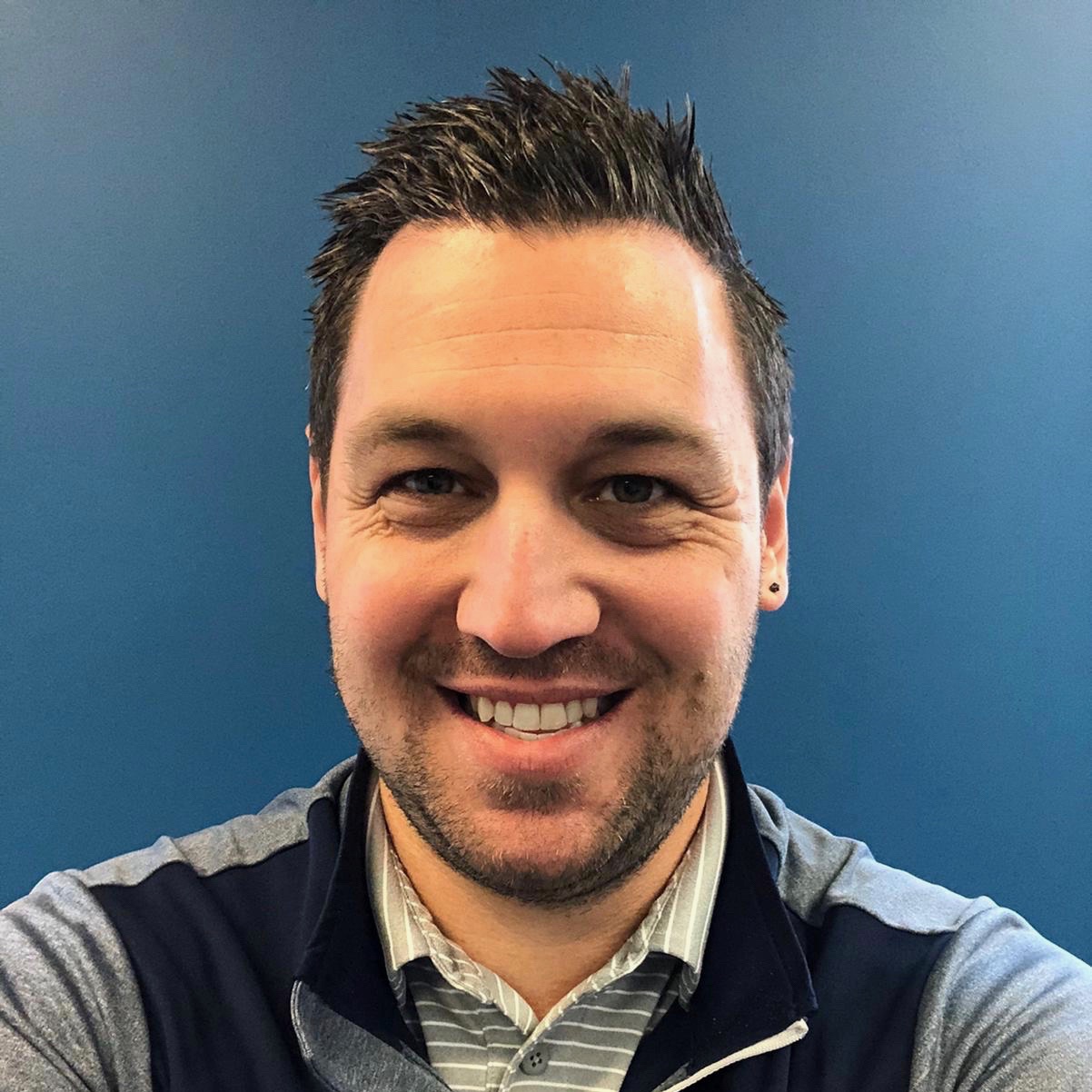 Freelance thinker, paying too much attention to digital aesthetic. Oxford comma enthusiast. Spider-Man supporter. Sports fan, with two favourite hockey teams. If the Blackhawks and Maple Leafs ever meet in the Stanley Cup Final, you can find me wherever they're playing that night.
Find me and more of my work at mralwayswrite.com and find me at @MrAlwaysWrite.