The Columbus Blue Jackets got absolutely boat raced by the Nashville Predators on Saturday night. Considering the struggles the Predators have had this season, that is a huge red flag from a Blue Jackets' perspective.
Even though the game was 2-2 going to the third period, that didn't tell the story of the night. The Predators had the puck most of the night and the Blue Jackets couldn't do much about it. Whether it was winning faceoffs or constantly generating offense, the Predators dominated this game.
This was also a Predators' team playing without some key individuals including Ryan Johansen and Mattias Ekholm. Although the Blue Jackets were missing key players of their own in Zach Werenski and David Savard, the fact that the Predators dominated the way they did is a worrisome sign.
In re-watching the game tape, there are three noticeable signs that suggest these Blue Jackets are in serious trouble.
Let's be clear before we dive in. It is not too late and their season is not over. But the task at hand given that 1/3 of the season is done will be extremely difficult. With the loss, the Blue Jackets are in sixth place in the Discover Central Division in terms of points percentage with only the Predators and Red Wings below them.
Considering the teams above the Blue Jackets all have games in hand, the task is even more daunting.
Here are the three signs I am seeing in them that suggest they're in serious trouble.
Zero Concentration
Head coach John Tortorella alluded to this postgame. Here is part of what he said.
"I do think we have zero concentration," Tortorella said. "The two goals (at the start of the third period), they're just free. As bad as we played for two periods, we had a goalie stand on his head like he did, to enter that third period, it's just an egregious turnover that causes the first one. Really it was just a turnover…and the second one we get spanked one-on-one. Zero concentration."
Later on when asked how much of a concern this was, Tortorella used the word "major" to describe it.
We know this is not a normal year. The fact that we even have hockey at all is a blessing. But you do have to wonder what role distractions are playing in all of this. And to have Tortorella indicate this was a major concern, that is a red flag.
The one thing we have not heard from anyone is an answer as to why this is happening. Michael Del Zotto called Saturday night an unacceptable performance. We have heard that term used by several players over time when games like this have happened. But the red flag here is that not only are these games happening at an increased rate this season, there seems to be no easy solution as to how to fix it.
Why is there a lack of concentration? That's the million-dollar question. The fact that we are this deep into the season and this is a legitimate question to ask about this team is not a good situation.
If they don't figure this out in short order, their season will be over before they know it. Let's see how they handle practice and preparation knowing this dark cloud is hovering over them.
Patrik Laine
I don't know about you, but I have barely noticed Laine in recent games. Something I've wondered about is playing out in front of us and it's very concerning.
We need to remember this is a small sample size since Laine has played in just eight games with the Blue Jackets. But in his eight games, he has just 12 shots on goal. He has four goals and we can easily see how much of a difference maker he can be. But the 12 shots in eight games is an early warning sign. Do we have a case where the system reduces the offense effectiveness of an elite player?
I'm not going to sit here and tell you that is the case just eight games in. But it is interesting to note that in his career, Laine averages three shots on goal per game. He's at 1.5 shots per game so far with the Blue Jackets.
This requires more time and games to see if this is a real trend or just a blip. We are going to watch this closely. Laine is learning a new system, one in which values play away from the puck. But if there's anything the Blue Jackets must prioritize, it's getting Laine chances to score.
In the two games with the Predators, they made it a point to cover Laine at the circle so he couldn't unleash his one-timer. The one he did get he airmailed over the net. The Blue Jackets haven't done a good enough job in getting their best offensive weapon in prime scoring positions.
Laine has to be a difference maker moving forward. He's been barely noticeable in these recent games. But we will eventually see how much their system is to blame for it.
Young & Rotating Centers
This part might be the most concerning of all when it comes to this season. The Blue Jackets down the middle are a patchwork group that hasn't found any consistency. The only constant this season has been Riley Nash. He's in their bottom six.
Ask yourself this question. How can the Blue Jackets compete with the likes of the Lightning, Hurricanes, Panthers and Stars when your top-two centers are brand new to the position?
Center ice has been the ultimate pain point for the Blue Jackets for what seems like an eternity. It only got worse when Pierre-Luc Dubois requested a trade. Alex Wennberg was bought out. This team has not been able to figure the middle of the ice out. It's been nothing but a revolving door of players who have struggled, who have wanted out or who are new to the position.
Unfortunately there is no easy or quick fix for problems at center ice. GM Jarmo Kekalainen is going to have to make a decision with the trade deadline coming up in April. As presently constructed, can these Blue Jackets given their issues at center come back in this race and make a serious push for the playoffs? If he thinks so, how does he address the glaring need down the middle? If he thinks they can't, then what happens next?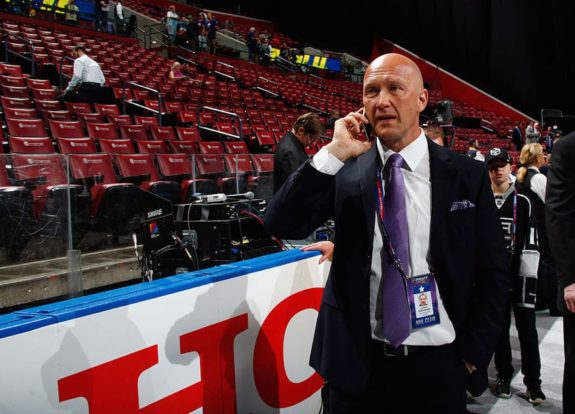 I do think eventually that Jack Roslovic, Alex Texier and Kevin Stenlund will be good NHL players. Right now though, they are in the fire of learning how to play center. Roslovic had perhaps his worst game as a Blue Jacket Saturday night. He found himself demoted off the top line by the third period. Texier and Stenlund are each experiencing their own growing pains.
Because the Blue Jackets do not have the luxury of an 82-game season to figure things out, it puts more pressure on these young players to find their way faster. In such a tough division, that's hard to overcome. Unfortunately that puts this team in serious trouble.
When you combine concentration problems with your best offensive player not getting the chances he's normally accustomed to getting and then you add the young centers, these Blue Jackets have a tall order the rest of this season.
It's not too late but the warning signs are clearly visible. Not only are they clearly visible they may be too much to overcome.
---
---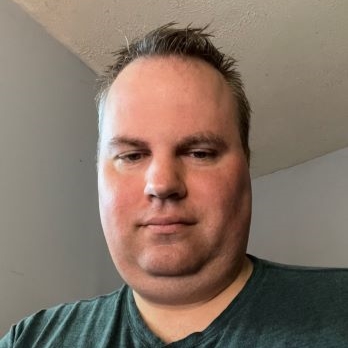 I am a fully credentialed writer who covers the Columbus Blue Jackets, Cleveland Monsters and Erie Otters as well as the Ontario Hockey League and NHL Draft. The 2021-22 season will mark eight seasons with the Hockey Writers. I am also the site's Credentials Manager.