Much is made in the National Hockey League of strong leadership and locker room presence as key factors to success. More so even than raw talent or skill, good guys in the room hold value for organizations that are intangible. So, when an organization loses its leader, it's fair to ask, "what happens next?" It's even fairer to ask that question when it appears there was a fundamental and unbridgeable rift between the organization and the man who lifted said organization's first Stanley Cup.
The Alex Pietrangelo departure from the St. Louis Blues is a unique situation that should be observed and studied. While it's possible that had the Coronavirus pandemic never hit, Pietrangelo very well could still be a Blue. But even still, his departure, and the Blues' seeming comfort with approaching the cap ceiling by adding defensemen like Justin Faulk and Marco Scandella, had been telegraphed for months ahead of time. What happens when your captain is essentially ousted? Or that's how it appears publicly. The money was there, and they decide to move on.
Who fills that stall in the locker room? Well, fortunately for the Blues, there isn't exactly a shortage of individuals who are capable of being the "guy." In fact, even with Pietro wearing the C, the organization's leaders were widespread and not shy.
Rising Stars to Step Up
The current stable of Blues stars consists of a heady group of veterans in combination with an emerging core of young stars. The most obvious players to fill the leadership gap may not have been a part of that core as deeply.
Players like Robert Thomas, Vince Dunn, and Samuel Blais will have the opportunity to become more vocal leaders and begin the inevitable (and lengthy, I may add) transition into becoming the primary leaders in the locker room and, one day, the Blues becoming "their team." While it can be a lot to ask of guys like 21-year-old Thomas, who is still very much trying to establish himself in the league going into just his third season in the NHL, it's clear the Blues see him as a key member of the next generation of stars for the organization.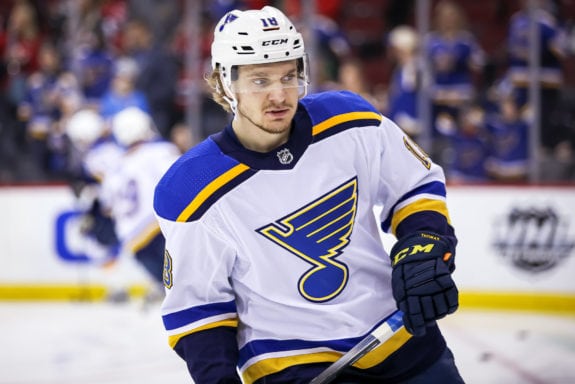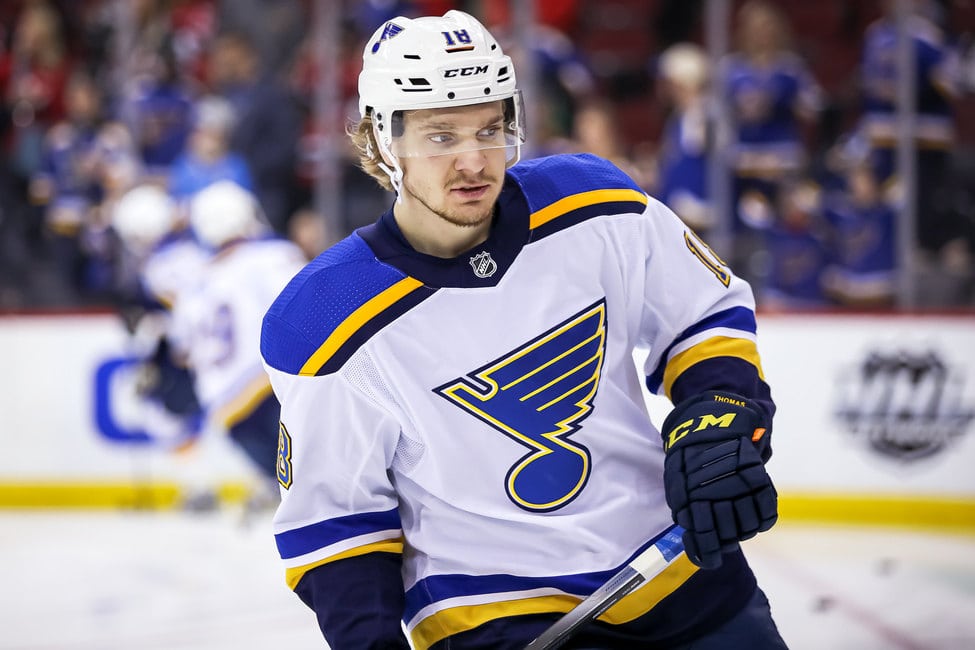 These youngsters' roles may be under noticed or potentially unseen to the public eye. But with each passing year in the NHL, the expectation will become that they are more and more involved in the on-ice product and the off the ice culture development.
The New Guy in the Room
It's also hard to forget that general manager Doug Armstrong and the Blues brass didn't just lose Pietrangelo. They actually gained a very intriguing D man who replaces a lot of the production on the ice left in the captain's wake. In many ways, Torey Krug's addition gets forgotten in casual conversation about the Blues offseason, by no fault of his own or really anyone's. The free-agency period's main story was Pietro's departure, so the emotional wound isn't quite solved simply by adding Krug to most fans.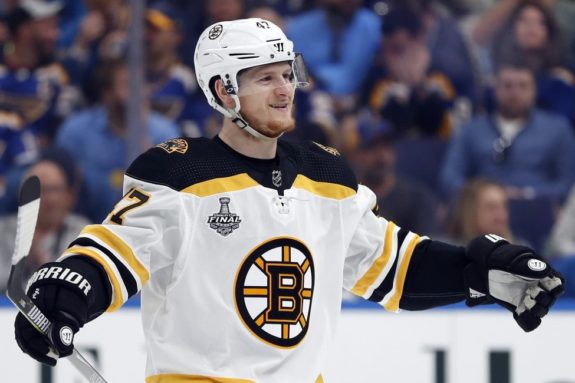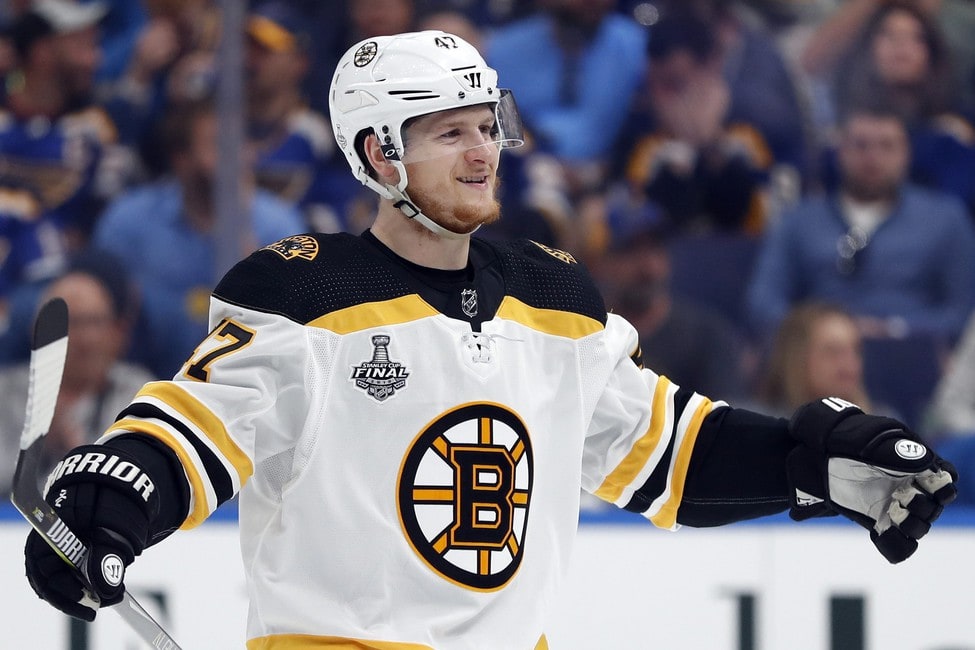 That being said, Krug is a "money in the bank" 40-point defenseman who moves the puck effortlessly and is a plug and play powerplay leader on pretty much every NHL roster. He brings grit and physicality that should fit right into Craig Berube's system. Krug is also regularly praised by his teammates and coaches for his leadership and "take it on himself mentality." In a perfect world, you probably find a way to add Krug to the core group as well as holding on to Pietrangelo. But that fantasy is only to express how valuable Krug is even outside of the Pietrangelo departure context.
Krug is a major addition to the organization. However, in his first season as a Blue, he cannot be asked to simply walk in and fill the hole in the room left by your former captain. Over time his contributions will grow, and his role will increase, but in the now, he will continue to be a lead by example type of player who may defer to the locker room vets.
The Veteran Leaders
The Blues' veteran core will have to do the heavy lifting to replace the former captain's impact. Fortunately, they have plenty of names who only have to add something small rather than filling in the whole void.
Starting at the top, current alternate captains Ryan O'Reilly and Alex Steen stand to be the most obvious guys to step up and be the main man in the room. While it seems like a popular choice to simply name O'Reilly the next Blues captain and be done with the whole thing, Armstrong's comments to Jeremy Rutherford of The Athletic, saying that Blues leadership would have O'Reilly "as part of a group of players"(from ' Is Ryan O'Reilly a slam dunk to be the Blues' captain? Perhaps, but let's debate' TheAthleticNHL – 10/21/20) seems to indicate a larger formal leadership structure rather than just one man is in order.
Especially with Alex Steen on LTIR and potential alternate captain in Vladimir Tarasenko also looking to be gone for most of the year after undergoing another shoulder surgery, a rotating group of locker room leaders wearing the "A" seems like an attractive idea. At least until the team is ready to put the "C" on someone full time. Players like David Perron, Colton Parayko, Braden Schenn, and Jaden Schwartz are strong candidates to formalize their leadership roles. Even a player like Krug can be folded into the mix to help integrate his own leadership style.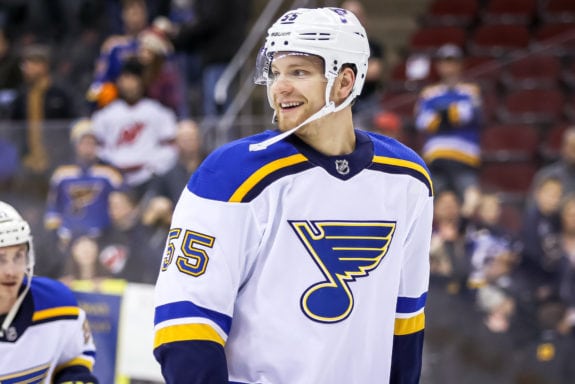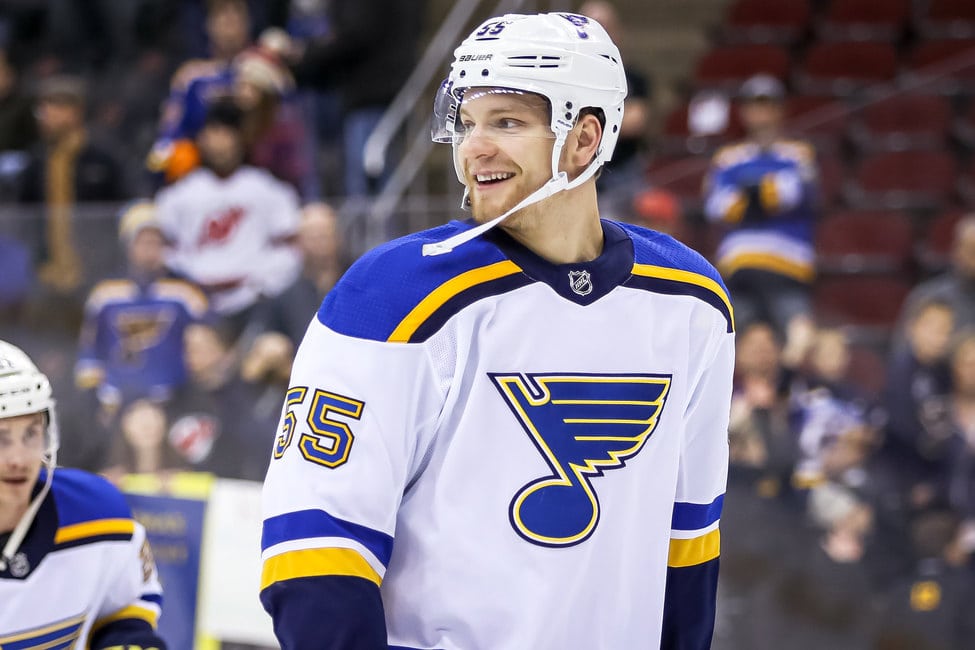 Ultimately, no one player can replace Pietrangelo. But he can be replaced in the aggregate. If young players step up in small ways, and established leaders and new faces each do their part to bridge the gap, the locker room's loss can be minimalized to the point it is trivial. While not every team member can be formally recognized with a "C" or an "A," they can all step up and help fill the void left behind.
---
---
A Canadian native who found himself covering St Louis sports after graduate school, Carter has a passion for sports (especially hockey) and the minute details that make the games special. After covering the college basketball scene in Missouri for two years, and covering special stories like the NHL All-Star Game and the XFL, Carter is excited to get back to his sporting roots and cover the 2019 Stanley Cup Champions.