Montreal Canadiens' third-line center Jesperi Kotkaniemi (frequently referred to as "KK") has raised his play in recent games, perhaps even outperforming fellow centers Phillip Danault and Nick Suzuki. This has been a positive development for the young center as the team as a whole has battled some inconsistency in recent weeks (obviously not including the week they just had off), most recently losing to the Toronto Maple Leafs 5-3 in regulation Saturday and 3-2 in overtime to the Ottawa Senators on Sunday.
As things go in the Montreal hockey hotbed, the outside pressure on the team has increased. As a result, all aspects of the team are open to criticism. For example, Kotkaniemi's strong play has not gone unnoticed, with fans and media critics taking to social media to criticize the youngster's ice time deployment by head coach Claude Julien.
Against the Maple Leafs Saturday night, KK was, I think, the Canadiens best player, so I agree that at the very least his ice time should have been higher in that game based on performance. He finished the game with one goal in 13:24 of ice time. It appeared Kotkaniemi had scored a second goal before it was overturned in somewhat bizarre fashion. In addition, he led the team in faceoff percentage, winning 63.6 percent of his draws.
Although, as I said, I do think KK has earned more ice time, I do not think it is something fans should dwell on too much at the moment. I will address his deployment briefly as Sunday night against the Senators he played more (14:40) and was given shifts in overtime. More notably, though, I think there should be a focus on the positive aspects of his game that have clearly improved recently.
Kotkaniemi's Ice Time and Intensity
Very quickly, I do not see Kotkaniemi's ice time being a huge issue in the grand scheme of the team dynamic. I think it should be addressed on a game-by-game basis. Logically, if he is clearly outpacing his teammates, like he did Saturday, then absolutely he should get more ice time. We will see if Julien makes that adjustment in the future unlike he did Saturday.
The truth is though, the Canadiens are the second-most penalized team in the NHL and Kotkaniemi simply does not kill penalties. This is bound to affect his (and others) ice time to some degree. Unless he earns the trust of his coaches to kill penalties, I think we will see him averaging somewhere around 13-15 minutes a game. For now, it is important at this moment that KK shows a high level of intensity in the minutes he does play.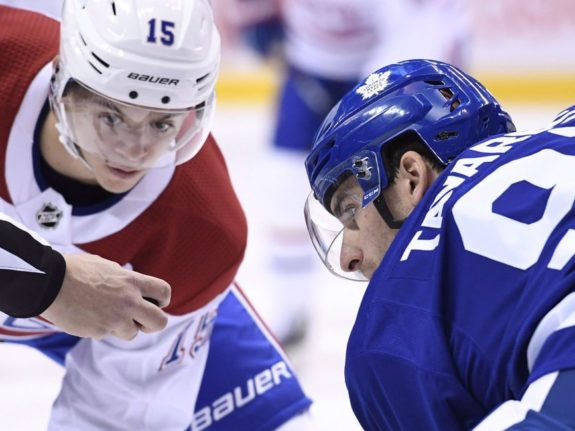 Kotkaniemi's recent level of play has been lifted on the foundation of intensity and hard work. Since the start of the season, most of the chatter has been about his improved skating. This has been a crucial development but on Sunday, Julien specifically praised KK's play stating that he thought he "played harder" on Saturday night which ultimately led to an increase in opportunities.
If KK can maintain that intensity he showed Saturday and Sunday, it will be a positive sign of further development. Managing a certain level of consistent intensity appears to be something young players struggle with in the early going of their careers and in many ways it separates star players from the others. In recent games, the intensity has been high and the difference in his presence is more noticeable on the ice.
Shooting and Puck Control
The intensity he showed in the games versus the Maple Leafs and Senators only enhanced his skills with and without the puck. Namely, a few of those skills include Kotkaniemi's shot along with his puck control, which have both improved before our eyes this season. Julien too noticed this emphasizing on Sunday how he was encouraged that KK was looking to shoot the puck more and more quickly. There is no better example of him using his powerful wrist shot than on his goal on Saturday night. Finally, fans were able to see what we have been hearing from his peers – Kotkaniemi has a cannon of a shot.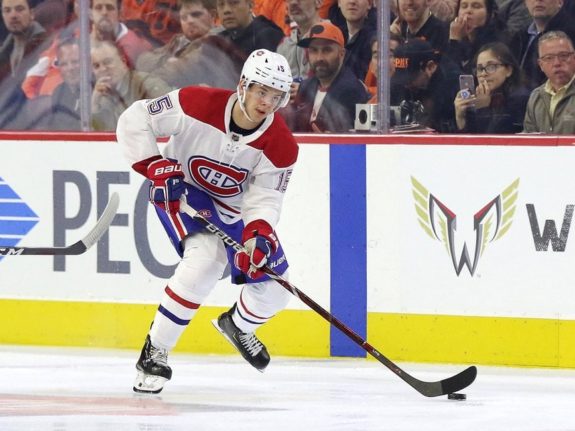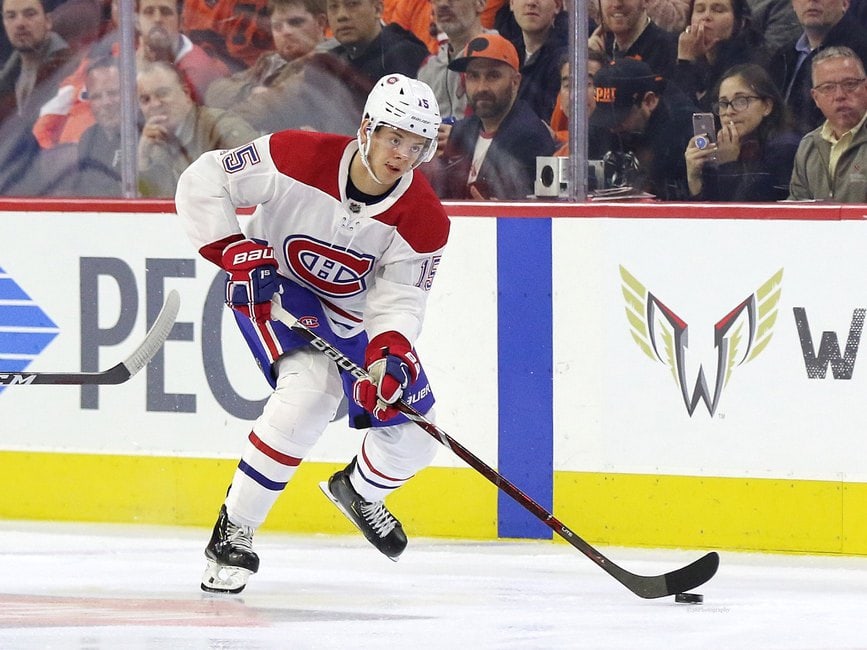 In addition, his ability to hang onto the puck and create space for himself and teammates is at a higher level now than even earlier this season. On a shift against Toronto, Kotkaniemi glided through the neutral zone towards the end of a shift with little to no support. A dogged Maple Leaf backcheck ensured KK was in an odd-man situation. Still, with two or three Maple Leaf players checking him, he managed to make moves in tight to hang onto the puck and win the puck battle before dumping the puck in.
Although maybe a small segment of the game, it was a striking example of his improved puck control and strength. It is expressly his puck control in tight spaces that has caught my eye and it only appears to be getting better.
In some ways, Kotkaniemi's puck skills remind me of his teammate (and frequent linemate) Joel Armia, who has an amazing ability to stickhandle in tight while protecting the puck. Perhaps Kotkaniemi has picked up some tips from Armia. In any case, fans should be encouraged by this development and should hope it is carried forward.
However, even with these important improvements to his game, fans should not expect the recent team struggles to be solved entirely by Kotkaniemi or even Nick Suzuki for that matter. They are young and they are talented but as I wrote in the off-season, this is still a team led by valuable veterans. It is on them to turn the tide of the team's slump and hope the youngsters make an impact strong along the way.
---
---
Hello there, folks! My name is Stephen Michaud. Like so many in Canada, I grew up playing the game of hockey from a young age. My passion for playing spawned a yearning for following the NHL and other leagues around the world. Here at The Hockey Writers I have been tasked with covering the Montreal Canadiens, which I hope to do in a detailed and honest fashion.