When the Vancouver Canucks acquired defenceman Nate Schmidt from the Vegas Golden Knights, they seemingly bolstered their defence core by a wide margin, as he was coming off his third straight season with 30 or more points and a fifth-straight without recording a minus in the plus-minus column. He was a definite upgrade to the Canucks' special teams too, as he regularly played the power play and killed penalties during his three seasons in Sin City.
Related: Canucks Have Bottom-Six Options in Utica
As I detailed in Schmidt's report card, his first 20 games have not been the best, as he's made some ill-advised passes that have led to turnovers and even an egregious one that ended up bouncing off Thatcher Demko and into the net. After 196 games playing the same system in Vegas, he has struggled to adjust his game to head coach Travis Green's way of doing things. Although he's played relatively well defensively (minus those errors that stick out like a sore thumb), his offence has not shown up as of yet.
All is not lost though, as Schmidt has the talent and experience to eventually thrive with the Canucks. Except, Green and defence coach Nolan Baumgartner need to do a few things differently to fully maximize his unique set of skills.
Give Schmidt More Offensive Zone Starts
Schmidt's struggles this season offensively have more to do with his deployment than his overall abilities as a point-producing defenceman. Since coming to the Canucks, he's had his shoulder tapped 65.7 percent of the time in the defensive zone and only 34.3 percent in the offensive zone. During his three seasons with the Golden Knights, he never went above 53.6 percent and subsequently averaged 32 points per season.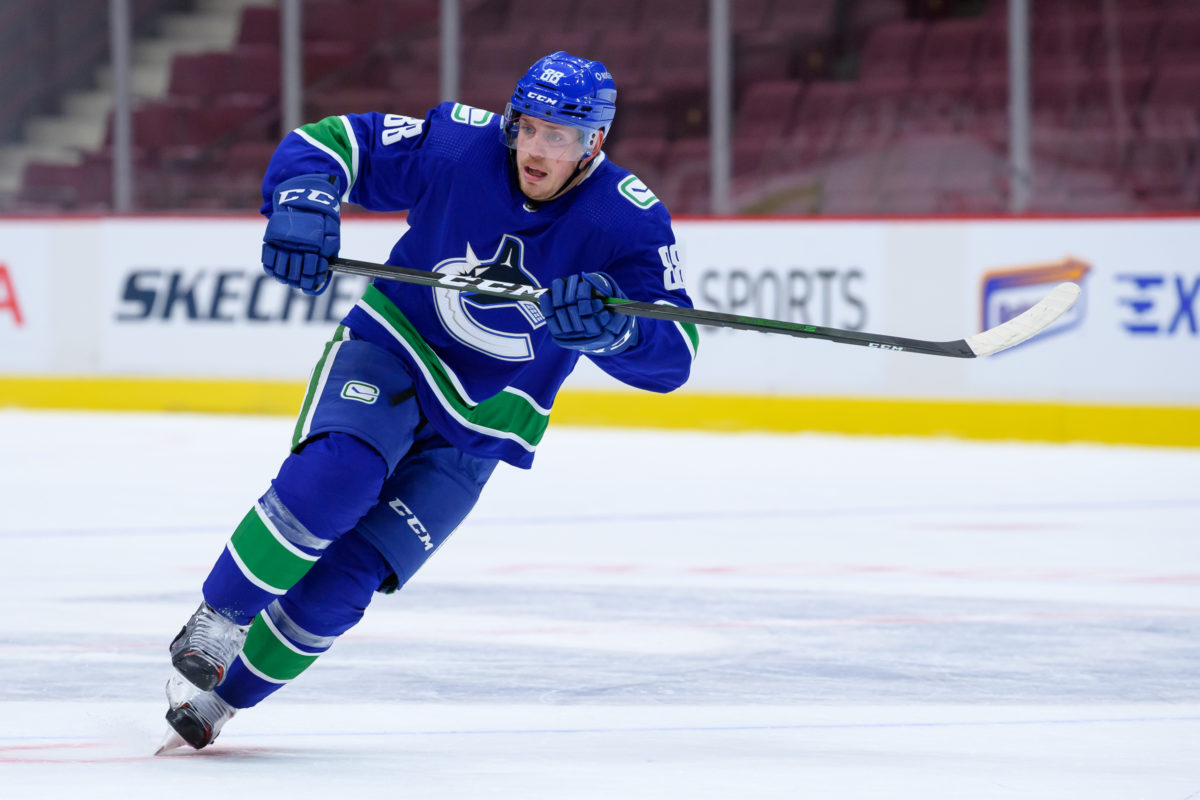 Golden Knights' head coaches Pete DeBoer and Gerard Gallant also didn't primarily use Schmidt as a shutdown defenceman. He was deployed more evenly across the board, which gave him more opportunities to create offence rather than having to move almost 200 feet to generate a chance. With the Canucks, he is being used in the same way Green used Alex Edler and Troy Stecher as a shutdown pair last season. He plays most of his shifts with the veteran defenceman and sees the other team's best players more often than not. It's difficult to create when you have to constantly look over your shoulder and worry about the Connor McDavids and Auston Matthews of the world attempting to get behind you.
Long story short, Green and Baumgartner have to recognize that Schmidt is their second-best offensive weapon on the blueline and treat him as such. They are wasting his talents starting him in the defensive zone and using him as a shutdown option alongside Edler. If he starts getting more shifts in the offensive zone, I guarantee more points will come because of it.
Move Schmidt to the First Unit Power Play Alongside Hughes
Another reason for Schmidt's drop in production is his lack of power play time. As of this writing, he does not have any points with the man advantage and he has only seen 29:34 of ice time, which translates to an average of 1:24 per game. Even though he is seeing more average ice time than he did last season with the Golden Knights, his point totals have not reflected it. Granted, it's only been 20 games, but with less ice time he generated seven points in 59 games and made the second unit a significant threat with 6.8 power play points per 60 power play minutes (PPP/60PPMIN).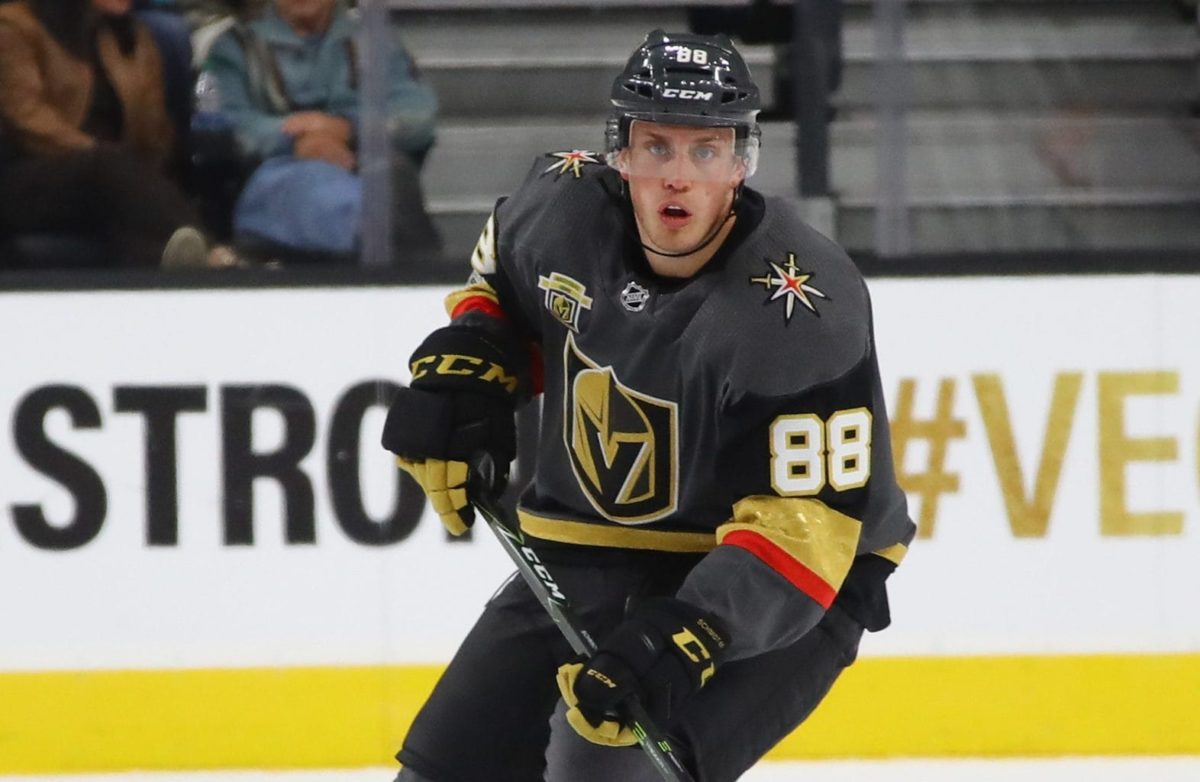 Schmidt was given more talent to work with on the second unit though with William Karlsson, Alex Tuch, Reilly Smith and Alex Martinez leading the second wave of attack. The distribution of ice time was also more even as they only saw a little over a minute less than the top unit. Compare that to the Canucks' deployment of Tanner Pearson, Nils Hoglander, Adam Gaudette/Jake Virtanen, and Tyler Myers, and you see major discrepancies in ice time. In 20 games so far, the top unit of Quinn Hughes, Elias Pettersson, J.T. Miller, Bo Horvat, and Brock Boeser has seen the lion's share with an average of four minutes per game, which translates to more than double the amount the second unit has seen.
Related: Canucks See Big Potential in Prospect Carson Focht
Currently, the Canucks' power play success rate sits at 16.7 percent which ranks them 21st in the NHL. Last season they were ranked among the elite with the fourth best power play, chugging along at 24.2 percent. To say that their power play has let them down so far this season would be an understatement. With the elite one-timers of Pettersson and Boeser and the dynamic presence of Hughes at their disposal, they should be in the top-five. Except, assistant coach Newell Brown has failed to effectively use those weapons in his arsenal. But, that is a discussion for a whole other article.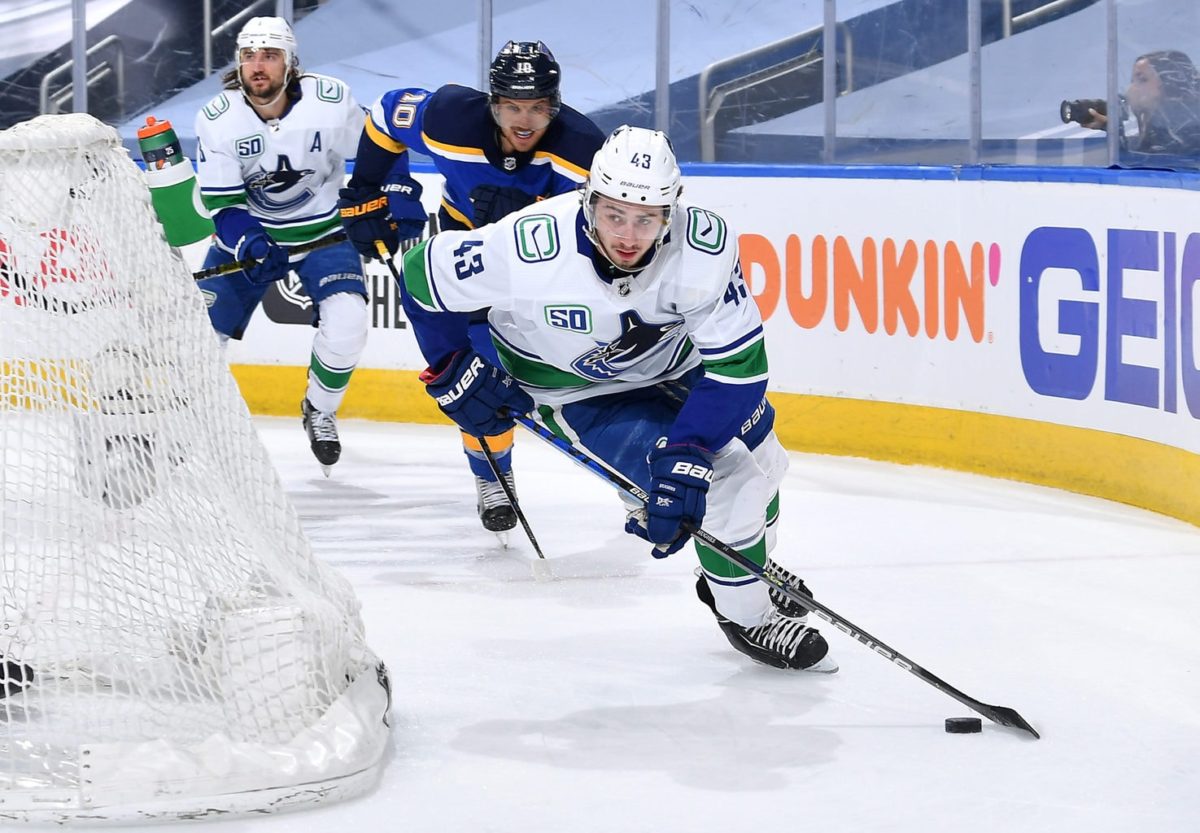 The point is, the Canucks need a boost on the first unit and Schmidt could be the one to provide it. He hasn't been the most prolific power play point producer in his career, but his presence would add an extra wrinkle to the top unit that could change it for the better. The addition of his one-timer from the point should open up the ice for Pettersson and Boeser to unleash their own one-timers and allow Hughes to become more of a rover too. All in all, the power play would become more unpredictable for the opposition's penalty kill.
As for the forward that would have to drop to the second unit, I nominate Miller. Although his presence has benefited the top unit in the past, I think his addition would make for a more balanced attack. Myers would be the lone defenceman with Gaudette manning Boeser's one-timer spot and Hoglander setting up shop in Pettersson's. Pearson would be in the bumper position and Miller would be the playmaker beside Myers. On paper, that sounds like it could be a very effective second unit, all set up by just moving Schmidt to the top unit with Hughes.
Pair Schmidt With Hughes and the Lotto Line More Often Five-on-Five
When Schmidt first was acquired, many thought he could be playing with Hughes on the top pairing. That hasn't happened so far with him only spending 24 minutes alongside the sophomore phenom. It may be an unpopular opinion, but I think it should be happening far more often than that. Despite Jordie Benn's success with Hughes lately, Schmidt, and the team for the matter, would benefit from a loaded-up pairing consisting of two of the most offensively gifted defencemen on the Canucks.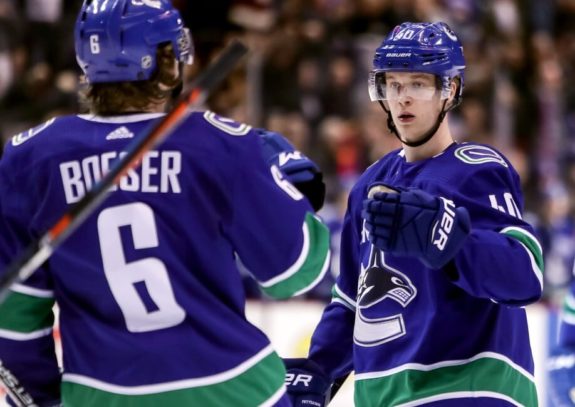 Benn would be used in a more shutdown role with Edler, starting more often in the defensive zone, and Schmidt would see more time in the attacking zone where his talents are better utilized. At his best, he is one of the NHL's top two-way defenders, and just placing him in a shutdown role is just wasting away his ability to generate offence.
Naturally, Schmidt would also see more time with the Lotto Line, which still houses the top talent of the Canucks. According to Natural Stat Trick, he has only played 37:52 with them, which is in my opinion way too little. He has the mobility, playmaking, and hockey IQ to keep up with them, and just like Christian Ehrhoff benefited from sharing the ice with Henrik and Daniel Sedin, I think he would see a major uptick in production playing with them.
Compare that to Hughes who has seen 84:49 of ice time and a 55.48 Corsi-for percentage (CF%) with them and you can see why he has had so much success offensively. Combine that with his time on the power play, and the points are just flowing for him when playing with that trio. With the offensive talent Schmidt has, he is just being wasted away playing with anyone other than Hughes and the Lotto Line.
Schmidt Has the Potential To Be a Game Changer, If Used Correctly
Schmidt has been the Canucks' most consistent defender this season, but not the biggest point producer. The thing is, they don't need another defensive defenceman. Even though they are leading the NHL in points by defenceman, 20 of those points are from one guy, Hughes. If they hope to make the playoffs, he has to start putting up points, not only five-on-five but on the power play as well.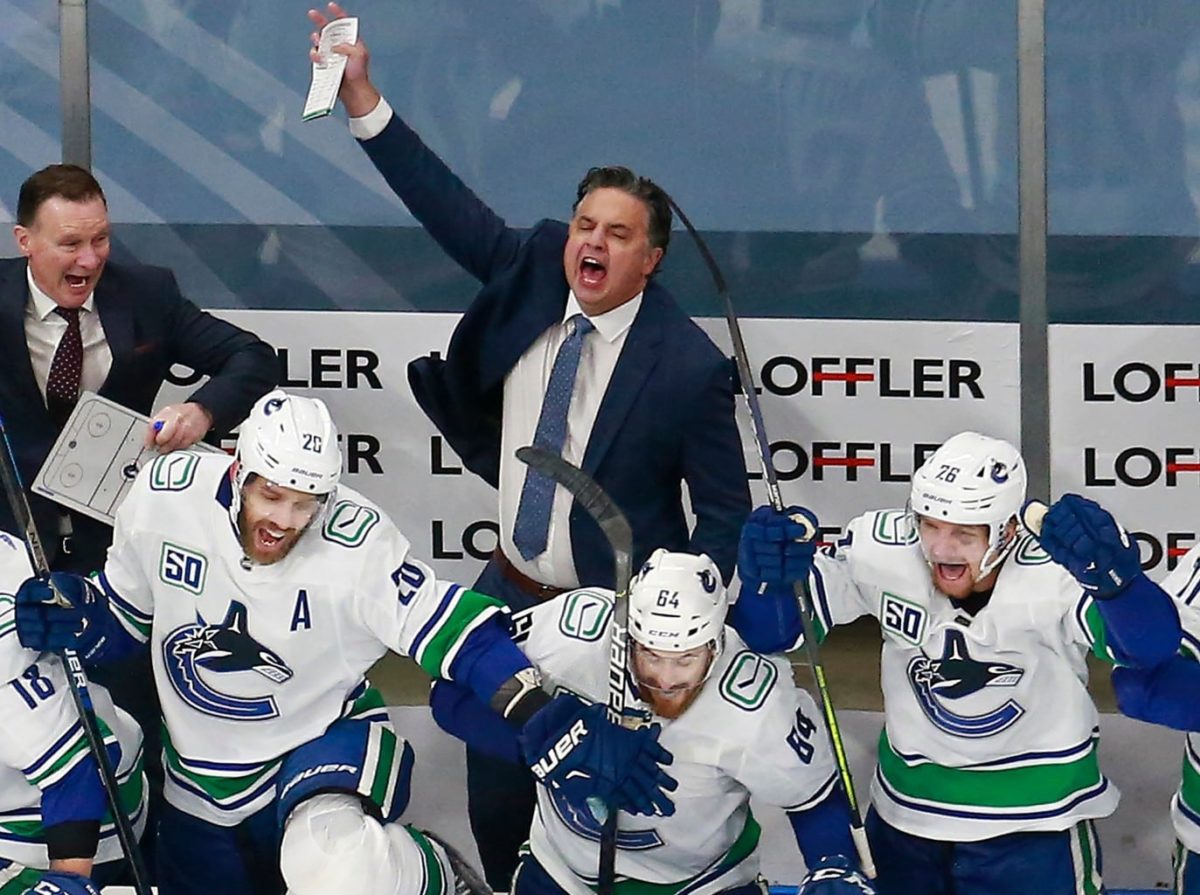 The thing is, the Canucks are not using him correctly. He is not a shutdown defenceman in the vein of Chris Tanev and Willie Mitchell. He is a dynamic two-way defenceman capable of putting up 30-40 points a season. The fact that they are using him more in the defensive zone and on the second unit power play proves to me that they do not know what they have yet. Don't get me wrong, apart from his dramatic defensive miscues, Schmidt has done a phenomenal job with Edler posting an impressive 55.63 CF% and only six goals against, but his ability to create offence has been severely limited in that role.
Ideally, the Canucks should be using Schmidt in a more offensive capacity, but until they can find someone to effectively play a shutdown role with Edler, I guess we're stuck with Schmidt 1.0 for the time being.
All stats were provided by Natural Stat Trick, Hockey Reference and NHL.com
---
---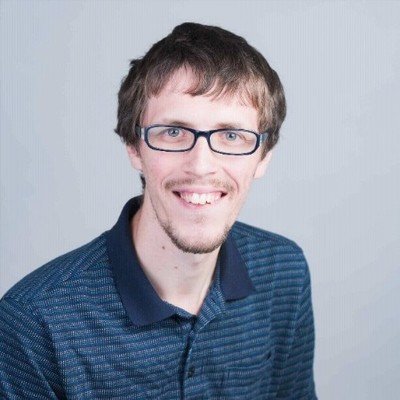 Matthew Zator is a THW freelance writer, media editor, and scout who lives and breathes Vancouver Canucks hockey, the NHL Draft, and prospects in general. He loves talking about young players and their potential. Matthew is a must-read for Canucks fans and fans of the NHL Draft and its prospects. For interview requests or content information, you can follow Matthew through his social media accounts which are listed under his photo at the conclusion of articles like this one about Tyler Motte.
Matthew also hosts The Hockey Writers Prospect Corner on YouTube and is the co-host of The Hockey Writers Podcast & Western Centric Podcast.