It's been 16 days since the New Jersey Devils have played a hockey game. But their return is on the horizon after a two-week pause due to a COVID outbreak. Before halting team activities, they had defeated the Buffalo Sabres in what was one of their best performances of the season.
It'll take a little bit of time for the Devils to get into the rhythm they were in during that 5-3 win against the Sabres. But it is worth reviewing where the team was trending and where they'll look to pick up as they return to the ice tonight against the New York Rangers.
Ruff Had Found His Top Line
Head coach Lindy Ruff had been searching for the right top line through the team's first five to six games. It didn't take long before he found a unit that works, and Jesper Bratt's return to the team had plenty to do with it.
After a drawn-out contract stalemate, Bratt returned to the lineup on Jan. 27 and played in three games before the COVID shutdown. He started on the top line right away and made an immediate impact, even after going close to 11 months without playing NHL hockey.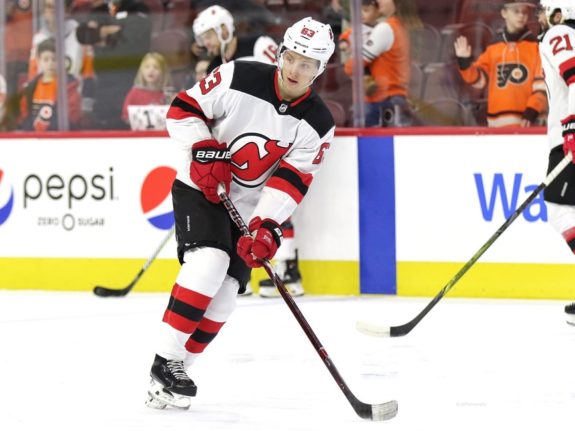 It also didn't take Ruff long to place Bratt with Jack Hughes and Andreas Johnsson, and the three of them instantly gelled. It's the smallest of sample sizes (35 minutes), but the Devils had a 45-19 shot attempt advantage with them on the ice at 5-on-5, as well as an expected goals share (xGF%) of 77%.
Two weeks away is a long time to go without ice time together, but it'd be a surprise if Ruff didn't go right back to this line. Bratt and Hughes can carry a line themselves, making Johnsson the perfect complementary piece to round out the trio.
Smith and Severson Dominated
The Devils' defense pairs were largely the same through the first nine games of the season. But Ruff did decide to mix it up before the shutdown and pair Ty Smith and Damon Severson together. Their results weren't encouraging; they were downright dominant.
As with the Hughes line, it's the smallest sample size (also 35 minutes). But the Smith and Severson pairing was the team's best defensive unit before the break. The Devils had a 45-16 shot attempt advantage and an xGF% just over 72% with them on the ice.
Related: Former Devils Player Kurtis Gabriel Talks About the Importance of Being an Ally
Ruff was smart about Smith and Severson's usage. They played a heavily sheltered role and did not get tough defensive assignments, which Ruff left to Ryan Murray and P.K. Subban. I'd expect Ruff to return to those two pairings while using Smith and Severson as he did previously.
The Fourth Line Was Buzzing
Scoring depth had been a problem for the Devils for the last few seasons, but so far, the team's fourth line has been producing in ways it hadn't in previous years. The two constants on the line have been Michael McLeod and Nathan Bastian, and both were putting up points during the last week of games before the pause.
McLeod had three goals and an assist in four games, while Bastian had three assists. Both of their underlying numbers were exceptional as well. McLeod had a shot attempt share (CF%) of 54.9% and xGF% of 62.3%, while Bastian had a CF% of 57.3% and xGF% of 61.6%.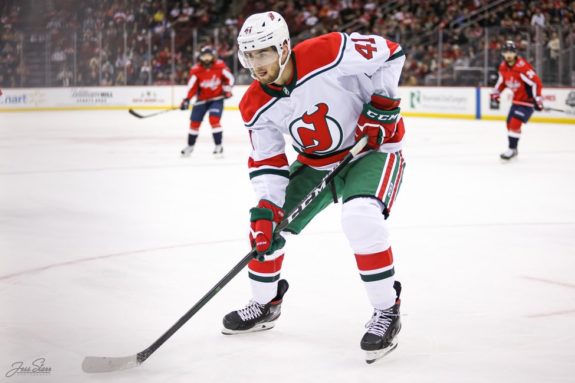 McLeod and Bastian have had rotating left wingers, with Janne Kuokkanen and Miles Wood being their most common linemates. Kuokkanen had played well before the pause, with three points in four games. But it's Wood who seemed to have the most impact on the fourth line.
Wood had two goals and an assist in the final game before the COVID break and was a complete terror with McLeod and Bastian. There's no doubt Ruff will keep McLeod and Bastian together, and it's probably safe to assume Wood joins them from the get-go tonight.
Reinforcements on the Way
If there was a positive of not having to play games for two weeks, the Devils should return with some reinforcements in the lineup.
We'll start with Mackenzie Blackwood, who's undoubtedly the most important player the Devils will get back. He went on the COVID-protocol list on Jan. 21 before the team's outbreak and came off the list 12 days later, on Feb. 2.
How Blackwood performs after not playing in a game in close to a month remains to be seen. But he had looked like one of the league's best goaltenders in the early goings of the season, totaling a .948 save percentage (SV%) in his three starts. If he can back to that level sooner than later, then the Devils should have some success in their return to play.
Blackwood will also likely have a new backup behind him, as the Devils claimed Aaron Dell off waivers from the Toronto Maple Leafs about four weeks ago. Dell has a career SV% of .908 and has been a solid backup for most of his four-year career. He's returned from a conditioning loan with the Binghamton Devils (AHL) and should be available immediately.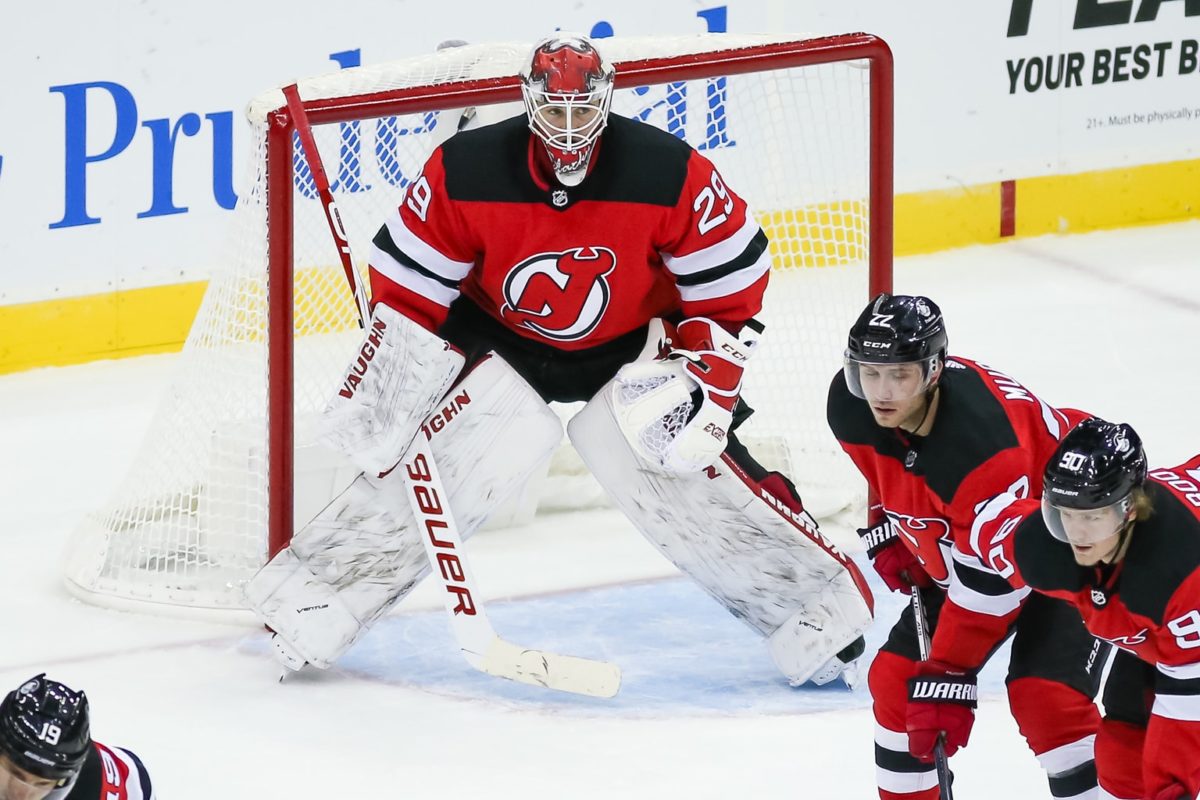 The Devils will also have a sort of new face on defense in Sami Vatanen. He had played three seasons for the team before they traded him to the Carolina Hurricanes at the 2020 Trade Deadline. As it turns out, they figured they could use some depth on defense, so they signed him to a one-year deal on Jan. 7.
Vatanen isn't likely to play more than a third-pair role, but he should help both the Devils' power play and penalty kill, which had been struggling mightily to begin the season. Dmitry Kulikov is on the COVID list and won't play tonight, but it's probably a good bet he plays alongside Vatanen once he's available.
There's also the looming return of Nico Hischier, who has yet to play in a game because of an offseason injury he suffered while training in Switzerland. Ruff said that Hischier was very close to being able to play before the team's COVID outbreak and that he'd likely be in the lineup now if he weren't on the COVID list. So he may return to games this week if he clears protocols.
Looking Ahead
Though they'll be without Hischier, Kulikov, Travis Zajac, and Nikita Gusev, the Devils will have close to a full roster tonight. With that said, it's almost as if they're playing in their regular-season opener again. They've gone 16 days without playing a game, so it wouldn't be a surprise if it took a period or two for them to find their legs.
Related: Binghamton Devils Show Potential in First Couple of Games
And with seven games in the next 12 days, the Devils will need to get back into the swing of things quickly. After tonight's contest, they face off against the Boston Bruins on Thursday and Buffalo Sabres on Saturday. That's what the Devils' schedule will look like for quite some time, too, as they have a game at least every other day through Apr. 24.
That'll likely require Ruff to embrace load management and rest his players when he can, so look for the team's taxi squad to get some use moving forward. And with an even further condensed schedule, it's just another challenge the Devils will have to face as they try and make up ground in the ultra-competitive East Divison.
* * *
Advanced stats from Natural Stat Trick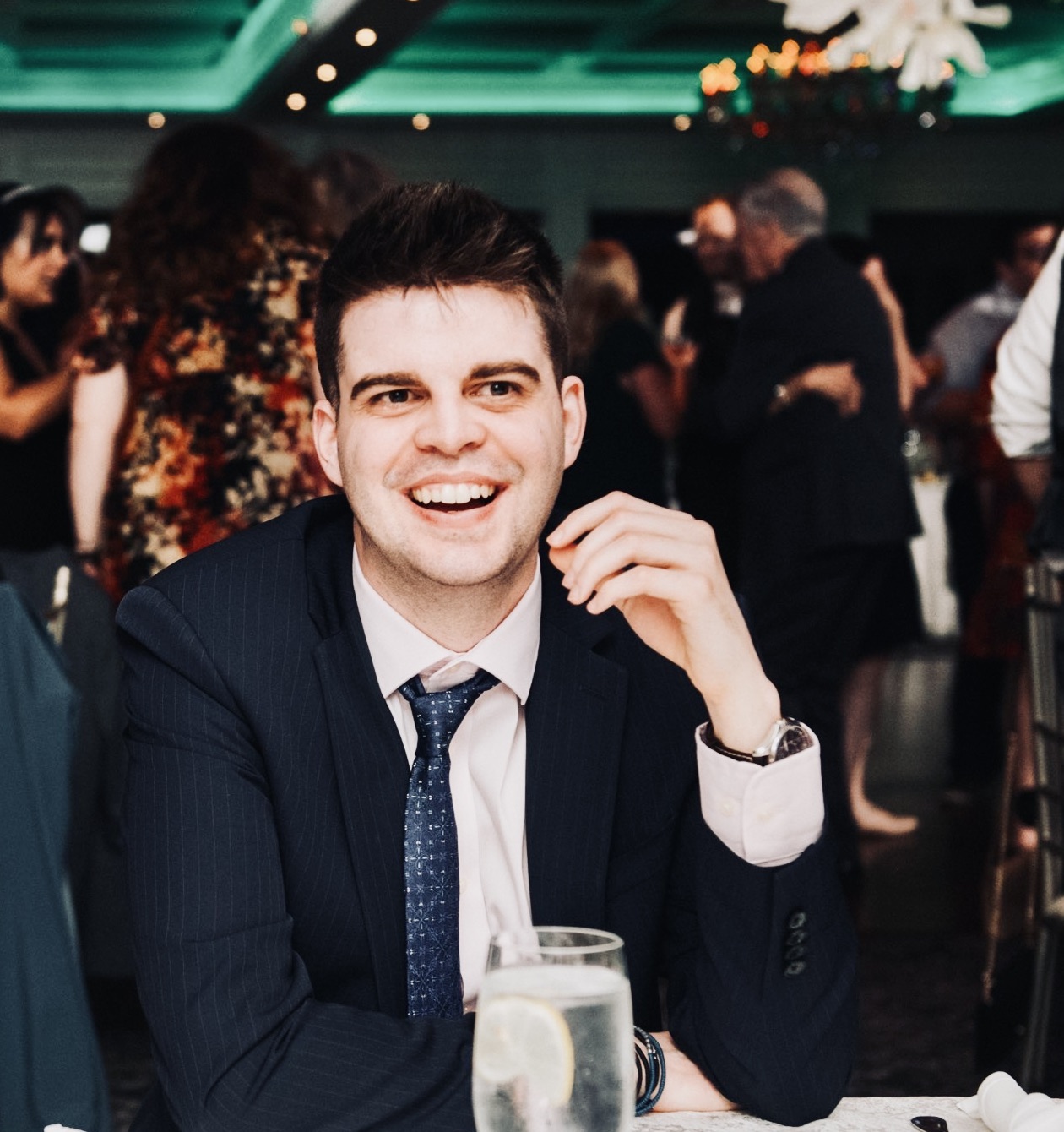 Alex Chauvancy is a New Jersey Devils writer for The Hockey Writers who has a penchant for advanced stats, prospects, signings and trades. He previously wrote for Devils Army Blog, a New Jersey Devils fan blog, from 2015-2017