When Vancouver Canucks' fans learned that Josh Leivo had signed a one-year deal with the Calgary Flames this offseason, many were quite upset. After all, he had been a solid secondary scorer when healthy for them since being acquired in a trade during the 2018-19 season. However, Canucks' general manager Jim Benning elected to let the 27-year-old walk, and he soon after decided to sign with the Flames.
While the Flames signing Leivo wasn't frontpage news, many in Calgary thought this was a solid move by general manager Brad Treliving. After all, he had been scoring at a 38-point pace over an 82-game schedule since joining the Canucks. Nothing that would blow anyone away, but very fair value for the $875,000 cap hit Treliving was able to get him at.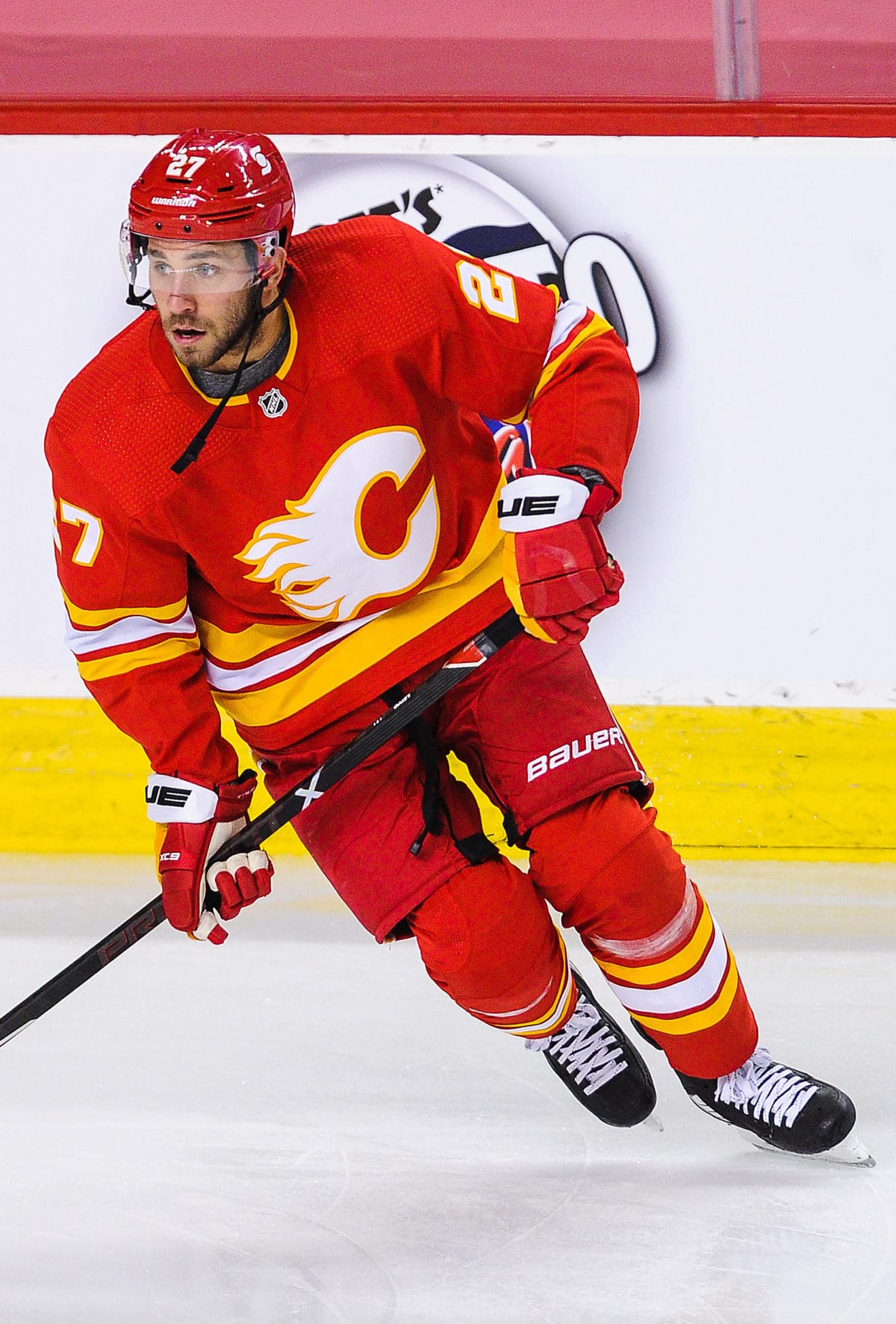 The only question mark surrounding Leivo was durability, as he had missed a significant chunk of the 2019-20 season with a fractured knee cap. However, 21 games into the Flames' season, injuries have not been a problem for him. Instead, the problem is his offence or complete lack thereof. Through the 17 games he has dressed for, he has yet to score a goal and has just two assists, both of which were secondary.
With Leivo's offence having completely vanished from his game thus far, it has made it tough for head coach Geoff Ward to trust him, as evidenced by healthy scratching him on four occasions already, including their most recent game versus the Ottawa Senators. Even when he has been able to crack the lineup as of late, he has been used very sparingly. In the last two games he dressed for, which came versus the Toronto Maple Leafs, he combined for just 8:47 in ice time. On the season as a whole, he is averaging just 11:02 of ice time per game, almost a four-minute drop from his 15:01 in Vancouver a season prior.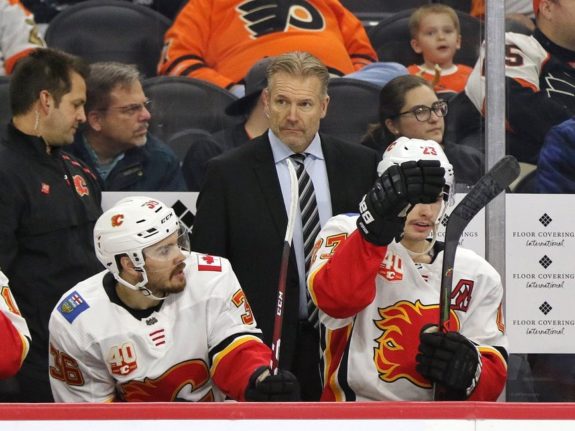 There is an argument to be made on both the player and coach's side regarding both Leivo's low output as well as his low minutes. From Leivo's perspective, if he was able to play, more he would get more offensive opportunities and be able to better contribute to the team.
From Ward's view, he cannot give minutes to a player who is struggling as badly as Leivo is at the moment. The good news for both is that this long slump may soon be over with.
Leivo's Unsustainably Low Shooting Percentage
Make no mistake, this is not a piece meant to defend Leivo. He needs to much better than he has to this point. However, it wouldn't be fair to criticize him without mentioning the fact that he has had some very bad luck this season. The best stat to prove this is his on-ice shooting percentage (oiSH%), which tracks not just his but also his teammates shooting percentage while he's on the ice.
Through his 186-game career, his oiSH% sits at an even nine percent and was even better at 10 percent during his 85 total games with the Canucks. This season, however, it sits at a shockingly low 3.8 percent, proving just how unlucky he has been. His only teammate lower than him in this category is Joakim Nordstrom at 2.1 percent, and unsurprisingly Nordstrom is also struggling this season with no points in 17 games.
Through his 169 NHL games before joining the Flames, Leivo had a career shooting percentage of 9.9 percent. Obviously, that number sits at zero percent this season given that he has failed to score a goal, however, that is where things turn from bad luck to him just not playing his usual game.
Last season with the Canucks, Leivo took 69 shots in 36 games played, which works out to 1.92 shots per game (SPG). After the trade in 2018-19 that sent him to Vancouver, he had 113 shots in 49 games, a pace of 2.3 SPG. This season, however, he has put up just 24 shots in his 17 games for a 1.41 SPG pace. While one less shot in a game may not seem important, this current pace would have seen him record just 69 shots during his 2018-19 season rather than the actual 113 he had.
Confidence Issue
What the low SPG show is that given his current slump, his confidence is at an all-time low, and as a result, he is getting away from the things that have kept him successful in the past. The Flames need him to be what they had envisioned if they want to turn their season around. They are currently sitting fifth in the North Division with a 9-10-2 record and could really use some offence from Leivo to push them in the right direction.
If he is able to keep things simple like he has been able to before, he should be able to turn his season around, as there is still plenty of time to do so. As coaches always say, throw pucks on net and good things will happen.
---
---
Colton Pankiw is a former Jr. A hockey player who now provides his knowledge of the game through writing. He's been a very active and reliable source for nearly two years at The Hockey Writers. He is a credentialed writer for the Calgary Flames but also does features on other teams throughout the league. Other writing contributions include: Yahoo Sports, Las Vegas Chronicle, Oil On Whyte, and Markerzone.com. Colton is also a co-host of both Oilers Overtime and Flames Faceoff podcasts. Any interview requests or content info can be made through him on Twitter. Take a look at his work here.