Throughout 47 games last season, Dougie Hamilton was a lead candidate for the MVP of the Carolina Hurricanes. Not only that, but the Toronto, Ontario-born defenseman was in the running for the Norris Trophy as well.
However, on Jan. 16, 2020, his blazing momentum was halted when he broke his left fibula in a game against the Columbus Blue Jackets. He was ruled out for the rest of the season, but the postponement of the 2020 postseason allowed him to return for a brief five-game playoff appearance.
But that's all behind him now. Hamilton now looks to begin a fresh new season, and while he's presumably fully healthy, there are certain factors that will make this upcoming season the most important of his career.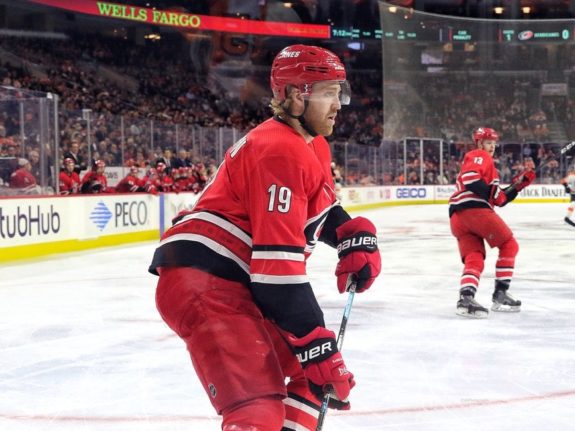 The constraints of a COVID-19-impacted season will already add an element of stress, but Hamilton will also be returning from a serious injury, in a key role for his team, while he fights to prove his worth in the crucial final year of his contract.
The Pressure of a Contract Year
Hamilton, 27, will be an unrestricted free agent following this season. This will be his third year with the Hurricanes, after serving three seasons each with the Calgary Flames and Boston Bruins.
What makes this season paramount for Hamilton, however, is that he made significant strides last year as both a player and leader on a Hurricanes squad that loves him dearly. He was on pace for career-highs in goals, points and time-on-ice (TOI) before his season was derailed in January.
Hamilton recently stated he hopes to stay with the Hurricanes, but wishes to keep his focus on the season at hand. Although it appears Hamilton's agent and Hurricanes general manager Don Waddell will be negotiating throughout the season, it may benefit the Hurricanes to get a deal done sooner than later.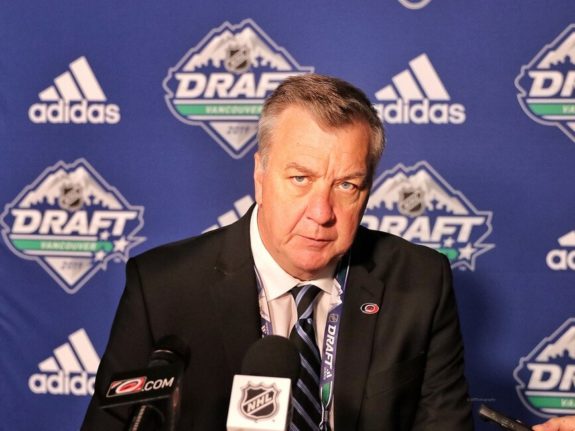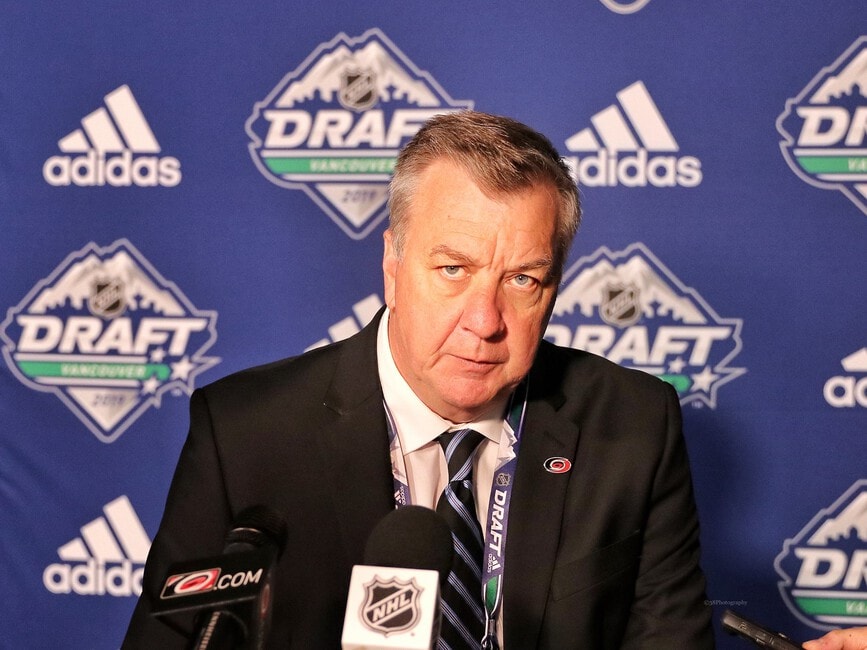 Make no mistake – if the Hurricanes fail to re-sign Hamilton and he departs to free agency, it will be seen as a colossal failure by Hurricanes brass. But if Hamilton produces at the rate he did last year, his value will only grow as the season progresses, which will make it more difficult to come to an agreement.
Waddell stated in November that signing Hamilton is a priority, but the Hurricanes also have Russian sniper Andrei Svechnikov due for a new contract at season's end. Unfortunately for Waddell, the coronavirus pandemic caused the league's salary cap ceiling to remain at $81.5 million for this season. That gives him little wiggle room, as any potential increase for the 2021-22 season still remains a question mark.
Will Hamilton Be Up to Speed?
A broken leg is no small hurdle, but in Hamilton's case, he's fortunate that he broke the smaller of the two major leg bones – his fibula – rather than the larger tibia – a bone that requires significantly more rehabilitation.
The recovery timeline for a broken fibula is typically four-to-eight weeks, depending on the severity of the fracture. In Hamilton's case, he was able to spend more time off the ice because of the cancellation of the season.
Two players of interest who recently came back from broken fibulas are Jason Zucker and Mika Zibanejad. Zucker only missed four weeks before returning to play in January of 2020. After later being traded to the Pittsburgh Penguins at the trade deadline, Zucker took flight, scoring 12 points in his final 15 games.
As for Zibanejad, he suffered a broken fibula in 2016, but that seems like a minor setback now, as he's evolved into one of the league's top centers.
With all the added rest, including the brief offseason, there should be no concerns about Hamilton's ability to play to his full potential. Having only dressed for five games since mid-January, however, it may be difficult to get back up to the blazing pace of the NHL.
Living Up to Heightened Expectations
Hamilton tallied 18 goals and 39 points in 82 games in 2018-19, his first season with the Hurricanes, but he was on pace to shatter those marks last season before his injury.
At the time of his injury, Hamilton ranked second among NHL defensemen in goals (14), fourth in points (40) and second in plus-minus (plus-30) in just 47 games.
He had also developed exceptional chemistry with defense partner Jaccob Slavin. Together, they posted a sparkling 57.56 expected goals-for percentage (xGF%) – the third-highest among defense duos that logged over 500 minutes of TOI. That's where he's positioned to start this season, as well as quarterbacking the top power-play unit, where he scored 12 of his 40 points in 2019-20.
Even if his skating isn't quite up to speed, there's no denying his offensive abilities. Hamilton is typically among league leaders for defensemen in shots and goals. His wicked snap shot and booming one-timers pose a constant threat, even at 5-on-5.
It may take a few games for Hamilton to find his legs, but there should be no concerns around his ability to perform. While the status of his contract looms, Hamilton's focus remains on bringing his best to the Hurricanes as they attempt to improve upon back-to-back playoff appearances.
---
---
Matt Cosman is a Sheridan College print journalism graduate from Oakville, Ontario. I've been with THW since 2019 covering the Carolina Hurricanes, one of my favorite childhood teams. When I'm not in my hockey bubble you can probably catch me jamming out on the piano or losing money at the poker tables.