The New York Islanders have pretty much dressed the same roster through their first 15 games of the season. They have had a few players rotate in on the third line and have needed to replace Anthony Beauvillier before he returned Tuesday, but have kept the same defense. Head coach Barry Trotz made one change though and switched his top two wingers, moving Josh Bailey up to the first line and shifting Jordan Eberle to the second line.
Eberle Getting Hot
While the Islanders were down 2-0 on Jan. 30 in the midst of losing their fourth straight game, Trotz made the change. Bailey joined Mat Barzal and Anders Lee on the first line, while Eberle moved to play with Brock Nelson and Leo Komarov at the time. With Beauvillier going on injured reserve, Michael Dal Colle eventually took over Komarov's spot on the second line, but since then, Eberle has scored three goals and has four points in the six games since the switch. While his ice time has dropped a bit, Eberle is still receiving 20-plus shifts a night and is helping out on the red-hot power play.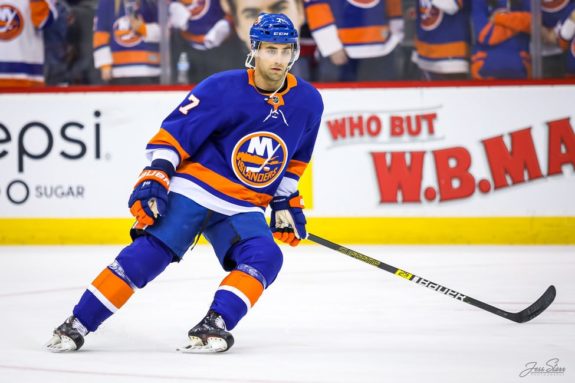 It has also helped Nelson as he had gone on to register a pair of assists and seems to be shooting the puck more. He has had at least three shots in three of the six games, while Dal Colle has started to look like what the Islanders have been waiting to see from him. Like Nelson, he has picked up a pair of assists and has been tremendous along the boards. He had his best game of the season on Saturday night against the Boston Bruins.
It doesn't seem to have mattered who was out on Barzal's line as the young superstar is playing at an all-star level. Even before the switch, he had scored points in four straight games and has continued to produce with Bailey, and was on a nine-game point streak. Barzal has scored a pair of third-period goals in the two games prior to Monday night's matchup and continues to put up points and draw penalties.
Josh Bailey's New Role
While Bailey has still yet to find his consistent success from the past couple of seasons, Lee has been able to generate offense and continues to be a big net-front presence for Barzal and Bailey. It showed as Barzal made a beautiful play Monday night to set up Bailey as Lee tipped home a pass and then scored again the following night. With the way Barzal is playing, it would not be surprising to see Bailey get going soon as these two have shown chemistry in the past. Barzal and Bailey played together on a line in the 2019 NHL Playoffs and scored one of the more memorable goals in team history in Game 1 against the Pittsburgh Penguins.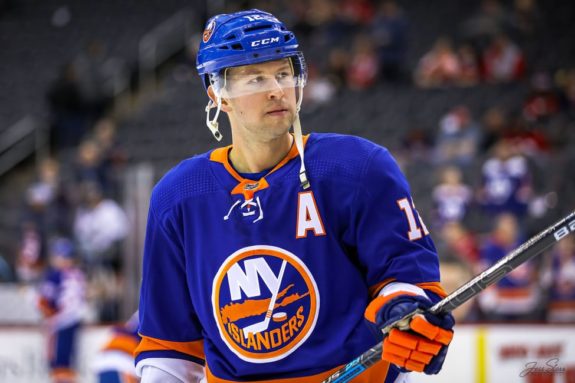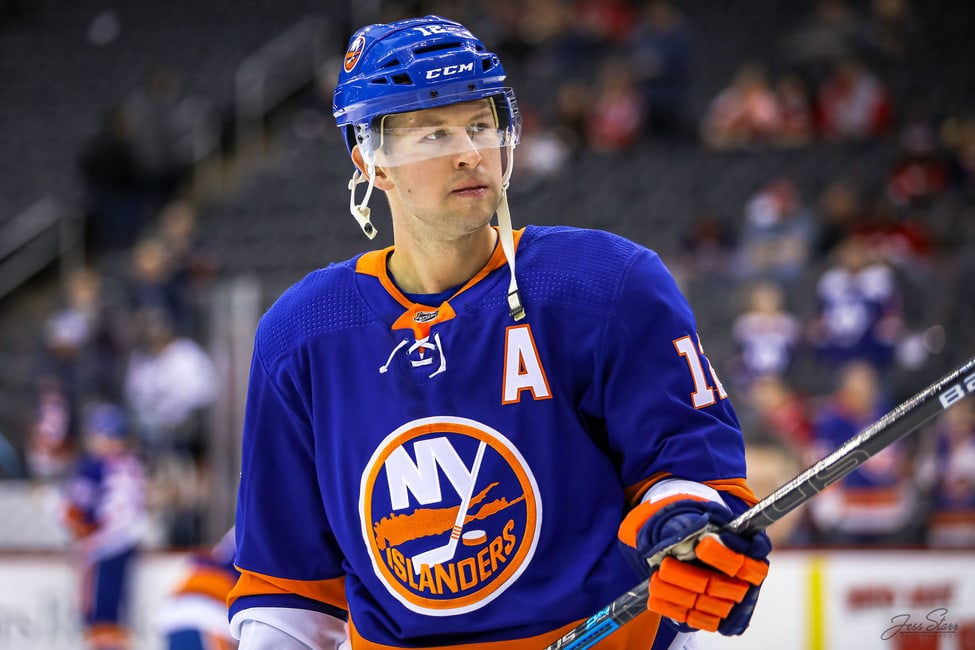 The Islanders certainly have some flexibility with their lines when now that Beauvillier is back and instead of disrupting the flow of the top two lines, Trotz slid Beauvillier onto the third line to play with Jean-Gabriel Pageau and Oliver Wahlstrom. The player that came out of the lineup was Komarov and despite playing better in his last few games, Beauvillier gives the Islanders more offense and can contribute on the penalty kill.
New York can always go back to what has worked in the past with Beauvillier, but are now giving their young rookie in Wahlstrom a chance to really succeed. It also doesn't hurt to have a ton of depth this season in a year with COVID-19 affecting so many teams, it is so important to have the depth to overcome these obstacles. 
The Islanders are also one of the hottest teams in the NHL as they have currently won three straight games and have picked up points in their last eight. They will face another tough task on Thursday when they play the Penguins, but seemed to have finally clicked after a slow start.
Matt Rothman is a 2018 graduate from Florida Gulf Coast University receiving his bachelor degree in journalism. Originally from Long Island, he moved to Parkland shortly after high school. Matt worked as the assistant sports editor for his school paper, eaglenews.com in college becoming just one of nine students in his graduation class to serve over 1,000 community service hours. His goal is to travel to every Major League Baseball stadium, and has been to multiple US Open finals.