New York Islanders rookie goaltender, Ilya Sorokin, secured his first NHL win against the Buffalo Sabres on Tuesday night in impressive fashion, extending the Isles' point streak to eight games.
The highly touted KHL product shut out the Sabres in a 3-0 victory in his fourth NHL start. It took the 25-year-old netminder a few starts to get comfortable on North American ice, but he's looked better and better, and now head coach Barry Trotz will have to think a little more about his goaltender deployment moving forward.
"We're going to monitor it," said Trotz in a post-game media conference about the number of starts between Sorokin and Semyon Varlamov. "We're going to monitor Varly and Ilya."
However, before a question could even be asked, Trotz was glowing about Sorokin's performance that held the Sabres potent offense at bay. "He was outstanding… Unbelievable," Trotz said without even saying his name. "You saw the athleticism and he made some huge saves."
There were times when the Islanders got away from their game, the Trotz system that shuts down their opponents. Sorokin was quick to answer the call, flashing the leather on multiple occasions and giving Sabres forward Victor Olofsson nightmares about goals that should have gone in.
The mark of a good goaltender is one who can maintain a team's lead, even if the team doesn't deserve it, and Sorokin did just that for the Islanders in the second period. When "all hell broke loose," Sorokin played with poise and confidence, something he explained was easier to do with a 2-0 lead.
"It's better when you start 2-0 instead of 0-2," Sorokin said. "It's better for your confidence."
The monkey must be off Sorokin's back, and his mind can be at ease moving forward. "Like every player in this game — if you're a forward you want your first goal, if you're a defenseman, you want your first point — as a goaltender, you want your first win," Trotz said. "When you get it with a shutout, it's huge."
Sorokin, however, won't tell you it was weighing on his mind. Going into his fourth start without a win didn't add any pressure, according to him. "I don't think about pressure," he said. "I just think about my game — what I can do and what I can control. It's all about what I think beforehand and during the game."
Up to this point, the team had pinned Sorokin's first three starts on themselves. "He's been great, and we haven't been in front of him," Jean-Gabriel Pageau said (from 'Ilya Sorokin's first win sparks confidence these Islanders have another run in them,' The Athletic, 02/17/2021).
The Islanders are in the midst of an 8-game point streak (5-0-3) after sweeping the Sabres in a back-to-back series, and Sorokin's first win is a big boost to a team that can stretch their point streak even further.
"Semyon Varlamov has been the Isles' MVP so far this season, posting some gaudy numbers through 11 starts: A .934 even-strength save percentage, .931 overall save percentage and three shutouts, all among the league leaders," said Arthur Staple of The Athletic. However, now the Islanders can utilize two goaltenders moving forward, much like they did with Robin Lehner and Thomas Greiss in 2018-19, or Varlamov and Greiss 2019-20.
"I think that's one of the things we've had the luxury of the last couple of years and we'd like to get back to it," Trotz said. "It's important. I think our schedule will dictate a lot of that. The back-to-backs, they're going to split them anyway. We're going to monitor it. We're going to monitor Varly and Ilya."
History
Sorokin is just the fourth rookie goaltender to claim his first NHL win by shutout since the 1999-00 season, and the seventh rookie in Islanders history to post a shutout. The last Islanders rookie to post a shutout in their first NHL win was Anders Nilsson in 2012, against the New Jersey Devils at the Nassau Coliseum.
When asked what he'll remember most about his first NHL win, Sorokin chuckled and said, "video review." Trotz saved Sorokin's shutout bid by winning a coach's challenge on an offside that resulted in a goal on the power play. The goal was reversed, and Sorokin made sure to keep it that way late in the third period.
If the Islanders weren't confident in front of Sorokin before, they should be now, and Trotz will have more flexibility in net moving forward, an advantage that has contributed to the Islanders' success in the last two seasons, giving them the ability to win on any given night. There's no clear-cut front runner to take the MassMutual East Division, but having two reliable goaltenders is a huge plus for the Isles.
Want more Islanders content? Check out the Nassaumen Hockey Podcast, hosted by The Hockey Writers authors James Nichols and Jon Zella. Follow on Apple Podcasts, Spotify, and Google Podcasts!
---
---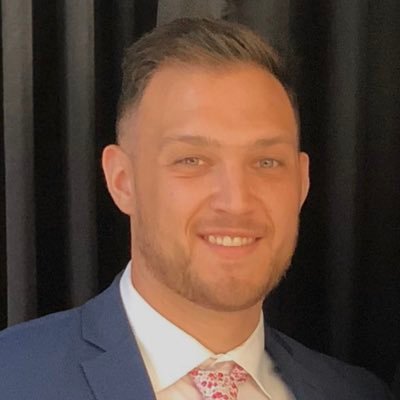 James is a THW New York Islanders writer and podcast host of Nassaumen Hockey Podcast. A trusted source for Islanders content for many years at THW, James is passionate about keeping Islander fans up to date on the latest in Islanders news. Other content contributions also include his Co-Editor-in-Chief status for NYIslesBlog.com. For interview requests or to provide content info, follow James on Twitter.