The Columbus Blue Jackets started to turn a corner when John Davidson became president of hockey operations. When Davidson named Jarmo Kekalainen the team's new general manager, the Blue Jackets were ready for launch.
They are rapidly ascending and not slowing down anytime soon.
The combo of Davidson and Kekalainen is a known commodity within hockey circles. They spent years together in St. Louis. They're back together again in Columbus, pulling the same tricks that helped resurrect the Blues to a team of prominence.
So what is their secret? How have they been able to enjoy success over the long haul? It all starts with execution at the draft table. It specifically starts with the genius of Kekalainen.
How else can you explain the Blue Jackets landing three first-round draft talents in this past June's draft, when starting the night with only one? The Blue Jackets drafted University of Michigan star Zach Werenski with the eighth pick. Then just before the night was over, the Blue Jackets used a second and a third to trade back into the first round. They landed the second-best skater on Central Scouting's European list in Gabriel Carlsson. If that wasn't enough, they still had an early second-round pick and drafted Paul Bittner, who many consider a first-round talent.
This shouldn't surprise you. A look back at Kekalainen's history suggests that this is the norm for him.
A Brief History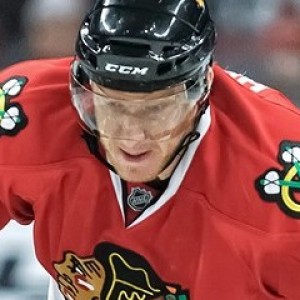 Let's turn the clock back to the year 1995 for a minute. This is where the story of Kekalainen really starts.
Kekalainen served various roles within the hockey operations department of the Ottawa Senators. He spent a total of seven years with the Senators, most notably as their director of player personnel. He also oversaw both the amateur draft and European scouting for a time.
In his time with Ottawa, Kekalainen helped draft Jason Spezza, Marian Hossa, Martin Havlat, Antoine Vermette and Ray Emery. At the same time, he also served as a general manager in the Finnish Elite League.
Kekalainen then joined the Blues and spent eight seasons with them from 2002 to 2010. He served as their director of amateur scouting. He was later named their assistant general manager.
The list of players that Kekalainen helped bring to St. Louis include David Backes, David Perron, T.J. Oshie and Alex Pietrangelo. His eye for talent is superior.
This begs the question: Has Kekalainen cracked the code of sorts when it comes to draft success? He brought star-caliber players to both Ottawa and St. Louis. He's doing the same now in Columbus. How is he able to consistently do this over the years with different teams?
The answer is surprisingly simple. Kekalainen is one of the best in the business at spotting talent. The thing that gives him a leg up is his familiarity with Europe.
Examples Of His Work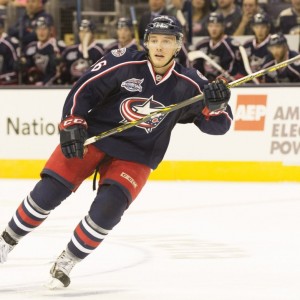 Need an example of this? Just take a look at Kekalainen's body of work in Columbus to date. The 2013 draft was his first opportunity to infuse talent into the Blue Jackets organization. He had the luxury of three first-round picks. His familiarity with the European game was a major factor in bringing both Alexander Wennberg and Marko Dano to Columbus.
Kekalainen knew what these players brought to the table. Other teams have staff who scout in Europe, but Kekalainen is a former general manager in Finland. The international game is just as familiar to him as the North American game is.
But to take this a step further, Kekalainen doesn't draft just international players. He is on record as saying that they will draft the best available talent. They did that with Kerby Rychel. They did that the following year with Sonny Milano. They did this year with Werenski, Carlsson and Bittner.
So what is Kekalainen's advantage? He has more experience and resources available to him than most  general managers. Other GMs may look to their scouting staff when deciding if they will take an international player. Kekalainen already has that knowledge due to his time as a general manager in Europe. Very few can match that experience.
Kekalainen is truly a pioneer in the NHL today. He is the first European-born general manager. He is using that to his advantage by winning on draft day. His successes are the reason the Columbus Blue Jackets have started to turn their franchise fortunes around. Hiring him as general manager was one of the best decisions the Blue Jackets ever made.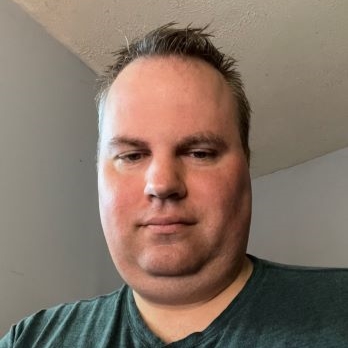 I am a fully credentialed writer who covers the Columbus Blue Jackets, Cleveland Monsters and Erie Otters as well as the Ontario Hockey League and NHL Draft. The 2021-22 season will mark eight seasons with the Hockey Writers. I am also the site's Credentials Manager.