The Winnipeg Jets have a high-powered offence, but they struggle in the defensive zone. After losing defensemen like Dustin Byfuglien, Tyler Myers, Jacob Trouba, and Ben Chiarot, their blue line has not been the same. However, management has replaced the losses quite nicely with Neal Pionk, Derek Forbort, and Dylan DeMelo, and they have prospects Ville Heinola and Dylan Samberg in the pipeline hoping to make the jump next season.
Sitting in third place in the North Divison, the Jets are in win-now mode. With their talented offense and elite goaltending in Connor Helebuyck, it's time to upgrade the defence.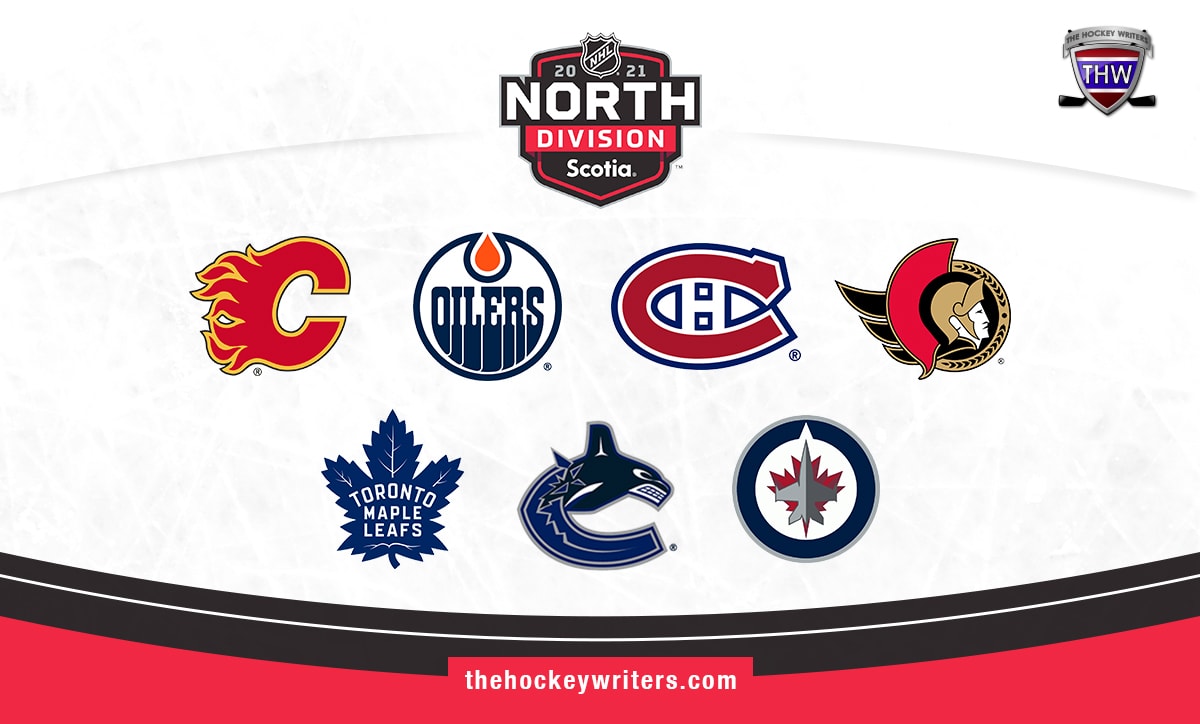 The Buffalo Sabres come to mind when considering trading partners for the Jets. Not only does Winnipeg general manager Kevin Cheveldayoff have a history of dealing with the Sabres, like the blockbuster Evander Kane trade, but the Sabres' are also not in win-now mode. Sitting dead last in the East Division, they could get some future assets from the Jets in exchange for a defenseman.
Here's a look at a couple of players who the Jets should consider trading for, what it would take to make a deal, and where that player fits on the roster.
Rasmus Ristolainen
The eighth overall selection in the 2013 NHL Entry Draft would be a great fit on the Jets' blue line. The price would be steep, but Rasmus Ristolainen would solidify the defence and give them a top-four option who can step in and make an impact. This season, he has six points on a struggling Sabres team. The six-foot-four defenseman can play on the power play and penalty kill, and he would fit very nicely alongside Josh Morrissey or Pionk.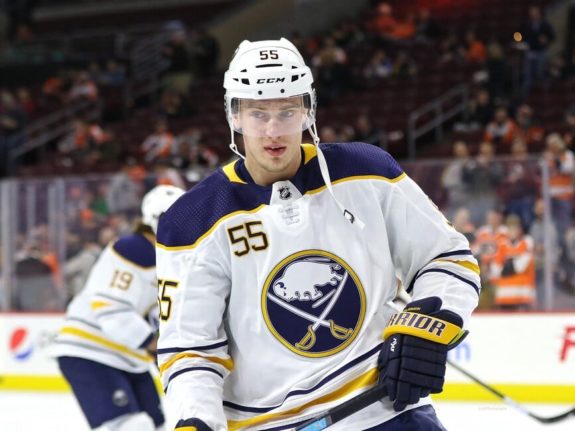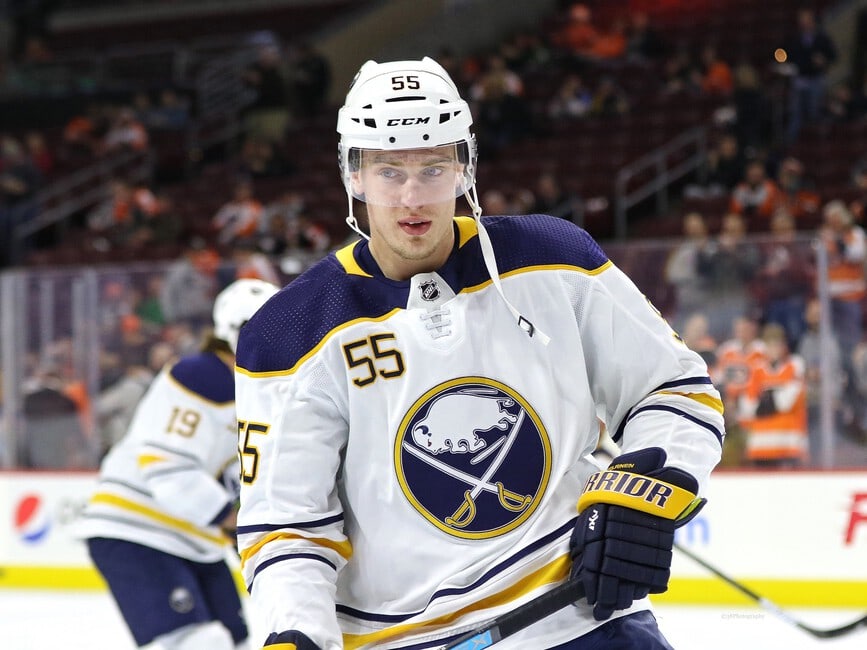 He has one year left on his contract, which has an average annual cap hit of $5.4 million. Not only would the Jets have him for this season, but also the 2021-22 campaign. The opportunity to sign him long-term after that would be a big bonus for the club.
However, this trade would have to include a first-round pick, a roster player, and a prospect. For the Jets, that would mean their 2021 first-rounder, Sami Niku and Logan Stanley. They could also throw in a player like Mathieu Perreault to help even out the overall salary. It might be hard to close this deal, but Winnipeg needs to make this work to improve their core defence.
Brandon Montour
Brandon Montour could be a boom or bust for the Jets. He was selected in the second round of the 2014 NHL Entry Draft and has been a productive player. Since being traded to the Sabres from the Anaheim Ducks, he has been a key part of the team. He is not as talented as Ristolainen, but he is a solid second-pairing defenseman who would cost the Jets less in a deal.
The only issue with Montour is that his contract expires at the end of this season when he becomes an unrestricted free agent. If he wants to sign with the Jets, that would be a bonus, but he could also end up being a rental player for a playoff run.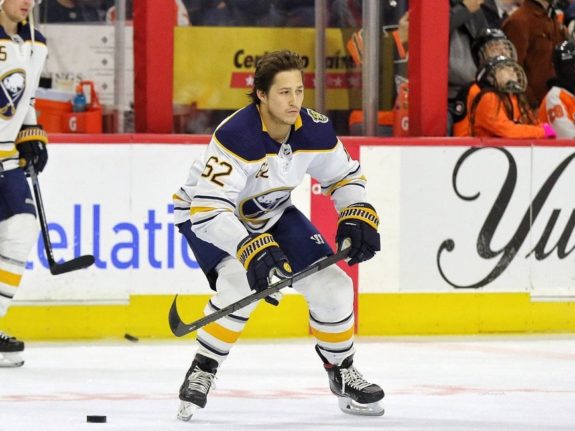 This trade would be tricky. If the Jets know he will be a rental, then they likely wouldn't want to give up a lot to pursue him. A player in the last year of his contract is always a risk, but he could be a risk the Jets need to take.
The trade would have to look something like a 2021 second-round pick and Niku. Niku has yet to pan out for the Jets, so overall, including him in a deal should not be a problem. The second-round draft pick could be costly due to the fact that Winnipeg does not have a fourth-round pick in the upcoming draft or a third-round pick in 2022, as both were traded in the recent Pierre-Luc Dubois deal.
Jets Have Plenty of Options
The Jets are also not limited to trading with the Sabres. Many teams have available defensemen. The Carolina Hurricanes have plenty of great options as well. Whether it be Brady Skjei, Brett Pesce, or even a younger option like Jake Bean, they would all fit well on the blue line for the Jets.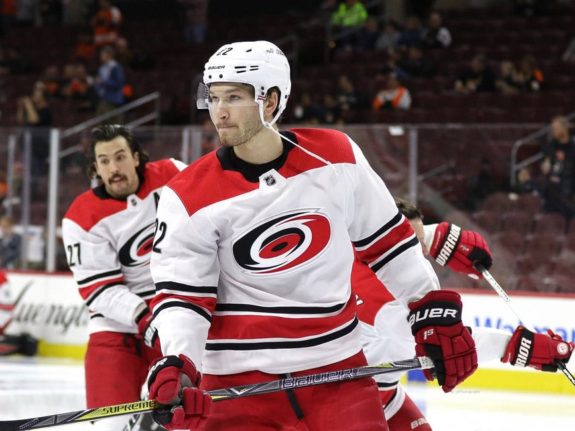 The Nashville Predators are also a very interesting team to take a look at in the trade market. The struggling Preds could ship out some players and start their rebuild. One name to take a look at is Mathias Ekholm, a solid shutdown defenseman that comes with some offensive skill and toughness. If the deal is there, Jets' management may need to make a move.
What should the Jets do with their defence core? What would they have to give up for Ristolainen or Montour? Or is another team a better option, the Hurricanes or Predators?
---
---
Hello my name is Isaiah Wagner and I am from Winnipeg. I am currently a Winnipeg Jets writer for The Hockey Writers. I am very excited to share my passion about hockey and the Jets with you!