In the Scotiabank North Division, teams have been battling each other for more than a month. The All-Canadian division has suffered very few COVID-19 related interruptions compared to the divisions south of the border, other than some extended quarantines and a recent inconclusive test that caused Edmonton Oiler winger Jesse Puljujärvi to miss a single game. These teams have all found some positive and negative takeaways from the first third of their schedule.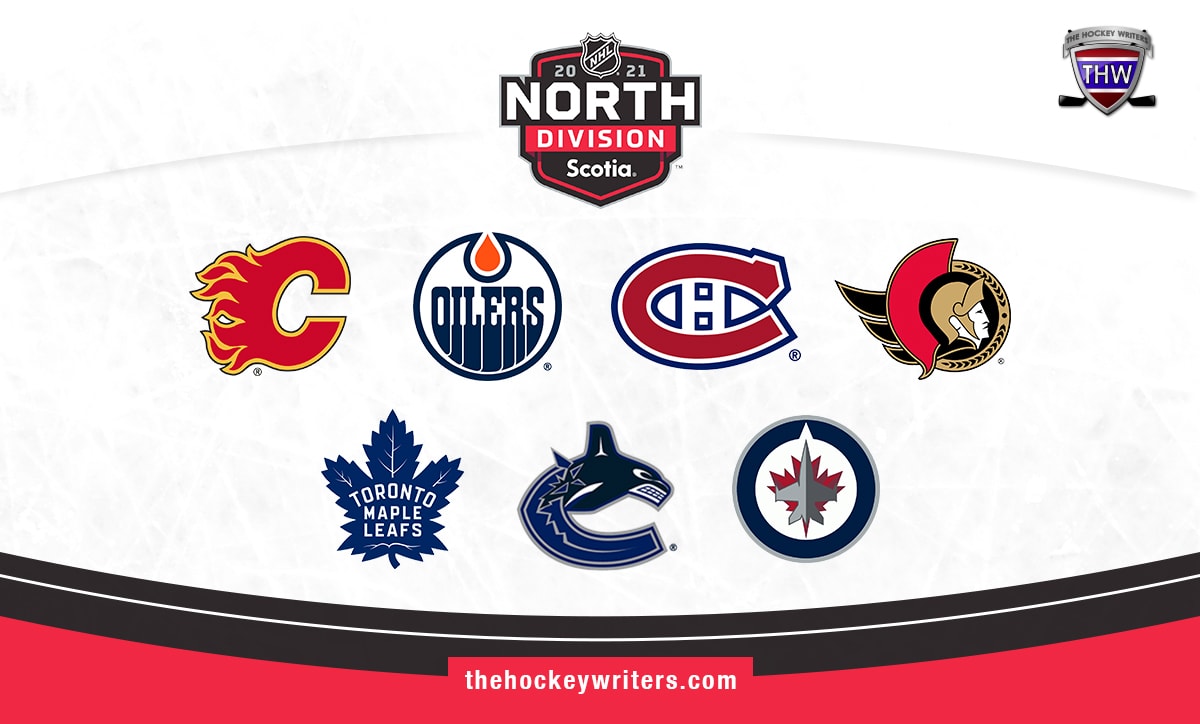 This Friday evening, the three eastern teams have the evening off, while the four from the west play the first of back-to-back series against familiar rivals. The four teams in question, the Vancouver Canucks, Oilers, Calgary Flames, and Winnipeg Jets, are bunched up in the middle of the North Division standings, and so, with each game worth four standings points (two for your own team and preventing a rival from getting two themselves) a run of luck by any of the clubs could change the current playoff picture.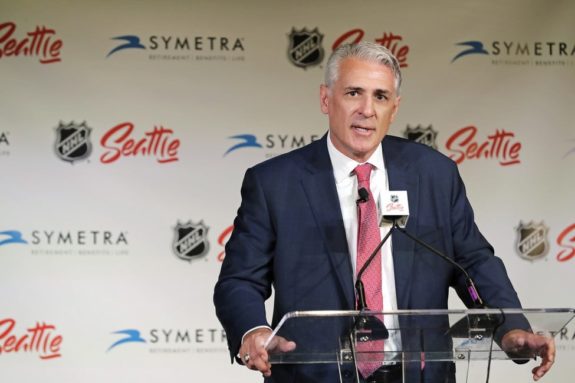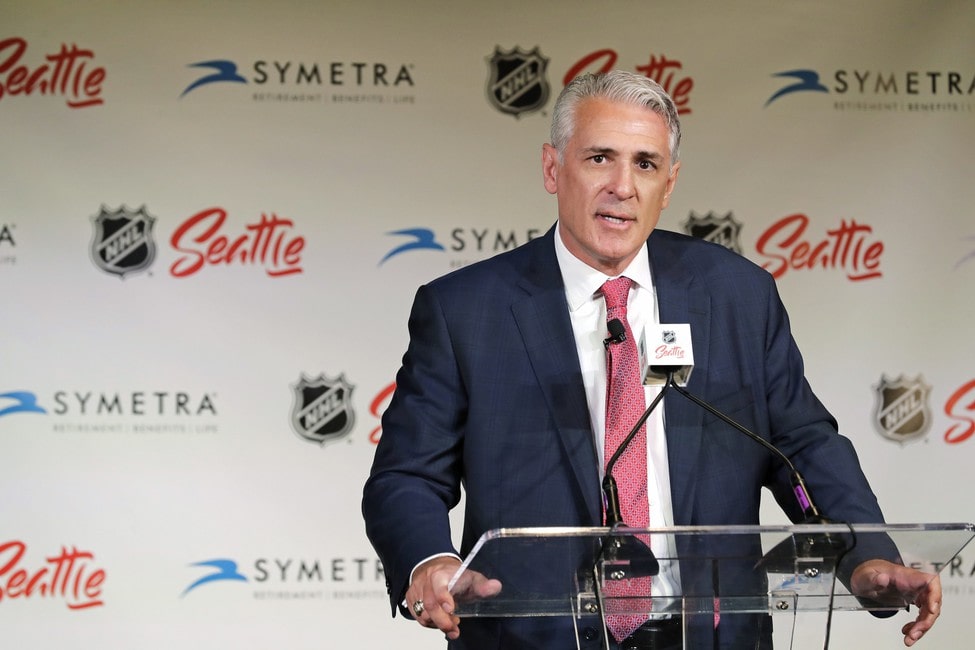 Seattle Kraken fans will note that three of these teams will be their own future divisional rivals. What that means for general manager Ron Francis is that some additional strategy comes into play when he considers the upcoming Expansion Draft. It could be almost as important to weaken his opponents through his selection of a player off their roster as it is that the pick benefits his own. First, a quick reminder of the rules of expansion:
The 2021 Seattle Kraken Expansion Draft will feature the same rules as the Vegas Golden Knights did in 2017, with one exception: the Golden Knights are exempt from giving up a player. Each team gets two options in protecting its players. Either they can protect seven forwards, three defensemen, and a goaltender or eight skaters and a goaltender. A no-movement clause (NMC) means a team must protect the player. The Kraken must select a minimum of 14 forwards, nine defensemen, and three goaltenders.
The Battle of Alberta Heats Up
Edmonton and Calgary will meet for their second of ten matchups on Friday the 19th (7 pm MT). The Flames took the first matchup, a spirited affair, with a 6-4 score in their favour. Though things looked bleak for the Oilers at that point in the season, they strung together three strong wins to close out their four-game road trip with a winning record.
If the goaltending duo of Mike Smith and Mikko Koskinen can keep the goals against below four, Edmonton's superior offensive firepower should win them the day.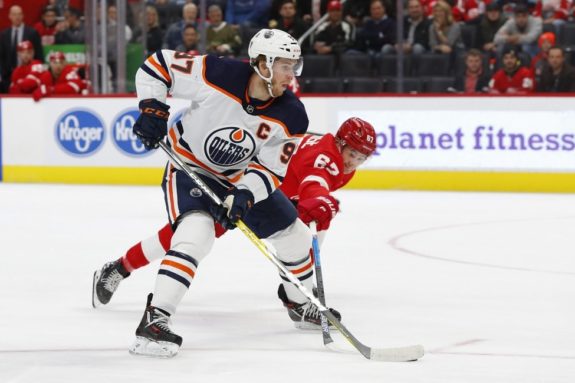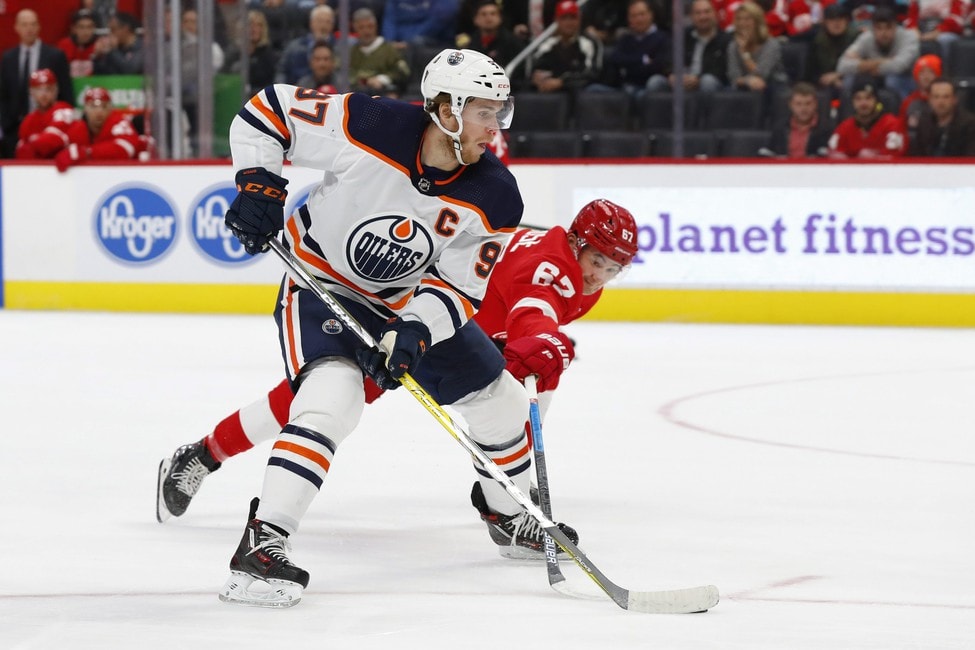 But who should Kraken fans be watching for as the game occurs?
The Oilers have a strong top six, a decent defensive core, and well… goalies. I made some predictions regarding Edmonton and the Expansion Draft back in November. Just as Jesse Puljujärvi has played himself onto the protected list, others on the team have struggled and so are perhaps less likely to catch Francis' eye. Zack Kassian has only three points in thirteen games, despite starting the season on Connor McDavid's wing. Another forward who is having a decent year relative to expectations is Josh Archibald. A speedy, undersized winger, he has scored consistently in a bottom-six role over the years. This season, when given the opportunity, he's capitalized on playing with McDavid, scoring two empty-net goals that sealed victories. No available forward on the Oiler roster will be without any warts, but Archibald's upside and relative cost could be the difference.
On defence, Edmonton looked to be in a pickle a year ago as they looked forward to the expansion. Good veterans, surprising rookies and promising prospects meant the Oilers would need to protect eight skaters rather than 10 (seven forwards and three defensemen) or risk losing the sort of player they'd hate to face several times a year to a team in their own division. Things have changed somewhat. Oscar Klefbom's future is in doubt, and Adam Larsson can't find his form. Tyson Barrie, though finding success on an elite powerplay unit, will be an unrestricted free agent (UFA) and will return to Edmonton if that is his preferred destination. He could just as easily sign with the Kraken. All of this means that talented youngsters Ethan Bear and Caleb Jones do not need to be exposed.
William Lagesson, on the other hand, will be difficult to protect. Through eight appearances, the 24-year-old Swede has two assists and is plus-three. He hasn't shrunk when facing tough matchups and rarely is the noticeable weak link on goals against. Oilers' general manager Ken Holland surely wants to protect him, but without trading another piece away, there is no clear path to do so. The Kraken will either have the opportunity to select Lagesson, or they can accept a draft pick in return for taking someone else.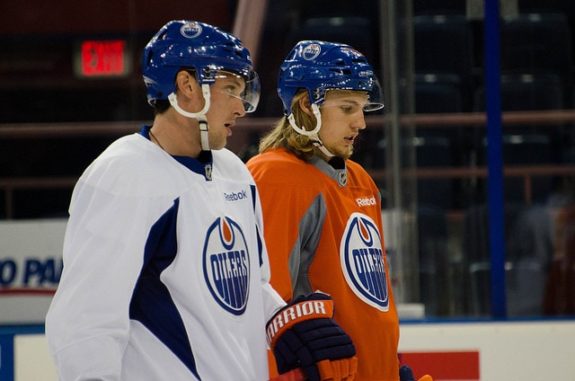 Lastly, from an Edmonton point of view, former first overall pick Ryan Nugent-Hopkins has yet to sign an extension with the club. With his UFA years looming, the longtime Oiler may look to maximize his career earnings, even if that means leaving the only NHL team he has ever known. The Kraken will have as good a shot as any at the Burnaby, B.C. native and may be able to overpay somewhat without handcuffing themselves in the process. Edmonton's third-best centre would be the top two on many teams and has played the number one role in the past (prior to No.97's arrival in 2015). He might not be a superstar, but he's a very good player, and if he chooses to leave Edmonton, Seattle should have a decent shot at him.
Flames' Window is Closing
The other team in the Battle of Alberta hasn't sunk as low as their northern neighbours, but Calgary fans are almost as frustrated by their team's lack of success. Year after year of competent rosters with strong goaltending and elite defence has found virtually zero playoff success. The players the Flames are likely to protect have underachieved in the postseason as a whole, and there have certainly been calls for a rebuild or retooling.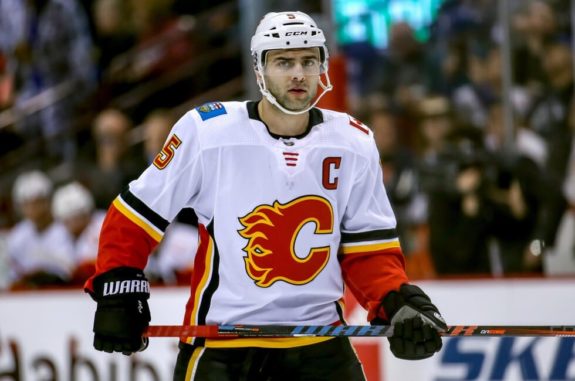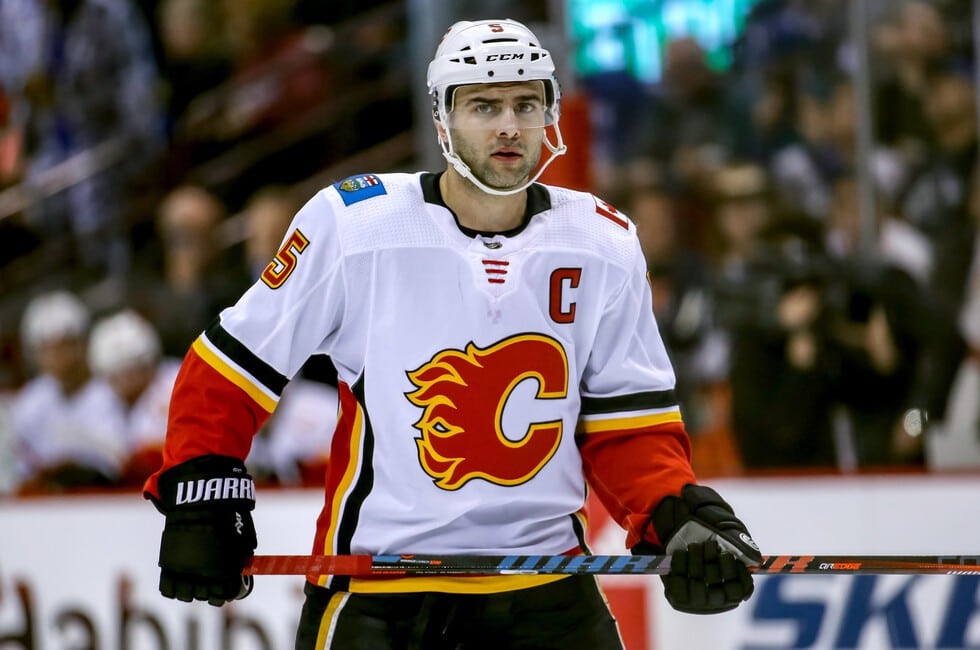 The Kraken could be surprised by the names left available at the draft. A year ago, it seemed obvious who Calgary might protect, but that picture has muddied between then and now. Offseason signings have complicated the picture on defence, and the Flames will be forced to choose a talented rearguard to expose or protect only four forwards.
Chris Tanev's arrival as a free agent just might mean Mark Giordano wears a Kraken jersey in 2021-22. The 37-year-old is not the same player who won a Norris trophy in 2018-19, but he can still shoot the puck and continues to play top-four minutes for Calgary. Should Calgary expose him, there will be few comparable players available on the 29 other rosters. Only his age is worrisome, but with a single year left on his current deal, Seattle can reassess their relationship with him after year one if they so desire.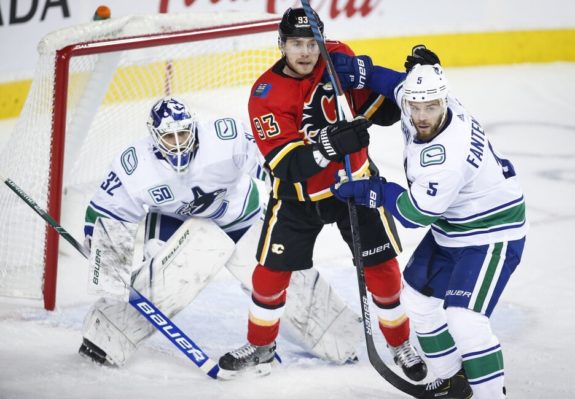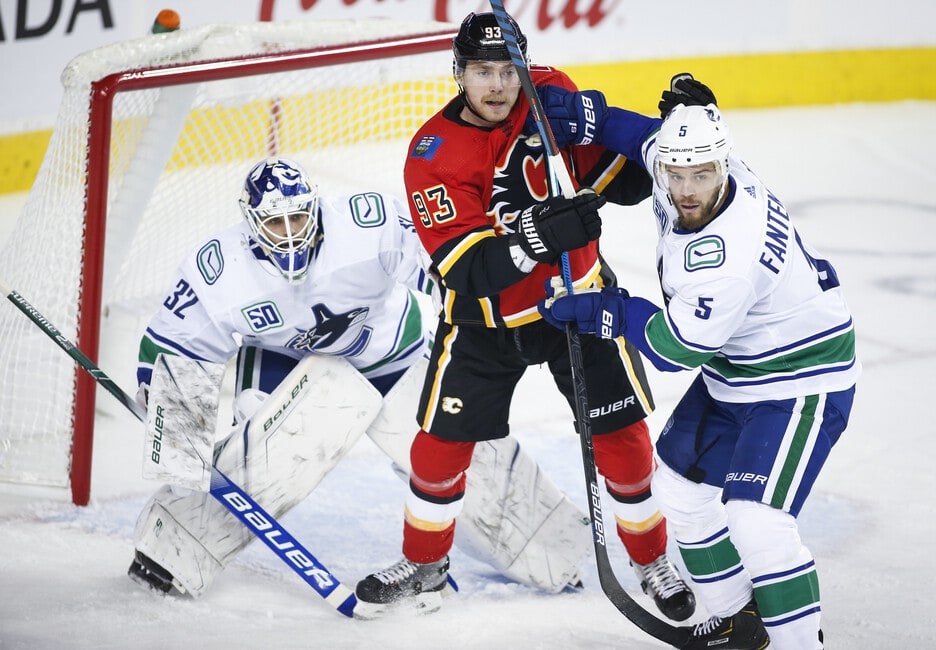 At forward, Sam Bennett will be unprotected if he remains a Flame at the end of the year. Current rumours suggest he wants out of Calgary. The question will be if general manager Brad Treliving is able to find a suitable return before the trade deadline, or if he simply decides that Bennett is a sunk cost that the team can afford to surrender to the Kraken if it means protecting players with more of a future in Calgary.
In net, Dave Rittich was almost certainly going to make Calgary's list last March. Today, the former all-star plays backup to Jacob Markstrom and, even if the Flames wanted to protect the younger Rittich, the no movement clause included in Markstrom's six year deal has made the decision for them. Rittich is a passable goaltender, who has shown flashes of something more over the years, but he is unlikely to be amongst the top three goaltenders available to the Kraken, and they'll likely select a skater instead.
Canucks Have Struggled Early On in 2021
Despite winning their first game of the season, and looking competitive over the first few, the Canucks are not the team that managed a great playoff run in 2019-20. Their goaltending and defence, the two facets of a team always so dependent on one another, have taken a large step backwards, and while the budding offensive stars have been producing, they've been unable to outscore their issues on a consistent basis. Vancouver looked to be a team getting the short straw in the new Scotiabank North Division, with zero away games occurring in their own time zone, and without an improvement in their defensive statistics, they could see the playoff race get away from them.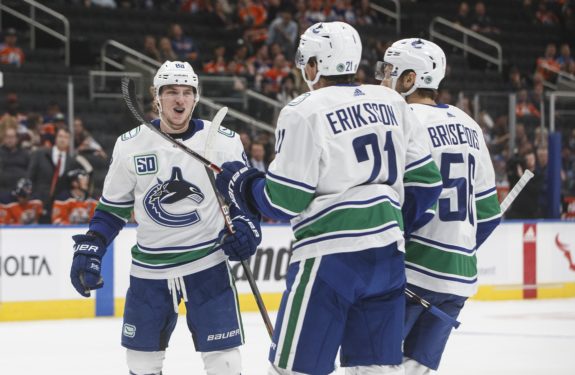 Back in November, Matthew Zator of The Hockey Writers made some predictions on who might be left available to Seattle. Like the other Pacific Division teams, there will be unprotected players that should be avoided, like Loui Eriksson, whose combination of a large-cap hit and dismal production make them unlikely to help a brand new franchise in any concrete way other than being a veteran voice in the room. The Kraken can find those voices on other teams, in players who have more left to give, and so they'll likely look to younger players like centre Tyler Motte.
The 25-year-old Motte would be a depth player for Seattle. His offensive stats don't jump off the page at you, but he has already scored five times in this young season. That would translate to over 20 goals in a full 82 game slate, easily a career-high. More likely, he is a 10-15 goal scorer for the Kraken, but with his age, it's very possible he could set career highs over each of the coming two seasons. Under contract until the end of 2022, the Kraken can take a long look at him without fear of overcommitting.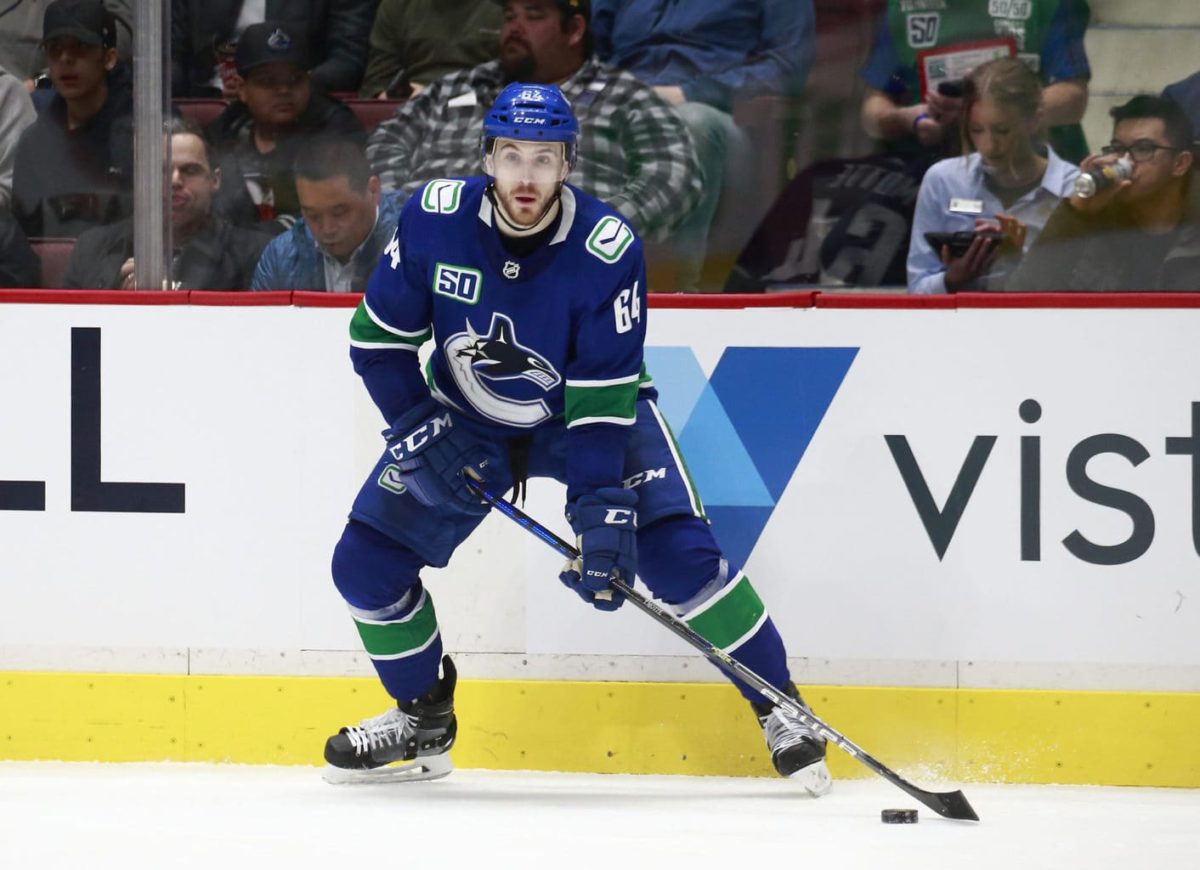 With only Tyler Myers and Nate Schmidt signed past the end of this season, Vancouver is unlikely to lose an asset on defence. Perhaps Francis' advanced stats department will see something in a player like Jalen Chatfield that suggests he'll develop into something more than he is today, but with no points in nine appearances and sitting at a minus-seven, he looks more like the sort of bubble player that can't crack a competitive NHL lineup. The Kraken will be looking more at a goalie than a defenseman anyways.
Brayden Holtby has seemed like the clear choice off Vancouver's roster ever since the Canucks signed him. The longtime starter for the Capitals signed a two-year deal with Vancouver, giving them a goaltender to expose as well as a legitimate starting option for the current season. Both Holtby and fellow netminder Thatcher Demko have struggled in 2020-21, sitting below 0.900 in save percentage and allowing in the ballpark of 3.5 goals against per game.
The fact that both goaltenders are struggling suggests it's more of a team problem than an individual one, and Holtby could still be the Kraken's choice if they believe they can help him out defensively.
Jets Are Surprisingly Good
The Jets have an abundance of talent at forward, and the rumours of their demise after losing players like Jacob Trouba and Dustin Byfuglien look to have been greatly exaggerated. Their goaltending is top-notch and they have enviable scoring depth, despite the recent departure of Patrick Laine. The team this season is still light years better than any version of it that played in Atlanta, but that being said, they're in a dog fight for a playoff spot. Only three points separate second and sixth place, and a decent Canadian club will miss the playoffs this season.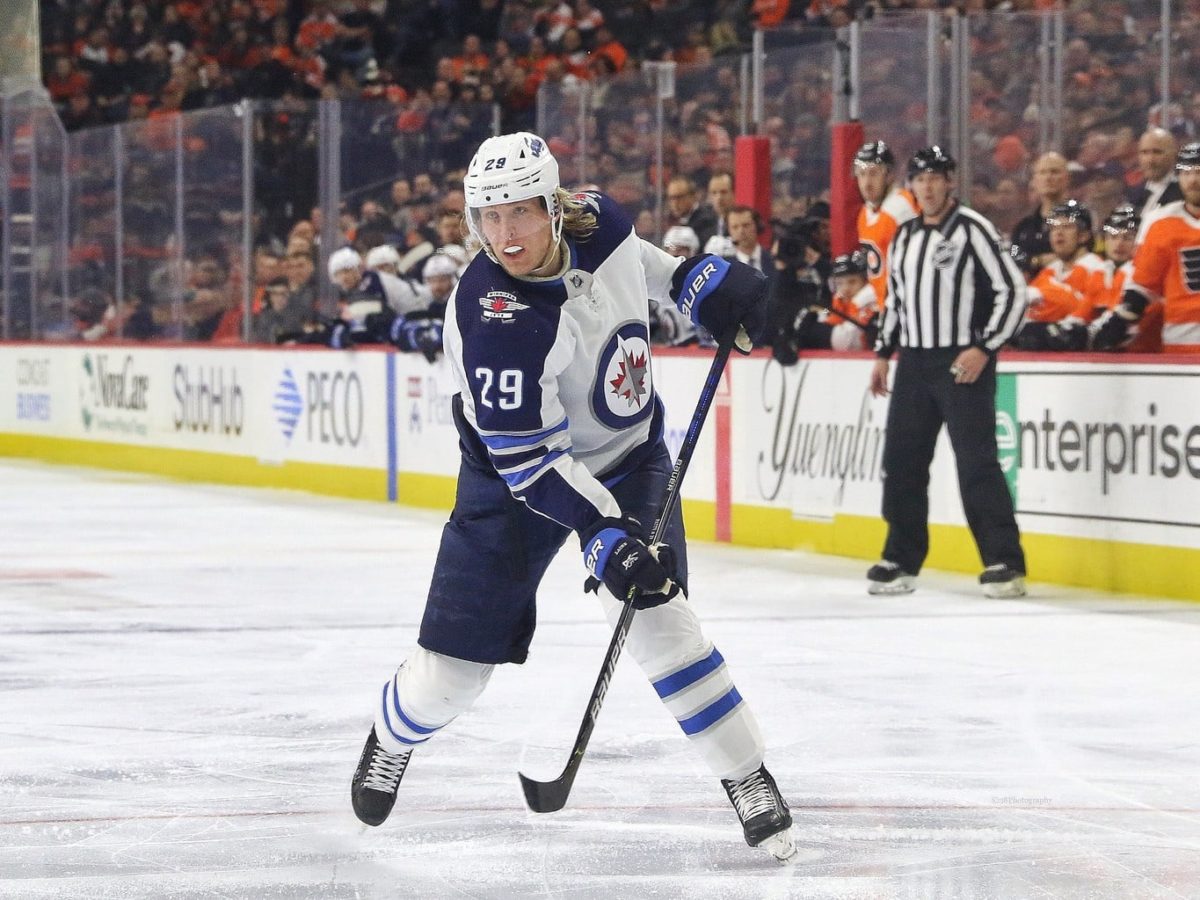 Like so many NHL teams, the Jets have structured many of their existing contracts to end this season. As an Expansion Draft strategy, one can see the appeal of being able to let a player go to free agency, thus avoiding their loss to the Kraken, and then simply re-signing them in July. There is a significant risk, especially for northern franchises like Winnipeg and Edmonton, that the players might choose to join a new team. That's the chance the Jets are taking with Adam Lowry, who would otherwise be an intriguing option for Seattle, given his size and skill.
Amongst restricted free agents and those signed past 2020-21, a Winnipeg defensive player for Kraken fans to watch could be Nathan Beaulieu. At 28 years old and signed for an additional year following the current one, he's the sort of defender that might not turn heads but plays well in his own zone and can perhaps cover for a more offensive-minded partner. Beaulieu has been a plus player the past two seasons, including a span of 30 games in Buffalo. Those familiar with the Sabres' fortunes know the difficult task it has been staying on the positive side of that team the past few years. The Strathroy, Ontario-born Beaulieu is good for 15-17 solid minutes per night, hits and blocks shots, and would be a solid middle pairing defenseman for Seattle.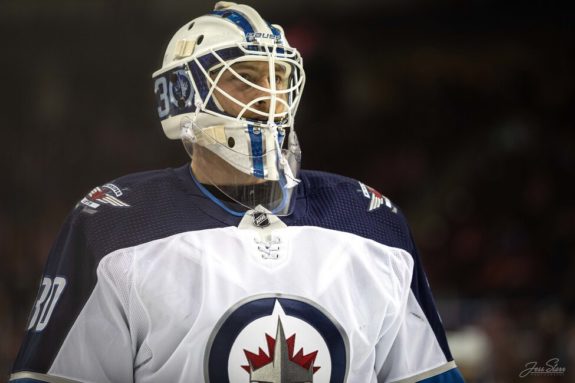 In net, the large and at times impressive Laurent Brossoit is worth watching should he start the game on Friday. Though another UFA, the Jets could sign him to an extension before the season ends, or Seattle will have the option of approaching him in the summer. A good junior goalie, Brossoit is turning 28 in March and has had mixed NHL results. He is either an average to below-average goalie (0.883 GAA in 2017-18, 0.895 GAA in 2019-20), who by virtue of his size and equipment has found success in short bursts, or he is an excellent netminder (0.928 GAA in 2016-17, 0.925 GAA in 2018-19) just waiting for a starting opportunity. The eye test during his early years suggested he didn't have the tools to put it all together, but if he does so, it will happen in the next year or two.
As always, Seattle fans will be looking at the middle and back end of the lineups on game night for hidden gems or veterans with some gas left in the tank. Francis, along with his recently hired assistant GM and support staff, will be narrowing down their lists now that we are more than 25 percent through this shortened season. The arena is on track, the Expansion Draft is booked, and the first puck drop isn't all that far away for Seattle.
---
---
Canadian, Hockey Fan since birth, Husband, Father, and follower of all things Oilers and Kraken.