After the Toronto Maple Leafs' 2-1 overtime victory over the Calgary Flames on Wednesday night, Maple Leafs' head coach Sheldon Keefe spoke about Nylander's game and suggested why the 24-year-old Swedish forward seems to be misunderstood by Maple Leafs fans.
Keefe noted, "In the last couple of games, he has had real good legs. He has been skating well with the puck. I said the other night that it feels like he was ready to break out. That's good."
Related: Toronto Maple Leafs: Matthews & Marner Are Going to Miss Simmonds
Keefe then asked the rhetorical question: "Why is he misunderstood? Willy has to own some of that. He has got to find more consistency in his game. He and I have talked a lot about those kinds of things. He has got to be engaged and good without the puck."
Then Keefe pulled it all together when he finished his thought: "Part of it is perhaps being misunderstood. Part of it is that he still has to grow as a player."
Is Keefe Engaging in Tough Love?
Assuming Nylander is trying his best, that kind of criticism from your head coach must be difficult to listen to. To hear a comment like "If you're misunderstood? That's on you!" That's tough stuff!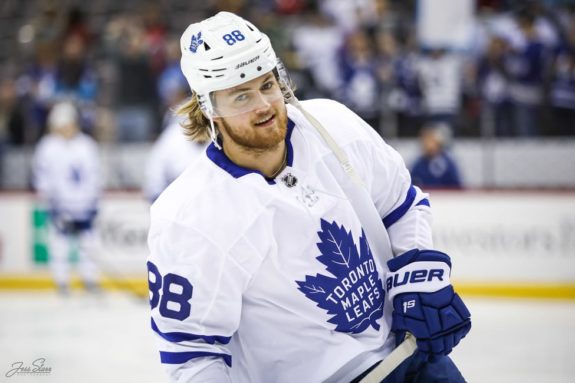 When I heard Keefe speak, what I did appreciate is that he noted that he and Nylander "have talked a lot about those kinds of things." It might be difficult if you're young to figure that dilemma out by yourself.
Certainly, it's not the first time Nylander's heard a similar comment. Nor was Saturday's benching against the Montreal Canadiens the first time he's been disciplined by being planted on the end of the team bench. During the 2019-20 regular season, when Keefe first became the head coach of the Maple Leafs, he sat Nylander for almost two periods during a win over the Detroit Red Wings.
Related: Tampa Bay Lightning's 50-Goal Scorers
Nylander responded with a series of solid games afterward. One has to wonder whether coach Keefe didn't have this similar event in mind when he called out his young forward after such a good game.
The Past Three Games Have Been Down and Up for Nylander
During his past three games, Nylander's seen the worst and the best of two worlds. As noted, during Saturday night's game against the Canadiens, he was basically banished for the last half of the third period. During Monday's game against the Calgary Flames, he didn't hit the score sheet. However, obviously, coach Keefe trusted his work enough to put Nylander on the ice to skate for more than 22 minutes when he needed some scoring.
During last night's game, Nylander basically acted like a one-man wrecking crew that busted any hope the Flames had of winning the game. During the last two minutes of regulation time, Nylander got down and dirty in the scrum in front of the crease, worked his tail off, and pushed the puck past a determined Flames' goalie David Rittich.
Finally, about a minute into overtime, Nylander broke in on Rittich's right side to score a beautiful goal over the goalie's left shoulder.
All this drama – experiencing both failure and success – in three games. If you're a Maple Leafs fan, you have to hope Nylander will respond in a similar way to being benched when Keefe first became the Maple Leafs' coach during the last part of the 2019 calendar year.
If so, Nylander certainly has the skill to push the team's success forward.
Zach Hyman Stands Up for His Friend and Teammate
In a nice article written after the game, Sportsnet's Luke Fox quoted Nylander's good friend and teammate Zach Hyman as saying he was "extremely happy" for his teammate and friend.
Related: Pennsylvania Hockey: A Long, Proud History
Hyman shared that "People get on him (Nylander) a lot." However, Hyman added, "People don't realize how much he cares and how much he wants to win. To see him be the hero tonight and get the last two goals there, it's just great."
As Fox noted in his article, Hyman had "grown alongside Nylander since their Marlies days." Hence, Hyman's an adamant defender of his teammate. On the surface, the two players couldn't be more different: Hyman is dependable to a fault and is easy to read. Nylander seems up-and-down and remains, as Keefe noted in his comments, a bit of a mystery.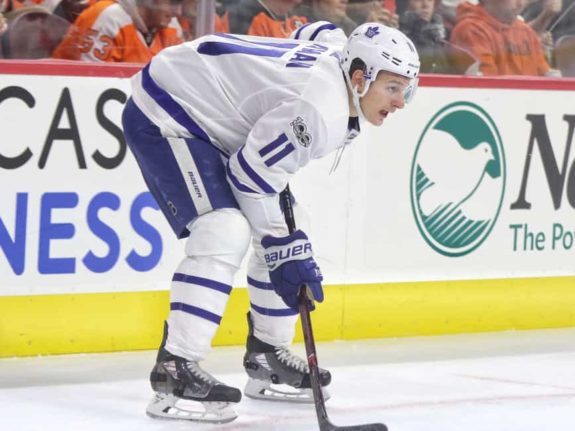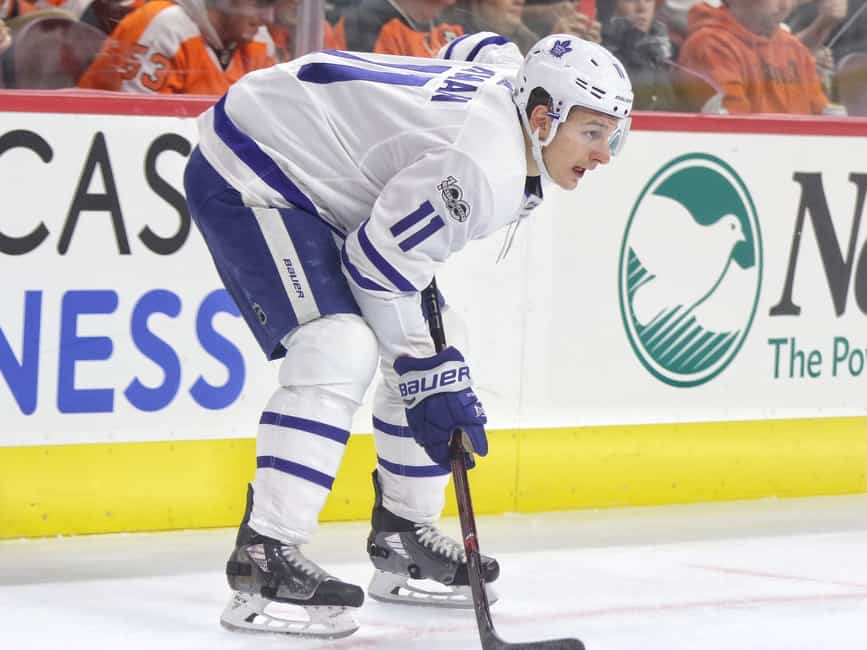 However, Hyman pointed out something very important about his young teammate. If the proof is in the pudding, "You don't do the things he does away from the rink, when people don't watch, if you don't care and you don't love the game. He works his butt off in the summertime. He's one of the strongest guys (on) our team."
The Media Interview with Keefe About Nylander
In the video below Keefe speaks about Nylander's being misunderstood; and, he notes that the young Swede still needs to find consistency in his game.
Both Hyman and Keefe Used the Word "Misunderstood"
Like Keefe, Hyman also used the term "misunderstood." He said that "sometimes he (Nylander) just gets misunderstood. And I think when he's skating and when he's putting himself in good spots, I think you see the results. I think the guys in the locker room all have his back.
"I've known him for a long time, and I can't speak higher of him."
Related: Maple Leafs' Keefe Tells Fans to Watch Out for Michael Hutchinson
I hope that there's further conversation between the Maple Leafs' organization and Nylander about putting a plan in action so that outsiders might see the kind of work he puts in as a way to hone his game.
That could be helpful both to the organization and to Nylander on a personal level. If you're only 24-years-old, it has to take a toll on you to be so regularly publicly scrutinized in a negative manner.
---
---
The Old Prof (Jim Parsons, Sr.) taught for more than 40 years in the Faculty of Education at the University of Alberta. He's a Canadian boy, who has two degrees from the University of Kentucky and a doctorate from the University of Texas. He is now retired on Vancouver Island, where he lives with his family. His hobbies include playing with his hockey cards and simply being a sports fan – hockey, the Toronto Raptors, and CFL football (thinks Ricky Ray personifies how a professional athlete should act).
If you wonder why he doesn't use his real name, it's because his son – who's also Jim Parsons – wrote for The Hockey Writers first and asked Jim Sr. to use another name so readers wouldn't confuse their work.
Because Jim Sr. had worked in China, he adopted the Mandarin word for teacher (老師). The first character lǎo (老) means "old," and the second character shī (師) means "teacher." The literal translation of lǎoshī is "old teacher." That became his pen name. Today, other than writing for The Hockey Writers, he teaches graduate students research design at several Canadian universities.
He looks forward to sharing his insights about the Toronto Maple Leafs and about how sports engages life more fully. His Twitter address is https://twitter.com/TheOldProf