There was a lot of confusion when Toronto Maple Leafs head coach Sheldon Keefe slotted Joe Thornton on the top line with Auston Matthews and Mitch Marner. Many wondered if, at all, that line was going to succeed or be split apart after the first few games. No one expected to see a 41-year-old on the wing with two young superstars.
Well leave it to Keefe to never second guess himself and put together the most lethal line on the Maple Leafs and one that has been absolutely dominating the North Division. That decision is definitely one that is paying off early on for his team.
Despite his age, Thornton has done nothing but surpass expectations. While Matthews and Marner started to click together last season, their game has been taken to new heights now that Thornton has been injected onto the other wing. The veteran's impact has grown to the point where he compliments them perfectly in terms of on ice production and the way they handle themselves professionally.
The Leader They Needed
There seemed to be mixed feelings when Joe Thornton signed with the Maple Leafs in the offseason. On one hand, yes, Thornton may be past his prime and may not put up the points like he used. On the other, he was brought in to provide a strong veteran presence on a team that maybe hasn't found the right combinations of veterans. Early on, the Maple Leafs are starting to see the benefits from his signing.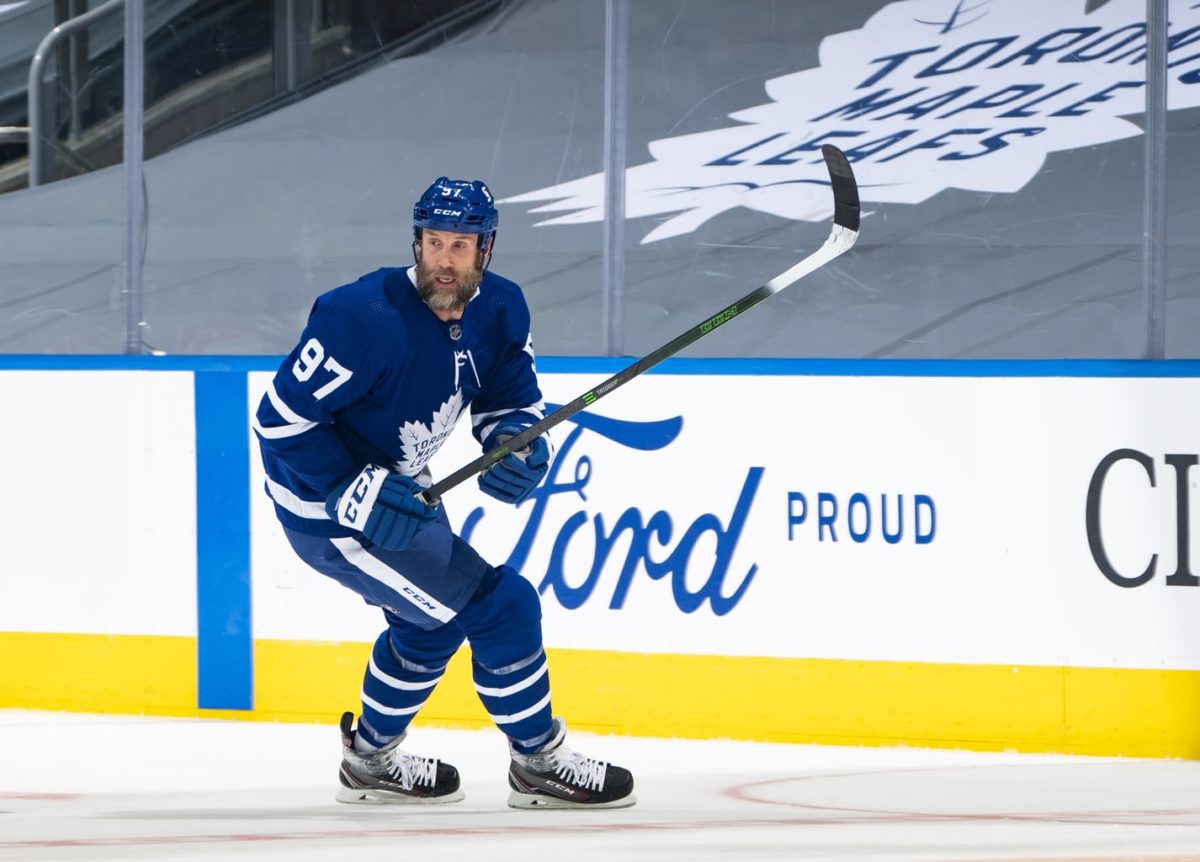 In the past the team signed names like Ron Hainsey, Patrick Marleau and Jason Spezza since this young core started to take shape. While those players may have had an impact on the young team's development, bringing the players they added in the offseason, including Thornton seem to have motivated everyone even more. In particular with Matthews and Marner as they're the ones benefiting the most from playing alongside him. Before the season, both Marner and Matthews showed their excitement of playing with him.
While Thornton is making an impact on the ice and clicking perfectly with them (we'll get to that momentarily), his impact goes beyond what's happening on the ice. His presence alone gives the team much needed motivation when he's present.
"His presence is going to have a trickle-down effect throughout the lineup," Keefe said about Thornton according to David Alter of The Hockey News. "Just his voice and his energy, all those things we haven't had around, it's good to have those back as well."
It's astonishing that one person could have such a profound impact on the way the team composes itself. They've been trying to find that player for so long. Fortunately for them it came in the form of Thornton. He saw something in the Maple Leafs that led him to sign with them. He's a big believer that they could reach the ultimate goal of winning the Stanley Cup. The mutual belief seems to resonate with this team and finally have someone who has faith in them.
It seems that the Maple Leafs have the perfect mix of veterans where the younger players can look up to someone when things don't start to go their way. Having Thornton in the fold to be that voice of reason and guidance is definitely a major positive going forward for this season, and possibly another year or two if he decides to stay.
Thornton Proving He Can Keep Up
While Thornton is getting up there in age, he's proving that age is just a number as he can still play in a league where it's become one that revolves around speed and skill.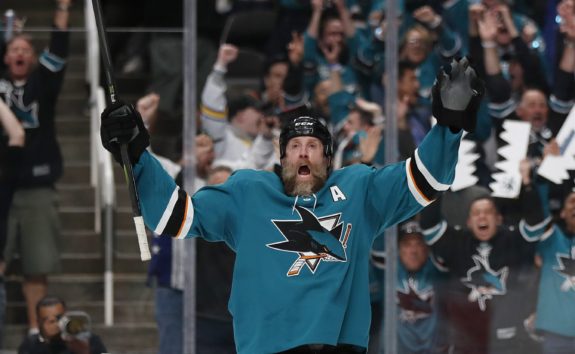 Before signing his contract with the Maple Leafs, Thornton went overseas to play for HC Davos while the NHL was still figuring things out on the current 2020/21 season. Playing for one of the Swiss leagues top teams, he was able to be just under a point per game pace with 11 points in 12 games. While it's not the NHL, the Swiss league is still a very competitive one and he proved that he was very capable of keeping up with everyone else, showing that he still has quite a bit of hockey left to play. 
Thornton started the season off with two points in his first five games. While the average production was probably to be expected, the line was still doing a great job at gaining a lot of time in the offensive zone. Just as things started to look great for them, Thornton endured a rib injury that forced him to miss about a month of game action. When he returned he burst out offensively with two goals and five assists in four games since his return. This includes a three-point night against the Ottawa Senators, where Thornton, Matthews and Marner combined for 11 points in a 7-3 win.
While his days of being a major point producer are behind him, Thornton is showing early on that he's still capable of providing secondary scoring when the team needs it. Despite missing game time, he is still on pace to register 30 assists and 45 points this season. This would surpass his 24 assists and 31 points last season with the San Jose Sharks. That is still a pretty good rate and what is to be expected point wise.
While many expected Thornton to be the third line centre, he proved that he is still capable of playing with two of the Maple Leafs' best players. This player usage chart from Left Wing Lock supports that.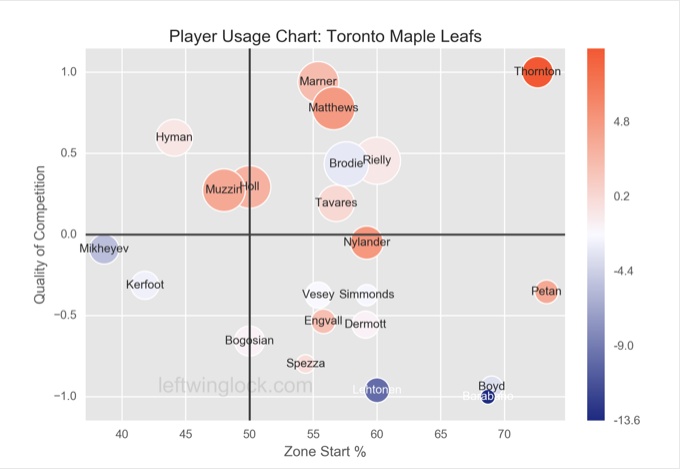 A high number of Thornton's zone starts begins in the offensive zone. While Matthews and Marner may see more ice time than him, Thornton is still making an impact outshooting the opposition while facing strong quality opponents. This is good evidence that suggests that he is able to still be a top-six forward that can have a positive impact on the team's success.
Top Line Has Been Dominant All Season
While many were surprised to see Thornton on the top line, what was even more surprising was the fact that Matthews and Marner were able to develop instant chemistry from the onset of camp. Keefe applauded how he compliments both players as they're able to go above and beyond with their game.
Thornton has spent 80.5% of the time with Matthews and Marner at even strength. Clearly, when they're playing together, it's the perfect balance you want to see in a top line and the players themselves spend most of their time in the offensive zone. They have a Corsi For percentage of 64.2 and they haven't been on for a goal against.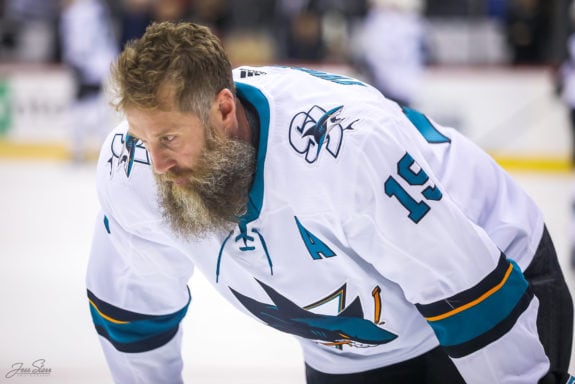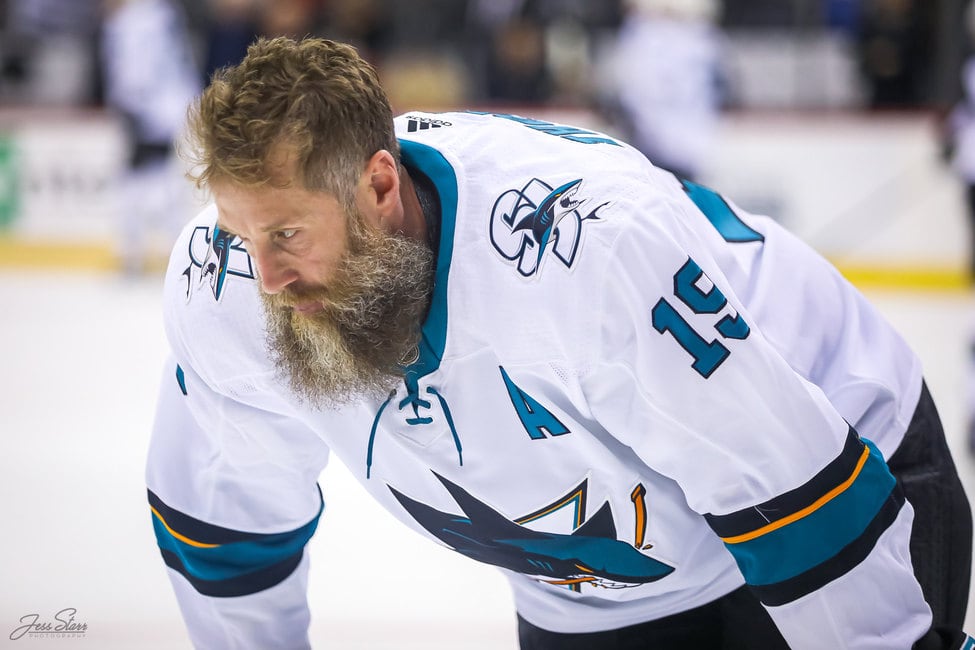 According to Left Wing Lock, the Thornton-Matthews-Marner line is tied for the best goals for percentage (GF%) at five-on-five (minimum of 70 shot attempts for) of 87.5. On top of that, they also have the second best shot attempts percentage (SAT%) of 63.8. Even with the limited games played, those are still very impressive numbers for this line. They read each other so well, creating the space needed to get open and create quality-scoring chances.
It seems that no matter his age or who his line mates are, Thornton will always have a positive impact on the ice. It's great to see that he is able to match his level of play with that of Matthews and Marner. While those two are at the top of their game, Thornton is being successful in regards to being the go-to setup man, and providing a steady presence in the corners and in front of the net.
Thornton was brought in to provide a strong leadership presence for this team. However, he's grown to be a key component for the Maple Leafs on the top line. His impact and energy is what stands out every time he's on the ice and his offensive numbers are increasing. They're getting everything that they wanted with him and more.
Statistics from Left Wing Lock and Dobber Frozen Tools. Image from Left Wing Lock.
---
---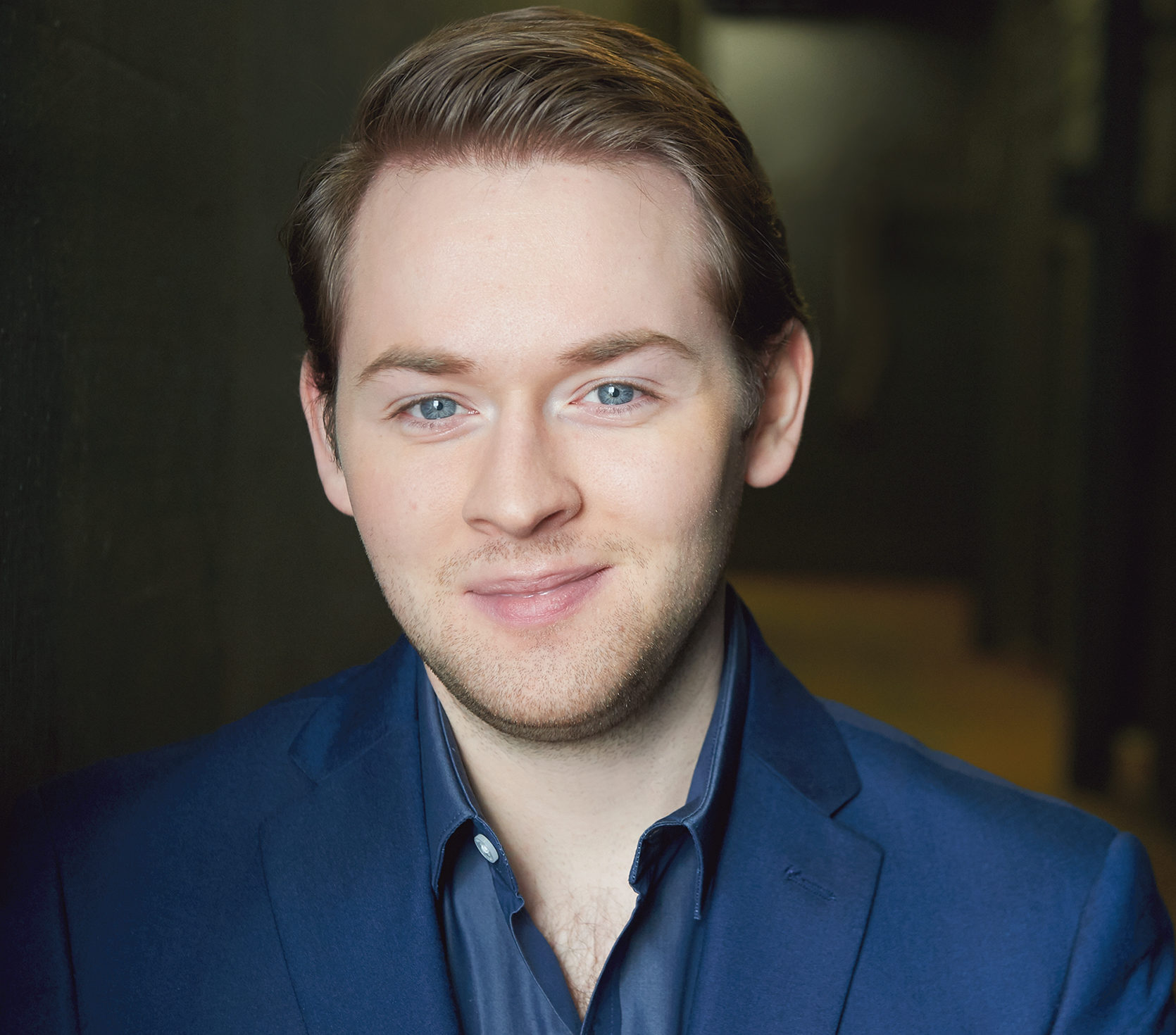 Peter is in his third year with The Hockey Writers, covering the Toronto Maple Leafs and heading the Draft and Prospects section. He has previously interned at The Hockey News and worked on Toronto Marlies broadcasts for Rogers TV. He currently is the co-host of the podcast Sticks in the 6ix and a frequent guest on Maple Leafs Lounge. Aside from hockey, he also enjoys drumming, animation and impressions/ voices.