Covid 2 NWHL 0.
For the second time in just under a calendar year, the NWHL was forced to suspend their Isobel Cup Playoffs due to safety concerns.
Back in March, the pandemic was just beginning, there was a myriad of unknowns, and it was the right call to not have Minnesota travel to Boston to play the Cup Final game. We all recall the world around us shutting down as we tried to get the spread of the virus under control last spring, something still hasn't been accomplished.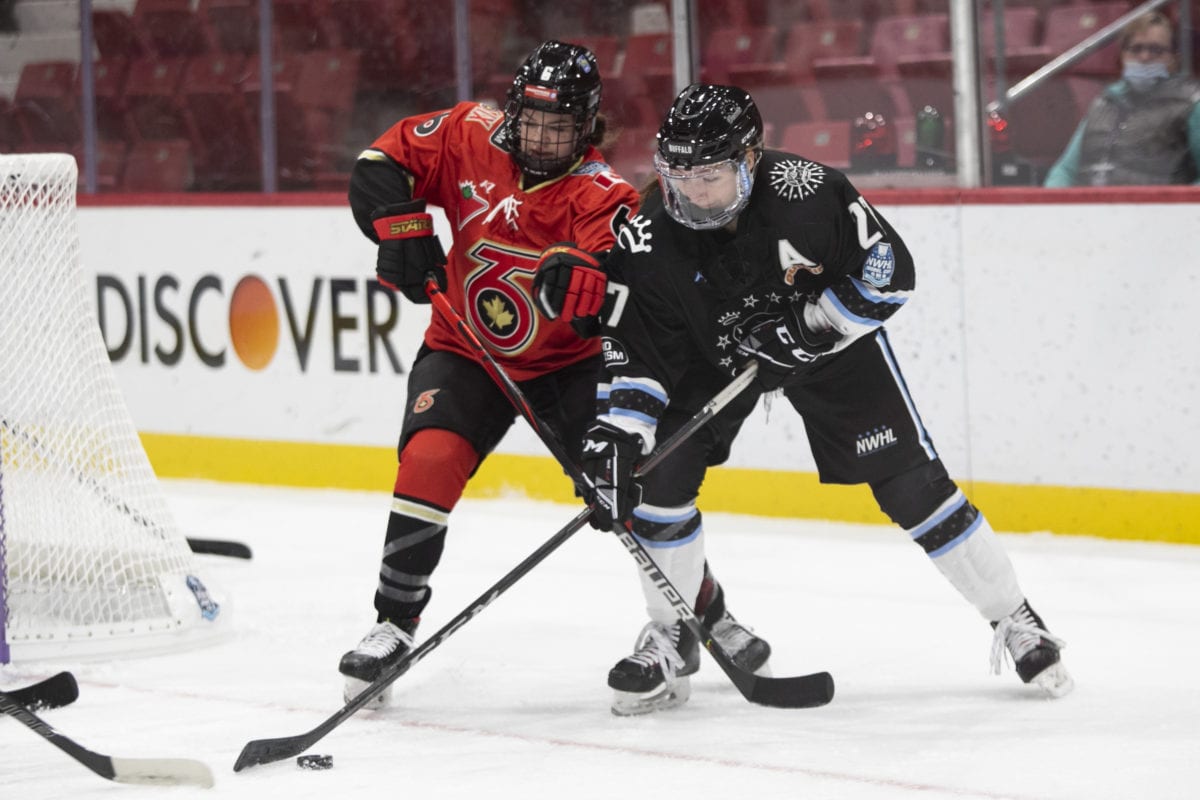 This go-round the league attempted to have some form of a bubble with all of the six teams in one location that we later find out wasn't really a bubble in Lake Placid, New York and it unraveled pretty quickly, culminating with the suspension of the remaining games on Feb. 3.
After wall-to-wall NWHL action (8 games) over four days (one-off day) the Metropolitan Riveters were the first team out of Lake Placid after (at least) one staffer and two players tested positive for the virus and they withdrew from the season on Jan. 28.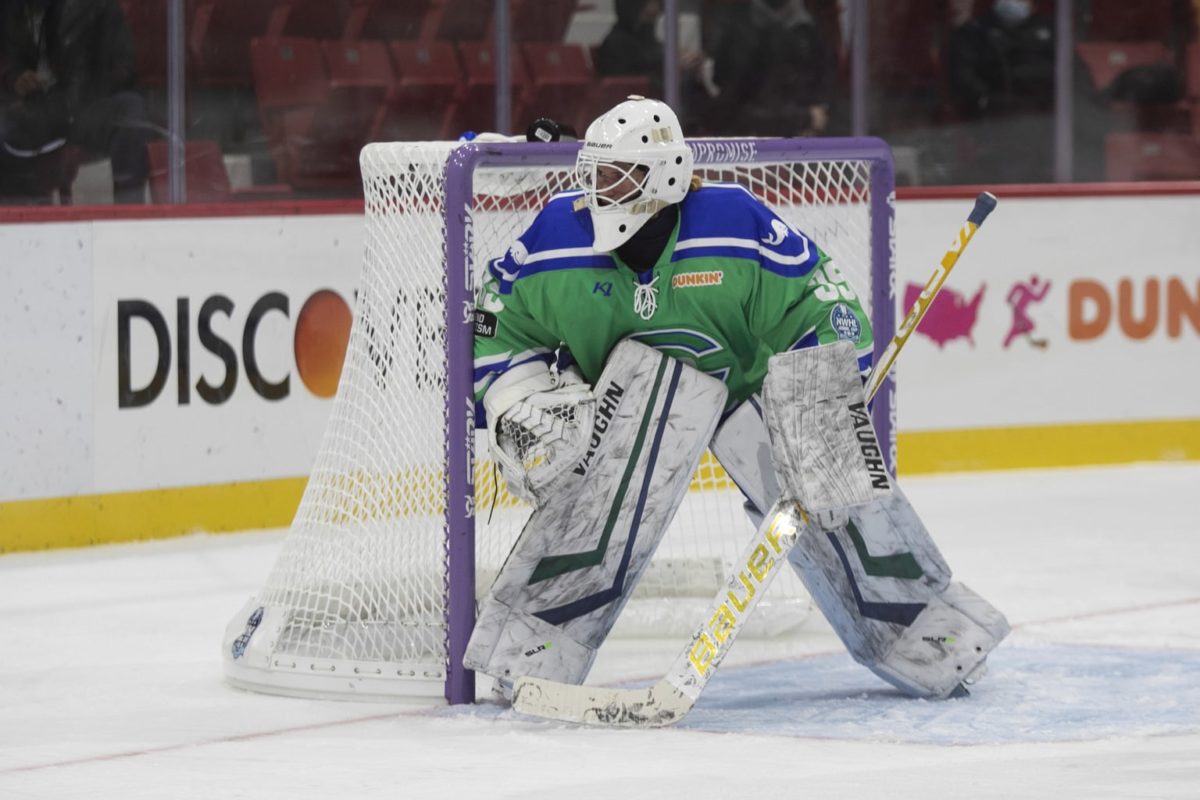 The league readjusted its schedule the best they could on the fly and after two more days of games, undisclosed issues regarding the Connecticut Whale came to the surface.
The league wanted them to play their scheduled game against the Minnesota Whitecaps and the team refused, not wanting to put the physical and mental well being of their players in jeopardy. Later that night the NWHL announced that the Whale forfeited the game and had withdrawn from the season.
Fishy Business
Something fishy went down between the league and the Whale. The team eventually released their own statement on Feb. 3 after the league announced the remainder of the season was being suspended. But things don't match up.
The NWHL said in their statement that 'due to new positive Covid tests and the resulting safety concerns for the players, staff, and community' that the season was suspended.
In Connecticut's statement, they clearly say that the team was prioritizing their players' health and safety above all else. Does that mean they feel the league wasn't? Sure sounds like it. It doesn't add up at all. It basically sounds like the team was given an ultimatum from the league – play or withdraw. The team seems to be saying that the league wasn't putting their health and/or safety first.
What happened between Feb. 1 when the league announced that the Whale forfeited and Feb. 3 when the season was scrapped altogether?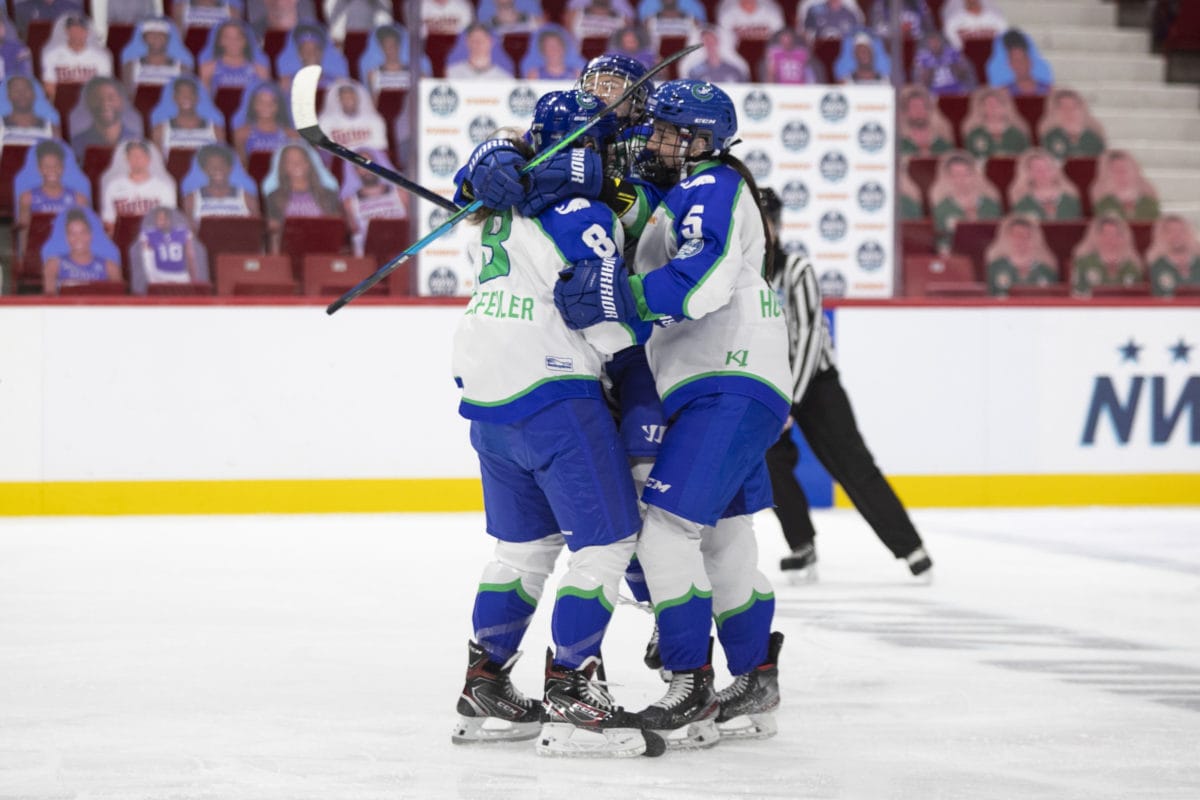 After the announcements a few players took to social media to break their silence.
"Proud of this group for ALWAYS having each other's back through it all," wrote Kayla Friesen.
"Extremely proud to be a member of this team with this staff. #StayHealthy," added Maggie LaGue.
"I am so proud to be a part of a team that prioritizes the health and well-being of its' players, staff, and opponents. Wishing all of those impacted a quick and uneventful recovery," said Hanna Beattie.
"Proud to be a part of a group that always had each other's back and put health and safety first," wrote Katelynn Russ.
GM Amy Scheer replied to all of these posts with variations of the same message, and her point is pretty evident.
"Character. Integrity. Unity. Leaders. You should be commended for being responsible and taking your health and safety – as well as the health of the other teams – seriously. I may be the proudest Pod member."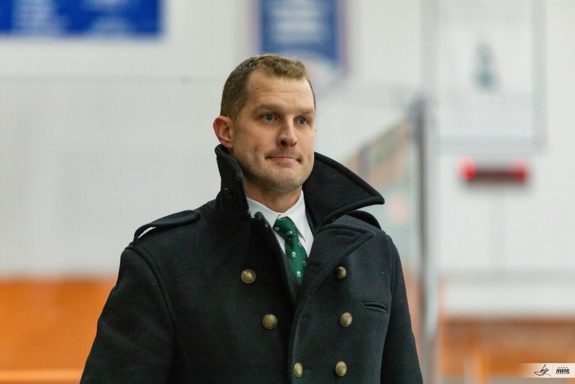 So how did this all happen? Where did it all go wrong? What aren't they telling us? Why were the Whitecaps at the rink, on the ice for pregame warmups for the game with the Whale and no one told them their opponents wouldn't be joining them? There are a lot of unanswered questions out there.
*Some were answered earlier today by Connecticut's head coach Colton Orr in this article by Casey Bryant of The Ice Garden.
More Questions Than Answers
A few hours after the announcement of the suspension of the season, the league had a press conference to offer some insight into what happened but may have added more questions instead of answering them.
"Safety has always been our first priority," said interim commissioner Tyler Tumminia in her opening statement. But if you read what the Whale players posted, does that match up?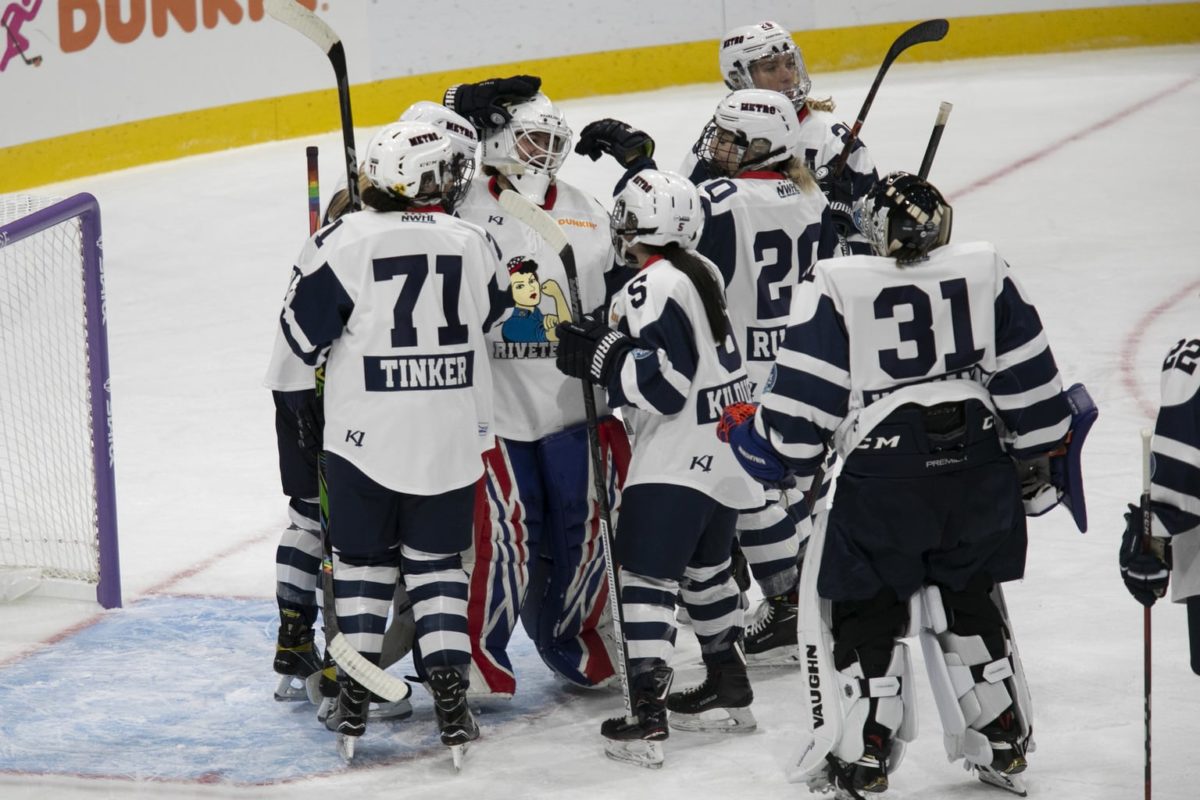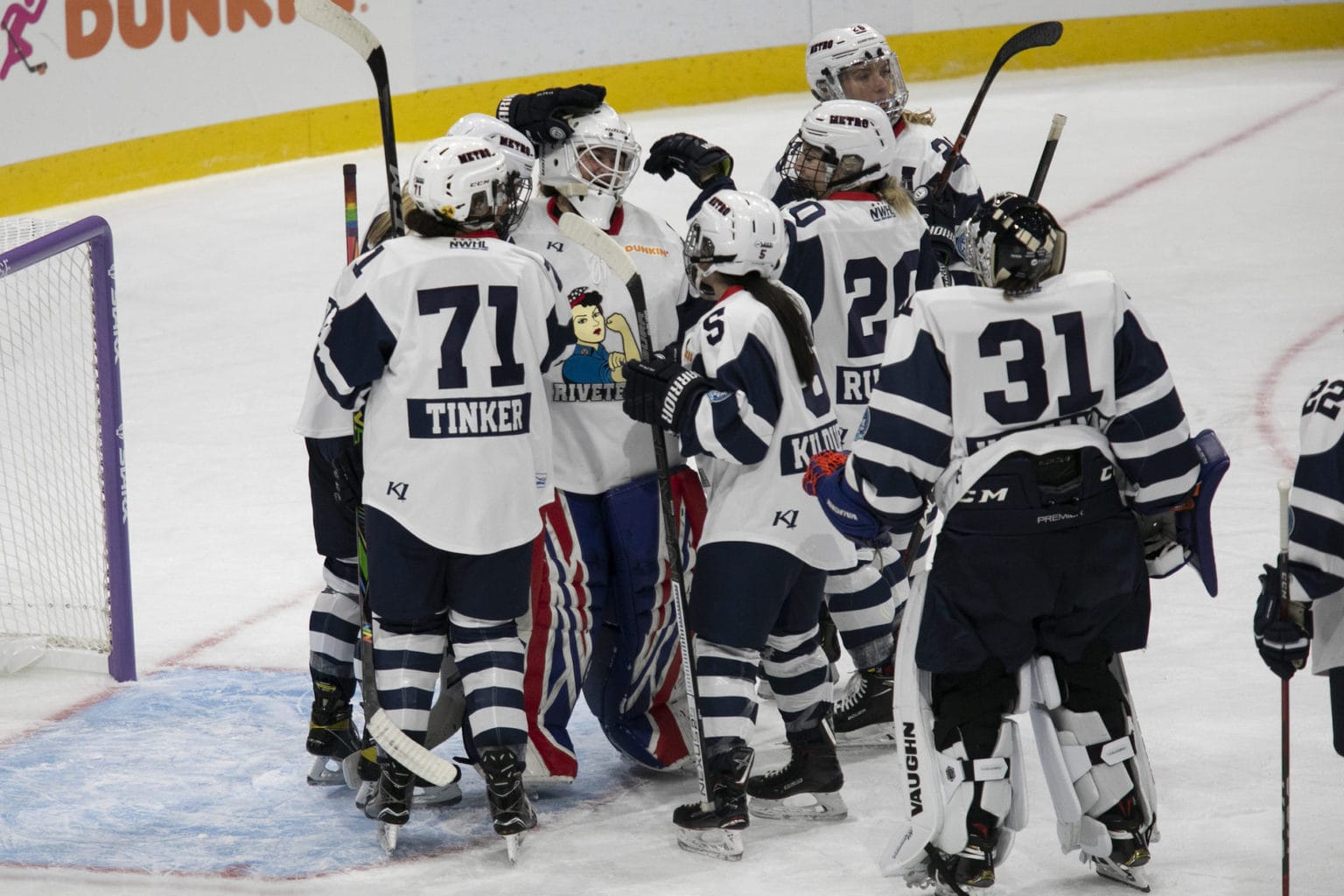 She also dropped this news regarding the Riveters: "It's been out there that it was 10, I think, that we had positive cases."
There was never any information made public about the number of cases on the Riveters, or any team, or any number of positive cases throughout the league. At any time.
During the 30-minute virtual press conference, Tumminia also shifted away from calling the setting in Lake Placid a 'bubble' instead of referring to it as a 'restrictive access environment'. That's not how they marketed it to the public, maybe it was explained to the players and staff that way, but everyone was using bubble in their vernacular, hashtags, and images.
She did admit that they would have to complete some investigations into how it happened, and why in the end, it didn't work. So to be fair, we shouldn't expect Tumminia to have all of the answers a mere hours after the final decision was made.
Part of that may be the fact that 'taxi squad' players were allowed to join teams in Lake Placid after the season had started. First of all, why didn't those players just travel with their teams initially, to be on standby? That might've been in the best interest of everyone's safety. Also, it seems that not every team knew they could bring in reinforcements. Why was that? Some of us knew players were practicing with teams that weren't under contract with those teams, but is it possible teams like Boston and Toronto didn't know that was an option?
Not a Great Success
"I actually see it as a success. I was 12 hours away from history," Tumminia replied when asked if this was a success or failure.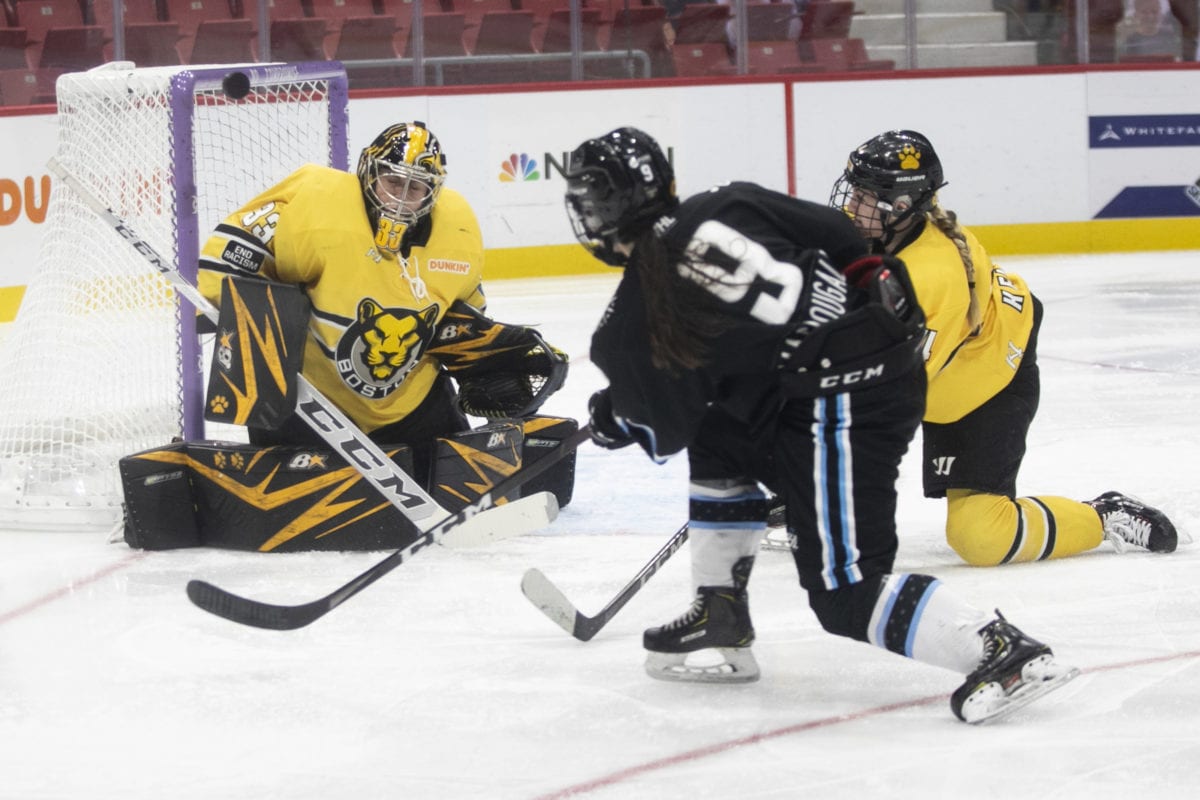 Yes, there were definitely some successes throughout the time the NWHL spent in Lake Placid – the viewership numbers were off the charts on Twitch, the league saw the arrival of some talented new players – many of whom were drafted in the 2020 Draft, and the games were fantastic drama. Tight finishes. Clutch saves and goals galore. The sponsorships seem to roll in daily, and that is a fantastic thing for the future of this league.
But overall? They didn't play the Isobel Cup Final for the second time in 11 months. People got sick, infected, and honestly at this point how do we know the repercussions of that? At least two players (that we know of) decided to opt-out after being in Lake Placid for a week or so. How is their mental health? At least three coaches have tested positive.
Some successes: yes. An overall success: no.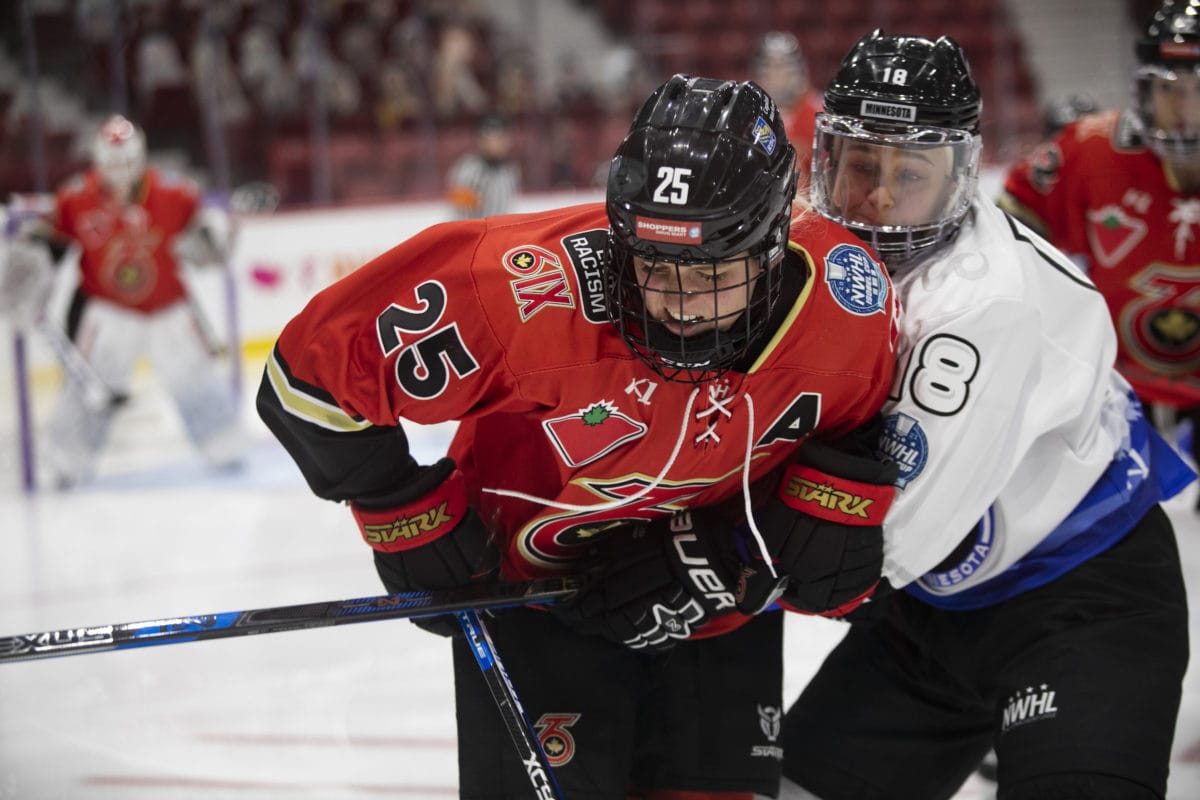 To her credit, Tumminia seems determined to have the Isobel Cup raised at some point to finish off the NWHL's sixth season. "Yes, we didn't raise the Cup. I also will say it doesn't mean we're not going to raise the Cup for season six. But at this moment today, we will not be raising the Cup on Friday. The fact that we didn't get these athletes on their deserved and due platform on NBCSN. That's the most heartbreaking part to me."
"I can assure you, we definitely will try to define an ending to season six, and not let it be a cliffhanger," added Tumminia.
Rapid Recap
Between Jan. 23 and Feb. 1, the league was able to pull off a total of 15 games. Some teams played more than others. The Riveters (2-1-0) only played three times before leaving Lake Placid.
The Whitecaps (3-1-0) and Whale (2-2-0) only played four games apiece, and never played one another. The Toronto Six (4-1-1) and Buffalo Beauts (1-4-1) played six games each and the Boston Pride (3-4-0) played a league-high seven times.
League Leaders
Pride defender Kaleigh Fratkin and Six forward Mikyla Grant-Mentis tied for the league lead with nine points each. Grant-Mentis led the league in goals (5), while Fratkin led the league in assists (9).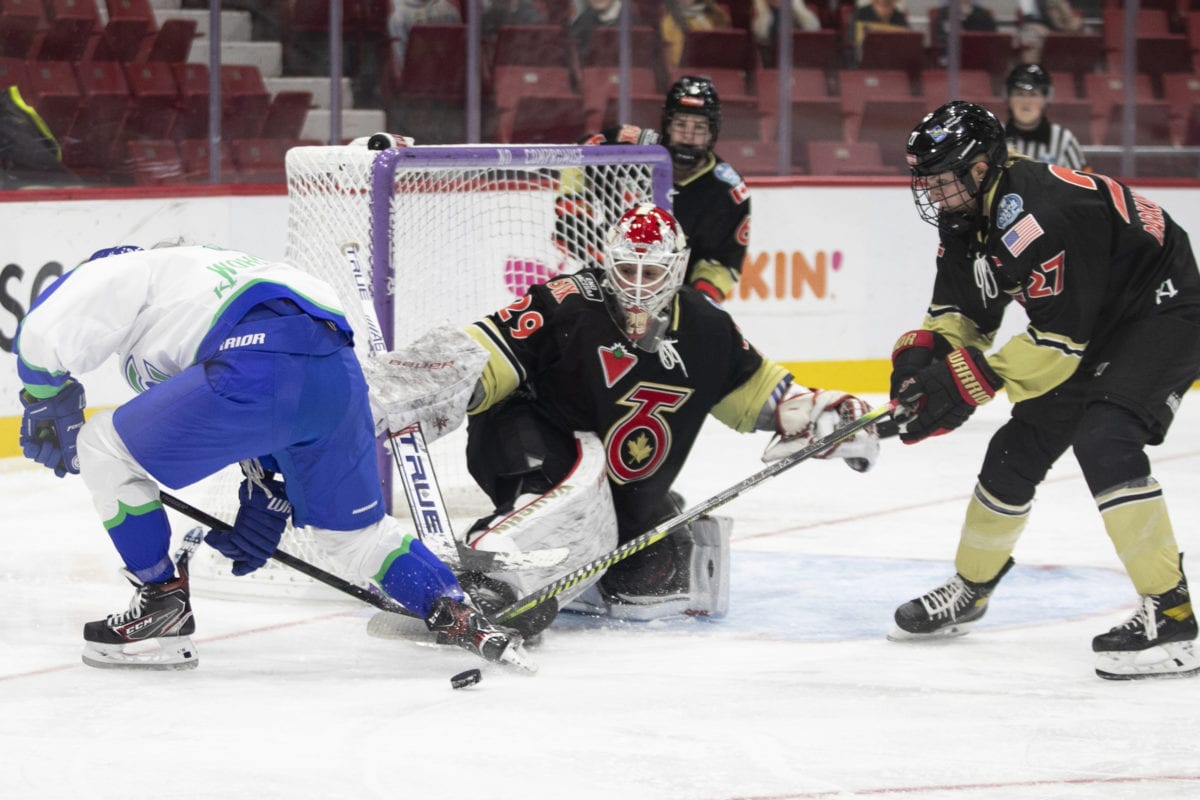 Six netminder Elaine Chuli led all goalies with four wins, and Sonjia Shelly of the Riveters led the league in GAA (0.50) and save percentage (.987). Beauts goaltender Carly Jackson played in the most games (6), faced the most shots (231), and made the most saves (210).
What's Next?
Who knows what's next at this point. We would love to see the fantastic players in this league back on the ice again, sooner rather than later. But not at the expense of their physical or mental health. Not at the expense of putting others at risk.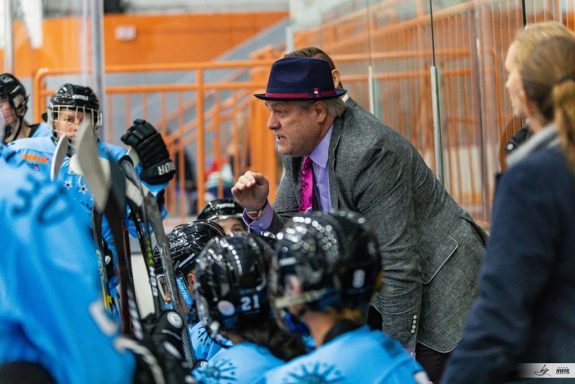 "Every opportunity builds to a better opportunity and a better result, I expect that's going to be the case in this with our experience here," said Buffalo head coach Pete Perram.
The vaccines are coming, and that should help. One of the things I always kept with me that my late father often told me was that 'everything is a learning experience.' This was a learning experience for everyone, all of us, involved. A bump in the road that hopefully doesn't turn into a boulder in the road on the path to where we want to get this game.
Dan Rice is in his 9th year of reporting for THW & has covered NJ Devils home games for 15+ years at various websites. He began his journey working for legendary broadcaster/writer Stan Fischler from 2002-04 & completed an internship at the ECHL; he also has been writing features for the NWHL (nwhl.zone) website since 2016.