Seeing as the Edmonton Oilers and Calgary Flames will be facing off in the second of a back-to-back Battle of Alberta Saturday night, game three of their season series is essentially a rubber match. Each team has won a game thus far, but the real nastiness that is often associated with these contests hasn't shown up just yet.
As such, we look for other things to talk about.
While the network didn't go into great detail, Sportsnet brought up the topic of first-round picks each club has had in the past few seasons and discussed where players are starting to make a dent on their respective teams. It was a quick comparison but it piqued my interest. Enough so, I wanted to take a closer look to see which team really has done a better job at the NHL Draft table.
The focus here was on the years between 2013 and 2017. The simple, but not terribly technical reasoning behind examining these years was because both teams have drafted in similar spots and these players are starting to come into their own, giving us a better idea as to who and what exactly each team drafted.
We focused on first round selections only, but did toss in a few notes about other picks in later rounds. Let's take a look and see if we can't find a winner…
2017: Flames Select Juuso Valimaki (No. 16), Oilers Select Kailer Yamamoto (No. 22)
When asking who won this first-round selection, you might get different answers depending on who you ask this question to. Oilers fans will tell you that Yamamoto is going to have a long career as a top-six forward who is tenacious on the forecheck and should score 20-plus goals every season for the foreseeable future. Flames fans might tell you that Valimaki is a steady defenseman who can potentially quarterback a power play and is being given more responsibility with the team as he grows into his role.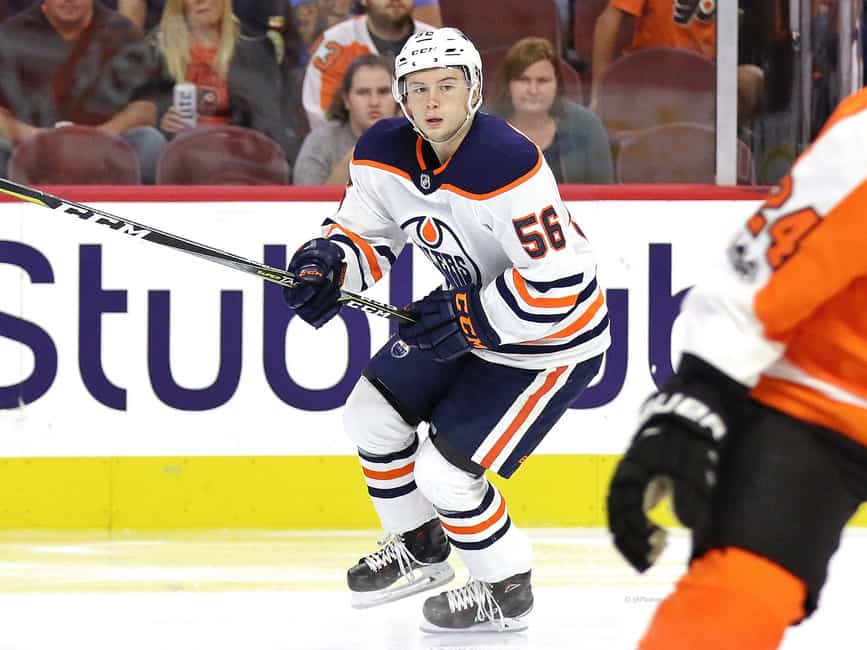 Neither player was drafted in the first-half of the round so neither was necessarily going to be a huge star. Both have turned out to be pretty good and have bright futures ahead of them. So too, both have played a similar amount of games in the NHL: Valimaki 41 and Yamamoto a handful more with 72.
To date, we'll give the edge to Yamamoto, but again, this one really depends on who you ask.
2016: Flames Select Matthew Tkachuk (No. 6), Oilers Select Jesse Puljujarvi (No. 4)
This one seems like a clear winner for the Flames. While Puljuajrvi is playing well this season and was projected to be the better player at the draft, this is the first year he's started to produce for the Oilers. In fact, there were doubts he'd ever play in an Oilers sweater again and the team's patience with the forward seems to finally be paying off.
Meanwhile, Tkachuk has been playing well since the day he joined the team and the Flames got a steal in the number six spot that year.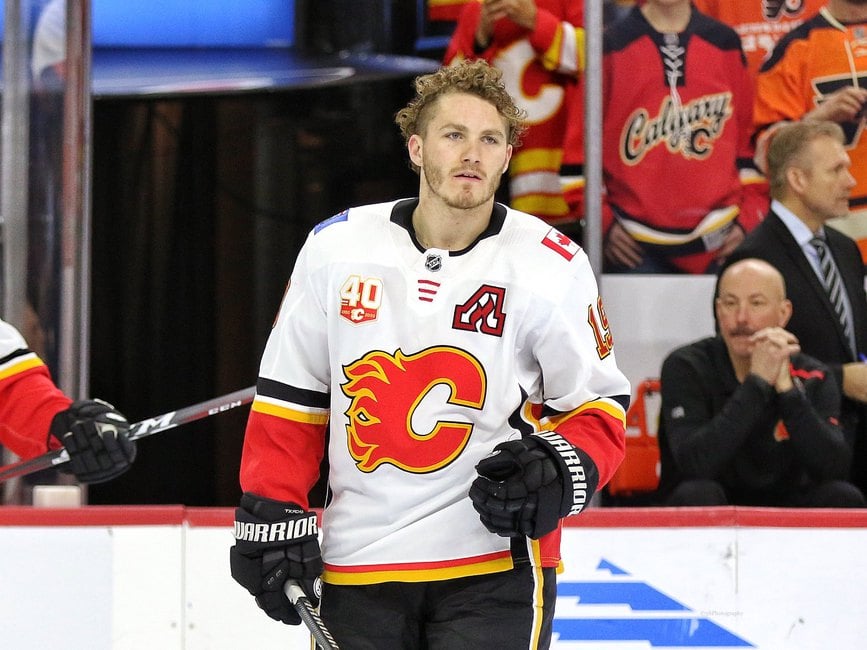 Interestingly, there was talk the Oilers actually considered Tkachuk at the draft, but when Puljujarvi wasn't taken by Columbus, Edmonton rushed to the podium to grab the winger. The Flames were happy to get Tkachuk sixth overall.
It could be argued that if teams were allowed to re-draft this season, Tkachuk would be a top-three selection, going ahead of Puljujarvi, Pierre-Luc Dubois and Olli Juolevi. The Flames winger has 245 points in 301 games. He's a throw-back NHL pest with skill that you'd love to have your team but hate to play against.
As much as he makes the headlines for the wrong reasons, Tkachuk is the new face of the Flames and he's an incredible talent.
Related: NHL Rumors: Maple Leafs, Flames, Oilers, Predators, Penguins, More
2015: Flames Select Rasmus Andersson (No. 53), Oilers Select Connor McDavid (No. 1)
This one's really not fair. The Oilers got to pick first overall and landed a generational talent when they won the draft lottery and the right to select McDavid. He's everything the Oilers could have hoped he'd be and more, hitting 501 points in 369 games the other night.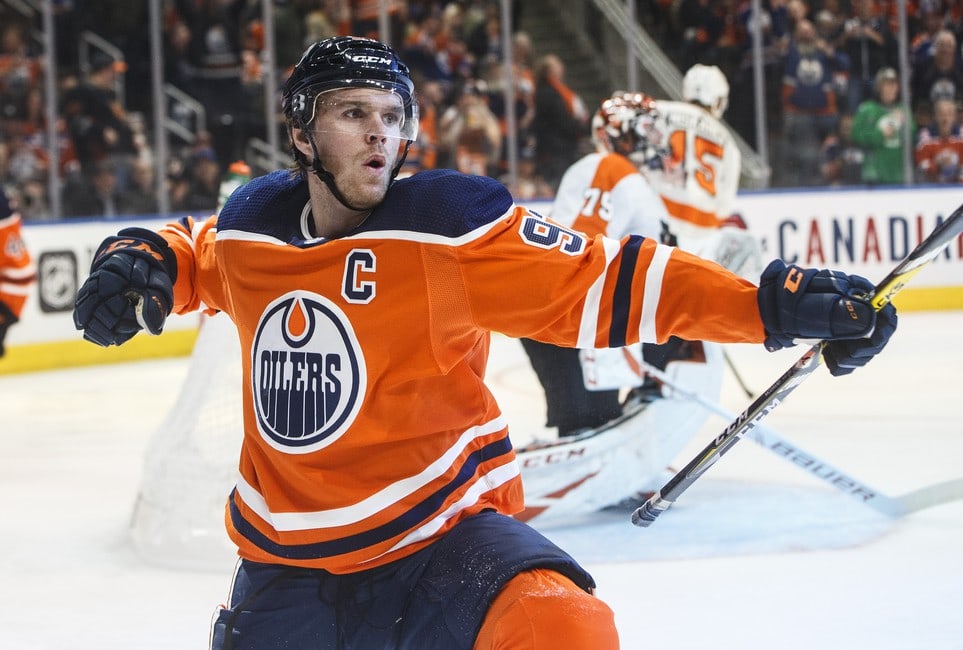 Not only that, but the Oilers had a good draft year in 2015, also selecting Ethan Bear and Caleb Jones.
The Flames didn't have a first-round selection this year. Their top pick was Andersson in the second round and #53 overall. The Flames did grab another winner in that draft, landing Andrew Mangiapane with the 166th pick in the sixth round. It wasn't a bad year for Calgary, but it certainly wasn't as good as Edmonton's.
As you'll see later, we disqualify this round in our final results.
2014: Flames Select Sam Bennett (No. 4), Oilers Select Leon Draisaitl (No. 3)
A clear win for the Oilers, Draisaitl is last season's Hart Trophy Winner and arguably one of the top five players in the NHL. Meanwhile, there's all sorts of chatter that Bennett might be on his way out of Calgary and hasn't been able to find any consistency with the Flames.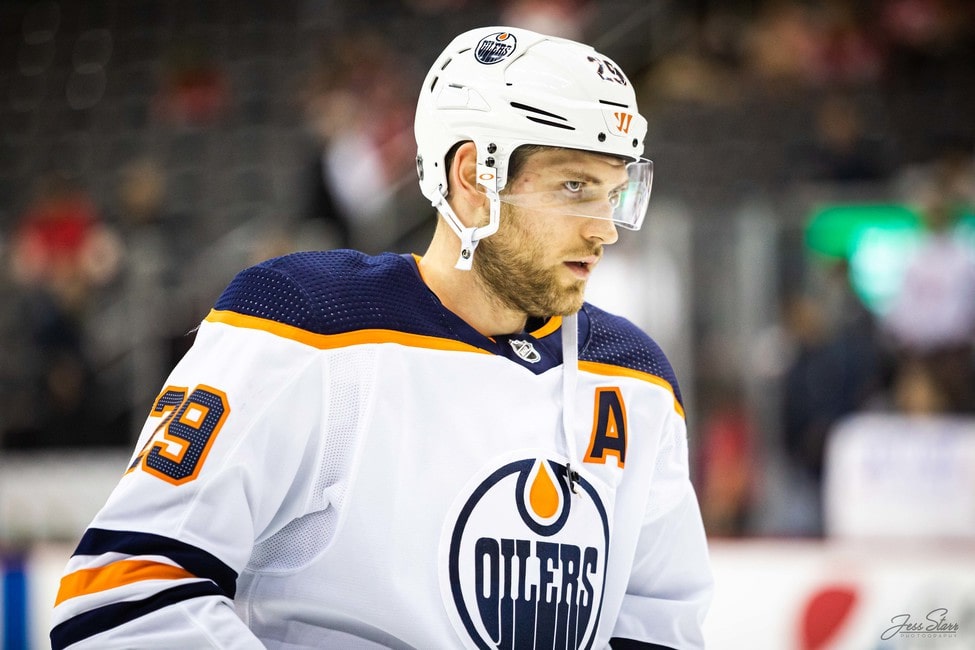 Draistaitl is a dynamic player with incredible passing ability and a natural goal scorer. He's got 450 points in 441 NHL games and he just seems to be getting better and better. 28 points in 19 games this season will have him in the discussion for the Hart Trophy again if he continues at this pace.
Unfortunately, this was not a good year for the Flames at the draft. While Bennett is seen as a strong playoff performer, there are almost a half-dozen players the Flames should have selected instead that went after Bennett did. Among them, William Nylander, Nikolaj Ehlers, Kevin Fiala and David Pastrnak all come to mind. Meanwhile, the Oilers got the best player in that draft at the No. 3 spot.
2013: Flames Select Sean Monahan (No. 6), Oilers Select Darnell Nurse (No. 7)
This one might be the closest of all the draft years between the two teams. Monahan has been a strong force for the Flames since he was drafted. He's got 423 points in 557 games and is a strong two-way center that the Flames have counted on since the year he was selected.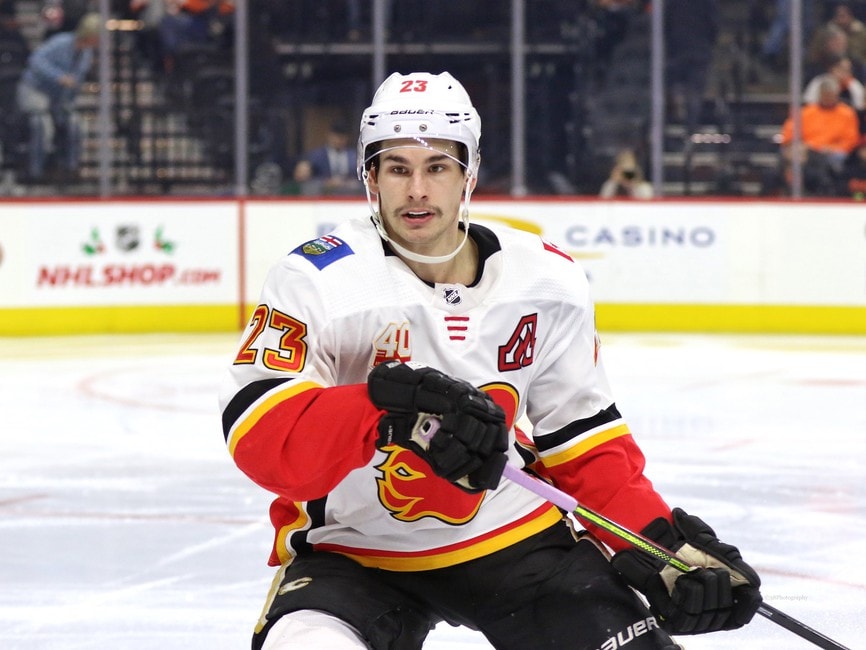 That said, Nurse has really come on in the past two seasons, eating a ton of minutes and turning into the top-pair blueliner the Oilers hoped he be when selected. He's got 135 points in 369 games from the blue line and is leading the Oilers defense corps in time on ice.
Nurse was selected seventh overall in 2013 and Monahan was taken at the #6 spot. One could argue that since Monahan's name has popped up in trade talks with Calgary's lack of playoff success it's a knock against him. He's not scored much this season, but he's still got 12 points in 16 games. Meanwhile, if you asked Oilers GM Ken Holland what it would take to move Nurse, you'd get a long list of assets coming back at you.
The Final Verdict: Oilers Win Battle of First-Round Picks
Both teams got some great players but the Oilers have landed some elite talent in McDavid and Draisaitl. That goes a long way in this discussion, but it should also be noted that the Oilers landing McDavid was a result of the lottery and his being drafted in the No. 1 spot changes the discussion a lot.
If we throw out the 2015 season and McDavid's draft year, it's still probably fair to give the edge to Edmonton. Draisaitl is a better player than Tkachuk (no matter what Flames fans might argue) and the rest of the selections are pretty close. The sum total of the draft (sans McDavid's year) looks as follows:
| | |
| --- | --- |
| Oilers | Flames |
| Leon Draisaitl | Matthew Tkachuk |
| Darnell Nurse | Sean Monahan |
| Kailer Yamoto | Sam Bennett |
| Jesse Puljujarvi | Juuso Valimaki |
| | |
Who do you have winning? We decided that Nurse coming on in the past two season and Yamamoto being a strong top-six option gives the advantage to the Oilers. If Puljujarvi becomes a top-six talent as well, Edmonton is the clear winner. Agree or disagree?
Catch up on all the latest NHL Rumors
Jim Parsons is a senior THW freelance writer, part-time journalist and audio/video host who lives, eats, sleeps and breathes NHL news and rumors, while also writing features on the Edmonton Oilers. He's been a trusted source for five-plus years at The Hockey Writers, but more than that, he's on a mission to keep readers up to date with the latest NHL rumors and trade talk. Jim is a daily must for readers who want to be "in the know."
Other content contributions include: NHLtradetalk.com, The Sportster and hosting weekly video casts, THW News and Rumors Rundown, plus Oilers Overtime.
For interview requests or to provide content info, follow Jim on Twitter or his social media accounts. They appear under his photo on articles like this one.