The Edmonton Oilers faced-off against the Calgary Flames in two back-to-back Battles of Alberta games, however, it wasn't much of a contest as the Oilers won both affairs, 2-1 score in the first match-up and a monstrous 7-1 final in the second. This is the first time this season that Edmonton won both contests in a series against a team other than the Ottawa Senators, which they have done twice so far this season back in late January and earlier this month.
The Oilers went 3-6-1 through their first 10 games of the season, which set off alarms of concern, for if they couldn't find a way to put up some numbers in the winning column, it would be hard to reach the playoffs in the newly realigned North Division. Mikko Koskinen started in all of those games and was unfairly blamed for many of those losses. Going into this series, the Flames were struggling to find their footing as they were on the receiving end of a 5-1 beatdown courtesy of the Vancouver Canucks.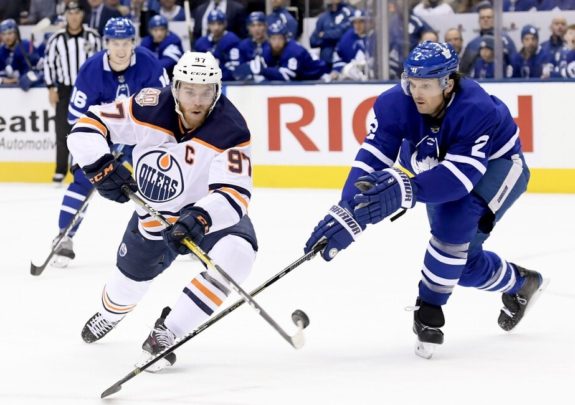 Flames star Matthew Tkachuk shared on many occasions how frustrated the team is for not getting things done and winning the games they think they could, especially since they lost three of their past four (1-3-0) after a three-game winning streak. Hoping that their luck would turn around as they play in a more spirited and feisty Battle of Alberta series against the Oilers. Albertans and dedicated hockey fans alike watched in anticipation for the fireworks that usually go off when these two teams do battle on the ice.
Finding Secondary Scoring
The Oilers can't always rely upon Connor McDavid and Leon Draisaitl's scoring ability to be enough to win games. Yes, they have won that way on different occasions, however, when playing against teams with stiffer defense one or both of the two superstars can be held off the score sheet and Edmonton loses the contest. These Oilers found ways to get regular secondary scoring in this series as both McDavid and Draisaitl were kept off the score sheet through all of game one. Jesse Puljujarvi netted his fifth goal of the season thanks to Tyson Barrie's setup pass. Barrie is having a bounce-back season himself as he is two goals and 11 assists shy of having the same production as last year with the Toronto Maple Leafs but in 50 fewer games.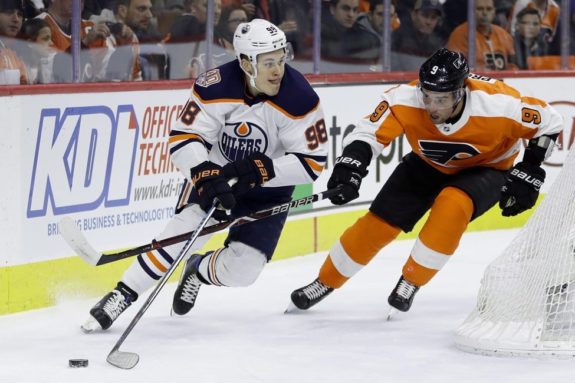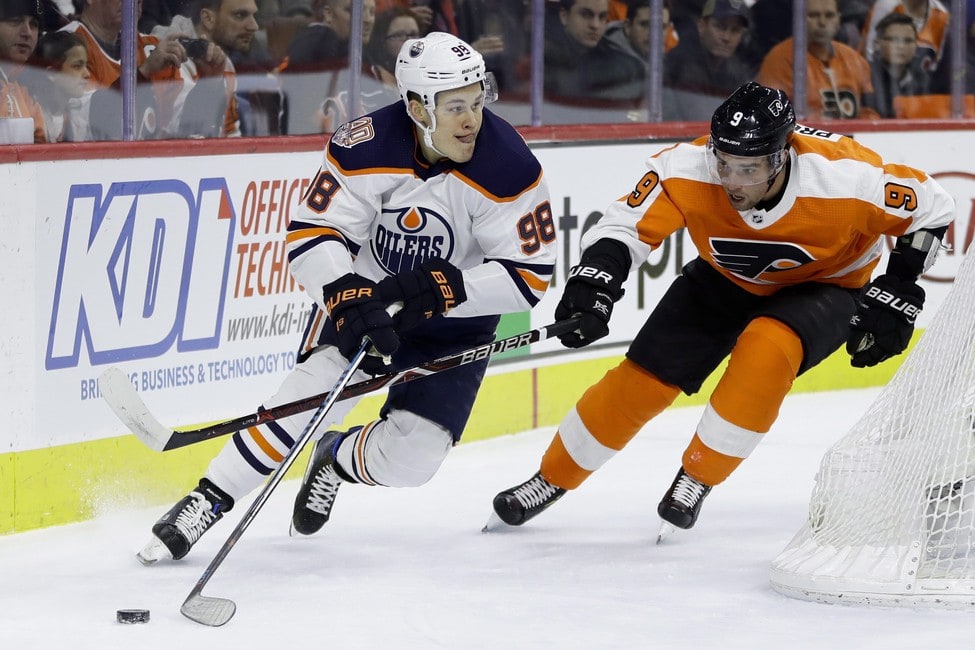 There were plenty of chances for both teams to score and we almost saw Draisaitl flick one past David Rittich but to no prevail. The fourth line landed the game-winning goal as Gaëtan Haas put one home for the first time this season, James Neal and Alex Chiasson got the helpers on that one. In the second game, more Oilers found their way onto the score sheet as Chiasson got a goal on the power play, Ryan Nugent-Hopkins got one assist and two goals, one of them being on the power play as well.
Related: Oilers Have Options to Replace Nugent-Hopkins in Free Agency
Josh Archibald came streaking in with speed and put one past Rittich for his fourth of the season. The defense corps has been on fire, leading the NHL in goals and points produced from the back end. If the Oilers players whose numbers aren't 97 or 29 keep finding twine, Edmonton should keep winning games as the season continues.
Teetering Power Play Efficiency
At the start of the season, the Oiler's power play was slacking, to say the least, easily a far cry from their number one ranked man-advantage group last season. During this series, the Oilers went 0-2 on the man advantage in game one but rediscovered their old ways by hammering three goals home on five power-play opportunities.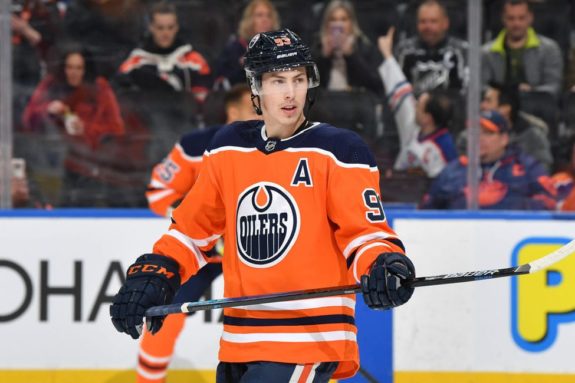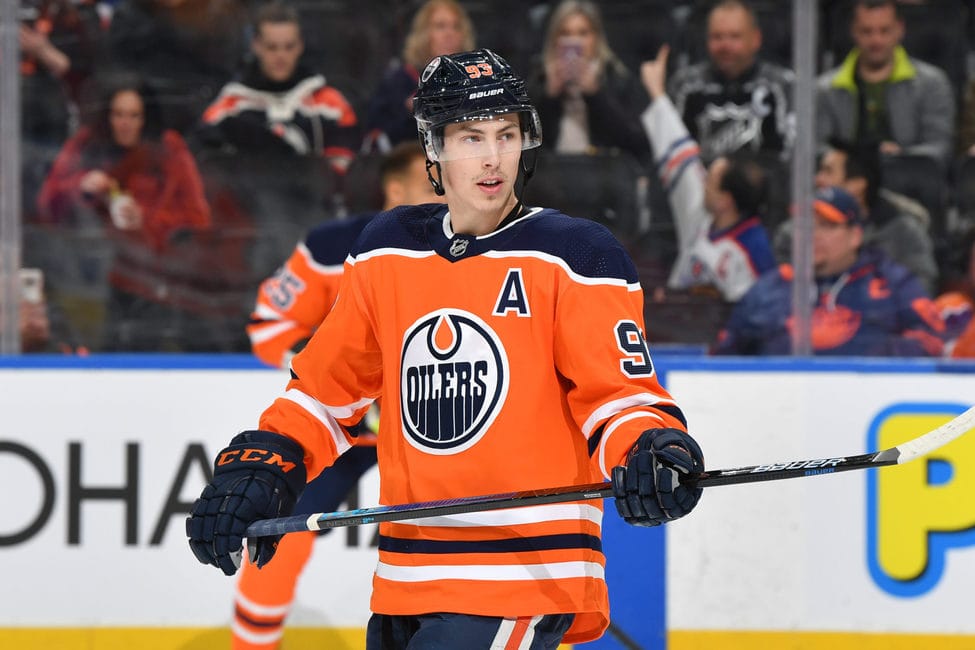 Barrie is coming into his own this season on the Oilers roster, with given responsibility to quarterback the first power-play unit and playing on the first line with McDavid. Edmonton's power play is now 13th in the league as they converted 26.4% of the time. Look for Dave Tippett to tighten-up their performance on the man advantage.
Trying to Cut Down on Penalties
On the other side of that coin is taking unnecessary penalties. The Oilers have given up eight powerplay opportunities to the Flames these past two games. Edmonton's penalty kill percentage is 23rd in the league with 76.6%. Mike Smith only faced 3 shots on the PK in game one while Mikko Koskinen had 11 fired on him the next night. One of those got past the Big Finn.
The Oilers struggled to clear the puck out of their zone as the Flames defenceman stopped the puck in front of them whenever it reached the blue line. The best penalty killer on the team is often the goalie, luckily for the Oilers, it was true for their guys in net this weekend.
A+ Goaltending From Smith and Koskinen
Speaking about goaltending, Smith continued his hot play in between the pipes as he stopped 20 out of the 21 shots he faced in Saturday's contest. His record is now 4-0-0 with a .940 save percentage (SV%) on the season. He's well known for his puck-moving abilities as a netminder, and it showed as he facilitated the puck up the ice to different teammates when they were open.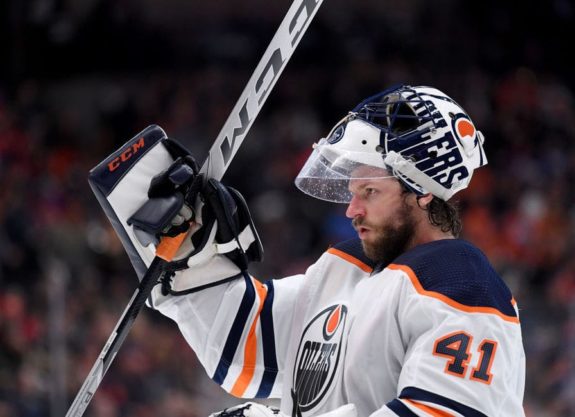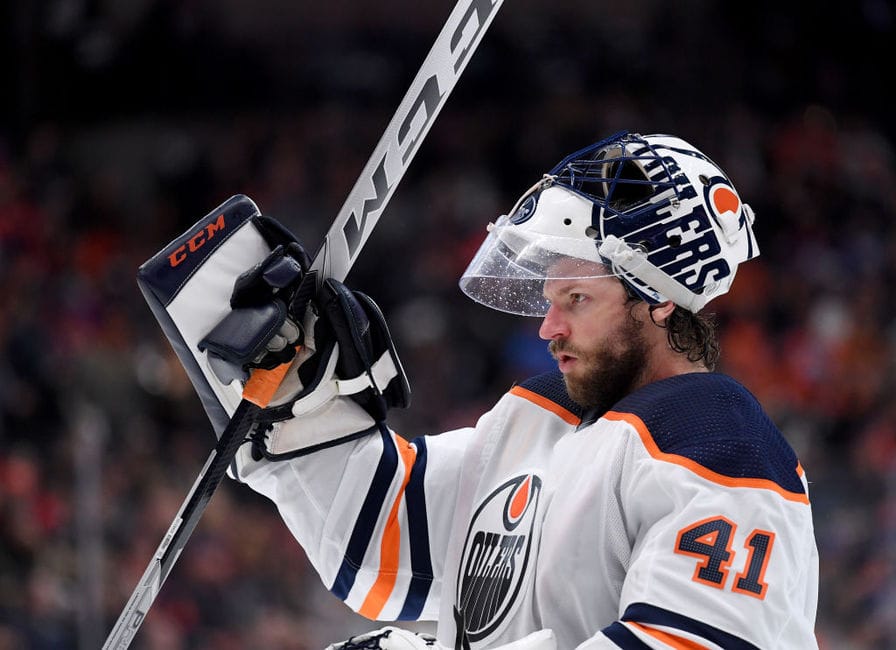 Koskinen got the start in Sunday night's game and faced 44 shots throughout the night. As you can gather from earlier, he only allowed one goal and it was on the PK while being pushed into his own net. An initially questionable goal that was challenged by Tippett but ultimately stayed on the board as a good goal since Nurse shoved Tkachuk into Koskinen. He did a great job stopping the Flames David Rittich of shots and any Grade-A chances they had on him, including one from former Oiler Milan Lucic. He ended with a .977 SV%.
Connor McDavid Greatness
No matter how much a team tries to keep McDavid at bay, it's almost always a fruitless endeavor. There's something about the Battle of Alberta games that are played at Rogers Place that bring out the best in Connor. Despite being held pointless the game prior, he completely took control of the hockey game and put the contest away before the latter end of the second period. He scored on all three of his shots to achieve a natural hat trick and helped on two others, ending with five points.
Related: Oilers' McDavid & Tippett Reach Milestones
This performance comes at a time where there are growing talks that Auston Matthews should be considered for the Hart trophy this season due to his impressive play as of late. Not only is the amount of points gathered in one night impressive, but it's the manner and quality that has this Edmontonian in awe, not like I'm used to seeing McDavid pull off this magic act every now and then.
Since Zack Kassian is on the IR, there was not an opportunity for a Kassian-Tkachuk tilt. However, after being a healthy scratch in the third period of Friday's game and taking an interference penalty for hitting Slater Koekkoek, which resulted in the Oilers going up 1-0 early, Sam Bennett wanted to scrap with Jujhar Khaira right after the puck was dropped.
After starting 3-6-1 they've won the last nine out of 11 games and moved to 12-8-0, which is good for second in the North Division. They face a struggling 8-12-1 Canucks team in a days' time. Oilers fans have their heads held up high as not only did their team sweep their QE2 traveling rivals, but the Oil have consistently found ways to close-out and win close games recently. If the Oilers can clean up their act, not take as many unnecessary penalties, while having more depth scoring from each line of the roster, they can challenge the Maple Leafs as the top dog in the North Division.
---
---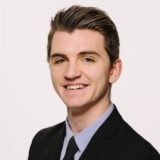 Teagan Giselbrecht is a writer who covers the Edmonton Oilers, Tampa Bay Lightning & Colorado Avalanche here at The Hockey Writers. He completed the Television Broadcasting and Journalism program at N.A.I.T. in 2019. During his first stint in Edmonton, he did Play-by-play for the NAIT Ooks Men's and Women's hockey teams. He also worked for the Oilers Entertainment Group, Oilers and Oil Kings respectfully. He has covered various sports at different levels including the NHL, CFL, WHL, AJHL and ACAC. Former television news and sports reporter for Prime Time Local News in Lloydminster, he moved back to Edmonton to pursue career development opportunities with 630 CHED. When he's not writing for THW, you can find him playing sports and spending time with loved ones.