With the regular season having come to a close, the Ottawa Senators have quite a few decisions to make. In this weekly series, we will be exploring and projecting what some of those key player decisions will look like. This week's focus is pending restricted free agent (RFA) Joshua Norris.
Who Is Josh Norris?
Norris was drafted in the first round of the 2017 draft, 19th overall, by the San Jose Sharks. Prior to the draft, he had committed to the NCAA and was heading for the University of Michigan after completing his junior play with the US National Development Team Program.
Norris made his way to Ottawa through the blockbuster Erik Karlsson trade in 2018. After an impressive American Hockey League (AHL) campaign with 61 points in 56 games, he was called up for three games with the Senators in 2020. He then played the entirety of the shortened 2020-21 season with the main club, amassing 17 goals and 35 points across 56 games. He's solidified himself as a bonafide top-six forward for Ottawa with an impressive showing during the 2021-22 season.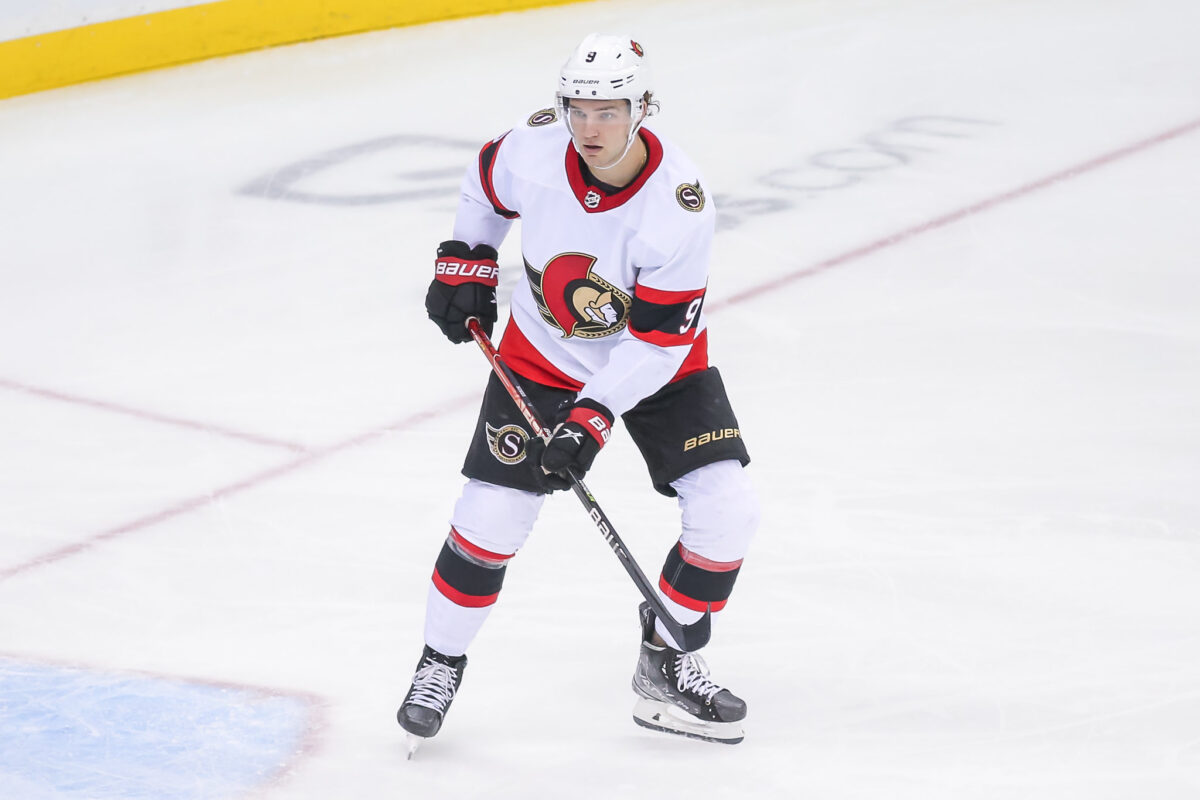 Norris is a 6-foot-2 high-quality two-way center. His vision and playmaking abilities are excellent, and he has a shot that's great but not exceptional. His skating ability is great but not elite. His top-end speed has definitely improved, but his biggest strength lies in the takeoff. His first step ability is elite, and he can change speed with ease to beat even the most seasoned defender. Despite Tim Stützle finding his game in the faceoff dot, Norris is currently the clear number one center on the roster. As Stützle's development continues, Ottawa will have a very strong one-two punch down the middle.
Where Does Norris Fit?
Norris had been playing primarily on the top line this season and had been a key driver for scoring this season, netting a career-high in goals (35). Outside of his shooting prowess, he's been strong on the forecheck and also in controlling the cycle in the offensive end. His passes have been high quality, despite a lack of finishing from his teammates. Brady Tkachuk and Norris have found chemistry playing together, with Tkachuk providing that additional physical edge that allows Norris to get open and find time and space for his highly dangerous one-timer.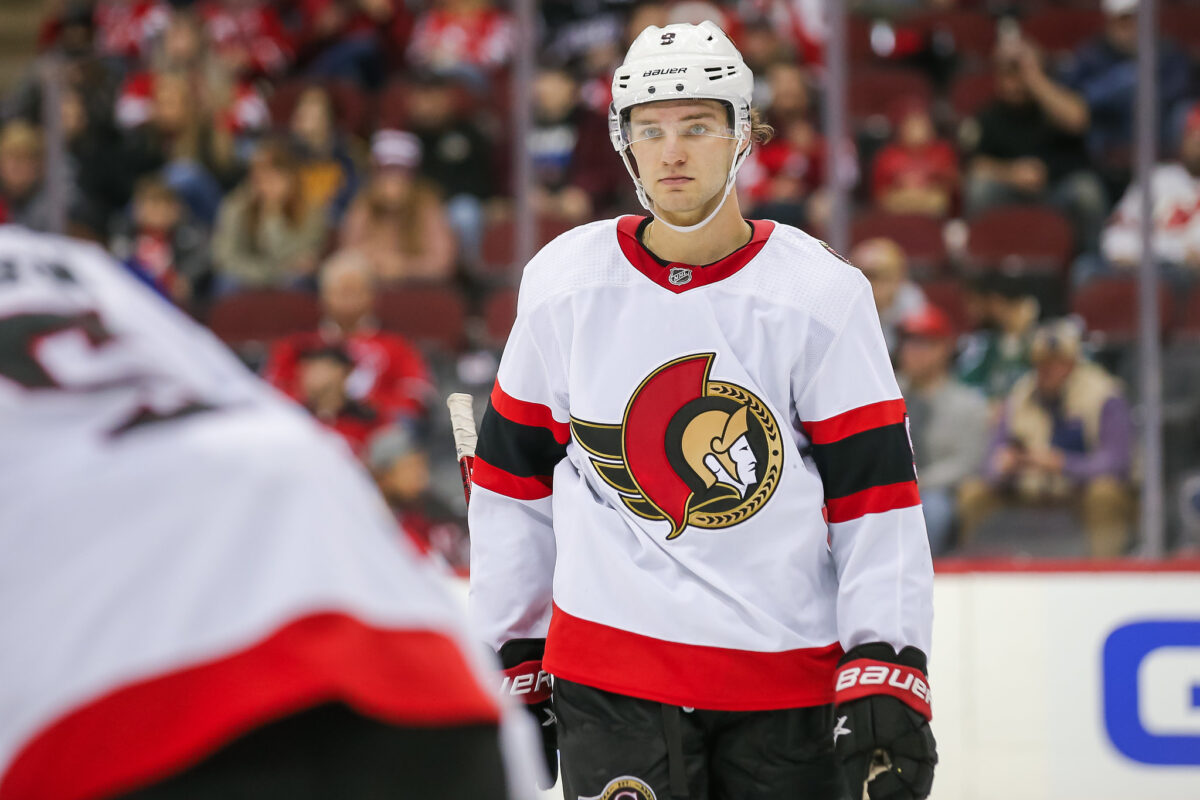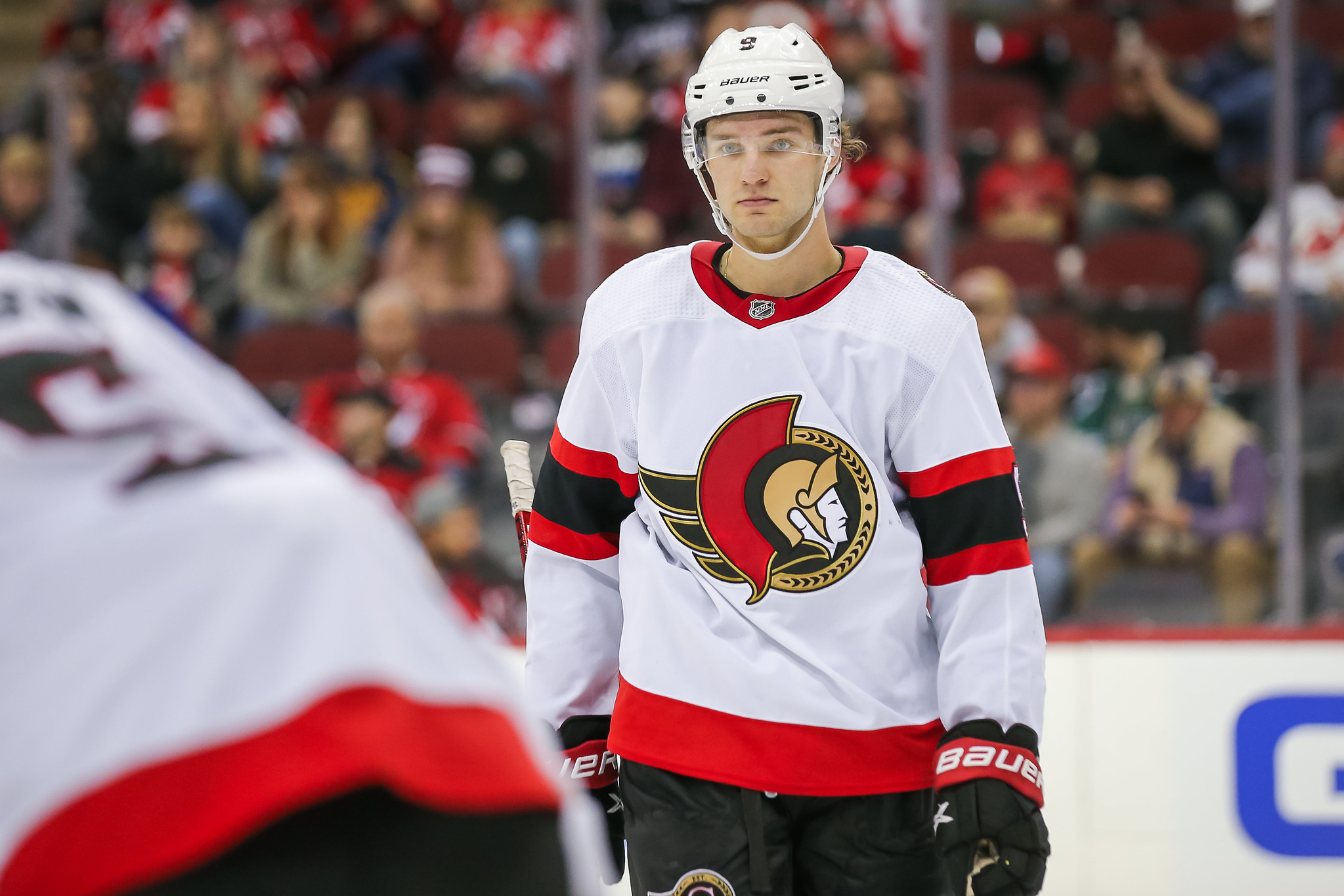 As a team, the Senators had difficulty converting on scoring chances. Norris, however, owned a shooting percentage just over 20 percent this season. He was one of the few players to consistently capitalize on chances, and that's reflected in this being his first 30-goal season. His dynamic play offers up goal support on the power play, as well as strong penalty killing ability. He shoulders a lot of responsibility for the team, and as such, he needs to be a key signing for the front office. The future of the rebuild requires dynamic two-way players like Norris. His ability to play in both ends and contribute on the scoresheet is pivotal for a team on the rise.
Should Norris Be Re-Signed?
There is zero question that the Senators need to re-sign Norris. His floor is high enough to get a roster spot, and his ceiling is still a ways away. There are two ways for the front office to approach the signing — they can either sign Norris to a shorter bridge deal or try to get a long-term deal done immediately. While he has had a banner year, a single bad signing can knock the rebuilding process askew. With Stützle requiring a contract soon, and upcoming prospects like Jake Sanderson, the money has to make sense during the period these players are entering their prime.
As mentioned in the article discussing Erik Brännström, the Senators should look at three or four years from now. During their year-end exit interviews, Norris indicated that he would like to sign a long-term deal (from 'SNAPSHOTS: Senators' Centre Josh Norris Would Like to Get Contract Settled Quickly', Ottawa Citizen, April 30, 2022). If a player so crucial to the core wants to stay long term, it's likely that management will work to get that done.
Related: Ottawa Senators' Offseason Projections: Erik Brännström
A long-term deal for Norris could conceivably be similar to Tkachuk's. While he doesn't offer the same intangibles that landed Tkachuk his contract, Norris does possess a higher offensive ceiling and is just as important to the team's forward core. However, should he sign a long-term deal for around $8 million per season, that would likely push a Stützle contract into the $8.5-to-9.5 million range.
An ideal solution could be something in between the bridge and full-term deal. A deal in the neighbourhood of six years, for $6.0 to 6.5 million AAV, gives the opportunity to better assess the performance in the back-half of the contract. A six-year deal would end with Norris at 28 years old and heading for unrestricted free agency.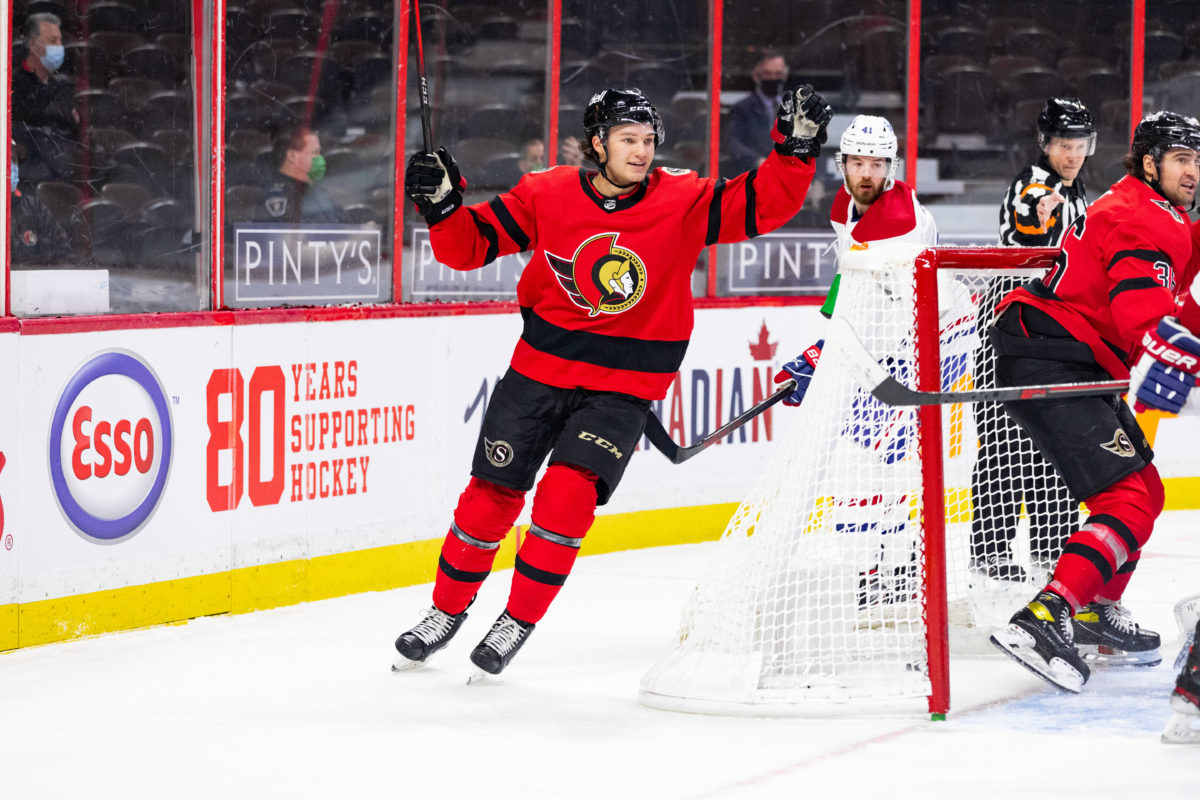 With the regular season over, the Senators managed to go on a four-game winning streak. There's plenty to be hopeful about in the coming seasons, but the signings that the front office has in front of them need to make sense. As the main group develops, they will still have holes to fill in the roster, and contracts signed this offseason will need to leave room for later critical extensions and free-agent signings. Norris is an important piece, but there is still much of the puzzle to put together.
---
---
Devin resides in Ontario, covering the Ottawa Senators for The Hockey Writers. He's interested in where the eye test intersects with advanced stats and is on a quest to make a formula to determine who really is the best overall defenseman.