As Patrick Marleau heads to Toronto, there is a buzz. In our third and final part of the series, we'll peer into Marleau's future with the Maple Leafs.
Related
Part 1: The Ever-So Talented Patrick Marleau
Part 2: Patrick Marleau's Yin and Yang
During Marleau's time in San Jose, he often divided the fan base. So it comes as little surprise, the Toronto fan base has split opinions about Marleau. There are those who think he'll elevate the Maple Leafs. And there are those who think he is overpaid and will get in the way of a rising team not in need what of Marleau brings.
Point-Counterpoint
Both sides have a point.
Marleau proponents can look to this past season for some encouragement. He was plus-4. His point total was down, but so was his ice time. So were his power-play numbers, meaning he was more effective at even strength. Without his four-goal game, Marleau still had a solid 16 even-strength goals. And the eye test: yes, he passed. Easily.
Those who think Marleau is overpaid can look to his last contract. It was a three-year deal for slightly more than his new deal ($6.75 million per season versus $6.25 million).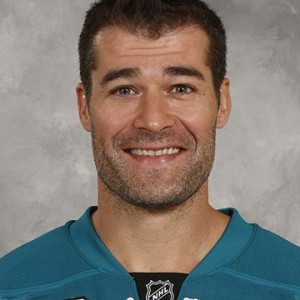 By almost any reasonable measure, Marleau was vastly overpaid in his last deal. A simple way to look at his value is to look at his point totals and see where they correlate to on the pay scale. Taking this approach, he comes in at $5 million, perhaps a tad under. Marcus Johansson is a comparable producer at roughly $2 million less per year.
If it's based on an all-around game, one might look at plus-minus. On this front, Marleau's numbers over his last contract period, from 2014-2017, are nightmarish. His minus-35 over the last three seasons is near the bottom of the league.
Marleau is on the last page of the plus-minus stats. He is the rare player with a poor plus-minus who has played exclusively on good teams. Over the past three seasons, his plus-minus total is tied with players from Carolina, Arizona, and Colorado. The last page is dominated by players from these teams, along with players from New Jersey, Buffalo and yes, Toronto.
For Best Results
I've written about Marleau's use and misuse with the Sharks. I've contended his extensive minutes led to a less effective player. Few players over age 35 carry major minutes, but Marleau did. In 2016-17, Marleau played two fewer minutes per game and his shorthanded ice time, hockey's hardest minutes, was eliminated. The result: Marleau was consistently more energetic and effective.
Marleau thrives off the energy of others. In this regard, Toronto is a better fit for his game than San Jose. The young and talented Leafs fit the fast, astute veteran. Marleau's ability to play fast is more than his skating speed, it is his ability to see and think the game.
When pucks shake loose on forechecks or scrums around the net, Marleau can capitalize as well as anyone. Force a turnover in the defensive zone, and Marleau will create all kinds of problems for opponents as he streaks down the ice. Marleau doesn't need much time or space to make plays, but if he has it, he'll be lethal. A faster, more energetic game works in his favor.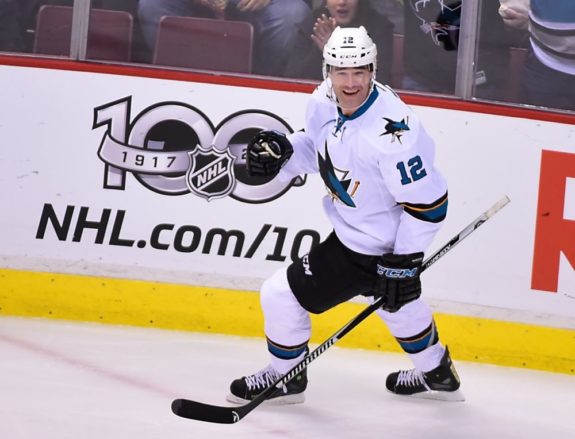 Toronto scored 30 more goals than San Jose last season, so it will not surprise me to see Marleau's scoring totals rise. Among the 16 playoff teams, the Leafs scored the fifth-most goals during the regular season, whereas the Sharks were 15th. The flipside also matters. Toronto gave up 40 more goals than San Jose. Among the playoff teams, Toronto was worst in goals allowed. The Leafs' challenge is less about adding goals, which is Marleau's forte, and more about staying defensively responsible. How Marleau contributes on the defensive front is less clear.
A New Environment
Some have wondered if differences in markets and media will faze Marleau. In San Jose, Marleau played in a media market which encompasses the entire San Francisco Bay Area. As coverage goes, the Sharks were usually fifth or sixth among professional sports teams. In Toronto, it'll be number one with a bullet.
On this front, I don't have any concerns. Though not an extrovert, Marleau is comfortable in his own skin, mature enough to handle the unexpected.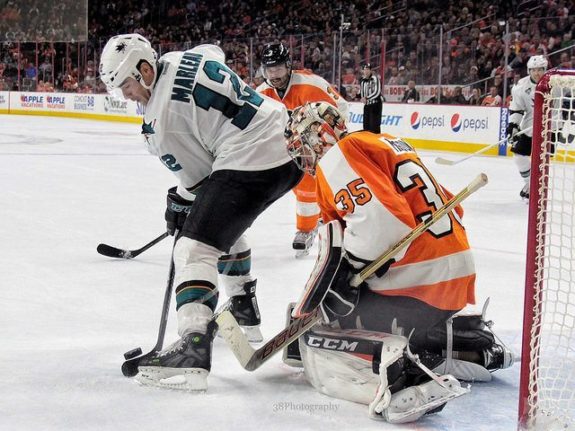 What did catch my attention, however, are comments from his new general manager, Lou Lamoriello. When responding to a question about the structure of Marleau's deal, Lamoriello said:
"Always easier if there were ever an opportunity to trade him in the latter part of a player's contract, it's less for another team to take on."
In Marleau's case, his third season salary cap hit exceeds his salary by a massive $5 million (excluding the $3 million signing bonus). Why is this relevant? A number of Toronto's younger players will get new deals with massive pay increases over the course of Marleau's deal. Auston Matthews alone may get a $10 million raise.
While Toronto has a good bit of salary cap room at the moment, it will disappear rapidly before Marleau's third season.
Potential Pressure Cooker
This deal attempts to leave an "out" for Toronto. As Lamoriello openly acknowledged, the payment structure for Marleau makes him more tradable to other teams later in the contract. As pointed out by TSN's Kristen Shilton (on the day Marleau was signed, no less), "Toronto's front office has been creative with burying contracts of older players in the past … making a sizeable chunk of Marleau's salary out in signing bonuses could make him easier to trade in the final year of his contract…"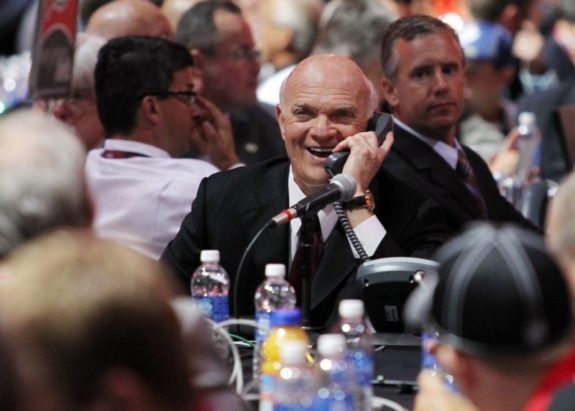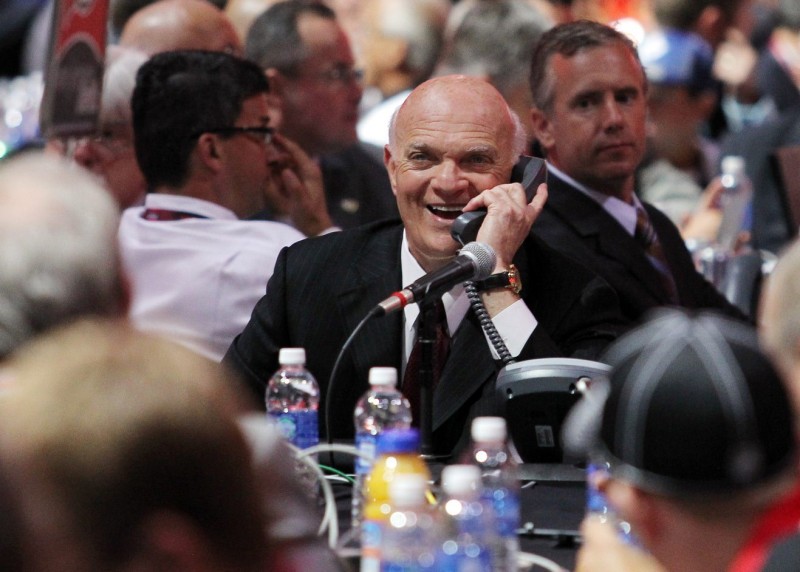 The scenario raised by Lamoriello is a hypothetical with a good chance of becoming reality. And a big catch.
The team on the other end of a trade would have to take a big salary cap hit, but pay a very small salary. The teams which fit this description are teams struggling financially. And almost always, bottom-dwellers. Marleau has a no-movement clause, so any trade requires his approval. Still, it is easy to see the pressure-cooker situation coming: Toronto management pushing Marleau to waive his no-movement clause, taking his salary cap hit with him as he leaves town.
Will Marleau accept a trade to one of the league's dregs? The chances he waives his no-movement clause for this are pretty much zero.
With the ink still wet from the contract signing, the potential to trade Marleau is already being discussed. Getting out of a contract on the day the contract is signed is not supposed to be a storyline. But it is.
Some see the retirement option at the end of the deal's second season as the graceful exit. Marleau can accept a trade and retire. But during his recent season-ending interview, Marleau said he has "got another at least five good years in me, maybe more." He didn't say two. In 2016-17, he didn't look like a player close to the finish line.
Contrasting Approaches
I'll contrast this with San Jose. Sharks general manager Doug Wilson was very protective about any contract discussions with players. He kept things confidential. One thing Wilson said openly is that he never asked Marleau to waive his no-movement clause.
However, one piece of information did come out about the recent negotiations, disclosed by Joe Thornton. Marleau's teammate of a dozen seasons offered to take money out of his deal to keep Marleau in San Jose. Thornton was reported to have a deal for $6.5 million, but after Marleau left, Thornton's deal bumped to $8 million. Allowing for inaccuracy in reports, this meant Thornton was willing to part with $1.5 million.
Sharks management was willing to work with both players to find an accommodation. Kudos to Thornton and Wilson for doing their best to make it work. So it pains me (and really, other four letter words come to mind) to see Marleau signing up for a scenario with the ingredients in place to turn the relationship toxic. Marleau is an adult and owns the choices he makes. Yet, I can't help but notice the management contrast between his old team and his new one. And the queasy feeling which comes with it.
Leadership
The system Toronto head coach Mike Babcock employs won't matter. Marleau has played in the NHL for several coaches, each with a different approach. One of those coaches, Todd McLellan, spent three seasons as an assistant coach for Babcock in Detroit. Marleau played for Babcock in the Olympics, so he has some idea of what he'll get next. And he's played against Babcock-coached teams a lot. The Sharks and Babcock's Detroit teams had quite a rivalry. These included several intense playoff series before the Red Wings changed conferences.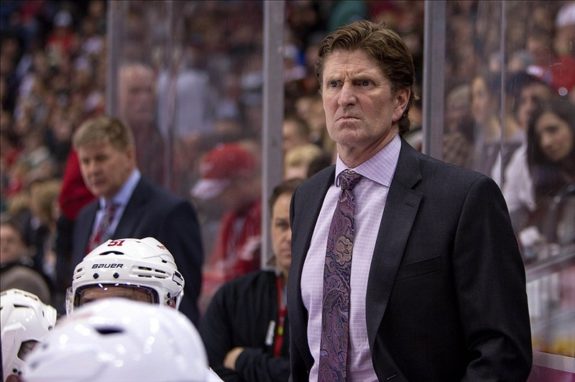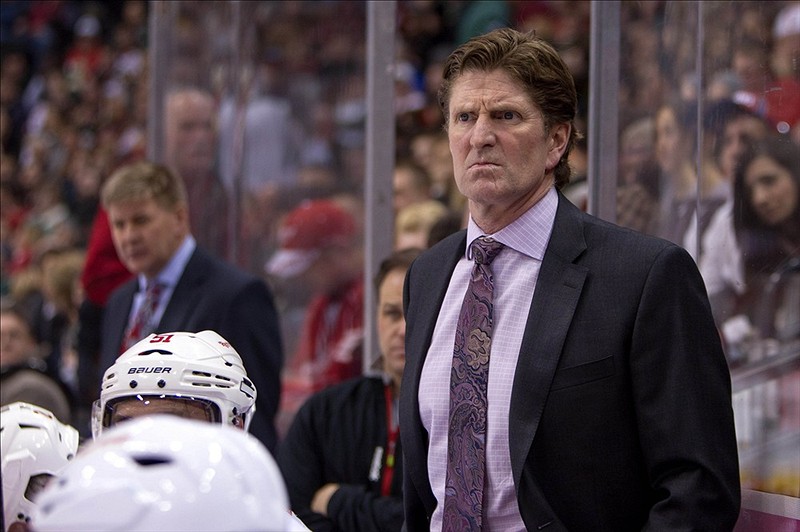 Marleau will be one of the few graybeards on the ice for Toronto. If the team needs veteran leadership, Marleau is helpful to the task. His ability to train and focus are attributes younger players can model. Marleau didn't need to be a vocal leader in San Jose as their locker room had plenty. I suspect Marleau is content to wear an 'A', though perhaps Babcock has a 'C' in mind.
One won't see Marleau battling in the corners very often. There are many reasons he has a long consecutive game streak. Conditioning plays a role. Size and strength play a role. Savviness plays a role. And staying out of the most brutal scrums plays a role.
Still, the less he plays, the more physical he'll play. He is big and strong, and he'll pick his spots to let other teams know it. A physically engaged Marleau is a better player and leader.
A Straightforward Approach
Many people have mentioned both Marleau's health and skating ability as reasons for his large contract despite his advanced age. Marleau has a remarkable consecutive-games streak going, and he still skates with just about anyone. For Toronto, the question is how best to take advantage of this.
To me, the secret is simple enough. Play Marleau with younger, energetic and reasonably skilled players. Toronto has this. Play Marleau less than it seems he should play. At 19 and 20 minutes a night, he was a disaster. At 17 minutes a night, he was much better. I'd go with 15-16 minutes. Passing the point where more ice time results in a less effective player makes no sense and it'd be foolish to risk it.
The temptation to overuse Marleau will happen. He can play with top-line talent and is being paid top-line money. If Marleau starts the season (as he did a few years back) and nails eight goals in four games, don't get suckered in. You want him playing well during the regular season and still having plenty to offer come game 83.
Play for quality and forget about quantity. Playing Marleau like you might a $4 million player will get you quality commensurate with a $5-6 million player. It is unlikely he'll play to his price tag, so forget the price tag and get the best out of him.
A New Beginning
Sometime back, I penned a piece which suggested the NHL and the players' union should look long and hard into making it easier for teams to retain legacy players. Marleau clearly fits this category. Nonetheless, it isn't hard to imagine Marleau energized by a young team filled with players who are good at getting the dirty work done but might need an elite finisher to capitalize.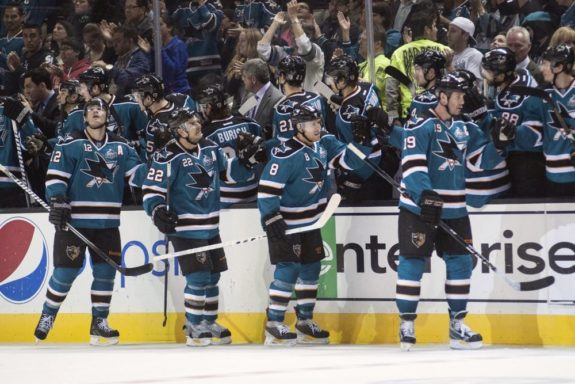 Whether Toronto is a better team than San Jose is an open question. Yet, as much as it hurts to say this, I think Marleau is in a better place for Marleau, at least until the deal's final year. Though there will be a few holdouts who are angry Marleau took the money, most Sharks fans wish him the best. Twenty years after beginning his first NHL chapter in San Jose, Marleau begins Chapter 2. It should be interesting.
ZEKE is a native of the DC area where he witnessed the birth of the Capitals franchise. After graduating from Cornell University, which had seen hockey glory before he arrived, he moved west to San Jose. There he witnessed the birth of the Sharks franchise. His wait to witness a Championship from any of these teams finally ended in 2018.