What a difference one game can make as Pittsburgh Penguins forward Kasperi Kapanen went from being benched in the third period against the New York Islanders on Saturday to scoring the overtime winner on Tuesday against the rival Washington Capitals.
The speedy winger had his first major run-in with Penguins' head coach, Mike Sullivan's dog house against the Islanders as Kapanen was benched for the third period, and apparently, it was a conversation between the two that opened up Kapanen's mindset to get re-focused.
Let's begin with Saturday's game. Kapanen was demoted to the fourth line before he eventually saw no ice-time at all in the third period. The coaching staff was not happy with his compete level and didn't like what they saw from his ability to forecheck and therefore made their in-game adjustment. As every good coach does, Sullivan made sure to have a one-on-one conversation with Kapanen before his next game, and you could tell Tuesday night that it worked as 'Kappy' was flying all over the ice.
Sullivan's Message Was Well Received
The coach's message was simple, playing with Sidney Crosby and Jake Guentzel is a privilege, and if you aren't competing for a full 60-minutes and playing a 200-foot game, you won't be out there for a regular shift on the team's top-line. Kapanen was all ears to Sullivan's stern instructions, and it showed on Tuesday night against the Capitals as he looked rejuvenated.
Kapanen was showing off his blazing speed throughout the game, and he was back to being a pest. He's certainly at his best when he doesn't shy away from contact, and he's using his speed to get in the best positions possible on the ice for his linemates. When you're playing with Crosby, it's all about keeping up and making sure you are where you're supposed to be because nine times out of ten, the Penguins' captain will be able to find you.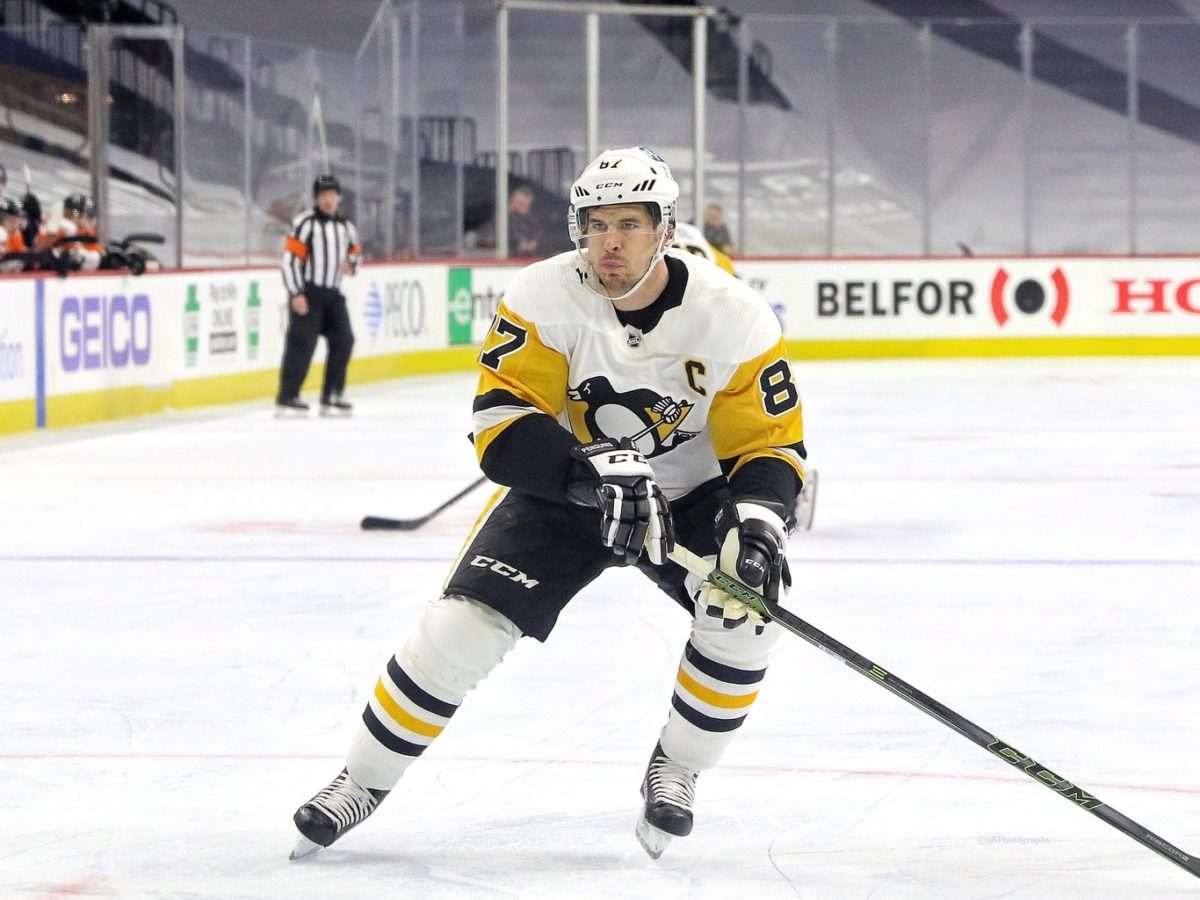 The 24-year-old Kapanen has a spotlight on him this season as ex-GM Jim Rutherford paid a hefty price to acquire him from the Toronto Maple Leafs, in what turned out to be one of Rutherford's last moves. Going seven games without scoring can wear a player down, and it's important that if he is not finding the back of the net, he's still using his speed to be a factor in the outcome of the game.
One of the knocks on him dating back to his Toronto days was his inconsistency on a game-to-game basis. Kapanen was constantly up and down the lineup, and it's almost like he could never take the next step because he wasn't being given a regular shift on the Leafs' top-two lines. Now he's been given a golden key playing with Crosby, and a great job by Sullivan for addressing his displeasure so quickly into this season as it should help propel Kapanen's game as the Penguins look to keep rolling.
It Wasn't All Good News for the Penguins
While Kapanen was a star on Tuesday, the Penguins were dealt what could be a massive blow. The team lost winger Jason Zucker to a non-contact injury as he got his skates tangled up in front of the benches. Take a look, but as with any non-contact injury, you fear the worst, which in this case could mean a tear to Zucker's right knee.
If Zucker is out long-term, Kapanen's role with the Penguins is amplified even more. While Zucker wasn't off to a tremendous start this season with his four goals in 17 games, he's a tremendous piece for the Penguins, as he impacts the team in more ways than one. The team will need players like Kapanen, Bryan Rust, and Jared McCann, who should be back soon from injury, to step up and produce in Zucker's absence.
Sullivan is one of the best in the business when it comes to communication and a lot of that comes from being a player's coach who's been there and done that. Sullivan's latest gem was finding the right buttons to press to jumpstart Kapanen and let's just say, he nailed the bullseye.
---
---
Shane covers any and everything to do with the Toronto Maple Leafs & Pittsburgh Penguins. A constant contributor to the THW family, his passion and unique perspective on the game results in some diverse content. Certainly versatile, you can also find him contributing at NHLTradeRumors.me, BaseballRumors.me & BBallRumors.com. Follow along on Twitter @ShugMcSween