Only a month in and the Pittsburgh Penguins have had an eventful start to an already eventful 2020-21 NHL season. Gameplay aside, general manager Jim Rutherford decided to shock everyone in the organization and resign mid-season.
With longtime member of the Penguins organization Patrik Allvin stepping in as interim general manager, the search was on for Rutherford's replacement. According to Chief Executive Officer David Morehouse, the search was going to be quick.
Less than two weeks later, the Penguins hired former Philadelphia Flyers general manager Ron Hextall. They also added a kicker to the announcement by presenting Brian Burke as the new President of Hockey Operations. Allvin has been moved back into his role as assistant general manager.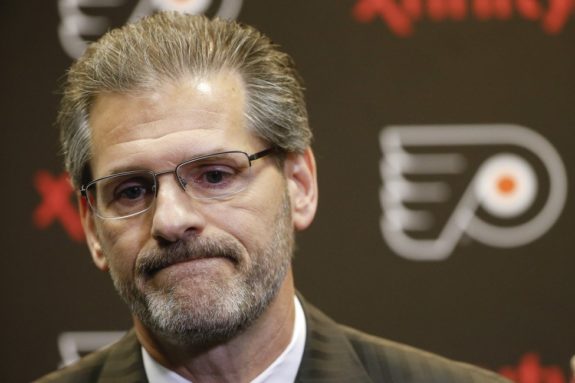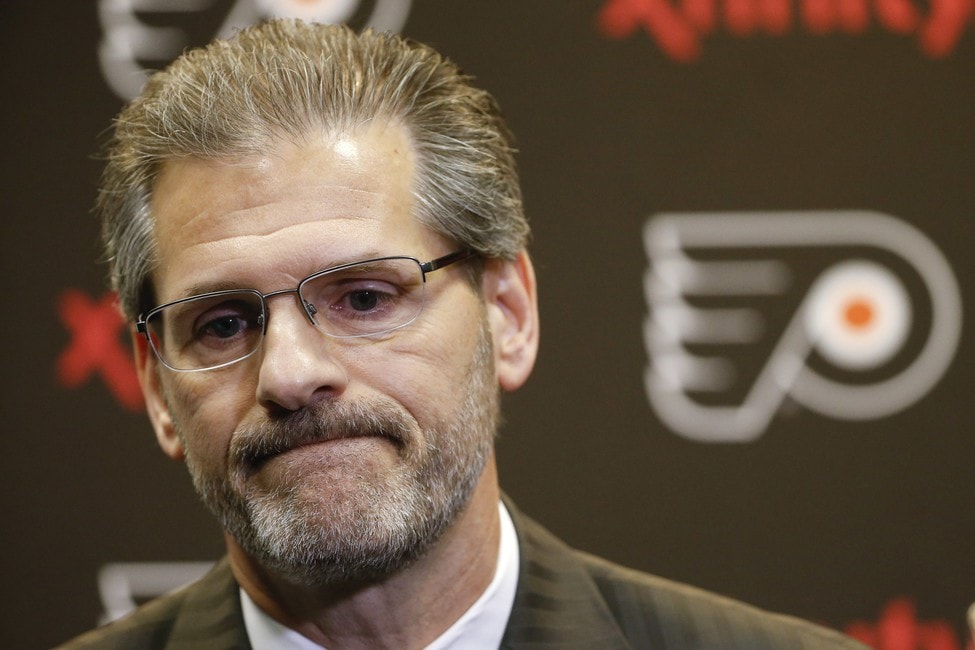 The move as a whole was a lot to unpack for Pens fans. Visions of Hextall chasing after Rob Brown were brought back, much like the image of Burke walking off the stage after just missing the chance at the No. 1 pick in the 2005 NHL Entry Draft. No one would have imagined those two would ever work in the Penguins organization, but now they're here, and they're ready to succeed.
With both Hextall and Burke in the organization, the Penguins should feel a resurgence of dominance this year, and grow into contenders for the future. Let's take a look at each of their career paths and see what they will bring to the Penguins.
Hextall's Resume
Not long after retiring in 1999, the Flyers gave Hextall a job as a professional scout. While the Flyers would later promote him to the director of player personal, his work really began to get noticed when he joined the Los Angeles Kings in 2006 as vice president and assistant general manager.
With the Kings from 2006 to 2013, Hextall oversaw all aspects of their hockey operations department. One of those rules included overseeing the Kings' top prospects, many of whom played a big role in bringing LA their first Stanley Cup in 2012. Players like Alec Martinez, Drew Doughty, Kyle Clifford, and Tyler Toffoli were all drafted by the Kings during Hextall's tenure in LA.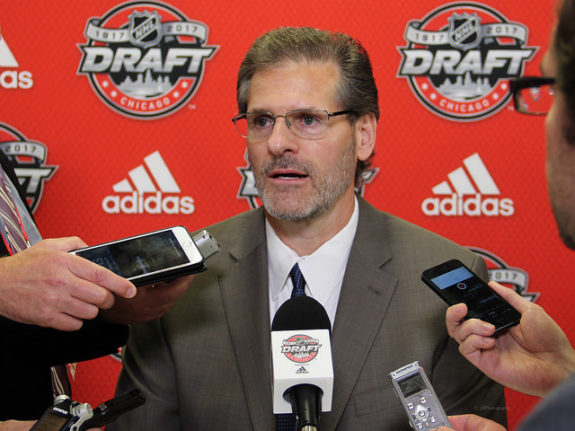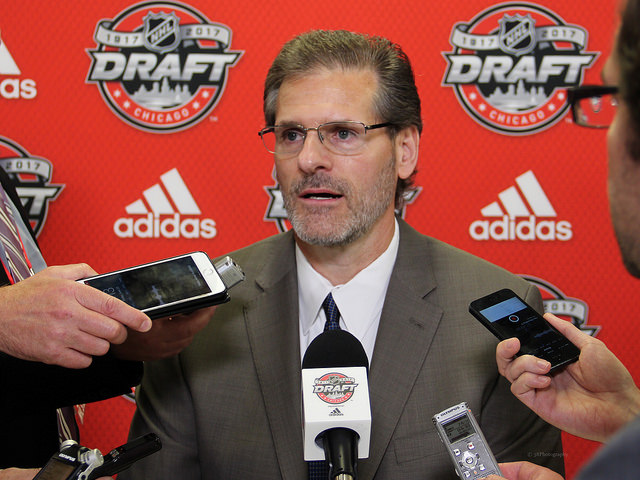 Hextall rejoined the Flyers in June of 2013 and began arguably his best work as an executive. Whether Pittsburgh fans want to admit it or not, the Flyers currently have one of the best rosters in the NHL and that is due in large part to the work done by Hextall. Promoted to GM in 2014, he participated in four NHL Drafts with the Flyers.
The current iteration of the Flyers is littered with players drafted by Philadelphia during those four years. 10 of the 26 players to play at least one game with the Flyers in the 2020-21 season so far were drafted under Hextall. That list includes key stars like Carter Hart, Ivan Provorov, and Travis Konecny. Give Hextall a few drafts behind the wheel in Pittsburgh and he will surely improve an already shallow prospect depth chart.
Hextall's Pittsburgh Ties
While Hextall was known around Pittsburgh as the hated Flyers goaltender, his father Bryan Jr. played five seasons with the Penguins during their formative years. From 1969 to 1974, Bryan Jr. was regularly one of the top point scorers on the team and led them with 48 points in 1970-71.
Ron was a child during those years and grew up cheering against the team he would eventually play for and manage. For what it's worth, the Hextall hiring in Pittsburgh could be seen as a homecoming.
Burke's Resume
Rutherford and Burke have a few things in common; They've both won a Cup with Chris Kunitz on the roster, and they've both traded for Phil Kessel. As Burke steps into his new role as Penguins President of Hockey Operations, he extends his 30+ year run as an NHL executive. Since 1987, he has been named the general manager to four different teams including the 2007 Cup Champion Anaheim Ducks.
Anaheim might be where "Burkie" did his best work as a general manager. Taking a sub-30-win team to the mountaintop in the matter of two seasons, the Ducks became regular contenders under Burke. He may not have the draft pedigree that is touted by Hextall or even Rutherford, but he is not afraid to make blockbuster deals.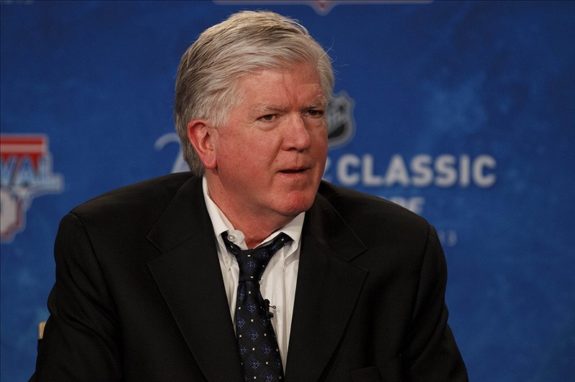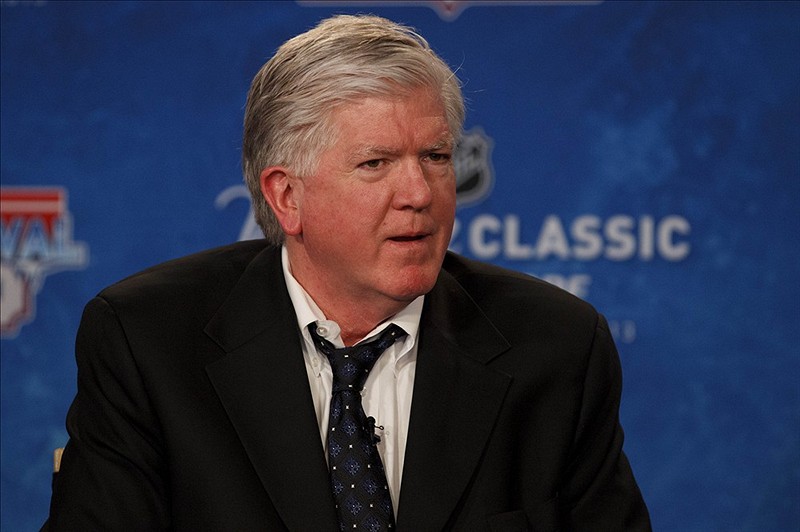 The Maple Leafs needed scoring help going into the 2009-10 season, and Burke made the move to send two first-round picks and a second-rounder to the Boston Bruins for Kessel. That trade might get criticism, but Kessel became the Leafs' leading scorer every year until his departure to Pittsburgh in 2015.
Burke most recently worked with the Calgary Flames as their President of Hockey Operations from 2013 to 2018. He didn't have much oversight in the day-to-day aspect in Calgary but was the one responsible for hiring current Flames' GM Brad Treliving.
Never one to shy away from a headline or outlandish comment, Burke has said on record that the Penguins' window to win has closed. Now, not even three months later, he's a Penguins employee. 2021 is still full of surprises, but this can be looked at as a positive. He's excited to join the organization and reopen the window in hopes of contributing to another winning team.
Job Descriptions
Signed as the new general manager, Hextall will oversee the day-to-day hockey operations portion of the team. Items include roster construction and transactions while reporting to Burke as a primary advisor. Burke was signed by the Penguins to be the director of hockey operations and report directly to Morehouse.
As it stands, the Penguins are in "win now" mode, and both men believe as long as Sidney Crosby and Evgeni Malkin are on the team, that's the way it should be. The immediate future is already the main concern for Hextall, stating that the goal right now is to make the team the best it can be.
Those words hold some weight, and rumors have swirled already that trading pieces of the aging core, including Crosby, Malkin, or Letang could happen. It seems, however, both Hextall and Burke plan on keeping all three around for the time being.
As for the distant future, the Penguins prospect pool has been struggling lately. If Hextall's reputation holds up, it should be replenished in the coming years. A resurgence of a youthful core in Pittsburgh will lead to a bright future following the inevitable departure of the current core.
Over the course of his managerial career, Hextall has built a reputation that he can build a team for the future. That is a key aspect the Penguins are looking for as their stars like Crosby and Malkin grow older. Those two won't be around forever and Hextall is a great option to help build a contender even after the departure of 87 and 71.
Morehouse promised a quick turnaround on a new Penguins GM, and he and the rest of the organization delivered. Just 13 days removed from the sudden resignation of Rutherford, two hockey legends were hired to fill the holes. With Hextall and Burke at the helm, the Penguins should be a team that can win now and continue to be a contender for years to come.
---
---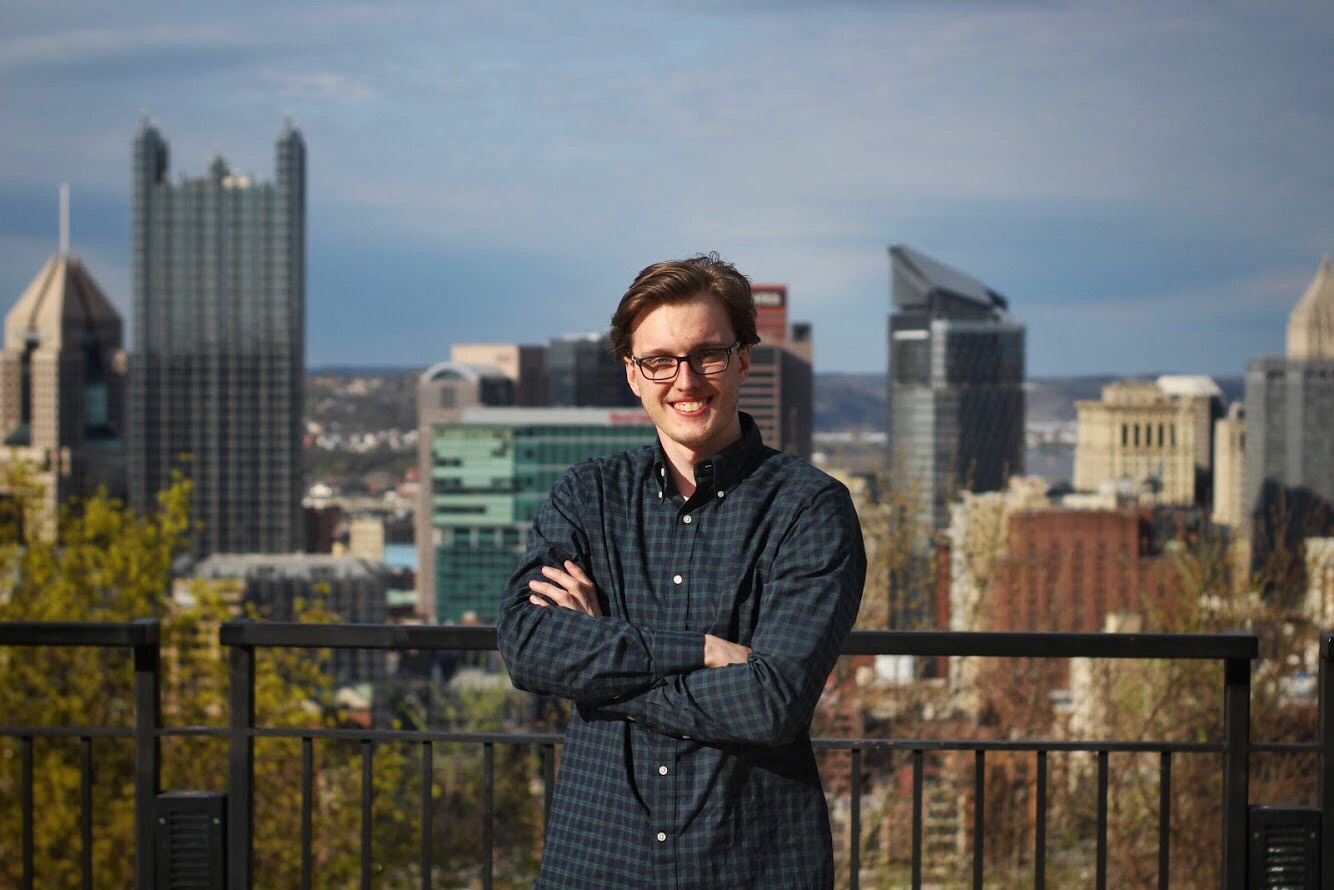 Nick Horwat is a graduate of Point Park University and was born and raised in Pittsburgh. A lifelong Penguins fan that has been watching and going to games for as long as he can remember.