The San Jose Sharks entered their first home game of the season off the heels of a brutal 6-2 loss in Los Angeles. The Sharks, as they have throughout the season, made numerous line changes in an attempt to match a more physical Vegas Golden Knights team, and improve their play.
This saw rookie John Leonard, after he was one of four forwards with a positive impact in expected goals in the loss in Los Angeles, and Noah Gregor scratched in favor of Rudolfs Balcers and Kurtis Gabriel. These were not enough, as the Sharks lost 3-1, giving up three powerplay goals and not producing much offensively.
Constant Lineup Changes
The Sharks have jumbled line combinations ahead of virtually every game so far this season, and this was no different tonight. This is especially true for Tomas Hertl, second-line center, who has seen Leonard, Balcers, Evander Kane, Patrick Marleau, Ryan Donato, and Timo Meier join him at some time this season. Hertl has three goals in his last three games and has been able to outperform this, but his linemates have contributed only once to these recent goals.
The bottom six has seen rotation as a result of these constant adjustments. The third line of Marleau, Donato, and Matt Nieto was outclassed, being the only Sharks forward line that was a negative impact at even strength.
The fourth line of Gabriel, Marcus Sorensen and Dylan Gambrell played very few minutes, making it hard to get on their performance. Gabriel played a hair over seven minutes in his Sharks debut, which raises questions as to why younger players were sat in favor of him.
The defensive pairings began seeing consistency, however, that will surely change due to injury. Radim Simek will miss time after a ruthless cross-check to his midsection from Jonathon Marchessault. Erik Karlsson remained on the bench for the last 11 minutes of the game, however, Boughner seemed not worried and explained he tweaked something.
Special Teams Struggle
The Sharks powerplay has struggled ever since a strong showing in their first series against the Arizona Coyotes. The club is 15.6% on the man-advantage, well under the 21.1% league average. San Jose produces little chances on both their units and zone entries have been less effective every game
One reason could possibly be the new look of the units. The Sharks run three forwards (Hertl, Logan Couture, and usually Kane) with two defensemen (Karlsson and Brent Burns) mainly focusing on the threat of a one-timer for Burns, similar to what Alex Ovechkin does. However, the team runs a traditional umbrella-style attack in addition to this, making puck retrieval difficult. If a Burns shot does not score, it is likely sent down the ice and another zone entry is needed.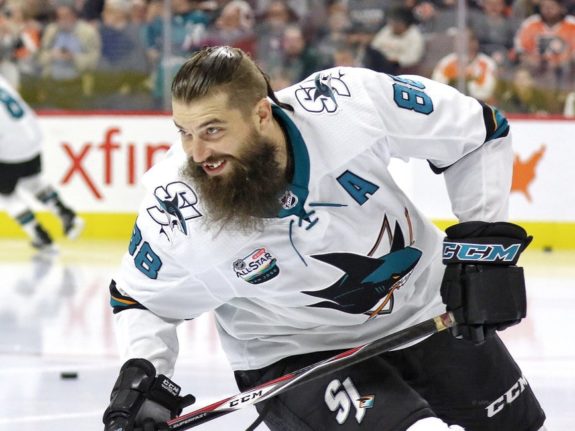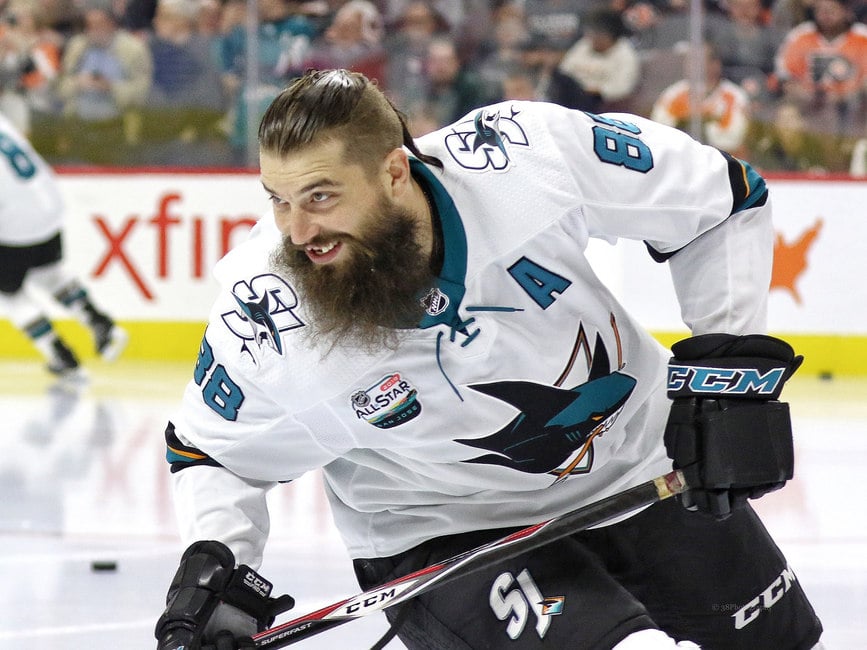 The second unit of Donato, Meier, Ferraro, Kevin Labanc, and a fourth rotating forward also produces little. This unit often appears more exciting, with Meier and Labanc often having chances shooting from the wings, but has produced little. This unit has one goal on the season.
San Jose's penalty kill noticeably struggled for the first time this season. Vegas scored on three of their five attempts in the game. Entering with an above-average rating, it is likely a fluke game, but not good for netminder Martin Jones, who often appears more solid down a man than at even strength.
More Changes Coming
The Sharks only had a single game against the Golden Knights and will attempt to get back into the winners' column against the Anaheim Ducks. With an injury likely keeping out Simek next game, there will be a new defenseman added to the starting lineup.
Boughner will have to decide between Jacob Middleton and Nicholas Meloche, both of whom battled for the sixth defenseman spot early, but lost to Nikolai Knyzhov. Recently acquired Fredrik Claesson will also have a chance to slot into his first game in teal. Karlsson's status for the next game is unknown.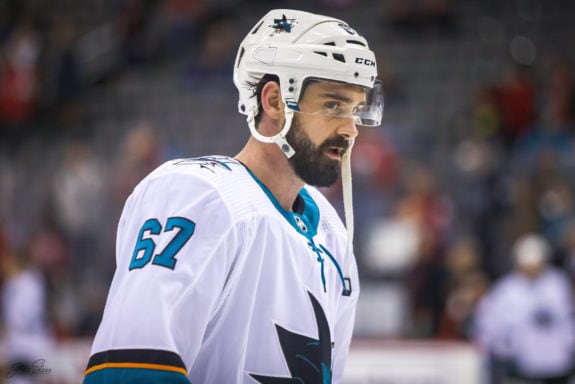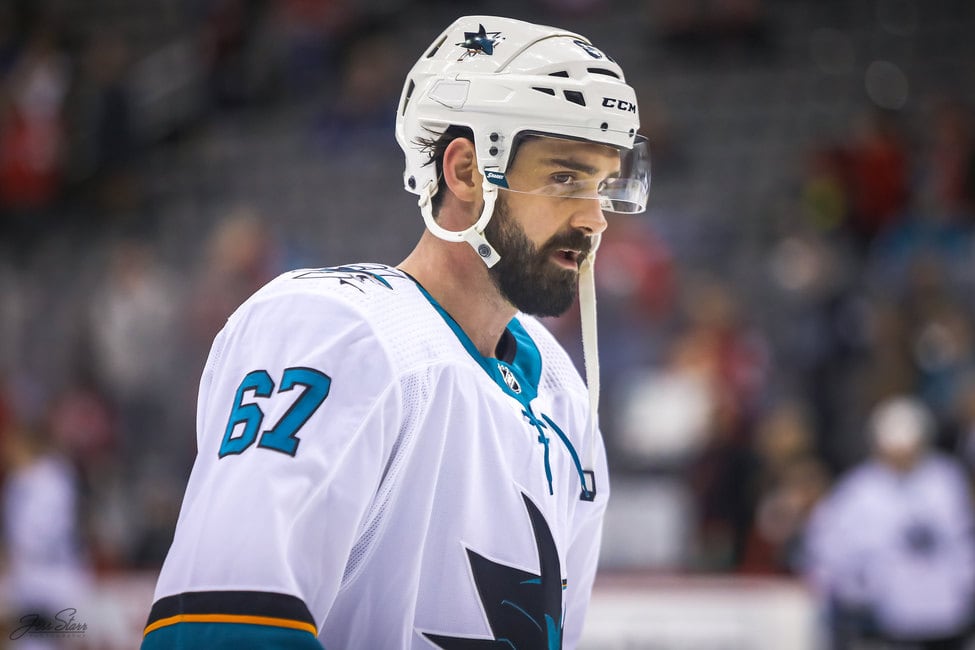 For the forward core, it is unlikely Gabriel stays in after playing just seven minutes in his debut. Leonard, who played on the second line as recently as the third period of the last Kings game, could return. Gregor who has fluctuated throughout the bottom six could also return. After notching an assist in his debut on the second line, it is likely Balcers stays in the lineup.
With Devan Dubnyk injured, Jones is the clear starter, with Russian youngster Alexi Melnichuk as the backup. After yet another game under a .900 save percentage, it is hard to justify playing Jones, but playing a rookie with two games of AHL experience is also difficult. With the Ducks being a less strong team, Melnichuk could get a start in a position to succeed.
The Sharks are in a poor spot. Tied for the bottom of the West Division, dealing with injury issues, and yet to record their second regulation win, the outlook is bleak. Gaining key contributions from their top players, such as Hertl who has produced well recently, is key for the Sharks to shake out of their current slump.
---
---
Josh is a young writer from the Bay Area, who now studies journalism at San Diego State University. In addition to covering the Sharks and Gulls for THW, Josh is a crossover scout at FCHockey and covers his school's hockey team at TheDailyAztec. When not obsessing over hockey, Josh loves blasting music with friends, theatre, and playing with his dog. Follow Josh on Twitter for his latest takes on the Sharks, Gulls, and NHL Draft!