Pipes have been bursting in Dallas for the last couple days.
No, not the ones behind goaltender Anton Khudobin.
As an unprecedented cold front continues to sweep across the state of Texas, the extremely cold temperatures have wreaked havoc in the Dallas-Fort Worth area, forcing many of its 7.5 million people into rotating and controlled power outages to conserve resources.
The American Airlines Center, home of the Dallas Stars, wasn't immune to brownouts, which postponed the Stars' Monday-Tuesday doubleheader with the Nashville Predators.
By all accounts, it was the right decision. It was also a decision that may keep the Stars' playoff hopes from bursting less than a month into the season.
What's Going On?
The Stars have lost their last five hockey games. That's the simple answer to emboldened question above.
But why? Now that's a tricky one.
The reality is that the Stars aren't playing bad hockey, they're just not playing hockey that's good enough to win. A lazy penalty here and a breakdown in coverage there is almost always going to come back to haunt a team. That was the case in Dallas' most recent loss to the Carolina Hurricanes.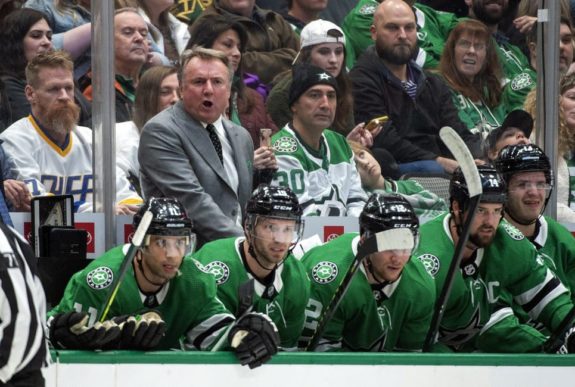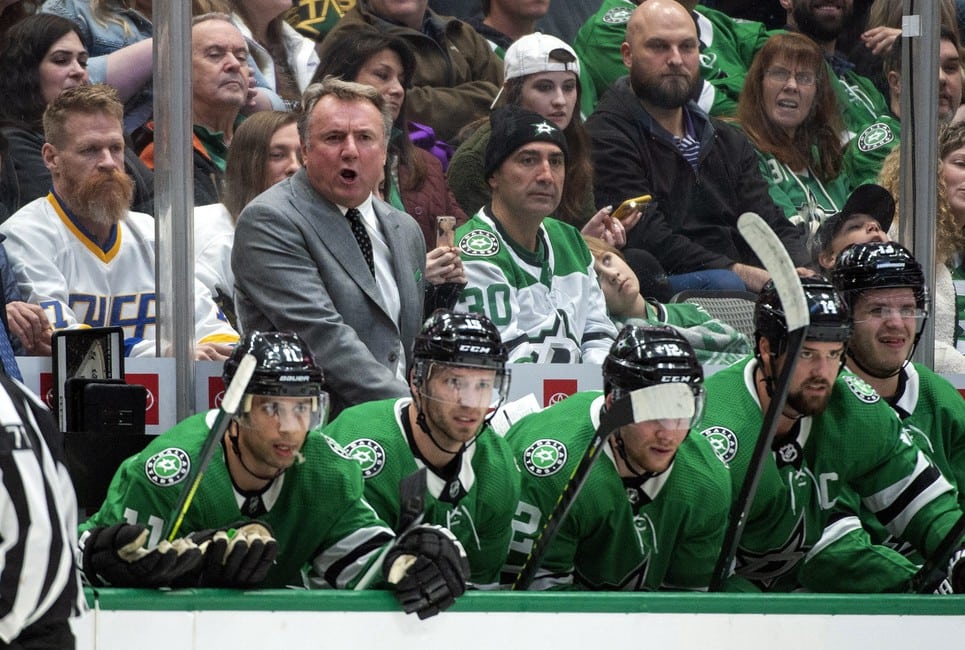 The Stars played strong, efficient hockey for the first 37 minutes. Then, in a five-minute stretch, their lead and momentum evaporated. Carolina tied it, 1-1, after a high cycle caught Dallas puck-watching in its defensive zone with 2:31 to go in the second period. The Hurricanes took the lead with seven seconds left in the period on what was essentially a power-play goal given that it came two seconds after John Klingberg's tripping penalty had ended. Carolina scored for a third time in a span of 4:37 when Jordan Staal was left alone in front to easily one-time a power-play goal past rookie goalie Jake Oettinger.
The Stars did fight back and eventually tie the game on a Joe Pavelski goal with 40 seconds to play, but the Hurricanes were able to take the all-important extra point in the shootout.
"Did we play well enough to win that game? Yeah. Are we throwing points away? Yeah, we are. We're outplaying teams and giving up points. We're not giving up much. The ones we're giving up are stupid plays by us and (the opponent) is taking advantage it. … We're running out of patience."

Dallas coach Rick Bowness, during his post-game media availability on NHL.com, following the Stars' 4-3 shootout loss to Carolina on Feb. 13.
A Fresh Start
Recent history has shown that these Dallas Stars take full advantage of an opportunity to refresh and reassess. Many pundits looked at how poorly the Stars were playing prior to the COVID-19 layoff and assumed that they'd pick right up where they left off.
That wasn't the case.
Dallas was 0-4-2 in its final six games before COVID-19 cancelled the rest of the 2019-20 season. But the Stars came back rejuvenated, defeating the Calgary Flames, Colorado Avalanche and Vegas Golden Knights before falling in six games to the Tampa Bay Lightning in the Stanley Cup Final.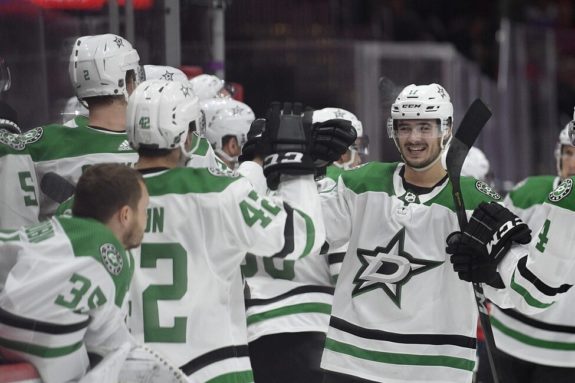 The Stars began this season 4-0, using extra practice time and a delayed beginning of the season to get off to one of the strongest starts in franchise history.
The Perfect Opponent
It will be five days since the shootout loss to the Hurricanes when the Stars skate back onto the ice at the AAC on Thursday night. It will also be 145 days since the Stars lost Game 6 of the Stanley Cup Final to the Lightning.
Dallas will have an opportunity to not only get back on track, but avenge its heartbreaking series loss last September when the Stars welcome Tampa Bay to town for a Thursday/Saturday doubleheader.
The Lightning have picked up right where it left off, leading the Discover Central Division with a record of 10-3-1. But the Bolts are coming off a three-game set with their intra-state rivals, the Florida Panthers, who beat Tampa Bay twice, outscoring the Lightning 11-6 in those games.
That's the good news for the Stars.
The bad news is that the Panthers managed just one power-play goal in 10 chances against the Lightning's fourth-ranked penalty kill. The Stars' third-ranked power play will certainly test Tampa Bay's penalty-killers, but Dallas needs to use this extra time off to figure out how to play more consistent hockey at even strength, especially offensively.
Overall, the Stars (3.33 average goals per game) are averaging a half-goal less per game than Tampa Bay (3.86 GPG). But that average drops to almost an entire goal per game less than the Lightning when playing at even strength.
"We have to tighten up. We need to make an extra play at some point to get over this hump, and I believe we can turn the corner here soon."

Dallas Stars forward Joe Pavelski, during his media availability on NHL.com.
Ending an extended losing streak against the defending Stanley Cup champions doesn't seem like it would be the most ideal situation. But revenge is a dish best served cold. And right now, there aren't many places colder than Dallas.
---
---
Born and raised in New Hampshire, I grew up playing hockey and cheering for the Minnesota North Stars. When they moved to Dallas in 1993, I parted ways with the franchise, vowing to never root for a team that played hockey in Texas.
Ironically, nearly 30 years later, I am now a proud Texan, living with my fiancée in Dallas. And having lived here for more than three years now, I can honestly say that the Stars have an awesome fan base, are more knowledgeable about hockey than I expected, and are truly passionate about their team.
A former newspaper sports writer, covering the Boston Bruins for more five years, turned cybersecurity sales rep – I'm excited for the opportunity to work for THW and provide my insights on all things Dallas Stars.