The NHL Trade Deadline is less than two months away on April 12. Now's the time when teams should start thinking about what to do with their upcoming unrestricted free agents. The Minnesota Wild are one of those teams that will have to decide whether they'll be buyers or sellers at the deadline. As of Feb. 18, the Wild are last in the West Division with a 6-6-0 record through 12 games.
While they're only four points out of a playoff spot, catching the higher teams may be easier said than done. Minnesota recently missed two weeks worth of games due to COVID-19 protocols, and they struggled in their first game back. Plus, as a rebuilding team, there isn't pressure for the Wild to have playoff success just yet.
If the Wild continue on this path, they'll probably be sellers when April 12 rolls around. Across the team's NHL and AHL rosters, the Wild have 12 pending UFAs, including several who could be valuable rentals for teams making a playoff push.
Here's a look at five upcoming Minnesota UFAs who could be on the move by the trade deadline.
1. Nick Bonino
When the Wild acquired Nick Bonino and a couple of draft picks from the Nashville Predators back in October 2020, he was expected to fill a middle-six forward role while also contributing in the locker room. The 32-year-old Bonino played 219 games with the Predators, tallying 47 goals and 95 points.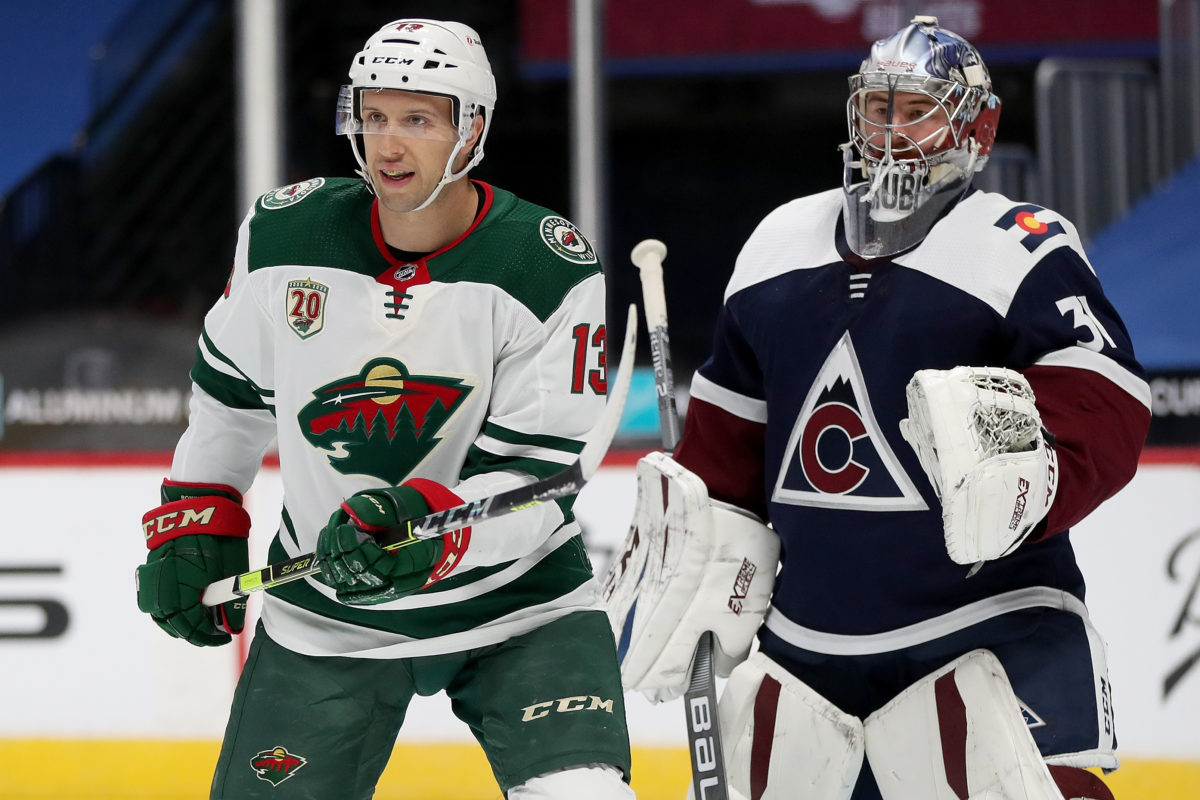 Unfortunately, Bonino's 2020-21 NHL Season hasn't started off that well, as he has two points in 10 games with a -7 rating. He's been playing most of his 5-on-5 minutes this season on a line with Kevin Fiala and Marcus Johansson. In seven games playing together, that line has scored no goals while allowing two, according to Money Puck.
Despite his offensive struggles, Bonino is still a top-20 player when it comes to faceoff percentage, sitting at 55.9 percent. That statistic, plus his Stanley Cup experience, could get the Wild some draft capital or prospects at the trade deadline.
2. Nick Bjugstad
Nick Bjugstad has had injury issues throughout most of his NHL career. The last time he played a full 82-game season was back in 2017-18 for the Florida Panthers. In that season, he scored 19 goals and 49 points, proving that he had potential to be a middle-six contributor. Since then, he's only played 88 total games. The Wild took a gamble on Bjugstad when they acquired him from the Penguins for a conditional pick in September 2020. When the trade happened, he said that he was excited to play for his home state team that he grew up watching.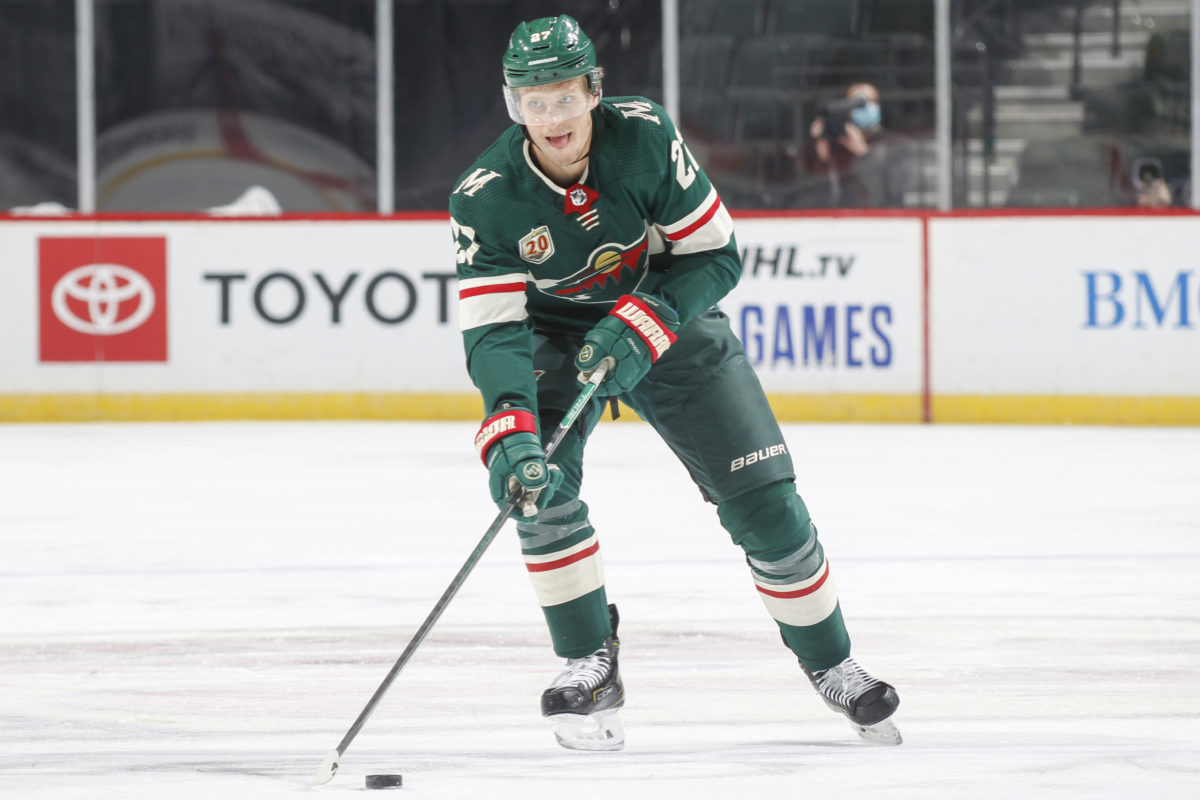 Fast forward to the 2020-21 season, and Bjugstad has two goals in 10 games played. If he can prove that injury issues are behind him and he can get back to his Florida numbers, he could be a valuable trade piece at the deadline. His $4.1 million cap hit is not a huge risk, considering he's on the last deal of his contract. He can also play multiple positions, which could widen the field of potential suitors with center and right wing needs. The Wild could even choose to try to keep him in the offseason since he's only 28 and could continue being a veteran presence in the rebuild.
3. Brad Hunt
Brad Hunt isn't one of the top names that could be on the move at the deadline, but that doesn't mean he doesn't have value. He recorded his best point total in the 2019-20 NHL Season, with 19 in 59 games. This season, COVID-19 has held him at five games, with most of his 5-on-5 minutes taking place on a pairing with Ian Cole. Hunt has yet to record a point yet this season; however, he has looked solid defensively. At 32, his leadership skills have also been valuable to the Wild's locker room.
Hunt's cap hit is just $700K, so he's more than affordable for playoff teams. While he's only played double-digit minutes twice in his first five games, he's still a suitable third-pairing defenseman. A player like Hunt may also come in handy if a team has to sit players in the playoffs due to COVID-19 or injuries. He may only fetch the Wild a late-round draft pick, but that's better than nothing.
4. Marcus Johansson
One player's name that's been tossed around in trade conversations heading into the 2020-21 season was Marcus Johansson. For the longest time, he consistently put up around 20 goals and 40-50 points early in his career. However, like Bjugstad, the 30-year-old has missed 88 games over his last four seasons, so injuries and age have prevented him from being as effective as he once was.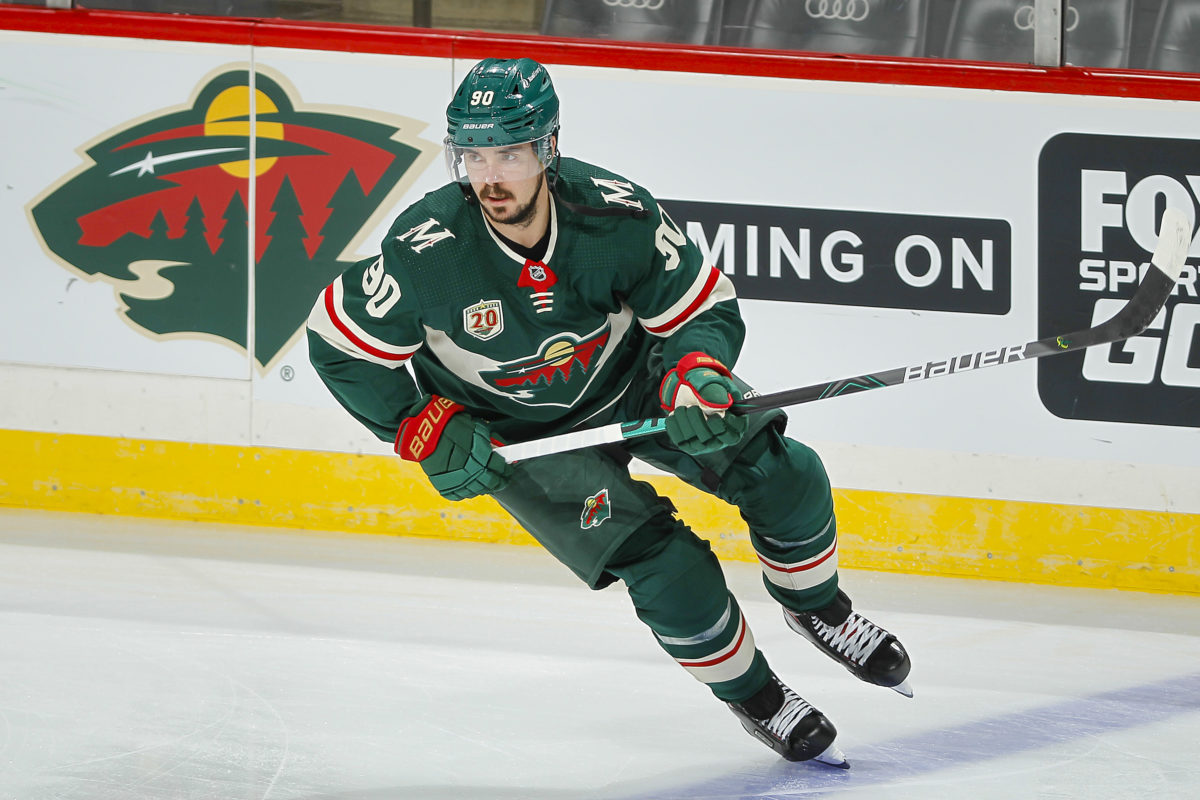 Johansson's $4.5 million cap hit is far from cheap, but the Wild could also eat some salary in exchange for more draft picks. Him being able to play wing and center also works in the Wild's favor, as playoff teams may want to bolster their third or fourth line. He's also capable of playing power play minutes, scoring 102 of his 290 career points on the man advantage.
5. Ian Cole
Just over a month ago, the Colorado Avalanche traded Ian Cole to Minnesota in exchange for Greg Pateryn. So far, Cole has looked solid for the Wild. He's suited up in eight games, recording an assist, eight hits, 14 blocked shots, and a +1 rating. Like Bonino, Cole was a part of the Penguins' back-to-back Stanley Cup Championship runs, so his experience will be valuable. He's also shown in recent history that he's not afraid to throw timely hits, nor is he scared to drop the gloves if need be.
In the 2020-21 NHL Season, Cole has displayed chemistry with defensive partner Carson Soucy. When this pairing is on the ice at 5-on-5, the Wild are outscoring opponents 3.54 to 0.71 per 60 minutes, according to Money Puck. Even though Cole's cap hit is at $4.25 million, the Avalance are already retaining $800K. Should the Wild retain more, Cole could be an invaluable deadline steal.
In Conclusion…
Long story short, the Wild could end up making several different decisions by the middle of April. For all we know, the team could turn things around, challenge for a playoff spot, and keep the majority of their UFAs. However, it's more likely than not that they'll be sellers, and that's okay. Most of their UFAs are over 30 years old and won't fit in with the Wild's long-term plans. Bjugstad could end up staying due to his age, whether or not he can be a proper contributor.
At the end of the day, if the Wild are going to rebuild, they may as well commit to it. If that means trading aging UFAs for picks and prospects, then that's what needs to be done. It's important to keep in mind that Minnesota also needs to take care of its pending restricted free agents. Depending on how the likes of Kirill Kaprizov, Kevin Fiala and Joel Eriksson Ek play going forward, the Wild may need to start preparing cap space sooner than later.
---
---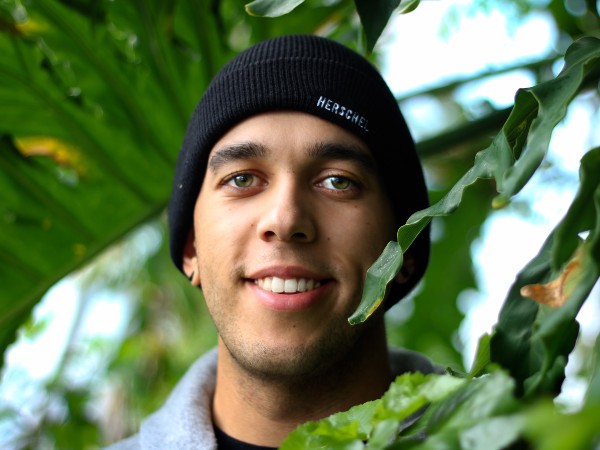 As a lifelong hockey fan and recent Master of Journalism graduate, it's always been my dream to write about the sport. That's why you can find me here on THW covering the Minnesota Wild! You may also see my work on FanDuel, the Ottawa Citizen, and various sports betting sites. Follow me on Twitter @devplat!