The Minnesota Wild had lost the last two out of three games prior to the COVID-19 pause in their season. Before this pause, several Wild players who were having slow starts seemed to be finally gaining ground. This list included the Wild's former scoring leader in past seasons, Zach Parise.
It wasn't anything spectacular, but Parise was slowly starting to put points on the board, and he had a point in the game right before their pause. It's hard to say if that would have been the start to a scoring streak or not, but now that their season has started back up, he'll be feeling the pressure to score.
Parise's Scoring Struggles
In previous non-shortened seasons, it hasn't usually taken Parise so long to start his scoring. In his two highest-scoring seasons for the Wild, he scored in the first game of both seasons, and one of them ended up being a multi-point game.
There's no doubt in people's minds that Parise can score goals. However, for some reason, he's only found the back of the net twice and assisted on just four goals for six points in the Wild's 13 games. In past seasons, he's been in ranges from nine to 12 points in his first 13 games, almost a point-per-game with several multi-point games thrown in. He seems to be off his rhythm so far this season, and it's hard to pinpoint why.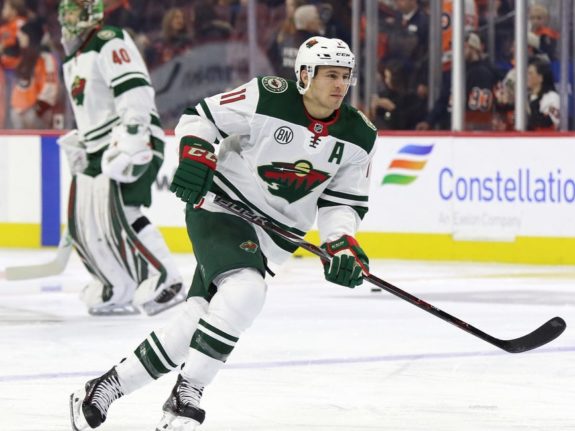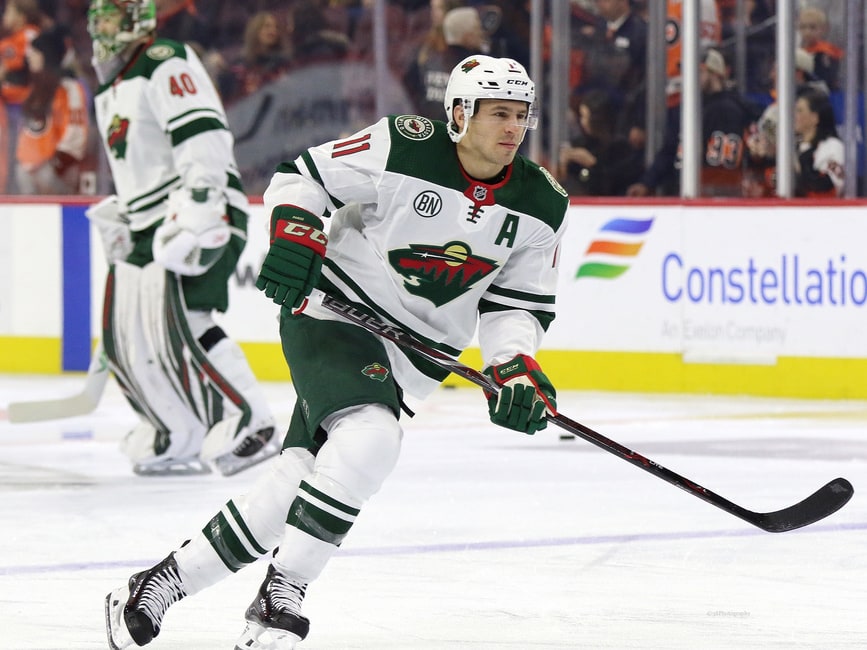 With how crazy the past two seasons have been, it's not shocking to know some players are having scoring difficulties. But Parise is one who's steadily been above 30 points; he's done it 13 times in his 16-year career. He's not shy about scoring or assisting on goals, for that matter, with a career-high 94 points in just his fourth season in the National Hockey League and 82 points the following season.
Fast forward 11 or so years, and at 35 years old, he still managed 46 points last season, and that was in a shortened/split season as well, where it only took him two games to tally his first point. That game didn't start a scoring trend for Parise, he managed to scatter points here and there, but then towards the middle of the season, he got hot. He managed to have a couple of runs of five straight games with points.
Parise On the Right Track
Obviously, after nearly two weeks off with little to no skating going on, players are going to be rusty that first game back. The line of Parise, Joel Eriksson Ek, and Kirill Kaprizov was no different. They had chances but couldn't get past Los Angeles Kings' goaltender Jonathan Quick on Tuesday night. Parise was the only one left off the scoring sheet that night; Eriksson Ek had three shots on goal while Kaprizov had five shots. In their next game, Parise finally found that little spark he was looking for.
He did have success finding the scoresheet when the Wild faced off against the Anaheim Ducks two nights later. Late in the game, the Wild were leading 2-1 when Ian Cole was able to set up a beautiful tic-tac-toe play. Nick Bonino caught Cole's pass, sent it to Parise, who one-timed it across to Marcus Foligno, and he found the back of the net for the game-winner as a power play was expiring.
This could be a good start for Parise after their two-week break. Considering when the season started, he didn't get a point until five games in. Now coming back from a long break, he gets a point in just their second game, so perhaps he has found the scoring touch he's been searching for.
Final Thoughts
Everyone knows the Wild could really use some of Parise's scoring finesse, especially with just 43 games left in the season if they have enough time to get them all in. Not only is his scoring goals important, but setting up teammates is just as imperative. He can use his puckhandling skills to draw attention away from players like Kaprizov and Fiala, especially on the power play. And when they're open, he can send them the puck for perfectly timed shots.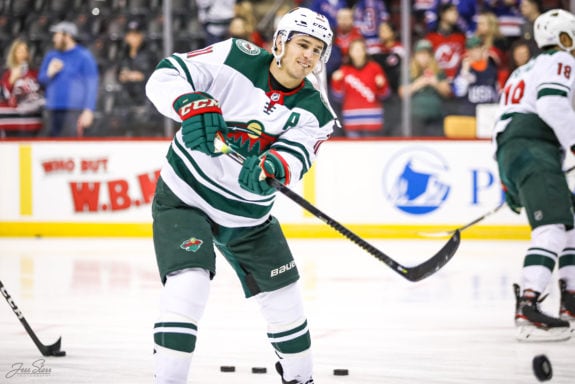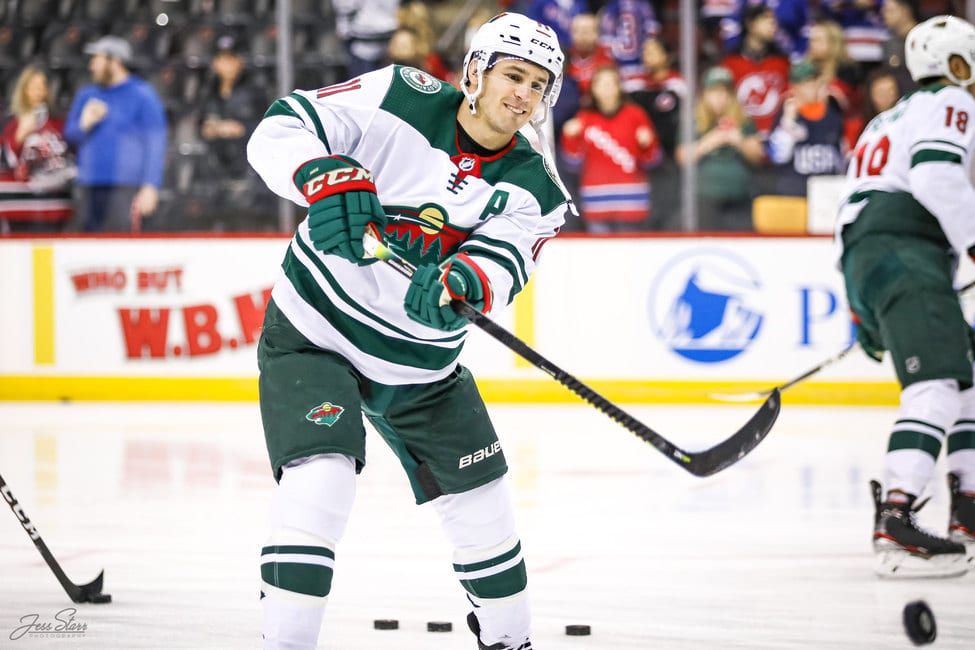 The power play is something else that has started out slow, seemed to ramp up a little, and has since fizzled out again. Parise is one of the main contributors on the power play, so hopefully, he can find his scoring streak and add some power play points as well. The Wild really need Parise to start scoring, as their opponents won't get any easier going forward, and they'll need as many points as possible to climb the standings.
---
---
Mariah Holland is a contributing Minnesota Wild writer for THW. She's been covering the Wild at THW since October of 2020 and specializes in game takeaways and weekly check-ins. She is always looking for different angles to cover the Wild and dig deeper into the stories surrounding the team to help fans connect on a more personal level and to keep an eye on the latest follow her on Twitter @MariahEStark.