Though each team in the NHL deals with injuries, the Blues have been unluckier than most. Despite being the last team in the United States to place a player on the COVID-19 list, which they just did with Sammy Blais, they are in the top-five in the league in man-games lost, and the injuries are only piling up. They entered the season missing Vladimir Tarasenko and have since lost Blais, Tyler Bozak, Robert Thomas, Jaden Schwartz, Colton Parayko, Ivan Barbashev, and even top-prospect Scott Perunovich, who had season-ending shoulder surgery.
It is the cruel reality of sports that one player's injury is another player's opportunity. But the Blues suddenly have a seriously undermanned lineup, and they need players to fill those holes. In this article, we'll look at five players who might potentially step up, starting with two roster fixtures who need to improve their play, and moving to three fringe players or prospects who might have an opportunity to make a name for themselves in the coming weeks.
1) Zach Sanford
Zach Sanford has been one of the Blues' most frustratingly inconsistent players since his arrival as part of the Kevin Shattenkirk trade in the 2017-18 season. His highs are very high: Sanford looked like a star in the Blues' Stanley Cup Final against his hometown Boston Bruins, and he even managed a four-goal game against the Vegas Golden Knights last season. But he suffers from severe lapses in form. His scoring touch, which has the potential to provide top-six impact and 20-plus goals a year, disappears for long stretches. And most troublingly, he suffers from a lack of physicality, which is especially unforgivable for his 6-foot-4, 207-pound frame.
The Blues' most recent game was a perfect encapsulation of Sanford's inconsistency. A lapse in focus and physicality led to Evander Kane's opening goal, which had him in the doghouse with many fans. But then he won a net-front battle to redirect a Torey Krug shot and score a goal later in the game.
There are no questions about the ceiling of Sanford's talent. But he must become a more consistent player. And this period with players missing from the lineup is the perfect opportunity. The team needs him to step up and play a consistent top-six, scoring role like he has done for stretches in the past. Perhaps he can look to the example of Jordan Kyrou, who has soared past the Blues' other prospects as the best young player on the team by far, and is currently second in scoring on the team at just under a point per game.
2) Vince Dunn
We could copy and paste everything from the paragraphs about Sanford to describe Vince Dunn's issues. His play has been so inconsistent that he is the subject of widespread trade rumors, but his upside is high enough that he should be appealing to many teams. The best marriage is still for Dunn to stay with the Blues, though, and this stretch provides him an opportunity to solidify that relationship. He has looked better in recent games, since suffering an early-season healthy scratch. But he needs to win back the fans and possibly his head coach, particularly in a crowded field of undersized, left-handed puck-moving defensemen that includes Krug and Perunovich. This stretch could provide Dunn just the opportunity to move up the lineup and prove his value, either to the Blues or to prospective trade partners.
3) Niko Mikkola
Now we look at a player who is not a lineup fixture, but who soon might be: 24-year-old Finnish defenseman Niko Mikkola. The 2015 fifth-round draft pick has played nine games so far this season, and despite being a minus-two, he looks like a poised young defenseman who has a place in the NHL. Mikkola will never have scoring upside, but he provides the stability and size that could make him an asset as a third-pairing defenseman and penalty killer. He is the type of player who quietly racks up NHL games due to his reliable skillset, and this injury wave could be his first opportunity to find a consistent spot. The one problem with both Mikkola and Dunn is that they play on the opposite side from Parayko; however, there is one more defensive prospect who deserves an opportunity that does not have that issue.
4) Mitch Reinke
The Blues signed Mitch Reinke as a college unrestricted free agent during the 2017-18 season, and he immediately made his NHL debut in one game, ironically because the team was severely shorthanded due to injury. But he has not played a game since then. Still, Reinke had a very impressive rookie season in the American Hockey League (AHL), breaking a San Antonio Rampage franchise record for points by a rookie defenseman. That record was once held by Keith Yandle, and given the dissolution of the Rampage this season, it may stand forever.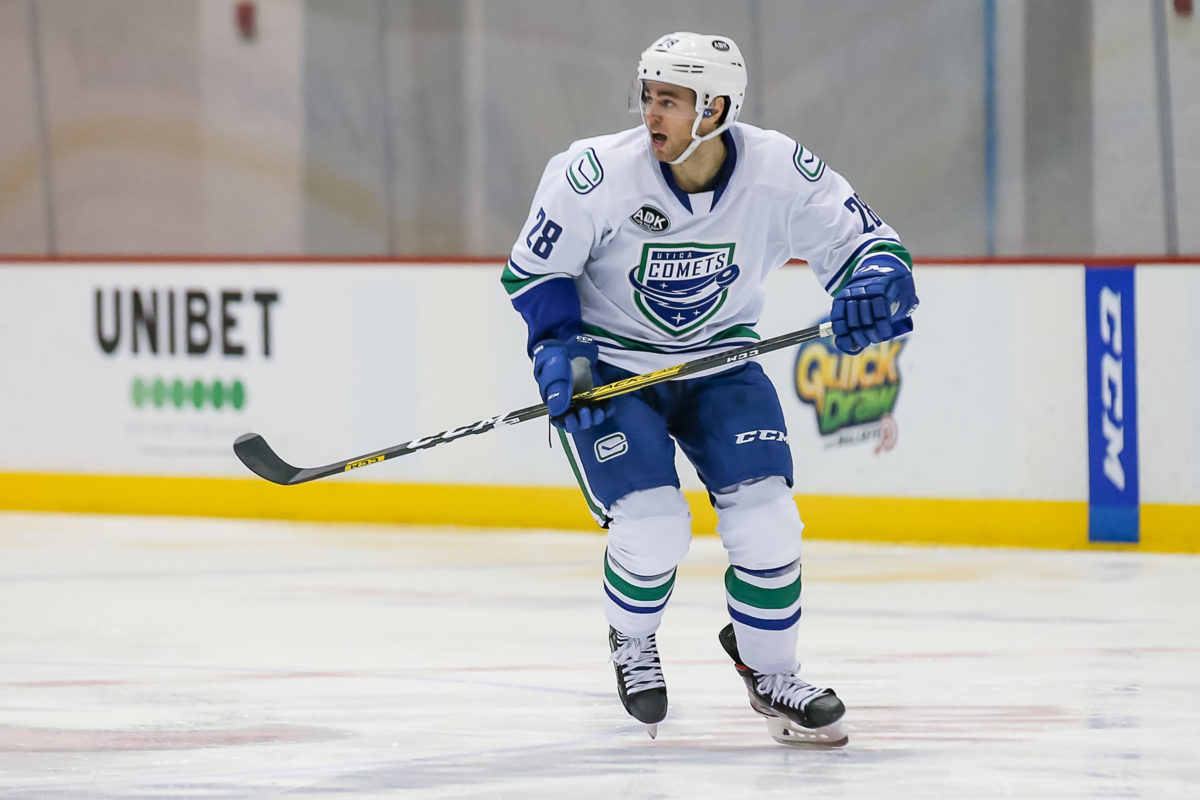 Reinke had a middling second season in the AHL, but the Rampage were in chaos and the season was shortened by the COVID-19 pandemic. So far this season, he has four assists in five games with the Utica Comets of the AHL, where the Blues prospects are playing this season. He looks to have returned to his prior form.
Reinke entered the season with a lot to prove, but he also stands alone among St. Louis prospects as the only remotely NHL-ready right-handed defenseman. With Parayko's injury, it might be an opportunity for the team to take a look at the 25-year-old Stillwater, MN native. If Reinke doesn't get an opportunity in the NHL before long, he might never see another one. But this wave of injuries may provide him with precisely that chance.
5) Austin Poganski
Austin Poganski entered the season as mostly an afterthought in the organization. But the recently-turned 25-year-old has a pedigree for NHL success. Drafted in the fourth round in 2014, Poganski played at the distinguished University of North Dakota and eventually became the team's captain. More recently, he surpassed 30 points in two-consecutive AHL seasons and made his NHL debut in one game last season.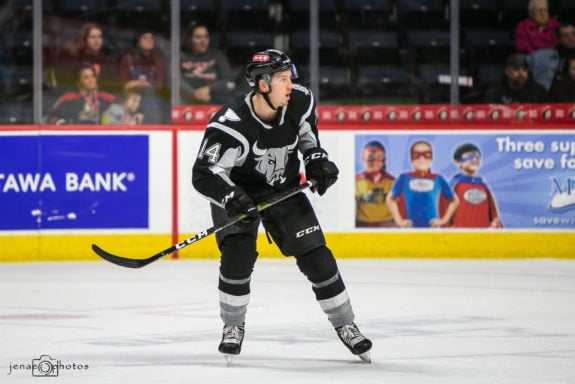 One of the first players the Blues turned to when injuries started to arise, Poganski has already played in three games this season, and he looks like a player who may have bottom-six staying power in the NHL. But with this serious wave of injuries, the team may need to look at him higher up the lineup, which could be his opportunity to prove even more. He will be one to watch in coming games.
Health is Priority One
As much as Blues fans may want to see some young guns step up into more significant roles and prove themselves as future contributors, seeing the team's primary stars return to health is clearly still priority one. Schwartz may be close, and Blais should return after his COVID quarantine. Barbashev and Thomas are on injured reserve, and Parayko and Bozak's injuries seem long-term, too. But the best news is that Tarasenko has been skating with the team. He has still been the biggest missing piece on the team for quite a while, and his healthy return would be a bigger boon than just about any other player. In the meantime, the Blues need some players to step up, and these five youngsters may have the best chance to provide backup.
---
---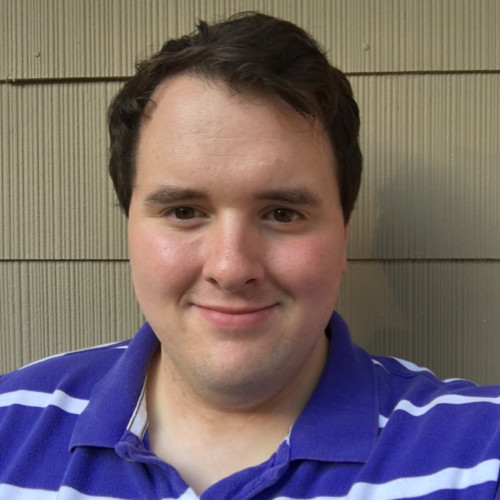 Stephen Ground is a veteran of over three years at THW, focusing on the St. Louis Blues, NHL goaltending, and the annual World Junior Championship. He is the co-host of the Two Guys One Cup Podcast, a hockey podcast focused on the Blues.