Instead of bleu, blanc et rouge, think yellow and black.
If the Montreal Canadiens were a taxi, they'd be approaching a green light that just turned yellow, with general manager Marc Bergevin behind the wheel and head coach Claude Julien in the back as a passenger who's far from making life easy on the former.
Canadiens Start Slumping It Up
After an impressive 5-1-2 January, the Canadiens have struggled in February and are all of a sudden 9-5-3 in fourth place in the North Division. The recent 2-4-1 stretch is legitimate cause for concern for several reasons. There's the obvious issue of the Habs simply not playing well. Beyond that though, there's also the issue of this specific, shortened 56-game season.
To elaborate: This is not a season the Canadiens can afford to let become a lost cause, let slip through their fingers. They've got several expiring contracts to key players (Phillip Danault, Tomas Tatar), while goalie Carey Price and Shea Weber, each of whom are off to slow starts, are now 33 and 35 years of age respectively.
In other words, if the Canadiens fail to take advantage this season, in a relatively easier North Division, there are only so many kicks at the can left. So, because each passing game means so much more, it being proverbially worth four points and there being 26 fewer games overall, if Bergevin opts to make a change he can't afford to wait all that much longer. The key word is "if."
Due to quarantine complications, trading is damn-near impossible for a GM who has previously argued it's hard to do in the best of times. That leaves a coaching change, i.e., firing Julien, as one of the only arrows in Bergevin's quiver.
The problem is Bergevin's already fired it off before, when he let Julien's predecessor, Michel Therrien, go back in 2017, coincidentally at around the same time of the calendar year, during the season.
On one hand, there is precedent. On the other, it didn't work so well the last time around, with the Habs getting upset in the first round in embarrassing fashion. So, Bergevin could prove trigger-shy when it comes to making a coaching change, even if simply out of self-preservation. Julien is Bergevin's second hire. If he doesn't work out, it would look incredibly bad on Bergevin, whose contract expires in 2022.
Everything Aligning Except Play of Canadiens
There is no doubt something needs to change. Unquestionably, the Canadiens are failing to live up to their potential during a season in which the Habs should have aspirations of reaching Round 2 at the very least. A division crown and the final-four berth that comes with it should not be out of the question, this season of all seasons. That was evident based on the moves Bergevin made in the offseason. It's a notion the team's performance in the season's early going only confirmed. Both on paper and in practice, this team should be better than they are playing right now.
However, whether or not a coaching decision makes sense is almost irrelevant. Jobs are at stake and not just Julien's. Bergevin is likely safe for this season at least, as it wouldn't make sense for owner Geoff Molson to have kept him on this long, through numerous other opportunities to make a regime change, only to let him go so close to the end of his contract.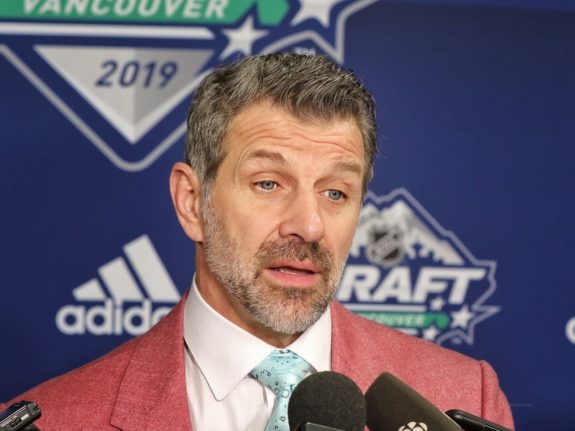 Furthermore, Bergevin has built up a decent amount of goodwill based on the acquisitions he made this offseason. The dynamic between him and fans changes drastically if he plays the coach card too soon, though.
The argument would be that, if Bergevin fires Julien now, the outcome of this season would more so reflect Bergevin's performance than that of the replacement, whether it's Dominique Ducharme, Joel Bouchard or even Patrick Roy, as suggested by columnist Jack Todd. Right now, people are criticizing Julien, but, if Bergevin fires him, there is no safety net. It will be his third coach. Potentially his third strike.
Bergevin Facing Potential Third Strike
If the season gets wasted as a result of a mediocre finish, you can't really blame the new guy. Hell, in Bergevin's case, because it would be his third coach, you wouldn't really be able to blame the new guy at all even a year down the road. At that point, it's clearly no longer the fault of the coaches you've hired. Much like the queasy feeling you get each time you take a swig of milk only to put the carton right back in the fridge without thinking to check the expiry date, that's on you.
If Bergevin keeps Julien on for the balance of the season, Bergevin either gets credit for being patient if the Habs live up to expectations or he gets a scapegoat on a silver platter in Julien if they don't. It's all part of the game, and, obviously, not the game on the ice.
Bergevin has to play the long game here. So, if he is going to make a coaching change, it should be only as a last resort, and not a third of the way through the season. He's logically going to give Julien as much leeway as he possibly can.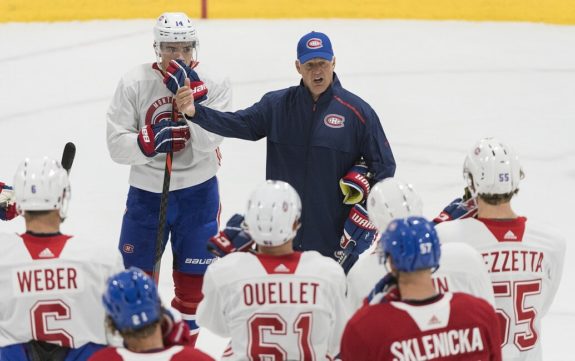 So, if the Canadiens were a taxi approaching a now-yellow light, Bergevin has a few options. He can stop, kick Julien out and hope beyond realistic hope there's a decent fare ready to get on (one who can speak French), as they effectively start up from zero yet again once the light turns green again.
Alternatively, Bergevin can continue through the intersection and hope the light doesn't turn red on him. He can keep on going down the road until the offseason, where many other fares are probably going to be available and then kick Julien out if he so desires.
The second option is probably the one that appeals the most to Bergevin, especially since, regardless of where he kicks Julien out, he's got more runway to work with next season. Unfortunately, it just so happens it's also the option that risks a serious wreck. To be fair, Bergevin's taking a chance whatever he does, but the rewards are that much greater if he powers through and simply hopes for the best. That's his likely play.
---
---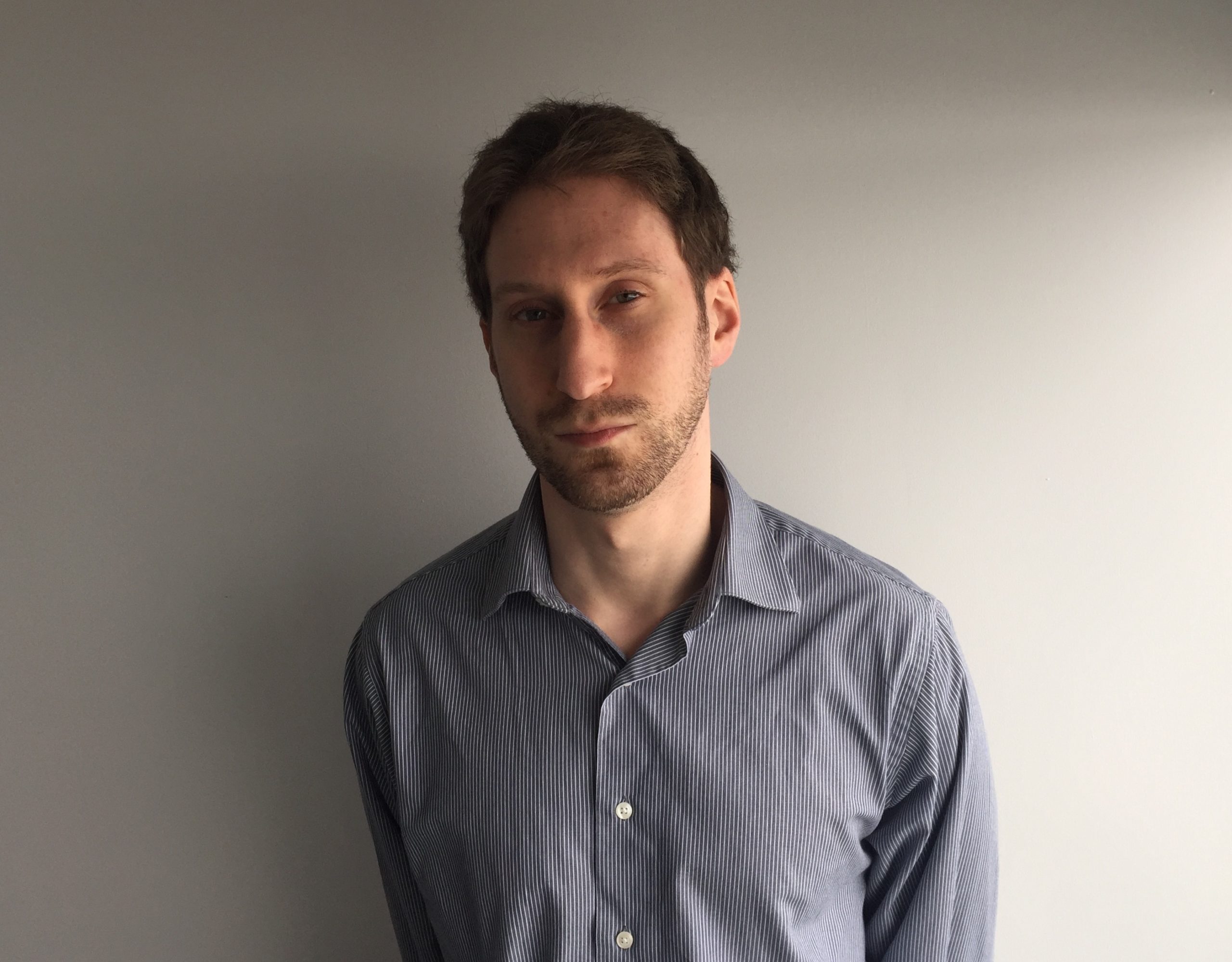 After 10 years of writing hockey, Ryan decided it was as good a time as any to actually join The Hockey Writers for the 2014-15 season. Having appeared as a guest on such programs as CBC Radio One's Daybreak, Ryan has also written for the Montreal Gazette and Bleacher Report and worked for the NHL itself and his hometown Montreal Canadiens. He currently writes about all things Habs for THW, with it being a career highlight for him to have covered the 2021 Stanley Cup Final as a credentialed member of the press.