Don't look now, but Brandon Saad might be the most important offensive player for the Colorado Avalanche this season.
Before the Nathan MacKinnon fans fire up their torches and pitchforks, there's analysis behind this claim. Clearly, he's the top line is the engine that drives the Avalanche. Mikko Rantanen leads the team in goals with seven, and MacKinnon leads the club with 12 assists and 15 points.
But Saad has been a driving force behind the depth lines, and his impact is right there with all the usual suspects people think of on the high-powered Avalanche offense.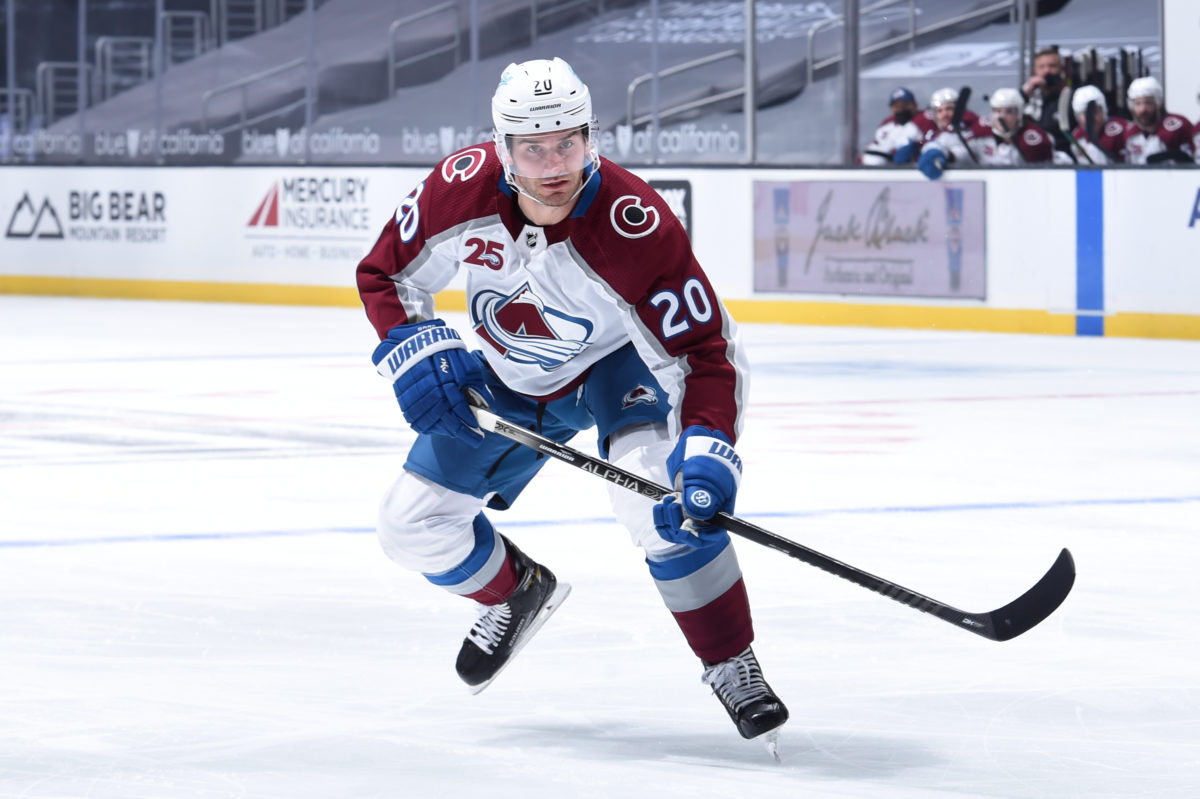 His six goals are second on the team behind Rantanen, and his 10 points are fourth on the team behind MacKinnon (15), Cale Makar (12), and Rantanen (11). And all but one of Saad's points – a power-play assist in the Avs' 5-1 win over Minnesota on January 30 – have come at even strength.
Colorado is 5-0-1 when he tallies a point this season, and are 3-4 when he's held off the scoresheet.
When the Avalanche traded defenseman Nikita Zadorav for Saad this offseason, it was a move to try and change an overflow of defensemen into some forward depth with playoff experience. Saad has delivered on that through the first quarter of the season. While all of these numbers point to a strong start to the season, but what has made him an invaluable asset is his ability to maintain his production no matter who he is playing with.
Changing Lines Doesn't Slow Down Saad
No line has played more minutes together for the Avalanche this season than the combination of MacKinnon, Rantanen and captain Gabriel Landeskog. That trio has logged just fewer than 113 minutes with all three on the ice together, scoring eight goals.
Saad has played on five different line combinations this season. Those combos have logged 118.4 minutes on the ice – and have accounted for nine goals. Saad's responsible for six of them.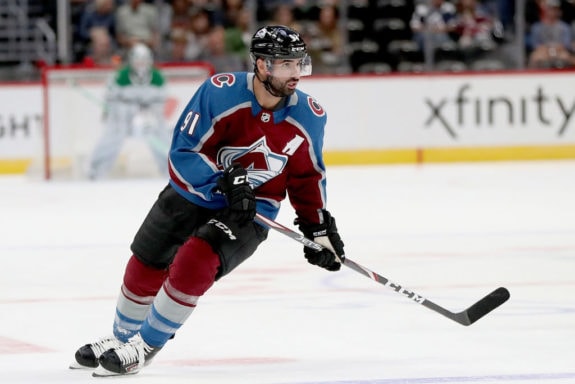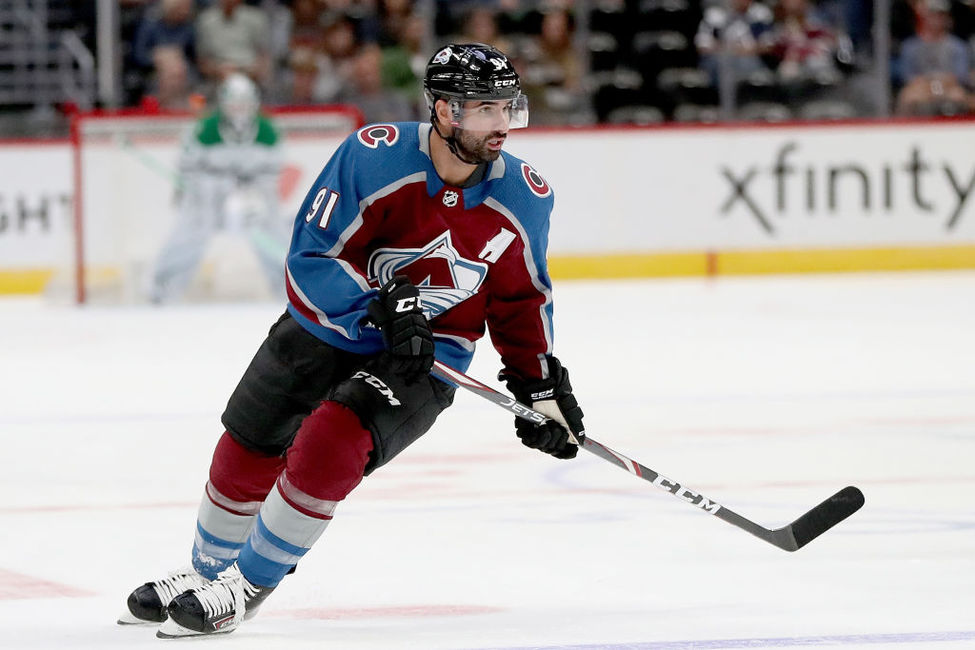 Out of those five line combinations with Saad, the highest-scoring trio has been Saad, Nazem Kadri and Joonas Donskoi. They've scored four goals together – making them the second-highest scoring combo on the team, behind the aforementioned top line. The difference is the top line has scored eight goals in roughly 113 minutes. Saad, Kadri and Donskoi have scored their four goals in just 18 minutes together.
That combination of Saad, Kadri and Donskoi bailed the Avalanche out in Colorado's 3-2 win over the Vegas Golden Knights on Tuesday, scoring the last two Avs goals of the game – including Kadri's game-winning thriller with 39.7 seconds to play. They didn't start the game together, but they finished it, and it wouldn't be a surprise to see them together more often going forward.
Saad's Versatility Steadies Avs Through Injury Woes
The Avalanche have been drilled by injuries this season. Only six players have played in all 13 games, and they had to take a 12-day hiatus for COVID protocol. A whopping 18 different players have had their names on the injury list for injuries or COVID – and some of those have been on there multiple times.
Saad is one of six players that have played in all 13 games, and his six goals are second on the team. Part of staying healthy for all of the contests has meant that they've needed him to be cohesive with numerous linemates.
The top line has been hit with injuries, as MacKinnon missed all or part of two games, and Landeskog is just about to return from the COVID protocol list. (from 'Avalanche welcomes back five players from COVID/injured lists as team departs for Lake Tahoe,' Denver Post, 02/18/2021) When one of those three has been missing, the other two from that line have managed to score just two goals all season – and both came with MacKinnon and Rantanen paired up with Saad.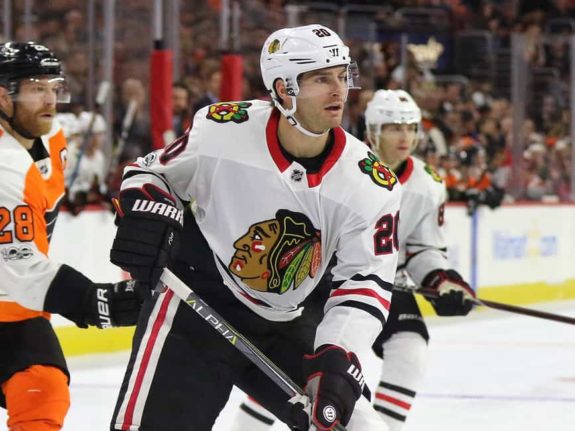 Saad was expected to be on the second line, and he's logged the most minutes with Kadri and Andre Burakovsky. They've lined up for about 50 minutes of ice time, scoring three goals. Saad has bounced between the second and third lines, depending on pairings and availability, but has always found a way to create opportunities.
His shooting percentage of 31.6 is second on the team only to Donskoi (38.5%), and Saad's offensive point shares of 1.1 are tied for tops on the team with MacKinnon and Rantanen. And he's been heating up as the season has gone on. Five of his six goals have come in the last seven games, including two in Colorado's 7-3 win over the San Jose Sharks on January 26. He also had a goal and an assist in Tuesday's win in Vegas.
He probably won't get a bunch of votes for the Hart Trophy this season, but Saad has been one of the most valuable players for the Avalanche through the first quarter of the season.
---
---
Lifelong storyteller and experienced hockey reporter that has covered everything from major juniors to the NHL. Worked for various newspapers across Minnesota and North Dakota, and now covering the Colorado Avalanche for THW.