Entering this weekend's back-to-back set against the Detroit Red Wings, the Chicago Blackhawks are currently 8-2-0 in their past 10 games played. They're riding a two-game winning streak, thanks to their sweep of the Columbus Blue Jackets last week.
Sitting third in the Discover Central Division with 26 points, they are currently in a playoff position and hope to pad their stats against the last-place Red Wings even more than they already have through their first four meetings. While the Blackhawks look to keep the good times rolling, here are some timely updates surrounding the team.
Kane Hopes for His 400th
If it wasn't already crystal clear that Patrick Kane is one of the greatest to ever play this game, let alone across Chicago's all-time lists, he's about to hit another major milestone to back his case. Sitting at 399, one more goal and he'll join an elite group and see his name printed on yet another page in the NHL's history books.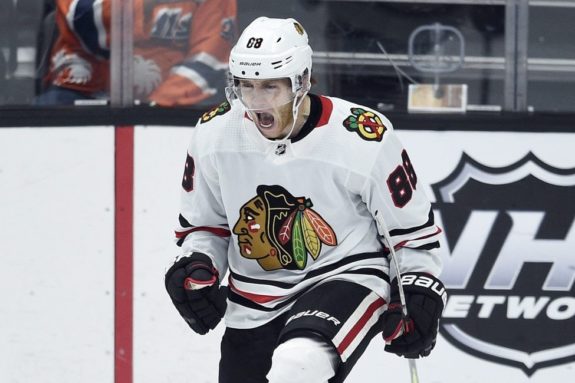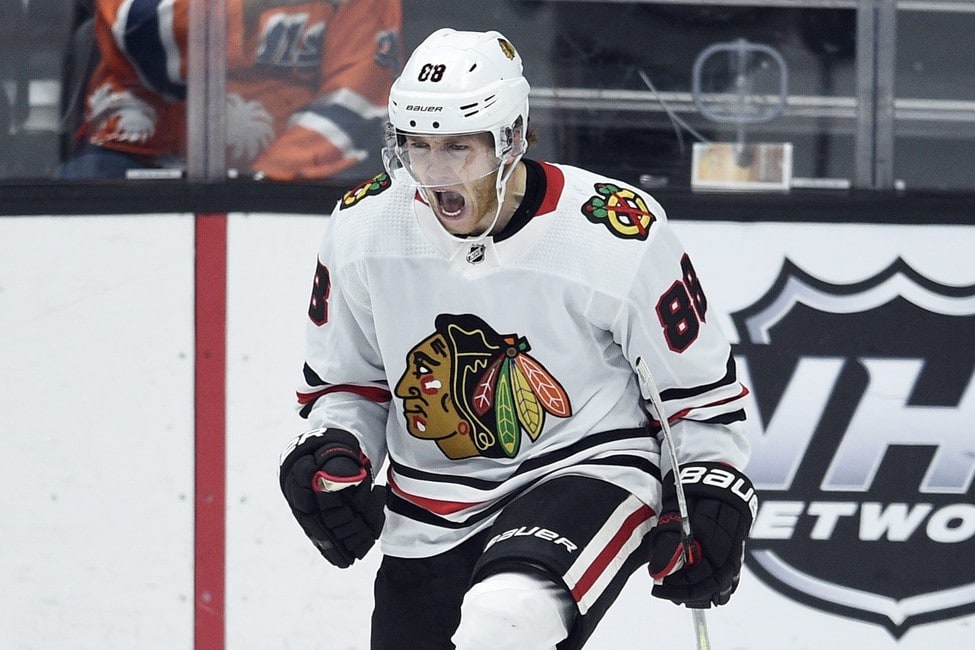 Scoring his 400th will mean he's only the 100th player to ever reach the mark. While that is an amazing feat for obvious reasons, Kane has just recently become renowned for his goal-scoring abilities. He entered the league as a playmaker, first and foremost.
He only had one 30-goal season through his first eight with the Blackhawks, while his assist totals always dominated his stat line. That makes this achievement even more noteworthy. Not only does it illustrate his longevity, but it showcases his unwavering ability to elevate his play.
As remarkable of an accomplishment as 400 goals will be when Kane reaches it, he's still setting out to prove that he's far from done producing. Not showing any signs of slowing down, he leads this young Blackhawks squad in total points, as they continue to surprise with how successfully they've sped up their rebuild.
Beaudin & Delia Re-Assigned to Rockford
With Connor Murphy's return, it meant some shuffling was bound to occur to get him back into the lineup. However, it seemed odd that Nicolas Beaudin was on the wrong side of it all. For starters, he was scratched for both games against the Blue Jackets to make room for Murphy.
And now, Beaudin has been re-assigned to the Rockford IceHogs. While he hasn't been as impactful in his past few games, he's still accumulated two goals, three assists, six hits, and 11 blocks through 11 games so far this season.
He's been a bright spot on this young squad, so one has to wonder what went into this decision. However, it could be as simple as the fact that being with the IceHogs will grant him more than the 14:03 he's averaging with the Blackhawks. He is still only 21, after all, so more development certainly isn't a bad thing.
Speaking of getting a chance at more playing time, Collin Delia will be joining Beaudin in Rockford. Not having seen any meaningful action since Jan. 17, Delia remaining on the sidelines is to no one's benefit. This move will mean we can expect to see him suit up for the IceHogs.
This is a positive all around, as he'll get to take advantage of the conditioning stint and build some confidence while looking to bounce back from his 0-2-0 start in Chicago this season. He has a goals against average (GAA) of 5.00 and save percentage (SV%) of .863 at the NHL level, so one has to hope he'll only improve on those numbers in the AHL.
Taxi Squad Call-ups
With eligible players being sent straight down to Rockford, that opened up Chicago's ability to infuse some additions to their taxi squad. Making their way up to the big club are Brad Morrison (C), Mikael Hakkarainen (C), and Matt Tomkins (G).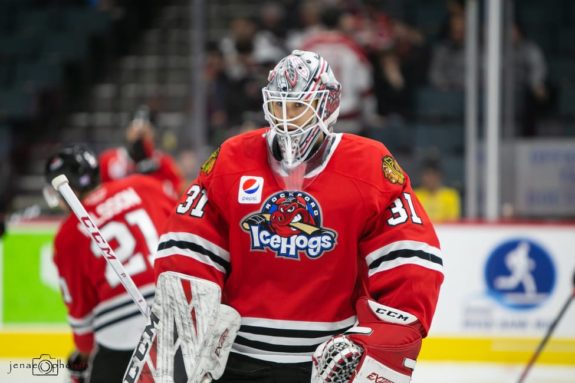 With Rockford 1-5-1-0 through 2020-21 thus far, they haven't had much dominance on display outside of Morrison producing at a point-per-game pace. Hakkarainen hasn't found the scoresheet, while Tomkins has yet to pick up his first win of the season as he rides a 4.06 GAA and .881 SV%. So it's unclear how they might fit into Chicago's immediate plans.
Besides, Kevin Lankinen and Malcolm Subban are clearly proving to be fully capable of managing Chicago's crease as their one-two punch at the moment. And it's not as though the Blackhawks are short on options at centre, either.
Regardless, the fact that these call-ups are that much closer to the club means there's obviously a chance they can slot in. However, don't be surprised if they fail to actually get into NHL action this time around, as they might just be mixed into the numbers game at the moment.
Blackhawks Banter Keeps You Informed
Be sure to check out Blackhawks Banter, our weekly show bringing you all the news, rumours, and Blackhawks talk you're looking for. Subscribe to our YouTube Channel, like our Facebook Page, and follow us on Twitter to stay up to date on all things Blackhawks.
---
---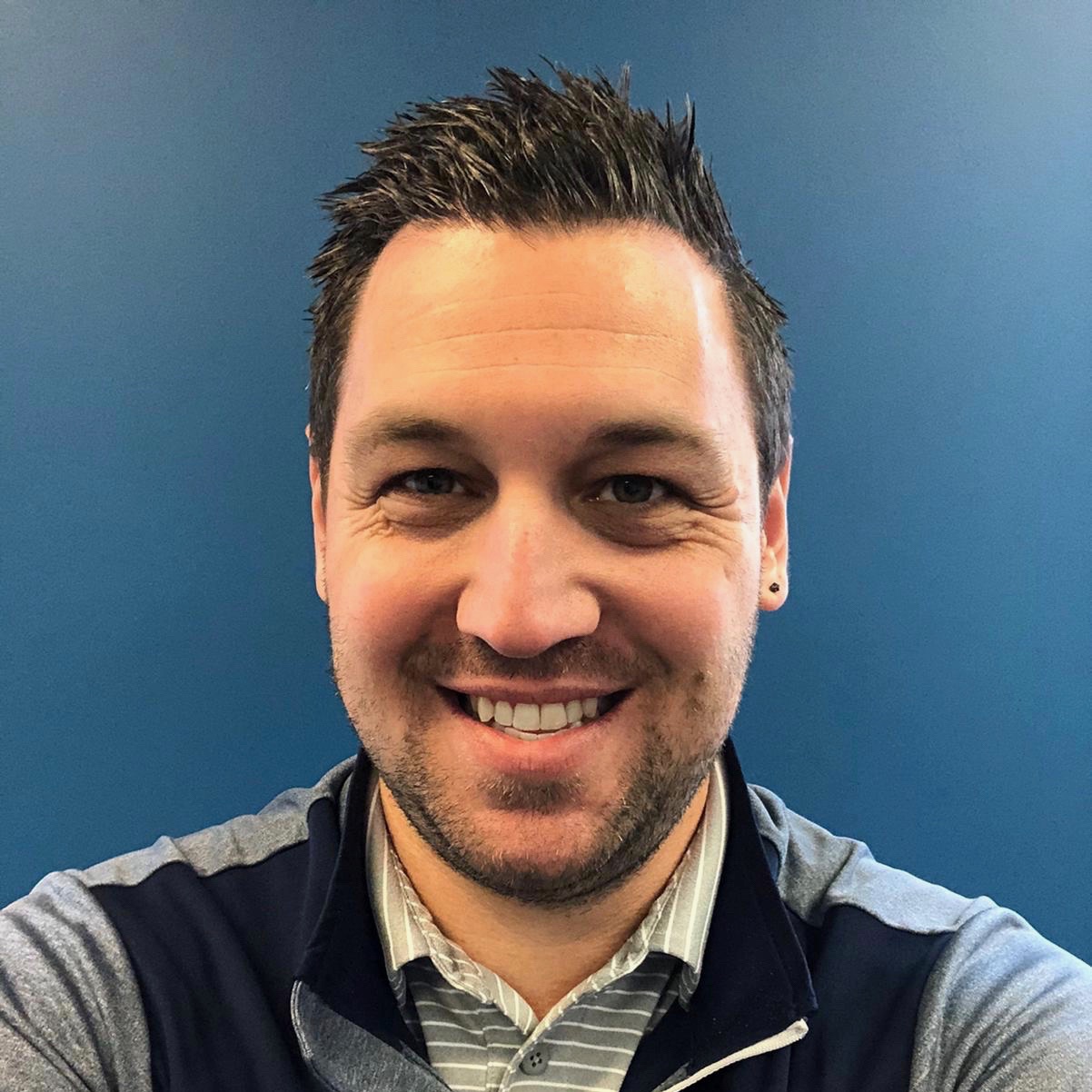 Freelance thinker, paying too much attention to digital aesthetic. Oxford comma enthusiast. Spider-Man supporter. Sports fan, with two favourite hockey teams. If the Blackhawks and Maple Leafs ever meet in the Stanley Cup Final, you can find me wherever they're playing that night.
Find me and more of my work at mralwayswrite.com and find me at @MrAlwaysWrite.