Vancouver Canucks prospects had yet another strong week of performances, especially when it came to the American Hockey League (AHL) and the Utica Comets. Meanwhile, in the NCAA, Aidan McDonough and Jackson Kunz continued their streaks of lighting the lamp, and we check in with Vasili Podkolzin, Dmitri Zlodeyev, and Arvid Costmar's injury status. All that and more in this week's edition of the Canucks prospects report!
Jonah Gadjovich Breaks Out With 3 Goals
Gadjovich broke out in a big way with three goals in two games this week where he potted two in a 5-2 victory over the Syracuse Crunch and another in a 3-2 shootout loss to the Rochester Americans. He is now tied with Kole Lind for the team lead with four goals in his first five games this season.
Related: Canucks Have Bottom-Six Options in Utica
Through five games, Gadjovich looks noticeably faster on his skates and has developed some early chemistry with rookies Carson Focht and Will Lockwood. Dubbed the #LFGLine by Canucks Army contributor Cory Hergott, the trio has lived up to the moniker so far. They are all high-energy players that are hard to play against and boast motors that never stop, so that name fits them perfectly.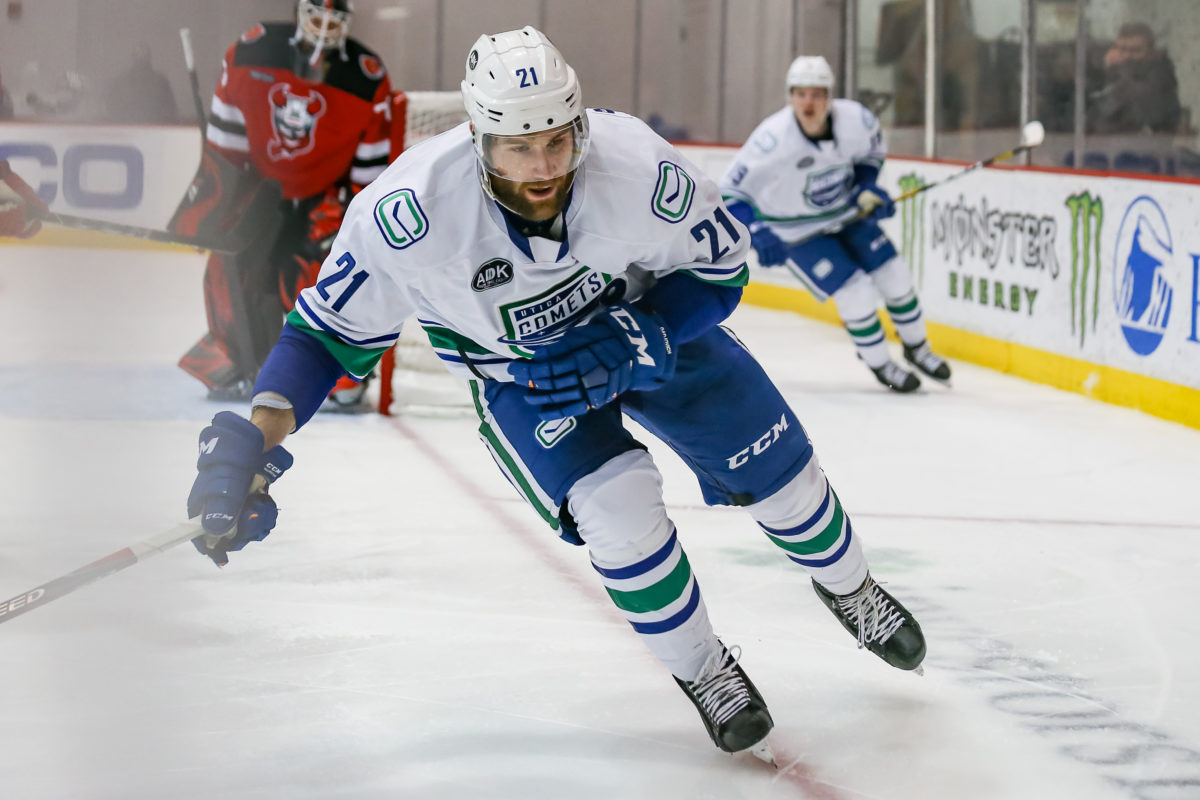 Early on Gadjovich has continued to show a willingness to go to the dirty areas on the ice which includes the boards and in front of the net. All three of his goals were scored within a few feet of the goal as he either redirected shots or buried rebounds from deft shots by Focht or Lockwood. After a humbling first two seasons in the AHL, he is re-establishing himself as a legitimate NHL prospect for the Canucks by the day.
Late Bloomer Lukas Jasek Continues To Impress
After starting the 2020-21 season in the Czech Republic with HC Ocelari Trinec where he recorded two goals and 12 points in 19 games, Lukas Jasek has returned to North America with the same swagger. In his first five games, he is a point-a-game player with one goal and five points while playing the role of matchup center for head coach Trent Cull. He is a natural right-winger but has thrived so far in his new role as a pivot.
Jasek scored his first goal of the season against the Americans on Thursday and has been held pointless in only one game so far. He is getting it done at both ends of the ice with his speed and tenacity and just continues to look like a clone of Jannik Hansen (with the added ability to win faceoffs).
Rathbone Exits Taxi Squad, Joins Comets
After 20 games this season sitting on the Canucks' taxi squad, top prospect Jack Rathbone is heading to the Comets for some much-needed playing time. The dynamic 21-year-old defenceman will likely make his professional debut on Feb 26 against the Americans, and all I have to say is, it's about time. In all honesty, I thought he should have played in the NHL ahead of Jalen Chatfield, but head coach Travis Green thought otherwise. But that's a conversation for another day.
Related: Canucks Prospect Rathbone Is Ready for Prime Time
It should be exciting to see how Rathbone adjusts to the speed of the AHL, as he will probably get to see some power play time and depending on how much Comets head coach Trent Cull likes his game, a lot of ice five-on-five. So circle those calendars folks, because the Rathbone train is coming into the station very soon.
Next Games for the Comets: Feb 26 vs. Rochester Americans & Feb 27 vs. Syracuse Crunch
McDonough Continues To Score
Every meal must taste like an expensive night on the town for Aidan McDonough right now. After going only one game without a goal, he scored his sixth in four games during Friday night's 4-0 victory over UMass Lowell, and now has nine goals and 15 points in 17 games this season. Needless to say, I think he likes being back at school playing hockey again.
After last weekend's mega performance when he scored five goals in two games, McDonough was awarded co-player of the week honours with Boston College's Matt Boldy on Monday. If he continues to score at this pace, he will hit career-highs in no time, as he's only two goals away from matching his total from the 2019-20 season.
Next Game: TBD
Kunz's Goal Scoring Streak Ends at Four Games
Jackson Kunz was at it again this week with another goal versus the Dubuque Fighting Saints but ended up having his streak end at four when Team USA shut him out on Sunday. Regardless, he still has six goals in his past seven games and now has 14 goals and 23 points in his first full season in the USHL with the Green Bay Gamblers. His team is now on a five-game winning streak, and he's scored in four out of the five games.
The 18-year-old North Dakota product is set to start his NCAA career with the University of North Dakota next season and should be more than confident in his abilities if he continues to score at the pace he is on right now. At this rate, he should hit 20 goals way before the season comes to an end on Apr 24.
Next Games: Feb 22/26/27 vs. Team USA & Feb 28 vs. Des Moines Buccaneers
Podkolzin, Zlodeyev & Costmar Nurse Injuries
Two of the Canucks' high-profile Russian prospects continued to sit out with injuries this week as Podkolzin suffered a concussion in his game against Spartak Moskva on Tuesday and has now been sidelined for the past two games. Fortunately for him, it appears that he is feeling better as he's been posting on Instagram regularly over the past couple of days, in English to boot, which is a very good sign for his future in North America.
I echo Chris Faber's sentiments when he says that Podkolzin should not be returning to the lineup until he is 100 percent healthy. Concussions are not something to play around with, and we want him over in North America for a long, long time playing the game he loves to play.
Next Games (if healthy): Feb 22 vs. Kunlan Red Star, Feb 25 vs. Vityaz, & Feb 27 vs. Dynamo Mn
Zlodeyev has not played since Feb 4, as he continues to rehab from a presumed injury. He was set to make his KHL debut on Feb 7, but of course, that did not happen. Hopefully, we get more information soon, as he is an exciting prospect to follow every week.
Related: Canucks Prospect Podkolzin Benefits From International Experience
Finally, Arvid Costmar, who played a heck of a tournament at the 2021 World Juniors, will be out long-term with a dislocated shoulder. He had surgery on it earlier this month and will miss the remainder of the regular season. It's unfortunate to see a player go down with an injury like that so early in his career but hopefully, it heals up quickly and he can get back to developing into the checking line center we all know he can be in the future.
---
---
That does it for another edition of the Canucks prospects report. Stay tuned for more next week as we continue to bring you all the updates from here and overseas!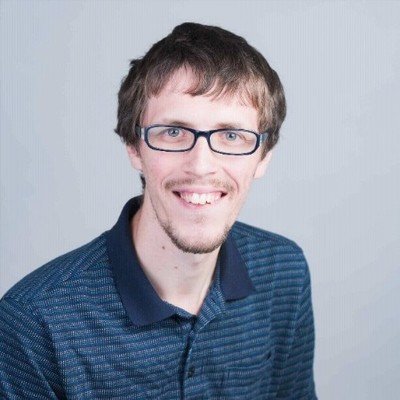 Matthew Zator is a THW freelance writer, media editor, and scout who lives and breathes Vancouver Canucks hockey, the NHL Draft, and prospects in general. He loves talking about young players and their potential. Matthew is a must-read for Canucks fans and fans of the NHL Draft and its prospects. For interview requests or content information, you can follow Matthew through his social media accounts which are listed under his photo at the conclusion of articles like this one about Tyler Motte.
Matthew also hosts The Hockey Writers Prospect Corner on YouTube and is the co-host of The Hockey Writers Podcast & Western Centric Podcast.