The problems facing the Columbus Blue Jackets are not going to be fixed overnight. But at least for one night, they showed a blueprint of what success could look like given their current situation.
A Quick Recap
Elvis Merzlikins made 32 saves and recorded his first shutout of the season in the Blue Jackets' 3-0 win over the Nashville Predators. The shutout is his sixth career NHL goose egg.
While the Blue Jackets didn't get too much offense, they got enough on this night. Cam Atkinson continued his hot streak by scoring a goal off a defenseman's skate and Max Domi scored a huge goal for him that should give him a boost. Eric Robinson iced the game away with an empty-net score.
The game was far from perfect. The Blue Jackets still must improve at all facets of their game. What helps alleviate some of that pressure? Good goaltending.
Until Thursday night, the Blue Jackets' goaltending has been less than stellar. While there were some pockets of good moments, it just hasn't been good enough to consistently win this season. Enter Merzlikins' Thursday night performance.
While he left some rebounds out there, he looked much more poised and under control. Even when things got messy around his net, his calming influence was a help to his teammates. Plus his defense was in better position to help clear the puck when necessary.
Said Merzlikins postgame, "I'm really happy for the win and the points and obviously the shutout, but the team really helped me."
Both Atkinson and head coach John Tortorella talked postgame about Merzlikins' performance.
"He made some great saves," Atkinson said. "He looked really confident and comfortable which is a really good sign for us. We need those two going especially. Especially for Elvis because he hasn't played in a little bit. For him to come out like that and be our best player, that's huge."
"Played good," Tortorella said. "I'm not sure what he faced in chances but I thought he looked solid. He hasn't played a whole bunch of late. But like I've told you I thought his last game before he got injured he makes a couple of big mistakes moving the puck or not moving the puck, moving it to the wrong guy. But I thought he played really good in that game. Good for him. He's been champing at the bit to get back in the game and I thought he played really well."
Goaltending Is Really Critical
The team did what was necessary to secure that shutout. These kind of performances are going to be key down the stretch of this shortened season. If the Blue Jackets want to make these playoffs, their goaltending as a whole has to be better. They are going to need to make some tough saves. Early on, they weren't making the saves needed. While it's not all on them, they've had opportunities to lift their team up and it hasn't worked.
No matter who is in net, whether it's Merzlikins or Joonas Korpisalo, both have demonstrated how good they can be. They're going to need to be better moving forward. Because the team in front of them is going through a lot of growing pains.
Their center-ice position is a work in progress. Key players have struggled for different reasons. The defense, normally the bedrock of the team, hasn't played up to their standards.
There is a lot more teaching going on this season because of the new faces and because players are new to positions. There's going to be mistakes. There's going to be growing pains. These mistakes and pains will likely happen in every game.
This season has plenty of time left for the Blue Jackets to make a run. But if they're going to do that, the duo of Merzlikins and Korpisalo are going to need to lead the way.
Eventually the offense will start playing with more consistency. The defense will too. But it's not going to fix itself overnight. Performances like Thursday will help cover the issues the team is dealing with while staying in the race.
The question will be can they continue to get performances like Thursday moving forward? If they continue allowing five, six or seven goals a night, their hill to the playoffs will become Mount Everest. But there is hope. Thursday provided that hope in the form of Merzlikins looking more comfortable in net.
What will be interesting to watch is how the starts are split moving forward. Merzlikins said postgame that it's ultimately up to the coach to decide who starts. But his preference is to play. With a shutout Thursday, will Tortorella reward him with another start Saturday going away from the alternating starters routine? And how will each goaltender react to that?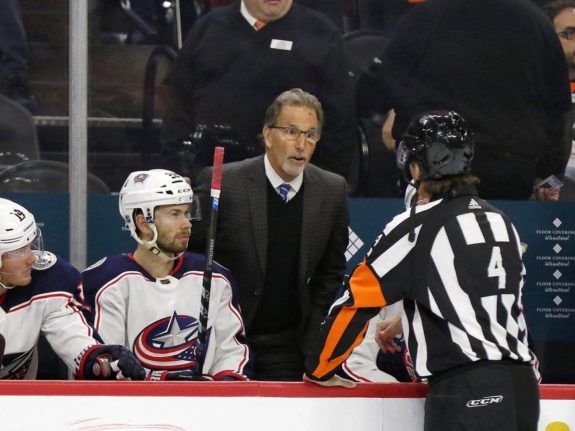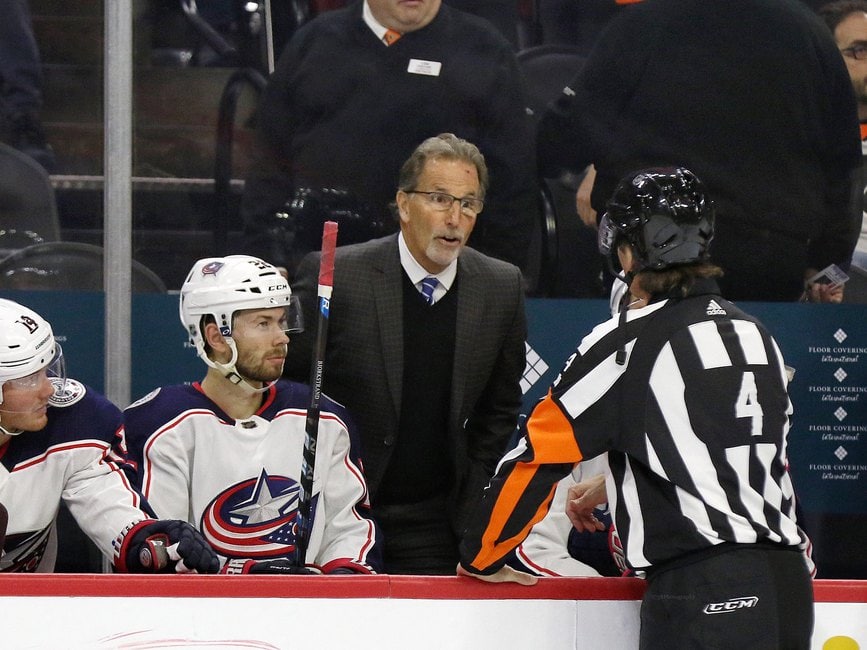 For now though, no matter who starts, the Blue Jackets will need their goaltending to be one of the driving forces that helps them win moving forward this season. If they're doing well, you can bet the rest of the team will gain confidence and they'll start doing well on a more consistent basis.
Merzlikins and Korpisalo are really one of the biggest keys to saving this season. They can buy the necessary time for the team to try to fix their numerous issues.
Side Dishes
Thursday was perhaps Seth Jones' best game of the season. He looked much more like the player we are all accustomed to seeing. Max Domi called him the best player on the ice by a mile.
Something's gotta give in Nashville, doesn't it? They look disjointed and out of sorts with no easy solutions available. They'll get some players back but will that be enough? They looked listless Thursday. You just wonder if it's a matter of when and not if for the Predators especially if they keep playing like that.
The Blue Jackets will practice Friday at noon eastern in advance of their Saturday rematch with the Predators at Nationwide Arena.
Pandemic hockey live is surreal. It really hit me leaving the arena Thursday when there was no traffic to speak of on Nationwide Boulevard. The Arena District would normally be jumping. It felt like being in a scary movie. Totally surreal. Hopefully in due time we can all get back to normalcy especially in this department.
---
---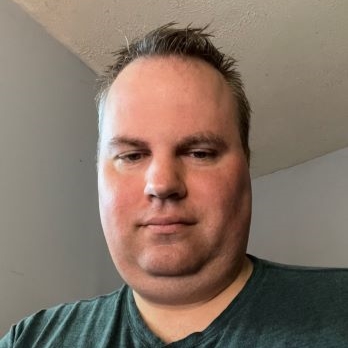 I am a fully credentialed writer who covers the Columbus Blue Jackets, Cleveland Monsters and Erie Otters as well as the Ontario Hockey League and NHL Draft. The 2021-22 season will mark eight seasons with the Hockey Writers. I am also the site's Credentials Manager.