Born:
December 28, 1960
Draft:
1979 Bruins Eighth Overall
Hometown:
Saint Laurent, Quebec
Position:
D
Known For:
Highest Scoring Defenseman
in NHL History
Shoots/Catches:
Left
National Team:
Canada
Raymond Jean Bourque (born December 28, 1960) is a Canadian former professional ice hockey player. He currently holds records for most career goals, assists, and points by a defenseman in the NHL. He won the James Norris Memorial Trophy as the NHL's best defensemen five times, while finishing second for that trophy a further six times. He also twice finished second in the voting for the Hart Memorial Trophy, a rarity for a defenseman. He was named to the end-of-season All-Star teams 19 times, 13 on the first-team and six on the second-team.
Bourque was also an Olympian with Canada and became nearly synonymous with the Boston Bruins franchise, for which he played 21 seasons and became Boston's longest-serving captain. Bourque finished his career with the Colorado Avalanche, with whom he won his only Stanley Cup in his final NHL game. In 2017, he was named one of the 100 Greatest NHL Players.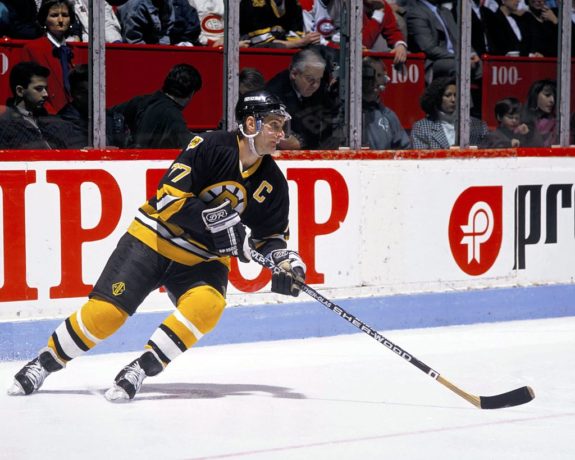 Ray Bourque Statistics
Deeper Dive
Achievements
All-Time NHL Records

Most Career Goals by a Defenseman (410)
Most Career Assists by a Defenseman (1,169)
Most Career Points by a Defenseman (1,579)
Most Career Shots on Goal (6,206)
Most Shots on Goal in One Game (19, March 21, 1991)
Bruins Record for Games Played (1,518)
Bruins Record for Career Assists (1,111)
Bruins Record for Career Points (1,506)
Bruins Record for Career Power-Play Goals (164)
Bruins Record for Career Shots on Goal (5,950)
Bruins Record for Power-Play Assists in a Single Game (4, tied with two others)
Additional Awards and Achievements

Won Calder Memorial Trophy — 1980
Won James Norris Memorial Trophy Five Times — 1987, 1988, 1990, 1991, 1994
Won King Clancy Memorial Trophy — 1992
Won Lester Patrick Trophy — 2003
NHL First All-Star Team 13 Times —1980, 1982, 1984, 1985, 1987, 1988, 1990, 1991, 1992, 1993, 1994, 1996, 2001
NHL Second All-Star Team Six Times — 1981, 1983, 1986, 1989, 1995, 1999
Named to 19 All-Star Games — 1981, 1982, 1983, 1984, 1985, 1986, 1988, 1989, 1990, 1991, 1992, 1993, 1994, 1996, 1997, 1998, 1999, 2000, 2001
Won NHL All-Star Game Shooting Accuracy Competition Eight Times — 1990, 1992, 1993, 1997, 1998, 1999, 2000, 2001
Stanley Cup Champion — 2001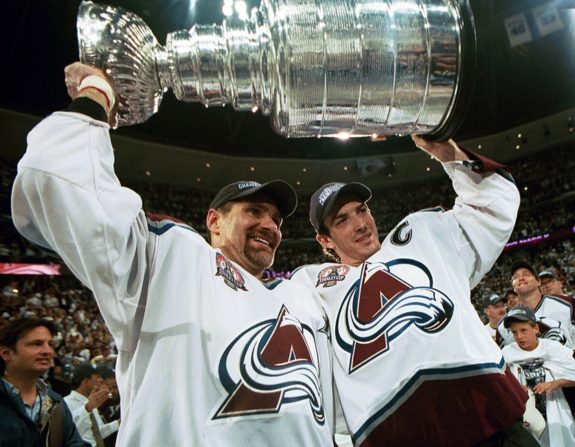 Sources