Former Toronto Maple Leafs coach Mike Babcock has a Hockey Hall of Fame resume. He led the Detroit Red Wings to a Stanley Cup championship in 2008 and he was the coach of two Canadian men's Olympic gold medals in 2010 and 2014. He also coached Canada's 1997 world junior championship and Team Canada to a world title in 2004.
Related: Maple Leafs Seeing in Spezza What Babcock Never Could
In short, Babcock has been a successful coach. In addition to coaching the Red Wings he also coached the Anaheim Ducks and, as Maple Leafs' fans know, his last NHL stop was in Toronto where he stayed for five seasons – or parts of. After 23 games into the 2019-20 NHL regular season Babcock was fired during his fifth season with the team.
Babcock Admits: No One Wants to Get Fired
In an interview with Sportsnet's Christine Simpson, that will air during tonight's Night Hockey on Sportsnet ahead of a game between the Maple Leafs and Calgary Flames, Babcock admits that he wasn't surprised when he was fired by the Maple Leafs in November of 2019.
In fact, he says he knew he would soon be out after Maple Leafs' general manager Lou Lamoriello left the organization. To his credit, he lasted 18 months after Lamoriello joined the New York Islanders.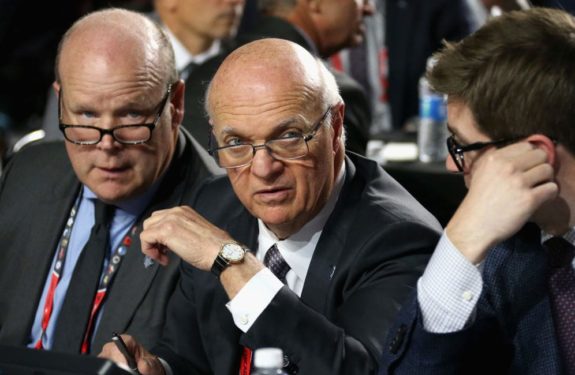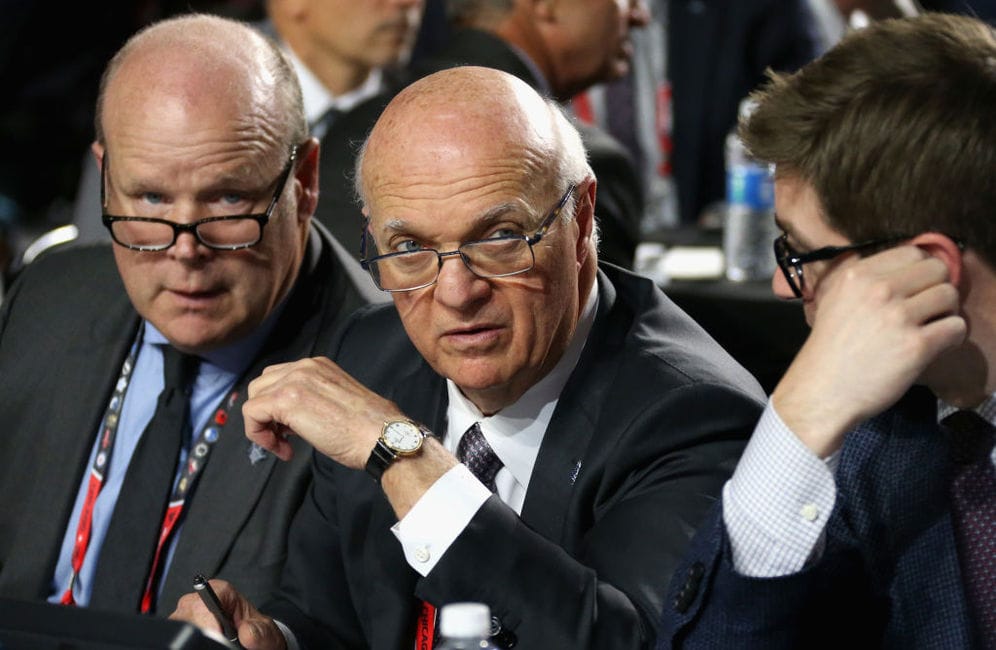 Babcock didn't mince words when he noted, "It wasn't shocking to me. I knew when Lou left, I was getting fired."
For Babcock, it was just business. He said "The bottom line is, I really believe it's important that every general manager and every coach have their manager and their coach, their guy. And that wasn't me."
Related: 10 Reasons Hockey Is the Greatest Sport on Earth
The new Maple Leafs' general manager was young Kyle Dubas, and his head coach was Sheldon Keefe. After a year and a half and the team not playing well for Babcock, Dubas eventually brought in Keefe as the team's head coach.
Was Babcock Jealous of the Maple Leafs' Success?
During the interview, Babcock shared his attitude that "you just keep on keeping on." Interestingly, when Babock was asked if he were jealous at times of the current Maple Leafs' success, he didn't really answer Yes or No.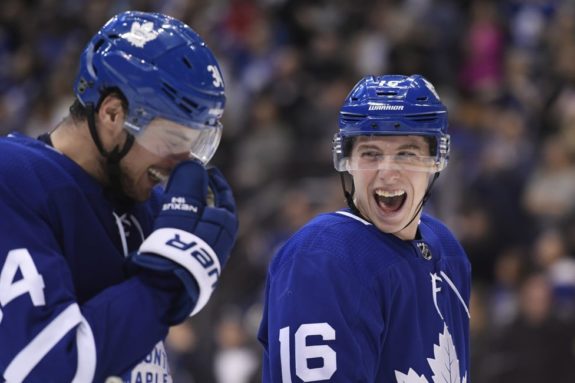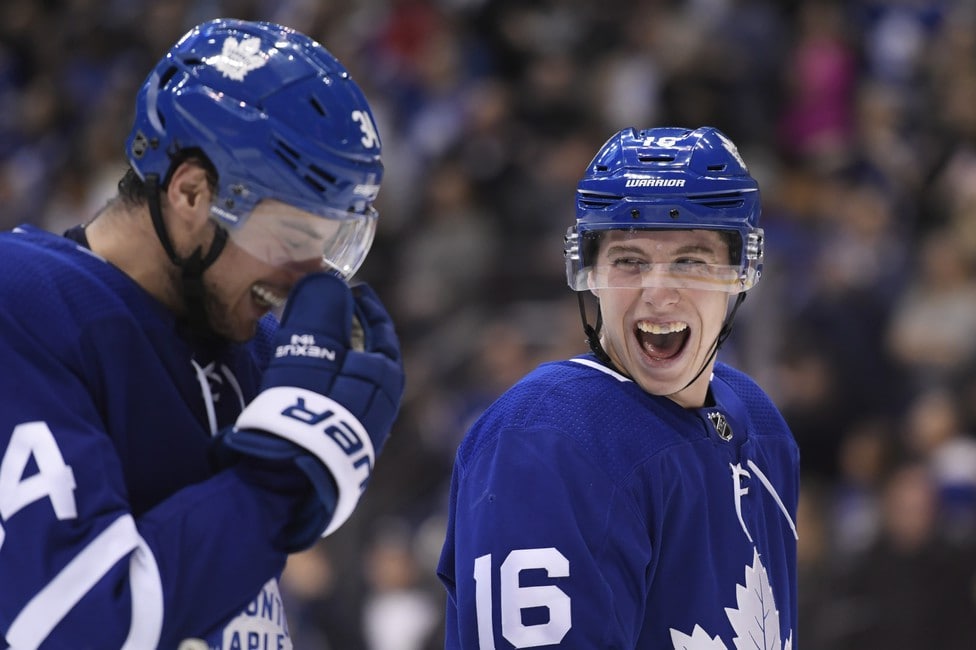 Instead, Babcock offered two key reasons why he might be – or should be – jealous. Reason One: Auston Matthews has "become a man." Reason Two: Mitch Marner has "become a man," as well. However, Babcock noted that their development was part of the process "you were involved in" (developing players).
What Was Babcock Most Proud of During His Tenure with the Team?
The former Maple Leafs' head coach did note some of the things he was proud of with his tenure with the Maple Leafs. First, he said he was proud of the fact that, when he went to the team, "we had no players, and we ended up with all these guys."
Related: Maple Leafs' Forgotten Ones: Tom Barrasso
Second, he was proud of the fact that one of his teams "still has the franchise record for most wins." However, he also admitted that "we didn't get it done at playoff time." For that, he "blamed" the Boston Bruins, the Tampa Bay Lightning, and the Washington Capitals."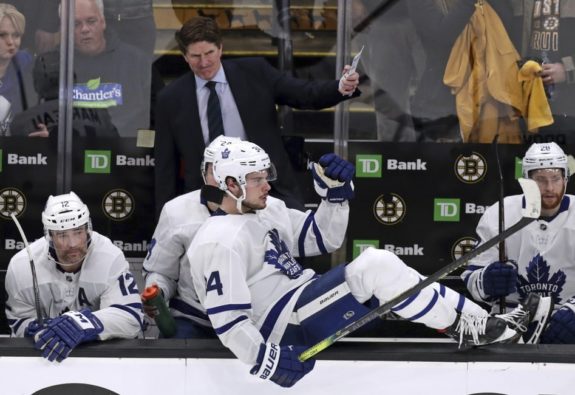 Although he didn't say it directly, he alluded to the fact that he thought the current divisions – and he admits not being able to remember what teams are in each division – make it a bit easier for the Maple Leafs to be successful this season.
Finally, he ended the video by suggesting that, "although no one wants to get fired, this has been a really good year and a half for Mike Babcock." He suggested that Larry Tanenbaum, who is the chairman of Maple Leaf Sports & Entertainment, has treated him "like a million-dollars."
As Mike Babcock notes, "It's been good."
What's Next for Babcock?
By the way, a few days ago Babcock announced that he was returning to his roots by taking over the University of Saskatchewan Huskies men's hockey team. Babcock will coach the Huskies on "a full-time volunteer basis" (he's still collecting his salary from the Maple Leafs) for the next two seasons.
Babcock was raised in Saskatoon and is a former Huskies' player. As the new Saskatchewan coach, he replaces Dave Adolph, who announced his retirement in December after having coached at Saskatchewan for 27 years.
Related: Ex-Maple Leafs' Mike Babcock: Stubborn, Confusing, and Out of Work
Babcock said, "I am excited to work with Huskie athletes, back in my hometown, at the university where I had the opportunity to play under legendary coach Dave King."
He added, "This is a special place for me, and I look forward to having the chance to help develop these young men. Saskatchewan has provided me many opportunities in my life and my career, and I am truly excited about the opportunity to give back."
---
---
The Old Prof (Jim Parsons, Sr.) taught for more than 40 years in the Faculty of Education at the University of Alberta. He's a Canadian boy, who has two degrees from the University of Kentucky and a doctorate from the University of Texas. He is now retired on Vancouver Island, where he lives with his family. His hobbies include playing with his hockey cards and simply being a sports fan – hockey, the Toronto Raptors, and CFL football (thinks Ricky Ray personifies how a professional athlete should act).
If you wonder why he doesn't use his real name, it's because his son – who's also Jim Parsons – wrote for The Hockey Writers first and asked Jim Sr. to use another name so readers wouldn't confuse their work.
Because Jim Sr. had worked in China, he adopted the Mandarin word for teacher (老師). The first character lǎo (老) means "old," and the second character shī (師) means "teacher." The literal translation of lǎoshī is "old teacher." That became his pen name. Today, other than writing for The Hockey Writers, he teaches graduate students research design at several Canadian universities.
He looks forward to sharing his insights about the Toronto Maple Leafs and about how sports engages life more fully. His Twitter address is https://twitter.com/TheOldProf