The Calgary Flames have not started out on fire to begin the 2020-21 season, but the addition of Chris Tanev in the top four has brought stability to the defensive core.
Signed to a four-year deal worth $4.5 million annually during the offseason, Tanev was hardly brought in to produce points at a high pace, but his steady defensive prowess has helped at five-on-five and the penalty kill.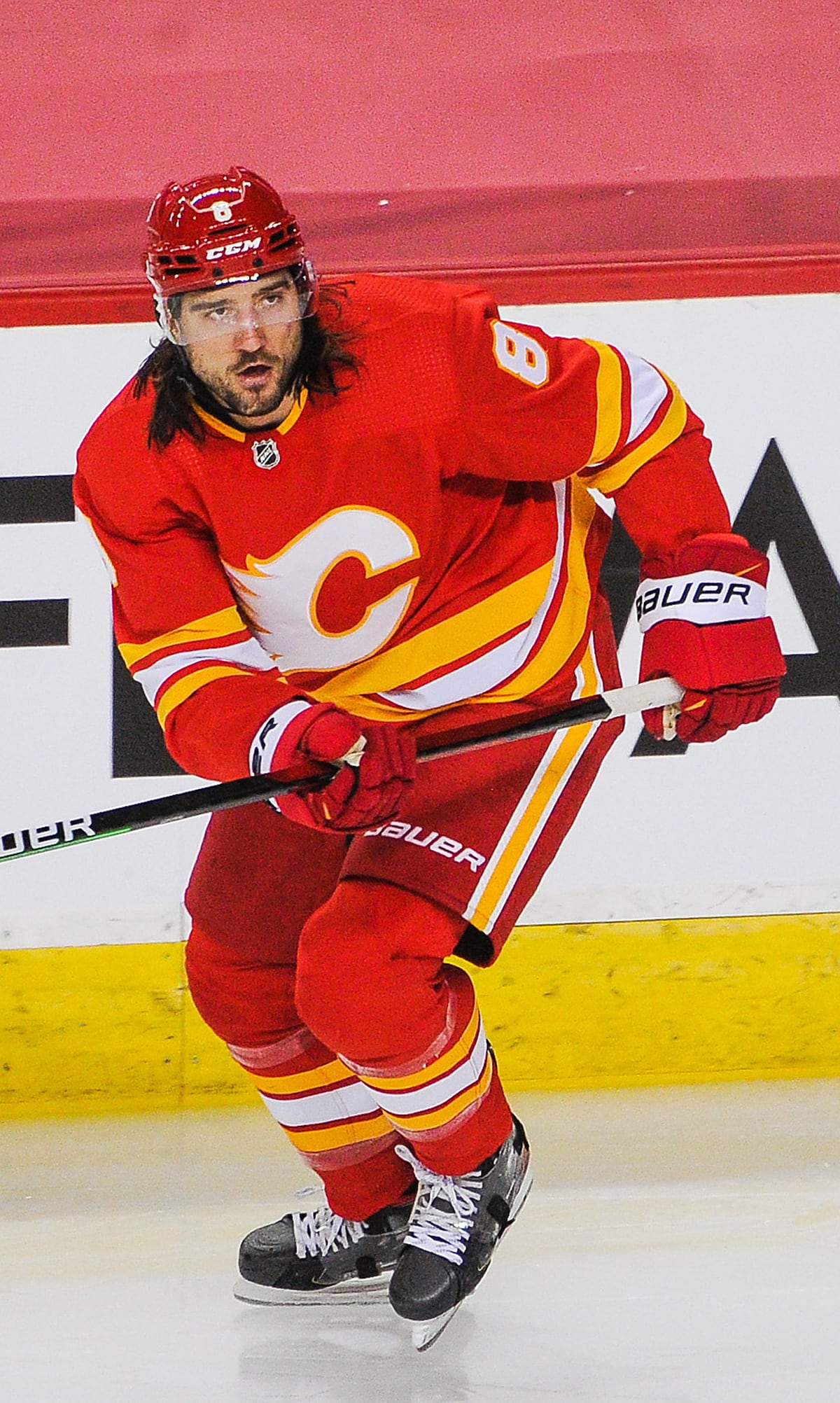 Primarily paired with Noah Hanifin at this stage of the season, the second pairing has looked good statistically so far with the addition of Tanev. And while this is only the first taste of seeing him in a Flames uniform, the front office has to be happy with what the defenceman has brought to the team in the first 21 games of the regular season.
Defensive Approach
Considering he played a ton of minutes last year with Vancouver Canucks' stud Quinn Hughes, being paired with Hanifin looks like a good match for the Flames. Hanifin may not be the offensive threat that Hughes is, but the 24-year-old still brings a solid two-way game to the rink.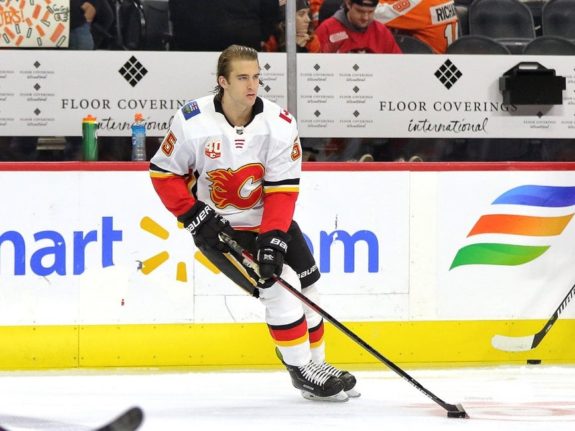 Meanwhile, the Canucks have looked lost for the majority of the season so far, and Hughes has not looked as dangerous without Tanev by his side, so the question has to be asked — would they have been better off re-signing Tanev? Allowing Hughes to wheel and deal in the offensive zone when he knew the veteran could be relied upon defensively had to be a comforting thought.
Now, it seems Tanev's new partner is benefiting from that similar defence-first approach.
Looking at Hanifin, his play alongside the new Flames's defender has seen his Corsi-for percentage (CF%) climb to 51.3 percent compared to last year's 50.8 percent. While he may have only accumulated three assists so far in the season, he and Tanev are starting in their own zone more than 50 percent of the time when they hop the boards. Tanev has also been a great CF% player this year, sitting at 53.5 percent, which is a vast improvement from last year's 46.2 percent.
And when he is on the ice, his expected goals for (xGF) is sitting at 5.6 while his expected goals against (xGA) is at 5. While it's not a massive gap between the two, it's still a positive sign to see for the new addition.
Penalty Kill Specialist
Playing over 20 minutes a night on average, Tanev has been heavily relied upon when the Flames play shorthanded. He's averaging just over 3:20 in total time on ice during the penalty kill, which leads the team and is top 20 in the league, and the Flames penalty kill sits at 80.6 percent, which is 13th in the league. Having the ability to play Tanev and captain Mark Giordano for the majority of the team's penalty kill is another big factor in the Flames' ability to kill over 80 percent of their penalties.
Overall, in 21 games, he's averaging 21:18 in ice time, which is his highest total since the 2015-16 season. While +/- is a largely unimpressive stat, I do think it's still pretty impressive Tanev has remained a plus player despite playing so much on the penalty kill and getting virtually no power play ice time (averaging 0:12).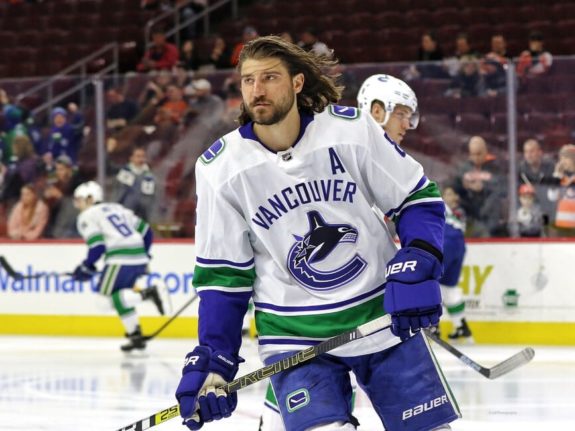 He's also getting in front of plenty of pucks. So far, the defenceman has already racked up 43 blocked shots in 21 games, which should average out right around where he normally is over a normal 82-game schedule.
Offensive Outlook
As the Flames look to right the ship and get back into the playoff picture in the North Division, Tanev is far from the biggest worry.
With that in mind, the coaching staff has to like the fact they have a reliable top-four defenseman they can feel comfortable throwing over the boards at any point in a game. Another bonus for the coaches has been his discipline. In 21 games, the 31-year-old only has two penalty minutes in 447 total minutes on ice, and the Flames themselves are 17th in the league, averaging 8.10 penalty minutes per game.
The biggest detractor from Tanev's game has always been his lack of production, but at this point in his career, you have to realize he's only going to produce 10 to 20 points in a regular 82-game schedule.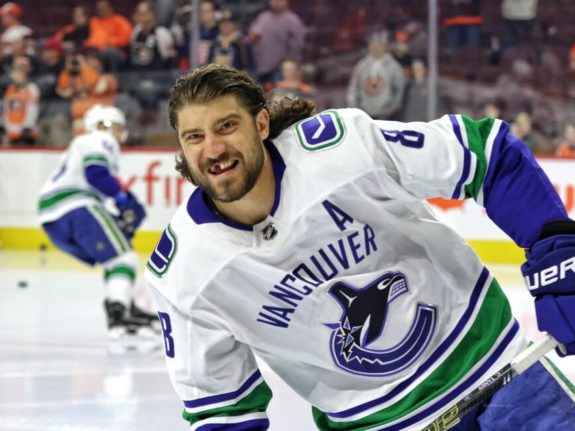 With only 56 games scheduled in the 2020-21 season, if he's able to break into the 15-point range, you'd have to be happy. Tanev has scored one goal and three assists, so it's not unreasonable to think he can chip in a few more points before the season's end. Four points at the 21-game mark slot him in at fourth among Flames defencemen behind Rasmus Andersson (12), Giordano (10) and Juuso Välimäki (6).
Looking at the schedule with more than 30 games to go and with the Flames fighting to break out of a slump, Tanev will no doubt continue to receive big minutes night in and night out.
---
---
Southern Alberta reporter/photographer who also covers the Calgary Flames for The Hockey Writers. Big hockey, baseball and basketball fan. Aside from sports, I also love music.