The 2020-21 season has not been smooth sailing for the Calgary Flames. Coming into the season, almost everybody had them penciled in as one of the four teams in the North Division that would clinch a postseason berth. However, inconsistencies in their game have caused many to rethink their preseason prediction.
Questions that surrounded the team in January popped up even more last week after three straight losses, including a back-to-back set against the Edmonton Oilers over the weekend. The Flames are struggling to find their identity, as nothing seems to be clicking and their overall effort often seems lacking. But why?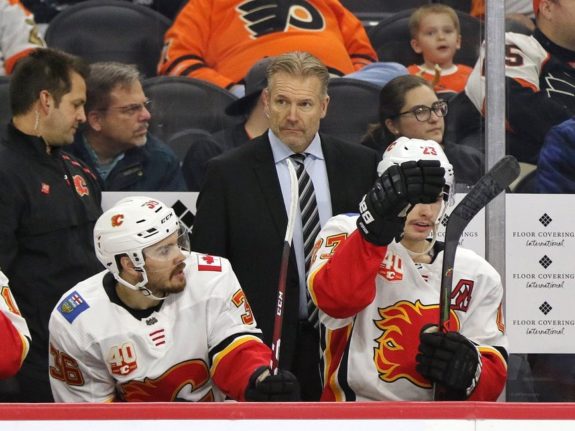 Many have pointed to head coach Geoff Ward as the problem. After all, there is some onus on the coach to have his players ready to give it their all every night and play for each other. That willingness to compete has been missing at times this season.
There is also the issue of line combinations and deployment. In Friday night's game versus the Oilers, Ward chose to put out a line of Milan Lucic, Byron Froese, and Dillon Dube for an offensive zone draw with under three minutes to go while down a goal. That is just one of many questionable decisions Ward has made this season, and we are only at the quarter mark.
The line combinations are as inconsistent as the team in general, changing nearly every day and often during games. One combo Ward has not been keen to use despite past success is the Johnny Gaudreau, Sean Monahan, Elias Lindholm line. That line wasn't an option in the last two games versus the Oilers because Monahan was out with a lower-body injury. It isn't thought to be serious, however, and Ward would be wise to give them a shot when Monahan is ready to return.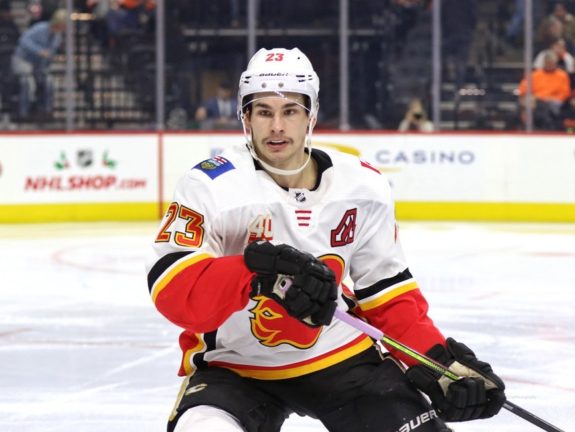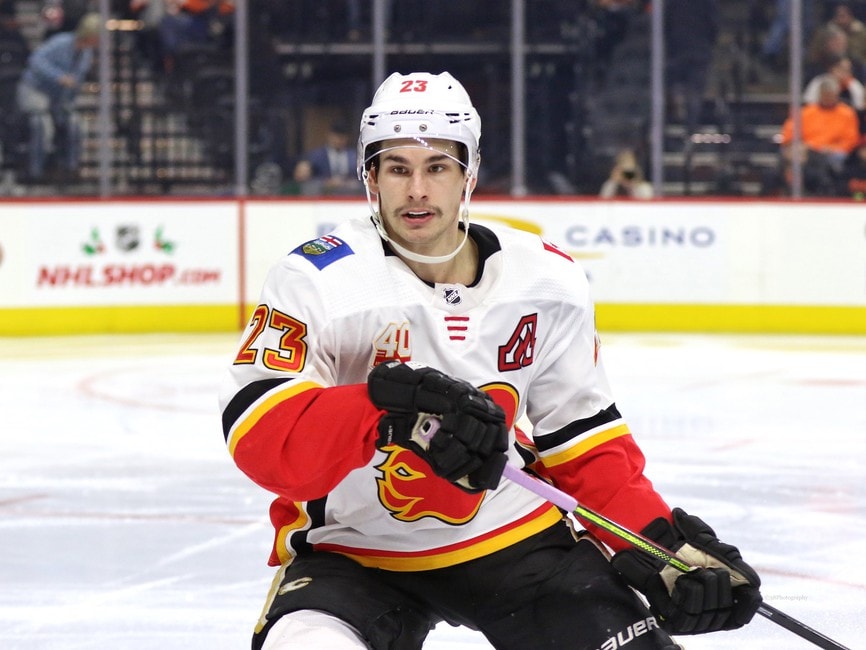 There is no denying that the team is playing below their potential. Often that results in a coaching casualty, as it is easier to replace one man than an entire roster. However, despite fans practically begging for a change to the coaching staff, it isn't likely to happen this season. Here's why.
Quarantine Protocols
Let's start with the obvious. A coaching change, like a trade, is much more difficult due to the pandemic and the quarantine protocols that come with it. The trade between the Winnipeg Jets and Columbus Blue Jackets earlier this season is a perfect example. While Jack Roslovic was able to join the Blue Jackets quickly because he was already in the United States, it took Patrik Laine 10 days before he could suit up for his new team. It was even worse for Pierre-Luc Dubois, who was forced to wait 18 days before making his Jets debut.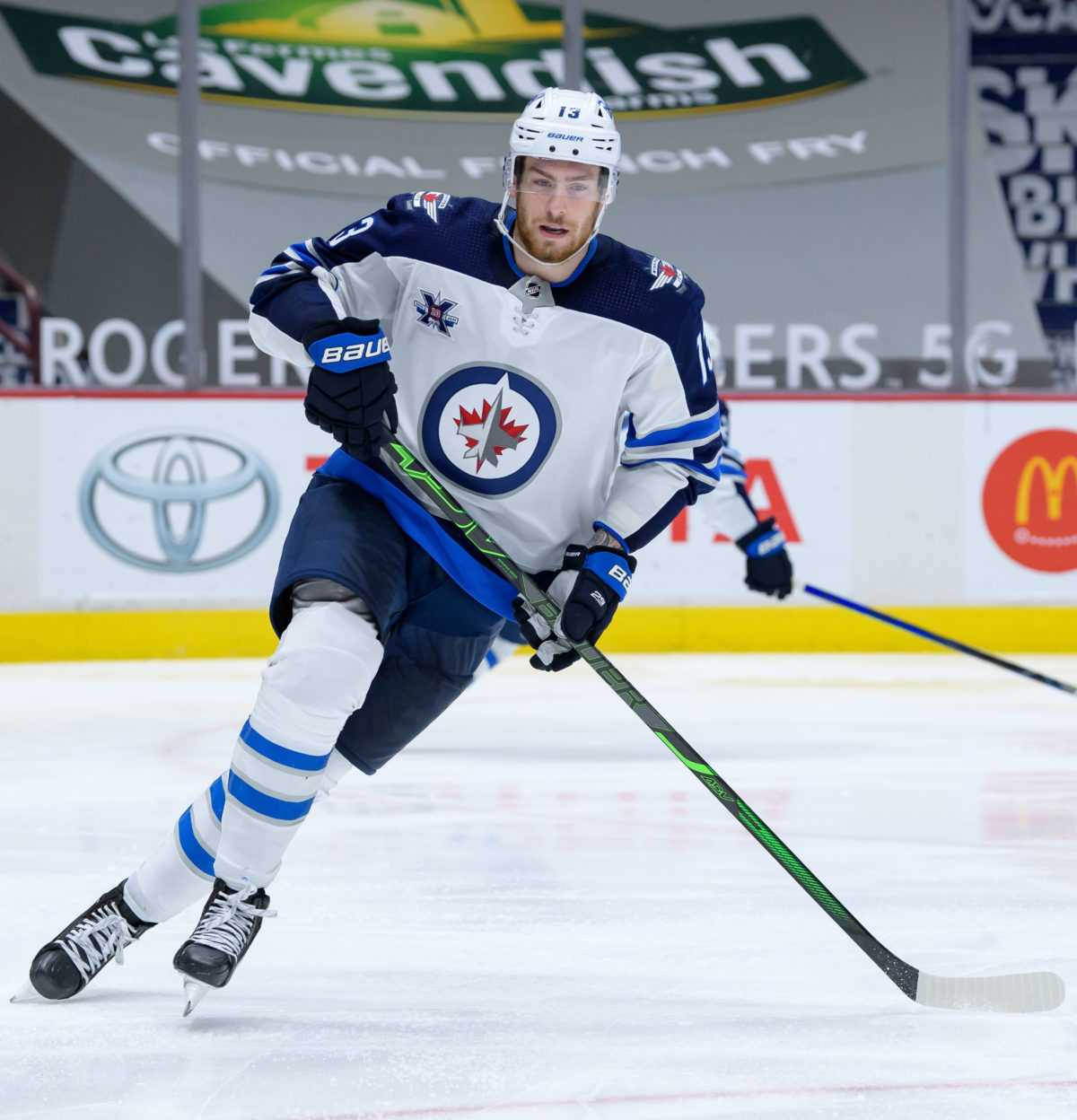 If general manager Brad Treliving decides to fire Ward, it may take weeks before a replacement can stand behind the bench, meet with players and run new systems at practice. Given the condensed schedule, that is not an ideal situation. The pandemic has caused many changes to the NHL, and mid-season coaching changes – which happen quite often – may not be seen this year for that reason.
Coaching Carousel
While quarantine protocols play a part in why the Flames likely won't have a new head coach this season, the main reason is the well-documented coaching carousel the team has had, particularly in the last decade. This is a new era, and it is no secret that NHL coaches have a much shorter shelf life than they did years ago. Having said that, the Flames have gone through four head coaches in the last nine years. Gaudreau, who is in just his seventh NHL season, has played for all four, including Bob Hartley, Glen Gulutzan, Bill Peters, and Ward.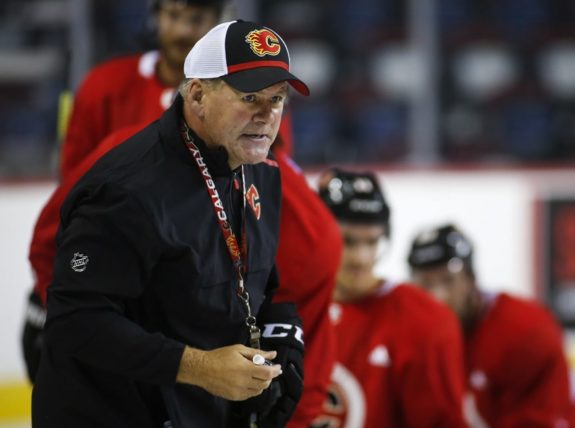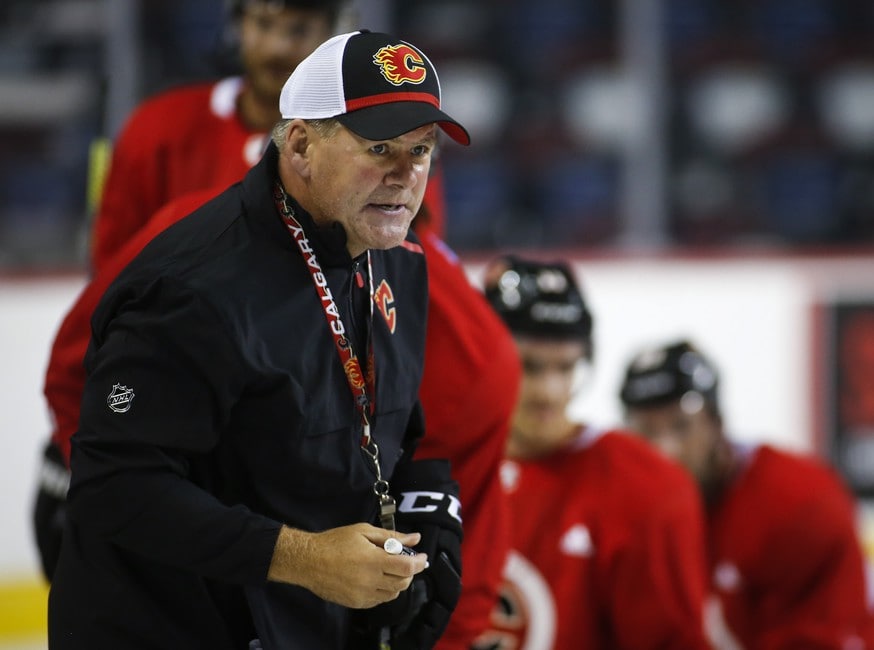 Despite these changes, however, the team's play has remained the same; inconsistent stretches mixed with disappointing playoff performances. Sure, the regular season in other years was better than this, particularly the 2018-19 campaign when the Flames led the Western Conference with 107 points. Even then, however, the inconsistencies returned, and they were eliminated in the first round of the playoffs by the Colorado Avalanche.
The point is that while coaching changes can be beneficial, they won't help if the team doesn't have that 'it' factor. To go through as many head coaches as Calgary has, it's time to realize that it isn't a coaching issue but a personnel one.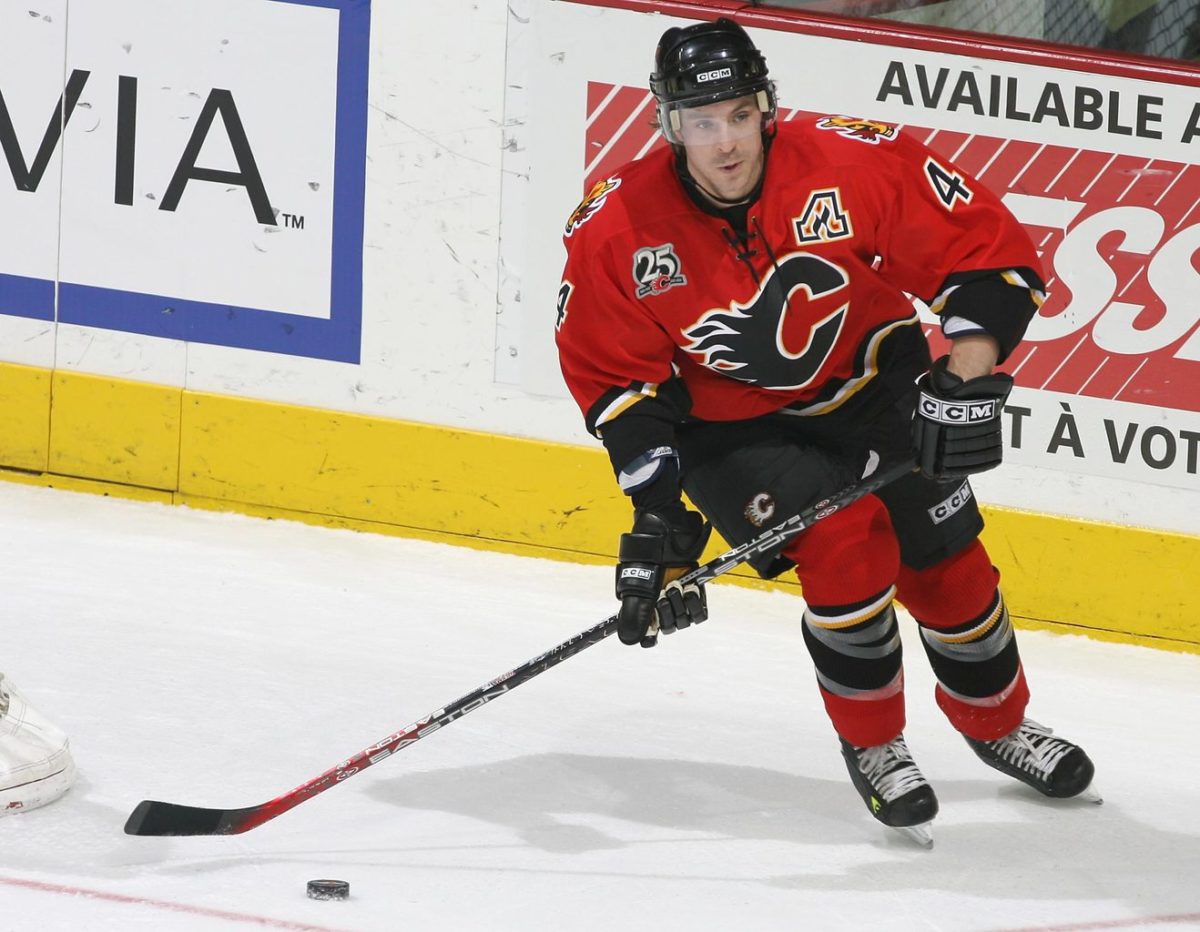 As my colleague Brett Kraus pointed out during our Flames Faceoff podcast on Sunday, former NHLer and current Sportsnet 960 radio host Rhett Warrener was recently on record saying he believes the problem is the makeup of the locker room. Given the team's lack of success in recent seasons, despite their talent, Warrener's comments don't seem unreasonable.
Re-Evaluate
While Flames fans may not like to hear this, Treliving will likely keep Ward around until the end of the season before deciding on a possible coaching change. The GM deserves his fair share of heat, too, as he has been the man in charge for nearly seven years and has yet to see his team advance past the second round, and they have only reached the second round twice.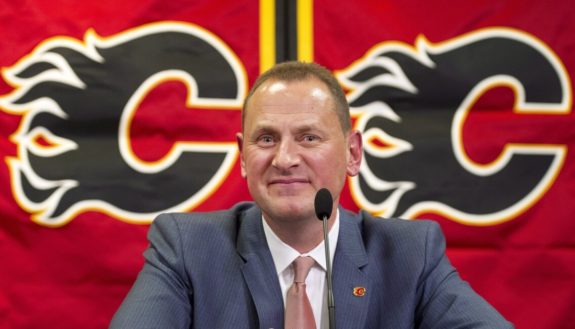 While the head coach is always the easy target, it's not fair to point the finger directly at Ward, and I believe Treliving knows this. It is becoming more and more evident that the Flames' struggles fall on the players more so than whoever is behind the bench. Because of that, I would be surprised to see the Flames make a change to their bench boss this season.
---
---
Colton Pankiw is a former Jr. A hockey player who now provides his knowledge of the game through writing. He's been a very active and reliable source for nearly two years at The Hockey Writers. He is a credentialed writer for the Calgary Flames but also does features on other teams throughout the league. Other writing contributions include: Yahoo Sports, Las Vegas Chronicle, Oil On Whyte, and Markerzone.com. Colton is also a co-host of both Oilers Overtime and Flames Faceoff podcasts. Any interview requests or content info can be made through him on Twitter. Take a look at his work here.