In this edition of Toronto Maple Leafs News and Rumors, I'll share news that Mike Babcock lost out to Peter Laviolette for the head coaching position with the Washington Capitals. I'll also outline some rumors from at least one hockey insider who believes that the Maple Leafs should be interested in what's going on with the St. Louis Blues defense – and this time it isn't about Alex Pietrangelo.
Related: What Happens if the Maple Leafs' Nick Robertson Is Really Good?
In addition, I'll take a quick look at the crossroads dilemma of the Toronto Marlies forward Jeremy Bracco. Finally, I'll make a case that Jason Spezza is good value for the Maple Leafs and should be signed for the upcoming season.
Item One: Mike Babcock Loses Out to Peter Laviolette for Washington Capitals Job
In the offseason battle for the Washington Capitals coaching position, it looks like the Capitals got the experience they wanted. This morning, it was reported that Peter Laviolette was hired as the next head coach of the team. He will become the 19th head coach in Capitals history. Mike Babcock was a finalist, but didn't win out.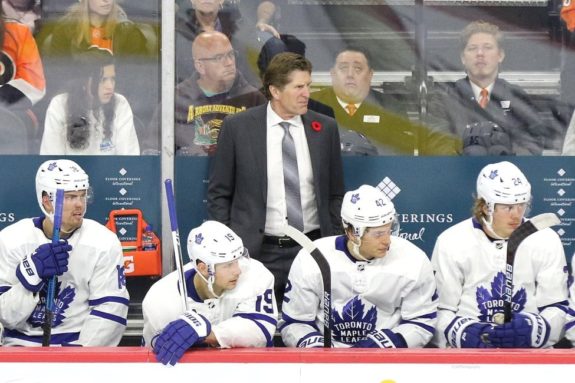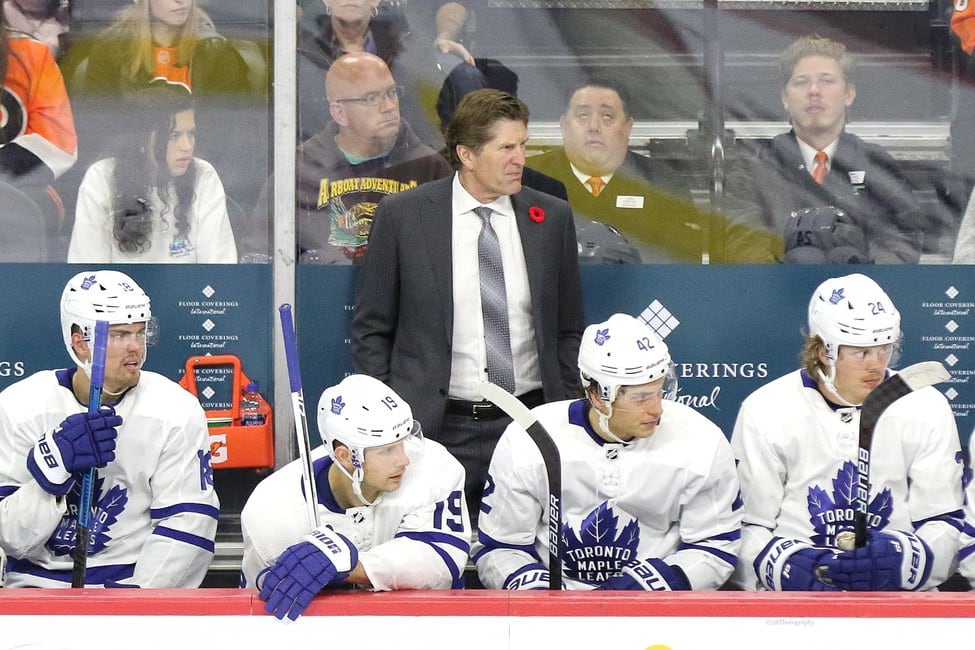 Apparently after what seemed like a failed experiment with the lesser-experienced Todd Reirden, who failed to get the Capitals past the first round of the Stanley Cup Playoffs for the second year in a row and was fired, the organization decided it needed more coaching experience in its next hire.
That's exactly what Laviolette brings – 18 years of NHL head coaching experience. He previously coached the New York Islanders (2001-03), the Carolina Hurricanes (2003-08), the Philadelphia Flyers (2009-13) and the Nashville Predators (2014-20).
The 55-year-old Laviolette's overall coaching record is 637-425-123 with 25 ties in 1,210 games over 18 seasons. He's second to current Columbus Blue Jackets' coach John Tortorella for most wins by an US-born head coach and he's one of only four coaches to coach in the Stanley Cup Final with three different teams. He won with the Hurricanes (2006) and lost with the Flyers (2010) and the Predators (2017).
Item Two: Hockey Insider Says St. Louis Blues Might Deal Colton Parayko
Yet another right-handed defenseman is rumored to be on the Maple Leafs' radar. He's also from the St. Louis Blues, but his name isn't Alex Pietrangelo. It's Colton Parayko.
However, apparently that doesn't mean that Pietrangelo is out of the Maple Leafs' rumor mill. Even two days ago, Howard Berger tweeted that the team was, in fact, working on a deal with the Blues that involved Pietrangelo. It's tough to keep up.
But, let's ignore Pietrangelo for now and talk about Parayko. I'll begin with what you can see when you look at him. He's a 27-year-old from Alberta who stands 6-foot-6 and weighs 230 pounds. He's big, but he isn't necessarily known for his physicality. Still, big is big, which means he has a long reach and takes up a lot of space on the ice.
Related: Roger Neilson: Coaching Genius & Innovator
He also has an offensive upside to his game, and has averaged over 30 points each season since he was a rookie defenseman with the Blues in 2015-16. By looking at his record, it seems clear he hit the NHL ready to succeed.
While most of the NHL is experiencing a dearth of right-shot defensemen, the Blues have right-handers in abundance. And, it's a strong group. Given that I believe the team will re-sign Pietrangelo, that means either Justin Faulk or Parayko would be put on the market.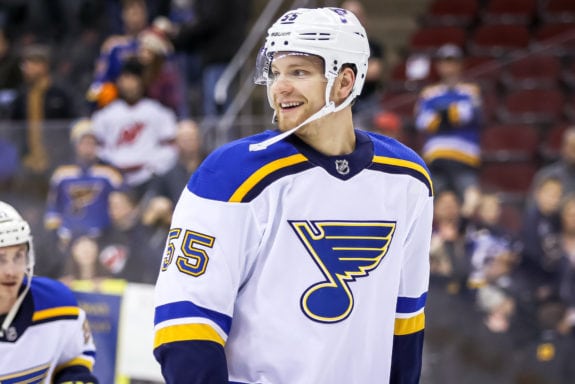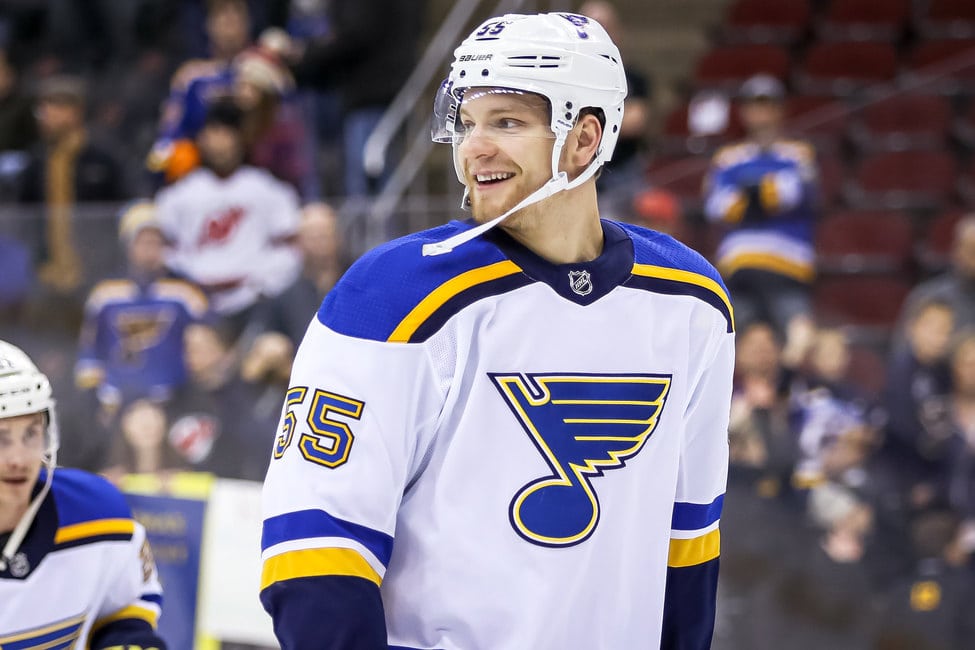 I have to think the Blues would prefer to trade Faulk. He's the newcomer, having only been with the team for a single season. He plays a bit more of an offensive game than Parayko and is only a year older, but he's also smaller at only 6-foot tall.
Specifically, hockey insider James Mirtle suggested that the Blues might have to dump one of their three top-pairing right-handers. He noted that he simply didn't believe any organization could afford to pay $21 million on just right-handed defensemen. He believes Parayko would be the one to move.
However, Mirtle also noted that the Blues won't "be pressured into dumping someone as valuable as Parayko."
He added that "The Blues' bigger issue is they will have three big salaries at RD if they bring their captain back, as they have Justin Faulk on that ill-advised contract. That, more than any cap crunch, could be why Parayko is auctioned off to the highest bidder." (from "Mirtle Mailbag: Will the Maple Leafs benefit from teams' 2020-21 cash crunch?", The Athletic, 09/11/2020)
What Mirtle is noting is actually not a new rumor. In late August, it was reported that sources close to the Maple Leafs suggested the team was in conversation about a trade that would send left-winger Andreas Johnsson, right-shot defense prospect Timothy Liljegren and the Maple Leafs newly acquired 2020 first-round pick (15th overall) to the Blues for defenseman Parayko.
Related: Who is the NHL's Top Goaltending Prospect?
The only certainty in any of these conversations is that the Maple Leafs are engaged in a conversations with other teams about defensemen, but it doesn't mean the team will be a landing spot for anyone from the Blues. Still, Parayko is the kind of player the team would love to have on their roster.
Item Three: Jeremy Bracco Is at a Crossroads in His Career
It seems as if Jeremy Bracco has been a victim of circumstances with the Maple Leafs. I'm hoping the team either gives him a shot or moves him someplace else. He's been a leader on the Toronto Marlies roster for a number of years and he's getting older. From my perspective, the 23-year-old is at a railway crossing waiting for a long train to go by.
There doesn't seem to be any organizational advantage for asking him to play a fourth season at the AHL level, so in all the trade rumors I'm actually surprised not to see his name included. I would expect Dubas to arrange a change of scenery for someone already on the roster that would allow Bracco a chance to compete for a roster spot, or simply move him in a trade.
In 2018-19, Bracco had a breakout season scoring 22 goals and 57 assists for 79 points in 75 games. Last season he slipped a bit, but I imagine he has some value to an organization somewhere. I wish him well, whatever happens.
Item Four: It's Time to Re-sign Jason Spezza
Re-signing Jason Spezza seems like a no-brainer and I hope the Maple Leafs bring him back next season. Specifically, I think it would be hard to find better players at the NHL league minimum salary than Spezza. Plus, he wants to be back.
He's still productive, scoring 9 goals and 25 points in only 58 games in the 2019-20 COVID-19-shortened season. In fact, he was on pace to have his best scoring season since 2016-17 when the season was suspended. During five games of the qualifying play-in series against the Blue Jackets, a case could be made that the fourth line of Spezza-Pierre Engvall-Kyle Clifford was the team's second-best line after the Auston Matthews-John Tavares-Mitch Marner top line.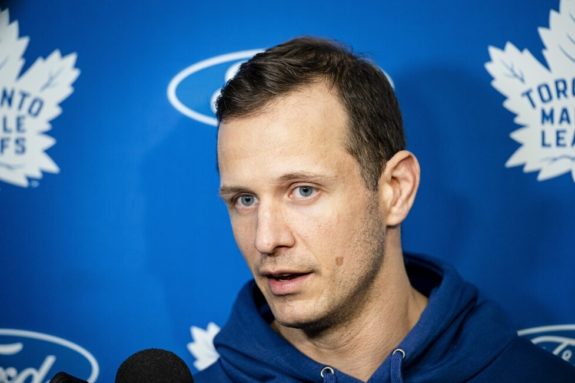 What does Spezza bring to the team? First, he clearly brings determination to win the Stanley Cup in his hometown, leadership, hockey IQ, and energy. It would also be tough to find more experience than this future Hall of Famer. His muscle memory alone consistently puts him in the right place at the right time. Finally, he's shown he can be a second-unit power-play contributor.
What's Next for the Maple Leafs?
There are lots of rumors, but the action has slowed down. I'm interested to see how quickly the action picks up after the Stanley Cup Final series. I'm surprised that the Dallas Stars made it, but it shows that a 34-year-old goalie like Anton Khudobin can rise from almost nowhere to lead a team into the Final.
Related: Maple Leafs News & Rumors: Matthews, Lehtonen, Kadri & More
As noted for a number of weeks now, the action in goal for the Maple Leafs is more than interesting.
---
---
The Old Prof (Jim Parsons, Sr.) taught for more than 40 years in the Faculty of Education at the University of Alberta. He's a Canadian boy, who has two degrees from the University of Kentucky and a doctorate from the University of Texas. He is now retired on Vancouver Island, where he lives with his family. His hobbies include playing with his hockey cards and simply being a sports fan – hockey, the Toronto Raptors, and CFL football (thinks Ricky Ray personifies how a professional athlete should act).
If you wonder why he doesn't use his real name, it's because his son – who's also Jim Parsons – wrote for The Hockey Writers first and asked Jim Sr. to use another name so readers wouldn't confuse their work.
Because Jim Sr. had worked in China, he adopted the Mandarin word for teacher (老師). The first character lǎo (老) means "old," and the second character shī (師) means "teacher." The literal translation of lǎoshī is "old teacher." That became his pen name. Today, other than writing for The Hockey Writers, he teaches graduate students research design at several Canadian universities.
He looks forward to sharing his insights about the Toronto Maple Leafs and about how sports engages life more fully. His Twitter address is https://twitter.com/TheOldProf