Pittsburgh Penguins forward Bryan Rust carried the puck down the right side of the offensive zone in the final minutes of Monday's game against the New York Rangers, looking for the equalizing goal. A point-a-game player last season, Rust needed to beat New York Rangers rookie K'Andre Miller, the recently turned 21-year-old defenseman who was playing in college at this time last year.
Rust tried to work past the hulking Miller along the boards with speed. However, Miller proceeded to deliver a crushing check on Rust, separating him from the puck, and then used his freakish quickness for a big man to surge to the loose disc. That began a sequence in which the Rangers would clear the zone a final time and Artemi Panarin would score an empty-net goal just before time expired, giving the Blueshirts a badly needed 3-1 victory.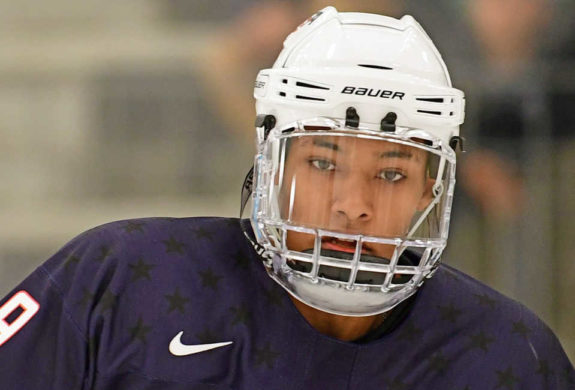 Rust, for his part, was left standing still after being utterly negated by Miller on his rush. It's not known whether that was the result of the hit, or disbelief in then watching a 6-foot-5, 210-pound player move like someone half his size, or both.
Such is life around the Rangers these days, who, despite the rollercoaster results that are to be expected for such a young team this season, can allow themselves to be cautiously excited about the fact that they just might have found their top two pairings on defense for the next five to ten years. The suddenness of Miller's development, perhaps as jaw-dropping as the physical skills and instincts he brings to the ice, has allowed the team to apparently firm up the vision it had for the blue line well ahead of schedule.
Miller has thrived in a partnership with Jacob Trouba, forming a duo that team brass foresaw as the Rangers' eventual No. 1 defense pairing – but certainly not this quickly. With his near-seamless transition to the NHL, though, Miller has made the notion that he was raw and in need of seasoning in the AHL laughable.
Miller Wowing With Speed, Power and Polish
With his hard-to-fathom speed and powerful skating, ability to close rapidly on the puck, huge shot, and hockey smarts that seem beyond his years, the Rangers are cautiously optimistic that Miller will team with Trouba to give the Rangers the shutdown defense pair that they haven't had in … well, seemingly forever.
Miller has recorded a goal and three assists during the Rangers' 4-4-2 start, with the club going 3-0-1 in the last four. He leads the team with a plus-seven rating and has a Corsi-for percentage (CF%) of 50.00. At times, he seems to be everywhere. After only 10 games, his ceiling is something to behold.
"He continues to step in night in and night out and play good hockey for us, and hasn't been in awe of the moment, not in awe of the opposition, regardless of who's he's out there against, and there's an awful lot to like about his game," Quinn said.
Miller's emergence appears to have given Trouba what he lacked last season – a consistent blue-line partner, quite possibly for the long term. Trouba, whose play has continued its upward trend that began late last season and extended through the qualifying round, has been self-assured and confident on the ice to start 2020-21. He's a plus-two and has a CF% of 52.3.
Mobile, physically imposing and with the ability to generate some offense, Quinn might not have to think about this defense pairing very much in the near future.
Adam Fox and Ryan Lindgren, of course, might have something to say about which two players currently fill the No. 1 role on the blue line for the Blueshirts. Miller represents the Rangers' second straight rookie phenom on defense. In 2019-20, it was Fox, the right-hander from Harvard who made general manager Jeff Gorton look brilliant for surrendering a pair of second-round picks to the Carolina Hurricanes for the rights to the Long Island native in April 2019. Fox burst upon the scene with 42 points and a plus-22 rating last season. Like Miller, he was in possession of hockey instincts and a polished game that seemed way beyond his then-21 years.
Fox has continued his outstanding all-around play this season, recording seven points and a plus-three rating. His underrated defensive acumen was on display against the Penguins on Monday, playing a principal role in holding a flying Sidney Crosby off the scoresheet, consistently forcing the superstar center to the outside and away from the net. Fox recorded an assist and was a plus-one, while Crosby finished minus-two.
He's also ably manning the point on the No. 1 power-play unit, a critical role to be filled with the Tony DeAngelo era over.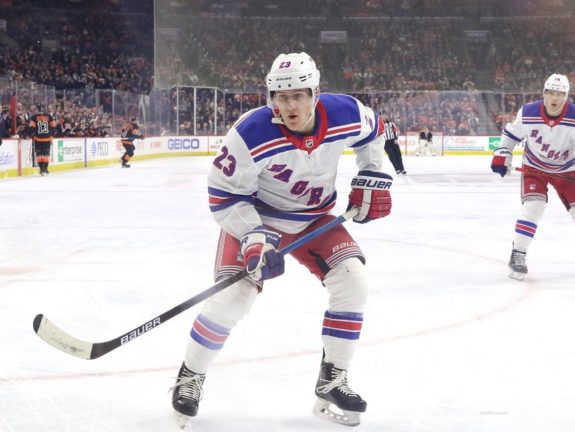 Continuing to complement Fox with grit and edge is the nearly 23-year-old Lindgren, who proved the perfect partner for him last season – not surprising given their history as a duo for multiple Team USA tournaments prior to arriving in the NHL. Lindgren delivered a breakout effort of his own when given the opportunity to seize a spot in 2019-20, posting a plus-16 rating in 60 games. He's been strong in his own end so far in 2020-21 as well, and gives the Rangers a nasty, "won't back down" mentality they sorely need.
Amid a very youthful lineup constantly in flux, the top two "D" pairs, on which the "old man" is the soon-to-be 27-year-old Trouba, seem to have solidified. Might that prove to be the case for quite some time? If so, it has to be among the most encouraging developments in the front office's three-year-old rebuilding effort.
"These guys have played well," Quinn said of his young defensemen. "Regardless of their age, regardless of how many games they've played … a lot of people focus on Lindgren and Foxy, you know, they've only been in the league a year plus, but they've seen all sorts of challenges, they've played in all situations, they've seen everybody's top line, so they didn't dip their toe in the water, that's for sure, when they started their NHL careers."
Rangers Awaiting Next Round of Talent on Defense
There's considerably less certainty on the third pair – in fact, there's actually none at all at the moment – but the Rangers have highly regarded candidates to fill those two spots, and the stability at the top makes it easier to break them in. Over the next season-plus, Libor Hajek (who made his season debut Thursday and performed well in a 4-2 win over the Washington Capitals), Matthew Robertson, Zac Jones, and maybe Tarmo Reunanen will engage in a battle for the left-side spot on that final pair. Nils Lundkvist or Braden Schneider will be expected to grab the assignment on the right.
The bottom line is that the Rangers entered the season with the defense looking like their clear weak spot. Fans were up in arms over the signing of now-injured veteran castoff Jack Johnson, and the problem of finding Trouba a regular partner threatened to carry into his second season in New York. The possibility of having to lean too heavily on the mercurial Brendan Smith for a full season also loomed.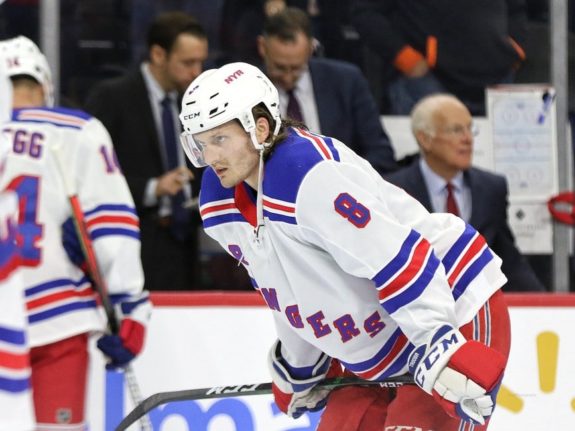 It took all of 10 games to allay those fears. Miller looks to be fulfilling the Rangers' vision for him much earlier than expected, Trouba appears solid and settled in, and Fox and Lindgren have picked up where they left off. With the top two pairs seemingly locked in and more young talent ready to challenge for open spots while deepening the defense corps, the organization can only hope some of the prodigious talent up front can develop nearly as quickly as their counterparts on the blue line.
If that proves to be the case, this rising team that's focused on building correctly for the future might be making consistent runs at the playoffs earlier than many people thought.
---
---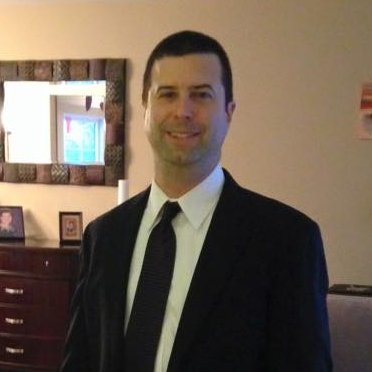 I'm a resident of the Chicago area by way of White Plains, NY. I worked for the Associated Press sports department in New York City for 10 years before moving to the Midwest in 2005, when the AP's then-internet division entered into a joint venture with STATS LLC. I worked for STATS for 11 years, until 2016. I'm very excited to be a part of The Hockey Writers.