The San Jose Sharks' sample size of results over the past 17 games has shown fans many things. One of those things is their status at the annual trade deadline, which is coming up very soon on April 12. Based on their record of seven wins, eight losses, and two overtime losses, one can infer that they will be sellers at this deadline. 
So, which players should be sent away come April? There are a lot of possibilities, but this article will extract four of those players that could provide needed depth to cup contenders, who are potentially looking for that missing piece to their playoff runs.
What Should Not Be on the Table for Trade
Before we get into who could potentially be traded away from San Jose, let's look at who and what shouldn't be traded.
The most obvious asset is their 2021 first-round pick. When the Sharks acquired Erik Karlsson and traded away their 2020 first-rounder, they didn't know that it would come back to bite them. This is because their season did not go as expected and they ended up losing a top-five selection, which eventually turned into young Ottawa Senators player Tim Stützle.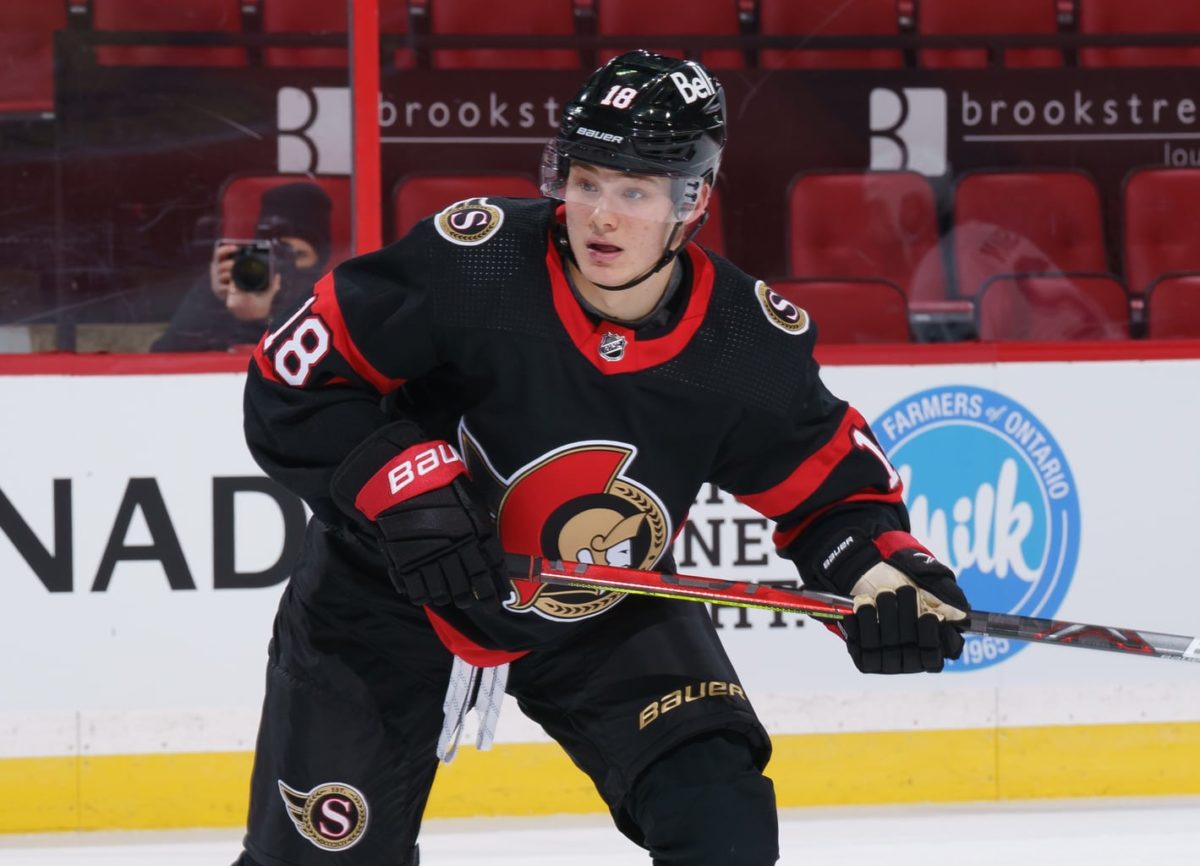 THW's Matthew Zator did a great article on the 2021 draft class and had a total of 32 players with first-round grades, including University of Michigan products forward Matt Berniers and defenseman Owen Power. The Sharks cannot miss out on two game-changing prospects like these by trading their first-round pick. They were bitten by it last time, so it's about time for some redemption.
Another asset that must not be traded is the younger players on the team. These are guys like Logan Couture, Tomas Hertl, Kevin Leblanc, and Stefan Noesen. These guys are vital pieces to the organization, and losing or trading them would be a huge setback to the team as a whole. Some of those guys are also fan favorites, so losing them would anger the fanbase, and no general manager wants that on his hands.
Now to see who should be available for trade come the April deadline.
Marcus Sorensen
I know it seems that I've talked about him a lot lately, but Sorensen might be one of the first players to go. First and foremost, he has one year left on his deal, and his cap hit is only $1.35 million.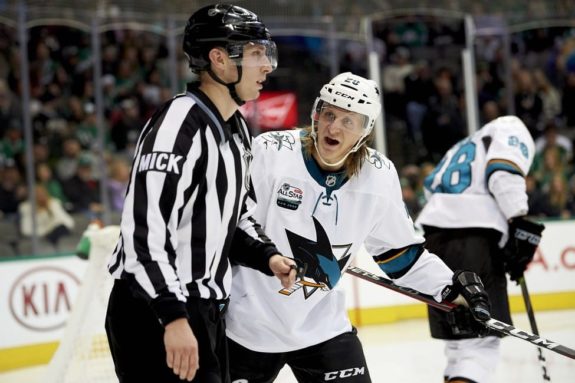 Second off, he hasn't been great this year, with only two points in the 14 games he's played this season. To add to that, those three missing games were because he was a healthy scratch. In those three games, they won two and lost one in overtime. Then, in his game back against the Minnesota Wild, they lost 6-2 and Sorensen ended up with only one shot and a minus-1 rating. 
With that in mind, it should be an easy decision to trade Sorensen to a contender. A change of scenery, plus the notion that he could be a part of another Stanley Cup run, might improve his stats and put a fire under his belly to do better.
Patrick Marleau
This would mark the second straight year Patrick Marleau would be traded to a cup contender if this happened, after getting traded to the Pittsburgh Penguins last year, getting a conditional 2020 third-round pick in return.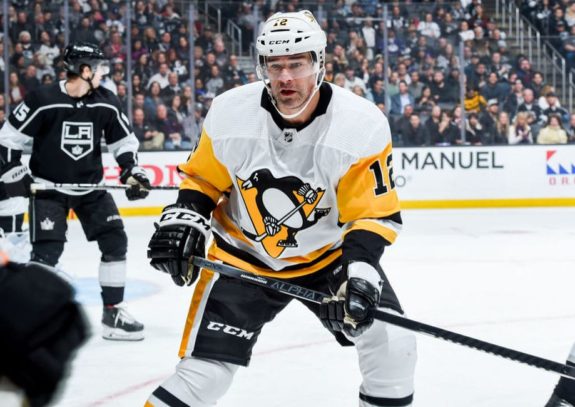 In the four games he played with the Penguins, he scored no points, had a plus-minus rating of minus-4, with only two shots on goal. His ice time also did not exceed above 12 minutes a game, his highest being 11:44, and his lowest being 9:07.
The closest Marleau has gotten to a Stanley Cup with the Sharks was the 2016 run that led them to face the Penguins, where they lost in six games. The 41-year-old's window for a Cup might be closing fast, so it would be smart to send him to a team that has a really good chance at winning it all, so he can finally get that ring he's been working for the past 23 seasons. 
Marc-Edouard Vlasic
Marc-Edouard Vlasic was another player apart of the 2016 Cup Final run who made an eye-opening impact. In the 24 games he played during that run, he scored a goal and notched 11 assists for a total of 12 points, a half of a point per game average. In terms of time on ice, he averaged over 20 minutes a night in every game, with the exception of two games where he had a little over 18 minutes.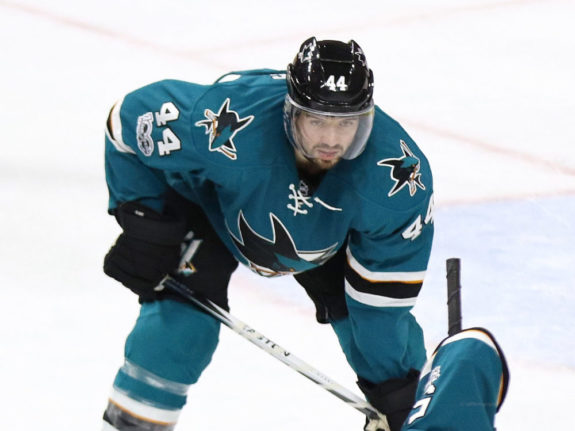 So, why trade him? It is because he is in the same boat as Marleau — his window for a Cup is running short, even though he is 33 years old and has only played 15 seasons. To add, like Sorensen, he has also made a marginal impact on the team this season, with only two points, both assists in all 17 games this season. With that, a change of scenery and that notion of a cup run might be an incentive.
The other question to ask is if you do trade him, which team can swallow his cap hit? Currently, Vlasic is on year three of an eight-year, $56 million deal with a cap hit of $7 million. To add, would the Sharks be willing to retain some salary, making the cap hit lower for the other team? If I were general manager Doug Wilson, I would do it if it involves giving a veteran another shot at a championship.
Matt Nieto
Matt Nieto is the third player that was involved in the Cup run in 2016. However, he only played 16 games, earning a goal and two assists, a total of three points in that time. He was also in the playoffs when he was with the Colorado Avalanche, but unfortunately, never got close to the Stanley Cup Final.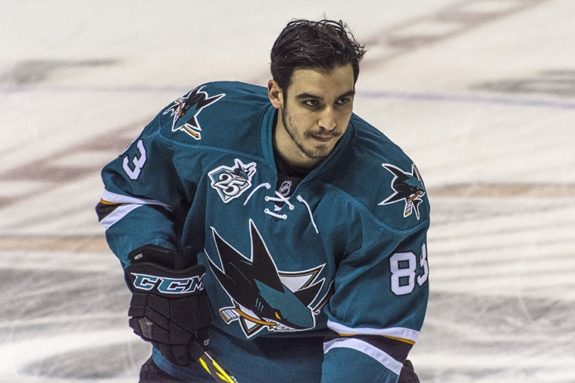 With that in mind, trading him would be smart, as he would be a great asset to a playoff contender who needs a veteran on the bottom six. In that bottom-six role this season so far, he's registered three goals and one assist for a total of four points. He is also putting up 10 minutes a night and only earning a plus-minus rating of minus-2, the seventh-highest on the team.
Those are four players that should be traded at the April trade deadline. There is no doubt that if these players are indeed traded, not only would the Sharks benefit with the added draft picks, the players would make impacts for their new teams, getting them one step closer to achieving the ultimate goal — winning a championship. 
---
---
Marco Milani is a huge Sharks fan and loves to write and talk about sports, especially hockey.