Saying the P.K. Subban trade for Shea Weber is simply bad is kind of like saying food laced with poison tastes funny. It's a massive understatement that ignores the far-reaching consequences to come.
Nevertheless, every Canadian dollar has a flip side. While this one's is probably worth a long-since phased-out penny, it nonetheless exists. Here are the two positives from this horrible, horrible trade:
1) Montreal Canadiens Are Firmly in Win-Now Mode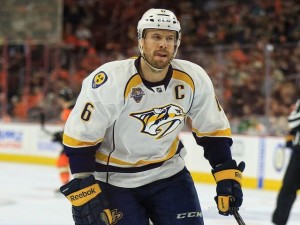 It isn't that Weber is a better player than Subban, because all relevant advanced metrics argue just the opposite. You can obviously discount analytics to a certain degree, but the most basic stat out there—age—indicates the Canadiens got hosed on this deal, with Subban entering his prime and Weber, by all accounts, exiting his, being four years older.
The point is the Habs just traded away a James Norris Memorial Trophy-winning defenseman in his prime for a lesser blue-liner with a few good years left. That means the Habs, in order to save face following this quagmire of a trade, have no choice but to try to win when they can still get top-pairing play out of Weber.
Weber is still a good defenseman. Let's not forget that. Is he among the league's very elite defensemen at this stage of the game? No, but he is a good one capable of putting up points, meaning there is still some value to be had here.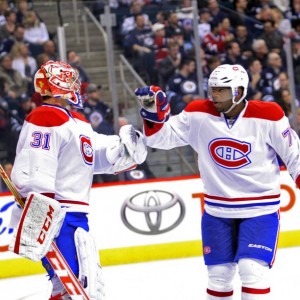 With Alex Galchenyuk set for a raise next summer and Carey Price and Max Pacioretty set to become unrestricted free agents soon thereafter, the window for this team is potentially closing fast. Don't get me wrong. It's closing faster now, even if Weber's contract is expiring four years after Subban's. But how many of those years will be good ones?
Seeing as we're literally a decade away, hopefully just minus two… meaning two years before Subban's contract expires, Habs fans can reasonably expect Weber to still perform relatively well for a top-pairing defenseman, with hopefully someone other than Andrei Markov as his partner.
That is another point, by the way: Montreal's projected top defensive pairing next season has an average age of almost 35. All this goes to show, general manager Marc Bergevin needs to win a championship either next season or soon thereafter, because, assuming this trade plays out like most believe it will, he may not have many kicks at the can left, with the Habs or any other team ever again.
Granted, Subban arguably gave the Habs a better chance to win it all from the back-end, but now the desperation in the Habs' front office should be all too real. Like Rejean Houle's job before his following the Patrick Roy trade, Bergevin's is now on the line. It might take a few years, but nothing short of a championship in that hypothetical time span should be able to save him. Granted, there's little chance ownership didn't sign off on this deal, making it an organizational screw-up, but every team needs a fall guy when it hits the fan. Just ask Subban.
Thankfully, for Bergevin anyway, the trade makes it easier in the (very) short term to compete.
2) Slightly More Cap Space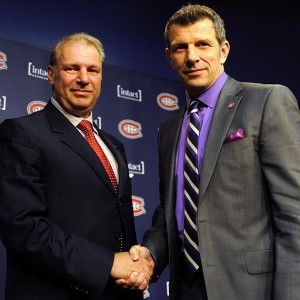 With free agency approaching and Subban's no-movement clause set to kick in that same day on July 1, Bergevin probably felt pressure to make this move now.
This way he earns an extra $1,142,858 in cap space to spend on improving his forward lines, even if his defense is now arguably more in shambles. It's coincidentally hard to defend this argument though, seeing as the Habs already had almost $8 million in cap space following the Shaw signing.
Not only that, but in three of the last four years Subban finished second in team scoring. Essentially, the Habs just dealt away a major part of their defense and offense all at once.
Now, obviously Weber is no slouch in the offensive zone. However, even though many people will point to the just-six goals Subban scored this past season and the 20 Weber did, they each finished with 51 points. Subban even played 10 fewer games and was on pace for a new career high before his season ended prematurely.
Offense is more than just goals. Some fans may nevertheless choose to see it a different way, conveniently ignoring in the process how both were tied in that one metric with 15 as recently as last season. Truth be told, this past campaign might have just been a down year for Subban in that department.
Still, ever since the lockout-shortened 2012-13 season, Subban has 22 more points than Weber. Needless to say, the notion that Weber will be better for Montreal's offense is a clear-cut fallacy.
So, with the defense now set in stone in spite of this trade (he can't very well try and improve it now due to the optics of the situation), Bergevin has his work cut out for him. He absolutely has to improve Montreal's offense. As fate would have it, there are several high-profile options out there, namely Matt Martin and Dale Weise. Montreal has reached out to both recently. So, thank God for that.
Hearing DET, TOR, MTL, BOS, LAK, CGY among the teams that have reached out to Matt Martin. #Isles

— Arthur Staple (@StapeAthletic) June 28, 2016
The Bottom Line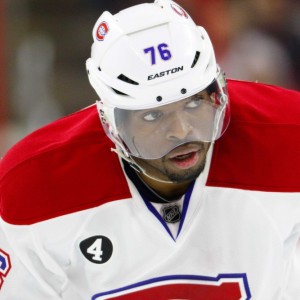 Unfortunately, the stink of this trade does not dissipate even if Bergevin somehow manages to sign some combination of Kyle Okposo, Milan Lucic and Loui Eriksson come July 1. It only does if, again, Montreal manages to win it all as a result of those signings (because it won't be because of this trade).
Sure, there may be behind-the-scenes drama fans may not know about and there may have been internal questions asked regarding the legitimacy of Subban's leadership. However, if you are going to trade your star player, who's beloved in this community, you had better make damn sure you get the other guy to overpay for him. Bergevin didn't even get market value.
Bergevin may very well have believed he had to unload Subban's contract for the sake of the future of this team and in order to win a championship. However, even if he had to get out from under the thumb of the impending no-movement clause of Subban's massive eight-year, $72 million deal, he just went from a deal that would not be able to be traded to one that can't.
Weber's deal is for 14 years and $110 million total. That's quite an accomplishment on Bergevin's part, trading for a non-tradable contract. Not only that, but he gave up a franchise cornerstone to do it.
That is inexcusable, regardless of whatever positives you can try and glean from this travesty.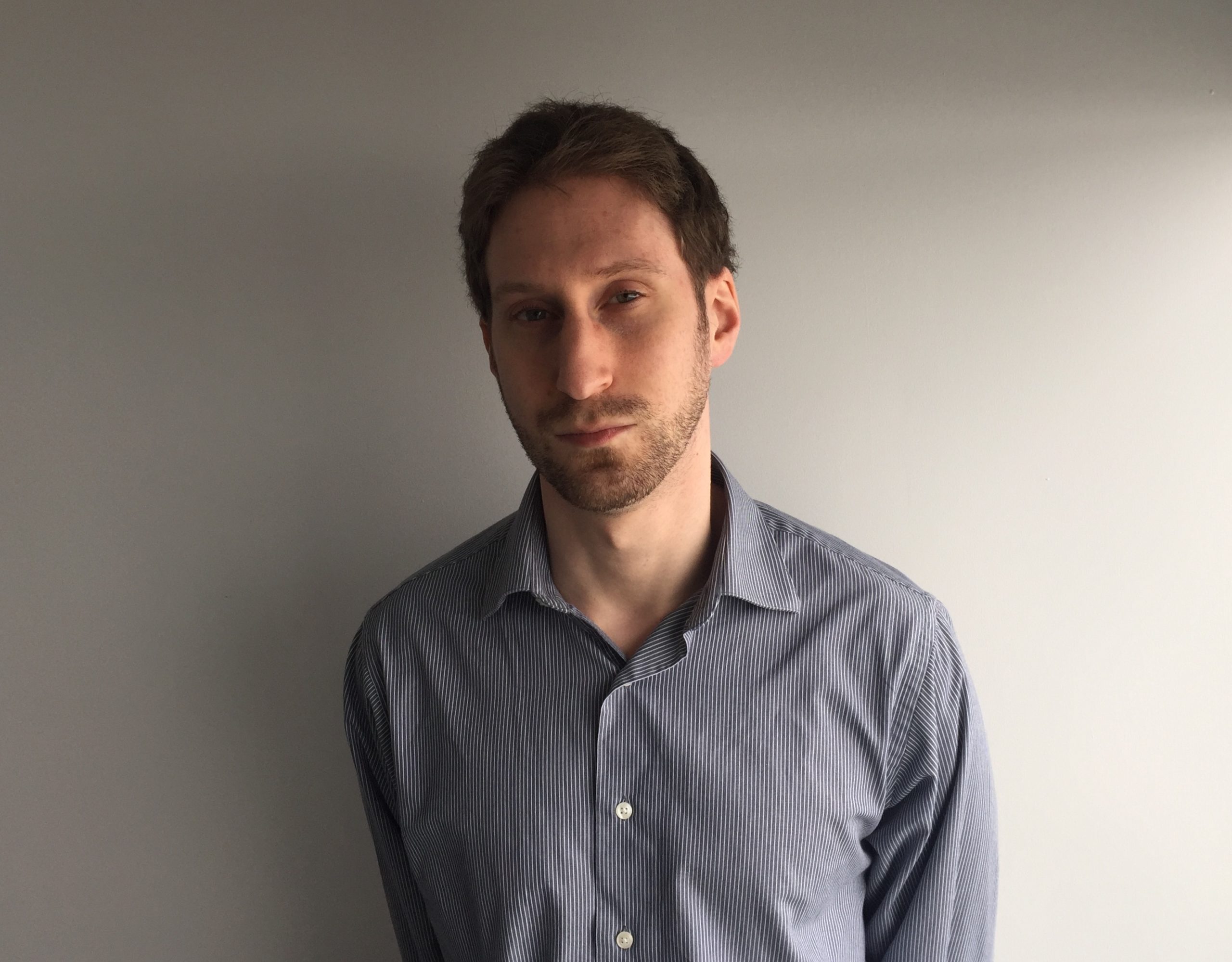 After 10 years of writing hockey, Ryan decided it was as good a time as any to actually join The Hockey Writers for the 2014-15 season. Having appeared as a guest on such programs as CBC Radio One's Daybreak, Ryan has also written for the Montreal Gazette and Bleacher Report and worked for the NHL itself and his hometown Montreal Canadiens. He currently writes about all things Habs for THW, with it being a career highlight for him to have covered the 2021 Stanley Cup Final as a credentialed member of the press.