Montreal Canadiens general manager Marc Bergevin chose the easiest path, announcing head coach Michel Therrien would stay on at his post-mortem press conference. He'll sooner or later find out it wasn't the right one to take, though.
Bergevin confirms Michel Therrien will be back next season. #TSN690

— Amanda Stein (@amandacstein) April 11, 2016
Bergevin obviously clung to an ill-conceived rationale as to why Therrien shouldn't be fired.
Here are three reasons why he should have been:
3. Change, Pure and Simple
Firing someone just to mix things up is never the best solution. However, when your team misses out on the playoffs after starting the season a perfect 9-0 and 19-4-3, someone needs to be held accountable, even if only to keep up appearances and show your fans that mediocrity is not acceptable.
Consider Bergevin stood in much the same position at the end of last season, giving Therrien a vote of confidence. As such, he might very well be the enabler in this dynamic, continuing to find reasons (no excuses, remember?) as to why Therrien belongs as head coach of this team in spite of his self-destructive habits bringing down everyone around him.
Oh, the tone in his comments changed. How could it not, due to the disparity in circumstances between the end of last year and this one? But the overall message stayed the same: "We know what we're doing," with Bergevin's verbal gymnastics to explain why keeping him on board was a good thing possibly ending up the most impressive act of athleticism Habs fans witnessed all year.
#Habs Bergevin: "As GM I'm responsible for every hockey decision. Will I panic and change everything? No."

— Chantal 🐾 (@pucksnlife) April 11, 2016
While change may still come, in the form of ill-advised trades of stars, it seems to have been lost on Bergevin that Therrien—not the players—is the most expendable Not only that, but he's also, at least partly, responsible for the quagmire of this past season.
A great deal of fans calling for Therrien to be fired may not have been a good reason to fire Therrien all on its own, but it could have at least served as justification for what, in Bergevin's mind, might have been a morally questionable decision. It should have served as a sign that it would have also been the right business decision. Of course, this is Montreal and fans will pay no matter what.
They're paying right now, in fact.
2. This Only Appears to Be a One-Man Team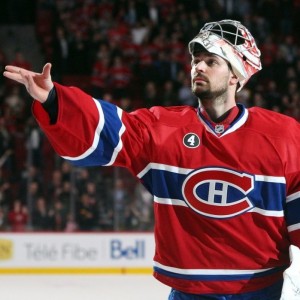 There's no debating how bad it looks.
Carey Price won the Hart Memorial Trophy last year as the league's most valuable player and then led the team out of the starting gates as if it were a legitimate Stanley Cup contender. Once he went down, that was essentially all she wrote.
However, it really shouldn't have been.
Blame Bergevin if you must for not going out and getting a replacement No. 1. However, the Habs still had P.K. Subban and Max Pacioretty, two elite players in their primes at the other two positions. They also had Alex Galchenyuk, who forms alongside the latter one of only a few 30-goal-scoring duos, believe it or not.
And yet goals were still a major problem, alongside the goaltending issue.
Montreal also has a decent supporting cast, made up of Brendan Gallagher (who could have potentially reached 30 goals as well over a full season), Tomas Plekanec, Andrei Markov, Lars Eller, Nathan Beaulieu and Jeff Petry.
Competent role players included the likes of Torrey Mitchell, Brian Flynn and Paul Byron, each of whom Bergevin acquired alongside the likes of Stefan Matteau, Lucas Lessio and Phillip Danault this season.
At least four of those admittedly bottom-six forwards played on one of the top two lines at one time or another in Therrien's system, hinting at the potential of offensive skill. And, yet, Bergevin seems determined to go back to the same well this offseason, after it worked out so hot this time around.
#Habs Bergevin says he needs to add 3rd and 4th line scoring to compensate for lack of available premium scorers.

— Chantal 🐾 (@pucksnlife) April 11, 2016
So, Bergevin is almost admitting the third and fourth-liners he continues to churn out for Therrien to chew up and spit out of his line-mixing machine aren't good enough. That or Therrien is miscasting players with reckless abandon, because if they can't score, what the hell are they doing on one of the top forward lines?
Perhaps Bergevin didn't realize what he was admitting to, but either way someone isn't doing his job. It might very well be both of them, but fans should settle for Therrien, simply due to his inability to adapt.
1. Inability to Adapt
Call it an old-school mentality or stubbornness. Either way, it's a large reason (again, no excuses, remember?) why the Habs are out of the playoffs.
Sure, Montreal had the sixth-lowest PDO this season, which may point to a lack of luck. However, in addition to poor goaltending, all it really hints at is how, because the Habs were also a top-10 possession team and the shot attempts were there, the quality chances weren't.
An entire season of that? That's on the coaching staff.
You can also add onto that the unwillingness to keep Galchenyuk at center and steadfast loyalty to David Desharnais. Desharnais continued to get preferential deployment, often at Galchenyuk's expense, when he himself acknowledged he probably should have stayed a third-liner.
David Desharnais basically saying himself he shouldn't have been first line C. https://t.co/fvJlJ7YAsJ

— Аrpon Basu (@ArponBasu) April 11, 2016
At the end of the day, if this all comes back to one player it's Price, though. One had to believe a season without Price to cover up Therrien's blemishes would have been enough to convince management he isn't the right coach for this team.
Now one has to at least entertain the possibility that, even if Price struggles next year and the Habs again miss the playoffs, he'll either shoulder the blame for either reverting to his past inconsistent self or not recovering from this season's injury properly. In that case how would anyone possibly be able to blame Therrien?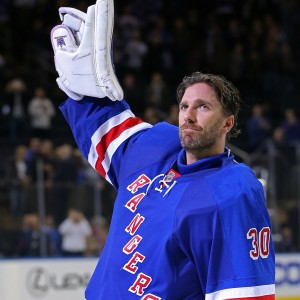 That's of course ignoring how the New York Rangers made do without Henrik Lundqvist for half of last season, still won the Metropolitan Division and reached the Eastern Conference Final.
Really, there's no logical reason why the Canadiens shouldn't have been able to at least make the playoffs without Price. Therrien had plenty of time to adapt and he didn't, unlike a certain other head coach out West without a clear No. 1 goalie, who is now competing in the playoffs as a division champion.
It used to be that the law of survival of the fittest dictated who stayed and who went. Apparently, we have the Canadiens to thank for disproving that notion and replacing it with a simple idiom: It's not what you know, but who.
Bergevin and owner Geoff Molson had better be careful, because they're (at) the end of the line.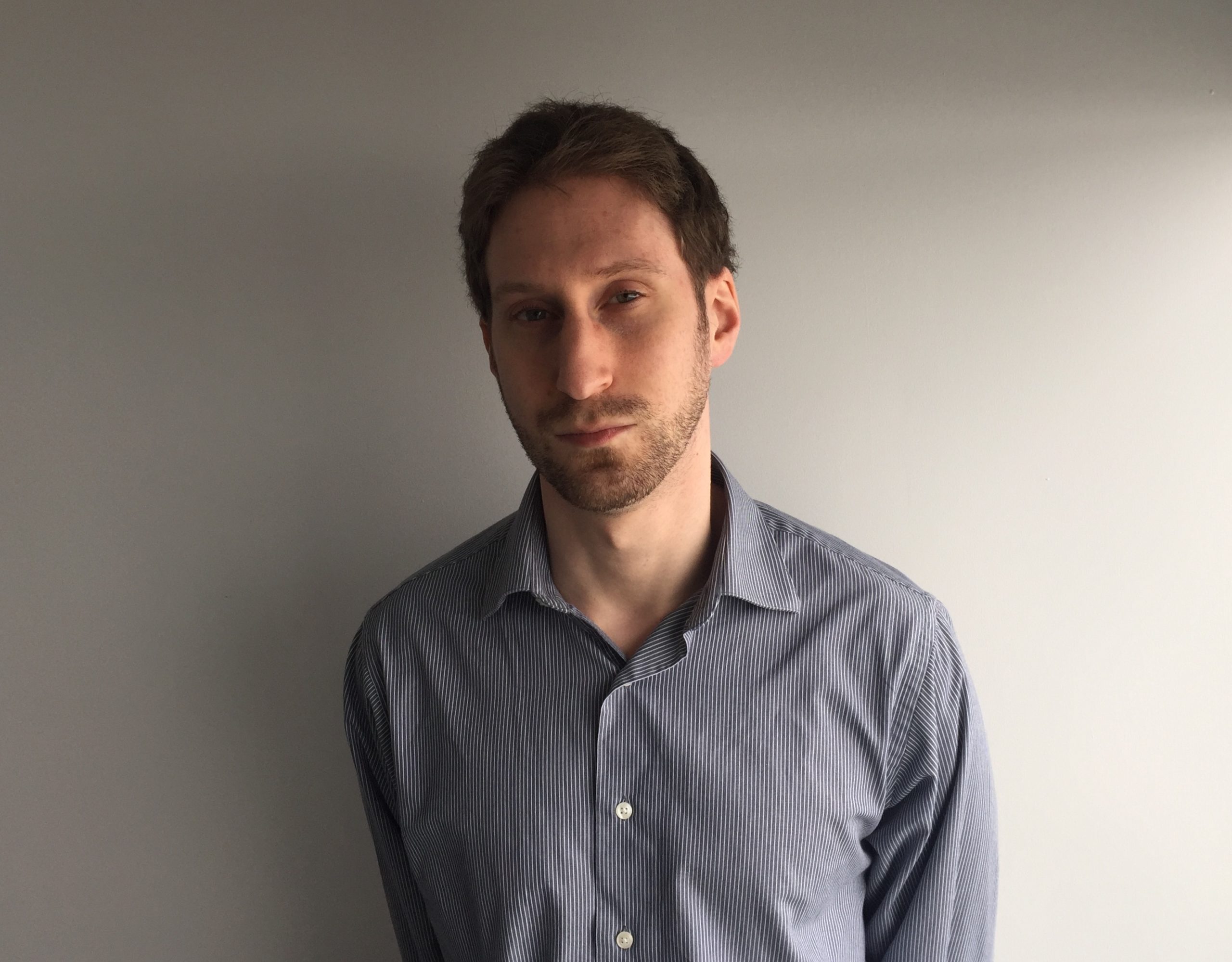 After 10 years of writing hockey, Ryan decided it was as good a time as any to actually join The Hockey Writers for the 2014-15 season. Having appeared as a guest on such programs as CBC Radio One's Daybreak, Ryan has also written for the Montreal Gazette and Bleacher Report and worked for the NHL itself and his hometown Montreal Canadiens. He currently writes about all things Habs for THW, with it being a career highlight for him to have covered the 2021 Stanley Cup Final as a credentialed member of the press.