Corey Crawford has made it known that he's not willing to sign the Chicago Blackhawks' confusing one-year offer worth $3.5 million. What's less clear, though, is how the Blackhawks will strategize their goaltending situation heading into next season. Do they want a stud to secure them wins or can they permit an unproven netminder the chance at more experience? If the latter, having a mentor is a must, even if it's not Crawford.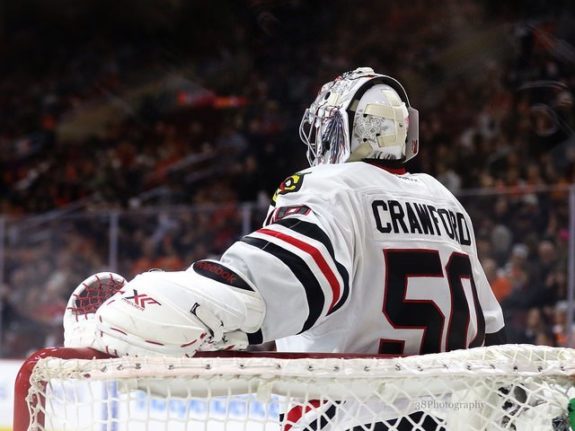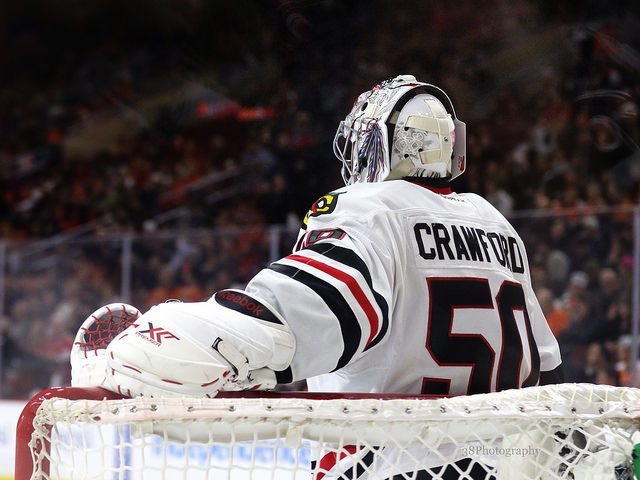 If management thinks their roster is ready to compete, they'd better acquire a proven starter. However, if they recognize that this lineup could use some more time to develop into contenders, then perhaps letting Collin Delia finally take the reins is the way to go. What they choose to do next in addressing the crease will say a lot about their vision for the organization's immediate future.
What They're Made Of
Chicago has elite talent like Patrick Kane and Jonathan Toews who won't settle for anything less than success. Then there are up-and-comers like Kirby Dach, Dominik Kubalik, and Adam Boqvist who are proving to be the next generation that will take over this franchise. However, following the last few failed seasons, it still might not yet be time to expect that next leap of progress.
In that case, it allows the Blackhawks a little more leash with lowered expectations. It's not to say that they won't always be prepared to battle, but more so that it's accepted when they aren't quite back to their dominating ways. That could be a good thing for this club, as it will allow their talented youth to further develop, making them poised to flip the switch on taking charge of this league when the timing is more ideal.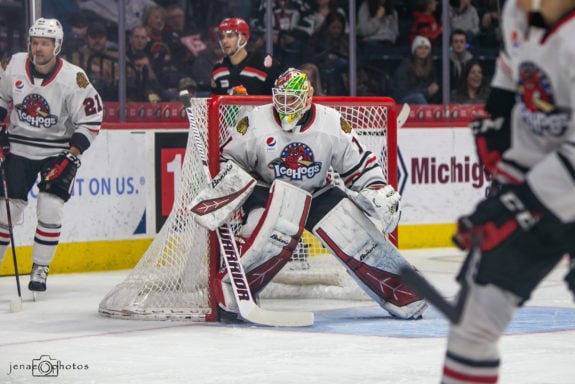 With that strategy in mind, and in expecting that Crawford won't be presented with a way that makes sense for him to stay, it seems like a natural fit to give Delia a chance. His patience with the organization should prove to have paid off, by at least granting him that. Then, alongside his potential superstar counterparts, he can further his form as a solidified No. 1.
Necessary Veteran Presence
Every well-constructed team, regardless of their underlying strategy, includes proven veterans who provide an irreplaceable presence. Kane, Toews, and Duncan Keith are transitioning into that type of role, while Crawford could also be doing the same. Yet, if Crawford isn't in Chicago next year, it leaves a gap that will need to be filled.
RELATED – Blackhawks All-Time Playoff Roster
After being informed that he wouldn't be re-signed by his now-former team, one such goalie has just become available. Following the ordeal, this player went on to say that he's still looking to compete. This scenario creates a perfect recipe to infuse unmatched passion and perseverance, which would undoubtedly benefit those that get to play alongside an athlete looking to prove their critics wrong.
Calling Canada's Capital
If they haven't already, the Blackhawks need to get in touch with Craig Anderson. The 39-year-old is the winningest goalie in Ottawa Senators' history, yet they've told him that his time there is done. Although he may no longer be playing at his peak performance, all he's accomplished makes him a perfect fit as a veteran voice in Chicago's locker room.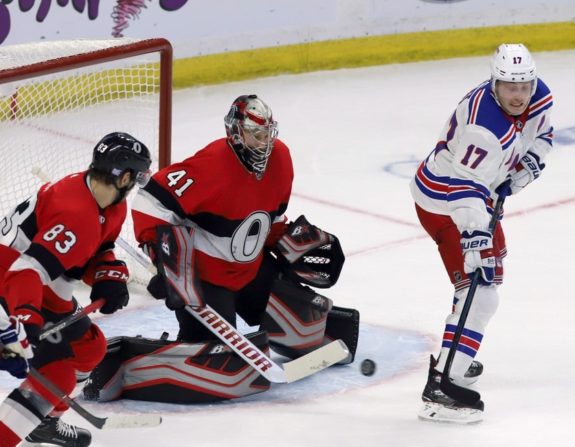 What's more is that Anderson already has familiarity with the franchise, as the Blackhawks drafted him in 2001. His initial stint in Chicago was short-lived, playing only three seasons before being traded in 2006. Anderson's career then progressed in the right direction, as he's now only 11 victories shy of reaching the rare milestone of 300 wins. Where better to achieve the feat than back where he was given a shot in the first place?
Making Sense of the Money
The reality is that if Chicago was only willing to offer Crawford $3.5 million, then it's fair to assume they'd anticipate signing Anderson at an even greater discount. Not only would that save them money they'll need in other areas, it also gives them a goalie they know is primed to make an impact. Anderson would come in as a respected presence and invaluable teacher for Delia while being able to get some wins along the way.
Anderson's most recent contract had him earning an AAV of $4.75 million over the last two seasons. If he truly is motivated to remain in the game, he'll need to be realistic about how his next deal is structured. It will be for less money and minimal term. That's a perfect scenario for teams that are nearing the ceiling of their cap, like Chicago.
RELATED – Blackhawks' News & Rumors: Franson's Return, de Haan's Brewery & More
If the Blackhawks are positioning themselves for another year of hopeful progress, as opposed to anticipating immediate results, Anderson might be the fit they need. It would be great to see Crawford stick around, even in a limited role, but both sides are not on the same page in those negotiations. As the team continues to develop, Chicago should give Delia the crease and bring in Anderson to help him learn how to own it.
Stats courtesy of: Hockey-Reference, QuantHockey.
---
---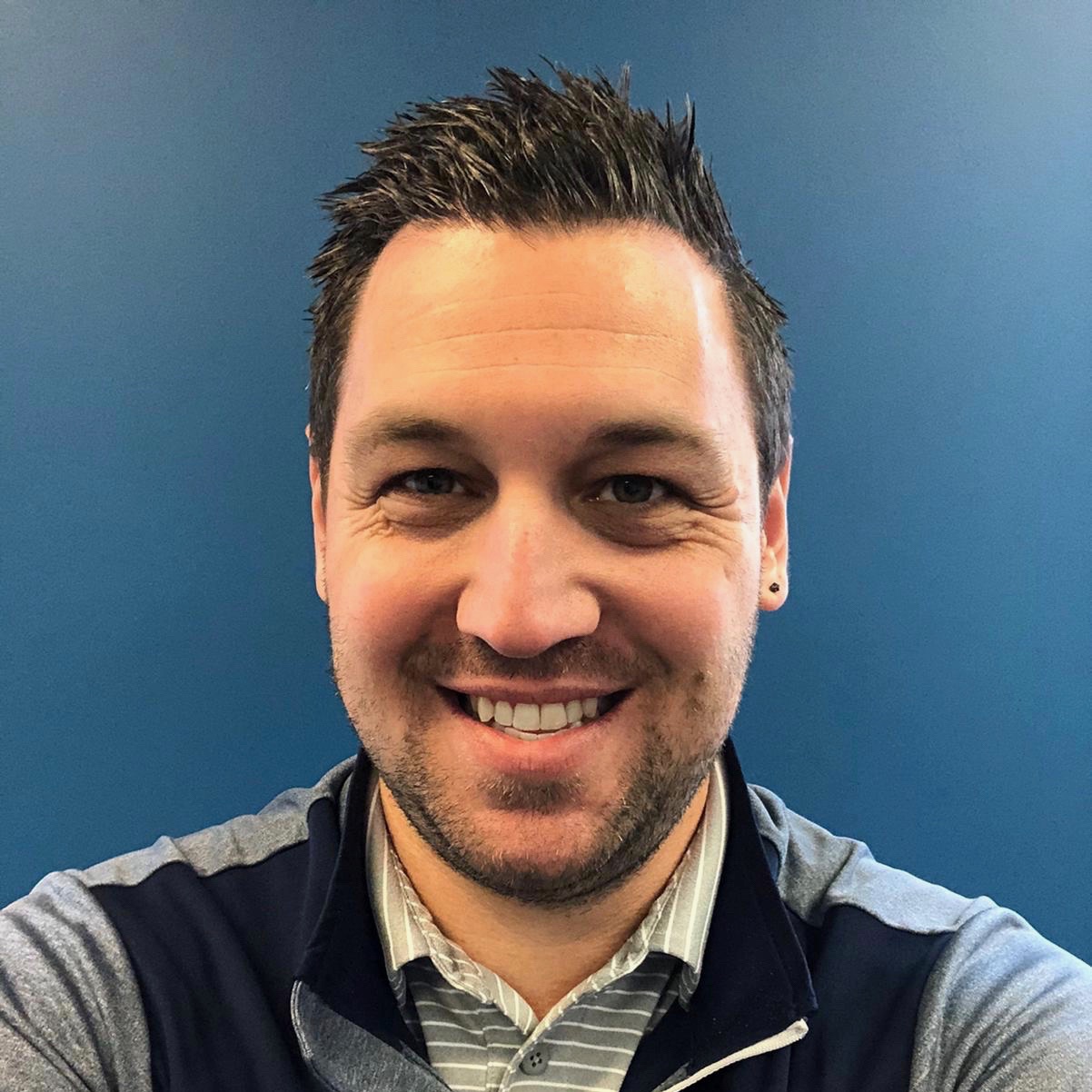 Freelance thinker, paying too much attention to digital aesthetic. Oxford comma enthusiast. Spider-Man supporter. Sports fan, with two favourite hockey teams. If the Blackhawks and Maple Leafs ever meet in the Stanley Cup Final, you can find me wherever they're playing that night.
Find me and more of my work at mralwayswrite.com and find me at @MrAlwaysWrite.