After 16 days off due to a COVID outbreak, the New Jersey Devils came roaring back with a 5-2 win over the New York Rangers. We'll highlight some of the top performers from last night's game, including some big outings from their young players.
The NHL also announced further schedule changes for the Devils, altering six more games due to their COVID outbreak. Finally, a look at some promotions in the organization's hockey operations department. Let's dive into what was a busy start to the week.
Kuokkanen's Big Night
You wouldn't have known it last night, but Janne Kuokkanen did not look like a player who hadn't played in an NHL game in 16 days. He finished with three assists, including a primary assist on Nick Merkley's third-period goal that gave the Devils a 4-2 lead with under six minutes to go.
Not only did Kuokkanen finish with three assists, but his underlying metrics were among the best on the Devils. He finished with a Corsi share (CF%) of 60% and expected goals share (xGF%) of 59.1% at 5-on-5. Kuokkanen even helped the Devils' power play getting going when he tallied an assist on Pavel Zacha's goal.
Kuokkanen has six points (1 goal, 5 assists) in 10 games, moving him into fourth place on the team in scoring. He's playing third to fourth-line minutes depending on the lineup, but he's starting to get into a rhythm, with all six points coming in his last five games. Depth scoring was a problem for the Devils last season. But it hasn't been to start 2020-21 and won't be if they keep getting contributions from Kuokkanen and the rest of the bottom six.
Devils' Young Players Step Up
Kuokkanen wasn't the only young player to stand out for the Devils last night. Mikhail Maltsev iced the game with an empty-net goal, his first career goal in what was his second NHL game. He finished with a 61.8% CF% and 79.1% xGF% at 5-on-5 and was a beast in the faceoff circle, winning 64% of draws. With that kind of performance, it's no surprise head coach Lindy Ruff had him out on the ice to seal the game.
Yegor Sharangovich also had one of his best games as a Devil. He had the go-ahead goal and eventual game-winner in the third period when he gave the Devils a 3-2 lead. He had a 50% CF% and 63.8% xGF% at 5-on-5, which is probably not a coincidence since he played on a line with Maltsev.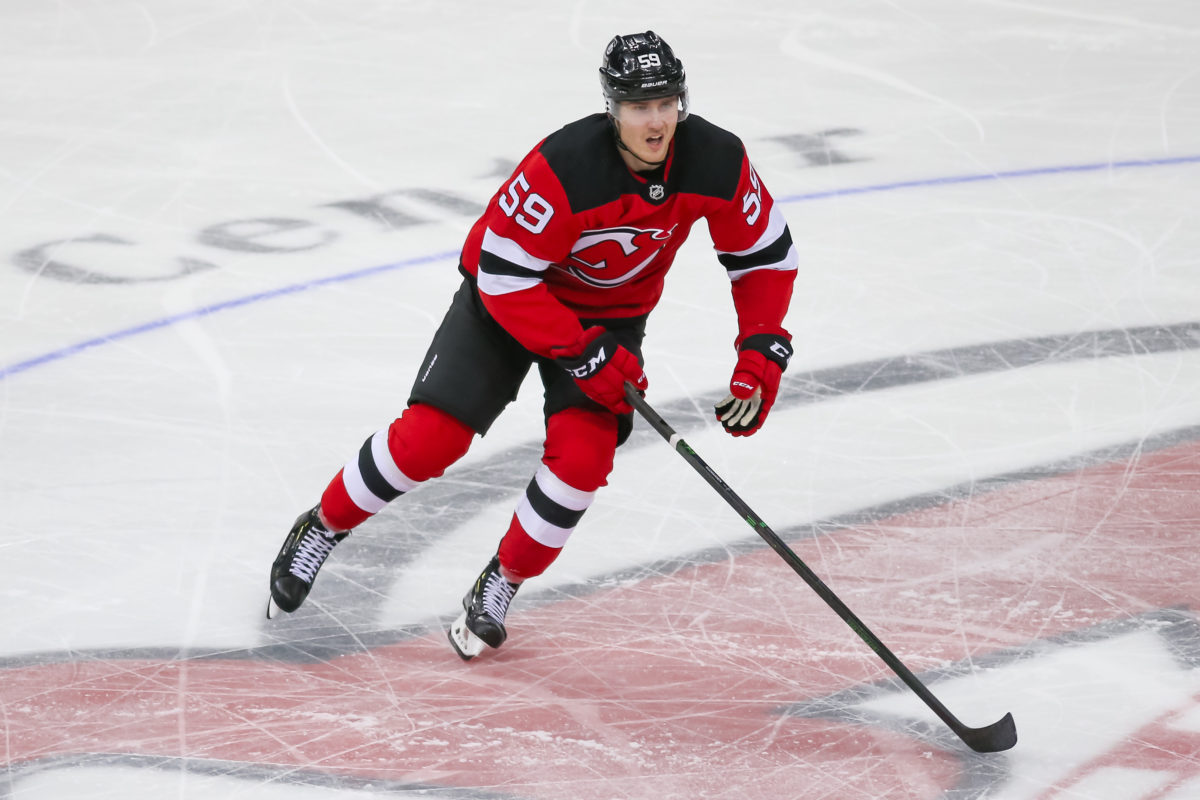 In addition to those two, Zacha and Merkley stepped up in big moments. As mentioned, they both scored goals, but they looked quite comfortable together on a line with Kuokkanen. Zacha led the team with a CF% of 66.7% and had an xGF% of 67%, ranked third-best on the team. Meanwhile, Merkley had a CF% of 64% and xGF% of 74.1%. A fun note from last night was that Merkley's goal, the second of his career, came on the one-year anniversary of his first career goal.
Merkley was one of the pieces the Devils received when they traded Taylor Hall to the Arizona Coyotes in Dec. 2019. Kuokkanen was part of the Devils' return when they traded Sami Vatanen to the Carolina Hurricanes at last season's trade deadline. The team is starting to reap the benefits of their work on the trade market and in big ways on some nights.
Devils Hand Out Front-Office Promotions
Before the Devils' contest last night, the organization announced some changes to their hockey operations department.
Related: Devils Look to Hit Ground Running After COVID Pause
The Devils promoted Kate Madigan to Executive Director of Hockey Management/Operations after previously having served as Director of Pro Scouting Operations. Her résumé is quite impressive and gives her a prominent voice as a woman in an NHL front office, a notable milestone.
Scott Clemmensen received a promotion to Director of Goaltending Development. He's been in the organization since 2015 and had served as a goaltending development coach. He also played for the Devils for six years and had a memorable 2008-09 season filling in for an injured Martin Brodeur. General manager Tom Fitzgerald had mentioned in the offseason he was looking to create a goaltending development department, so it's no surprise to see Clemmensen head the department, given his previous work as a development coach.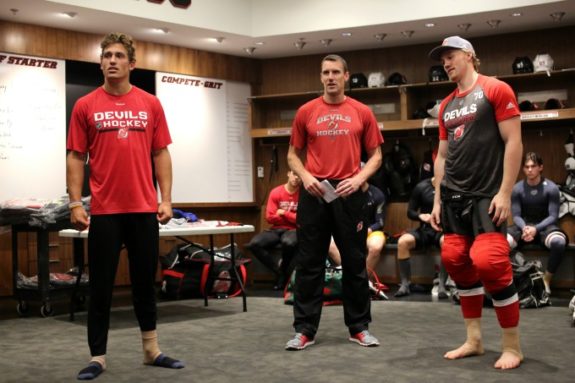 Last but not least, Jim Mill moves into the position of Director of Pro Scouting. He was the Devils' head of college scouting last season and had been a pro and amateur scout with the organization from 2015-2019. He'll now play a role in helping Fitzgerald and the front office to identify pro talent that fits the team's needs.
More Schedule Changes
Earlier yesterday afternoon, the NHL announced another round of changes to the Devils' schedule due to postponements from their COVID outbreak. Here they are:
@ WSH – Mar. 7 to Feb. 21
@ BOS – Feb. 15 to Mar. 7
vs. NYI – Apr. 27 to Mar. 14
@ PHI – Feb. 11 to Apr. 25
vs. PHI – Apr. 1 to Apr. 27
@ PHI – Feb. 13 to May 10
With those changes comes an even more condensed schedule. As it stands, the Devils will pretty much have a game every other night, at a minimum, until the end of the regular season. Their first set of two days off in a row won't come until Mar. 31 and Apr. 1, a solid month and a half away from now.
Related: Revisiting the Devils' Trade for Alexander Mogilny
Since the Devils will be playing that often, you can pretty much forget about them practicing any time soon. It's also probably a good bet Ruff will have to rely on load management and rest his players when he can. It wouldn't be a surprise if their taxi squad gets some significant usage moving forward. And expect some call-ups from Binghamton (AHL) in the future too.
That does it for this addition for Devils' news and notes. The team is off today but is back at it tomorrow night against the Boston Bruins, kicking off the first of three games in four nights. Make sure to stay tuned to The Hockey Writers for the latest coverage as the Devils' schedule ramps up after their COVID pause.
* * *
Advanced stats from Natural Stat Trick
---
---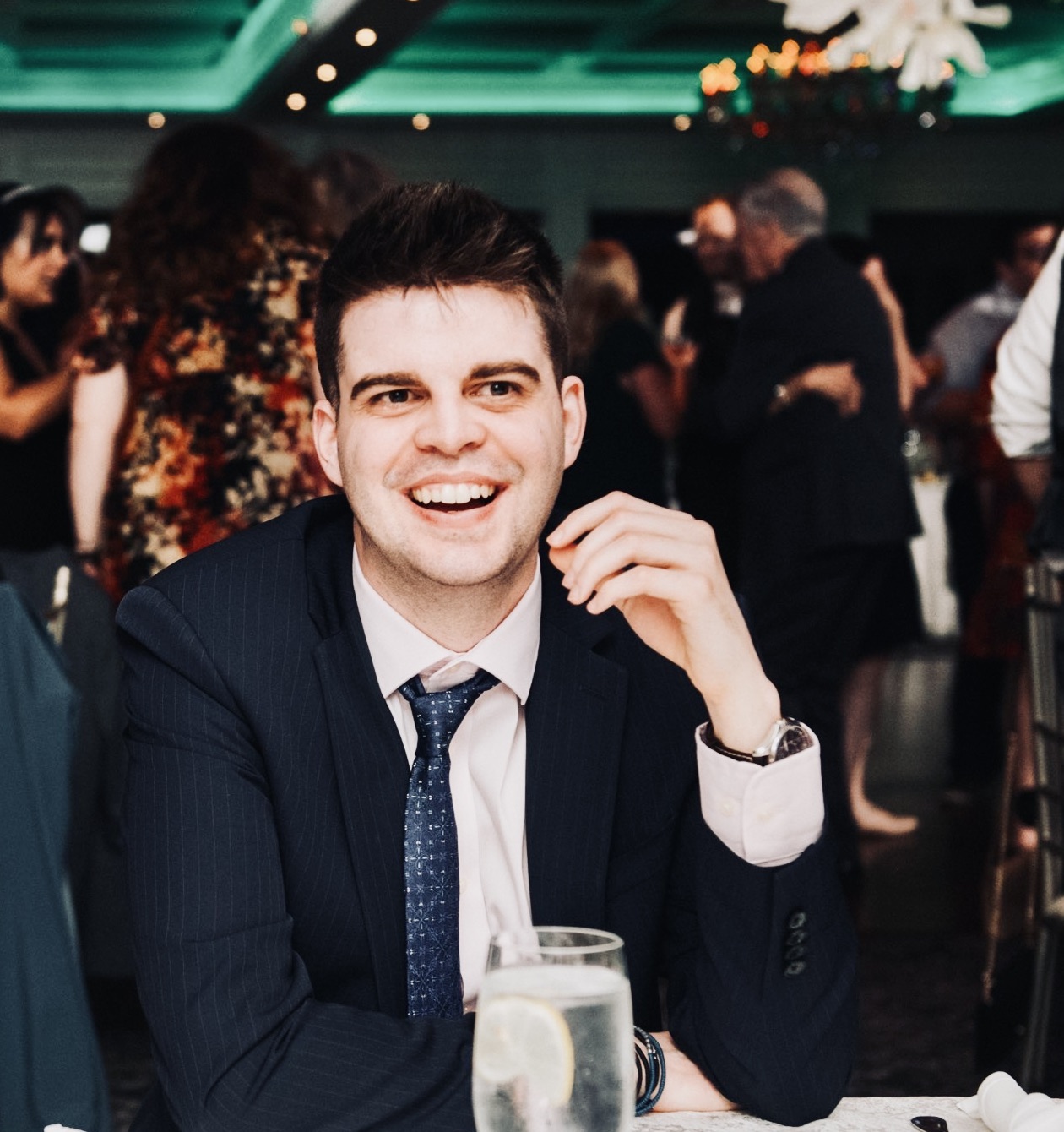 Alex Chauvancy is a New Jersey Devils writer for The Hockey Writers who has a penchant for advanced stats, prospects, signings and trades. He previously wrote for Devils Army Blog, a New Jersey Devils fan blog, from 2015-2017