There's a reason Montreal Canadiens head coach Claude Julien's resume is more impressive than the outgoing Michel Therrien's. That's in spite of the fact that Julien got his start in the NHL after his Habs predecessor, replacing him the first time around behind the Canadiens bench in 2003.
While Therrien has had his share of successes and is due some measure of respect for consistently turning the Habs into a divisional contender, he has never won a Stanley Cup. Julien has and instantly transforms the first-place Canadiens into a contender for a variety of reasons. Here are five things Habs fans can expect from their team with Julien now in charge:
5. Ice Time Correlated with Skill
There was a curious omission from the team's forward lines at Julien's first practice as head coach: David Desharnais was skating as the extra forward.
#Habs: Les trios de Claude Julien

Pacioretty-Galchenyuk-Radulov
Byron-Plekanec-Gallagher
Lehkonen-Danault-Shaw
Andrighetto-Mitchell-Flynn

— J-F Chaumont (@JFChaumontJDM) February 17, 2017
While Therrien did scratch David Desharnais every once in a while, the general consensus among those that followed the situation was that he did so begrudgingly and as a last resort. It was no secret he liked what the diminutive Desharnais brought to the table in terms of effort, and there was undeniably a lot to like in that regard.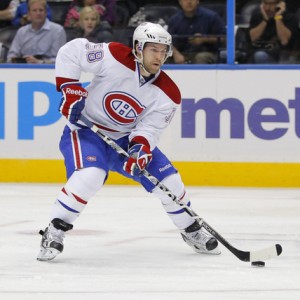 Unfortunately, the size of his effort level didn't match his skill, and Desharnais would often get preferential deployment at the expense of other forwards. For example, he averaged over two minutes of ice time on the power play last season (65 games), despite scoring a mere five points on the man advantage.
To further illustrate the point, Alex Galchenyuk, who averaged just 15 seconds more per game, was able to score 16 points (albeit over 82 games). And, on the subject of Alex Galchenyuk, many had assumed he had finally won the role of the team's first-line center after scoring 30 goals last year. However, after getting hurt in December, he seemed to lose that spot to Phillip Danault.
Part of the justification behind the move probably stems from the desire to bring him along slowly no doubt. However, excluding a subsequent three-game absence in late January, he had been back for 12 games. So, when does Galchenyuk get to move back to the top line?
Based on Julien's lines, right now.
4. (Even) Better Puck Possession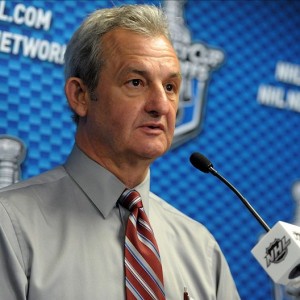 To his credit, Therrien had the Canadiens as one of the top possession teams in the league.  Julien's Bruins, though? They were the very best. And that's been a quality shared by Julien's teams from the get-go. Since he started behind the Bruins bench in 2007-08, the Bruins are fifth in score-adjusted Corsi at 52.63%. The Habs are 18th at 49.45%.
While critics of advanced stats may point out the top teams in terms of possession have been relative disappointments this year (the Bruins, Habs, Los Angeles Kings and Nashville Predators are all in the top six in that same category), there is undeniably some correlation between possession and on-ice success.
For example, the bottom seven teams? They are all out of the playoff picture. Only the New York Islanders are within realistic striking distance. In sharp contrast, five of the top six teams are holding down playoff spots. The sixth, the Kings, who made their bones, winning two of the last five Stanley Cups on the backs of a strong possession game? They are just one point out despite being without Jonathan Quick for the entire season.
That's pretty much all the evidence you need, seeing as those two years the Kings won it all? They entered the playoffs as either the last seed in their division (2014) or the last seed in the entire Western Conference (2012). In essence, it's the playoffs where possession matters most, and Therrien's teams generally opted to go in another direction… with high-quality shot attempts from the opposition consistently aimed at Carey Price.
3.  Better Defense
One of the causes (or by-products, depending on your perspective) of better possession under Julien has arguably been his team's superior defense. That's in spite of a corps essentially comprising just Torey Krug, first-year stay-at-home stalwart Brandon Carlo and an aging Zdeno Chara (who was still allowed to do this against Montreal):
When the Habs acquired Shea Weber, it was seen as a move to better insulate goalie Carey Price. It unfortunately, hasn't worked out that way, as the Habs have been hemorrhaging high-danger scoring chances against. That in part explains Price's recent struggles. Since Dec. 4, he's posted a .897 save percentage. That's… uh bad.
Enter Julien, whose former team, the Bruins, has allowed the second-fewest shots per game (26.5). Furthermore, up until the end of January, the Bruins were averaging 6.62 five-on-five scoring chances against per 60 minutes, which was second only to the Minnesota Wild.
The thought process here is if Julien can work wonders defensively in Boston, he should be able to turn things around here considering the upgrade in personnel he has at his disposal. Beyond Weber, he's got top-four puck-moving defensemen Jeff Petry and Nathan Beaulieu to work with, not to mention Andrei Markov, who has remained effective in spite of his age.
2. More Playoff Success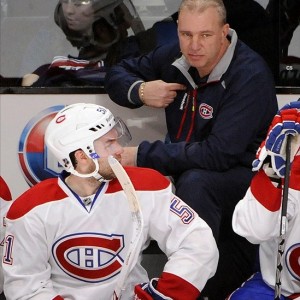 In essence, bad defense and poor possession had been the calling card of Therrien's teams in Montreal. The Habs would play well during the regular season only to suffer an embarrassing playoff elimination, oftentimes relying too much on Price.
For example, during Therrien's first season (second stint) behind the Habs bench in 2012-13, the Habs placed first in the Northeast Division only to suffer a humiliating five-game first-round loss to the Ottawa Senators. With Price injured (and not even playing well when he was healthy), Peter Budaj started the deciding game and the Habs crumbled under the pressure and lost 6-1.
In 2014, after having stolen a round against the Bruins, Price got injured in Game 1 of the Eastern Conference Final. The Habs turned to Dustin Tokarski, who played reasonably well under difficult circumstances. Nevertheless, the Habs bowed out in six to the New York Rangers, getting just 18 shots on goal in a 1-0 Game Six defeat. What's most telling is that they entered what was going to end up their final period of the season down 1-0, only managing five shots therein (to the Rangers' 13).
Finally, in 2015, trailing the Tampa Bay Lightning three games to none, the Habs admirably won two straight but put up another clunker in Game 6 of the two teams' second-round series. They managed one more shot on goal, both in the game (19) and the third period (6) relative to their previous elimination loss. They still generated very little in terms of offense in a 4-1 defeat that wasn't nearly as close as the score indicated.
That was another series during which Price, while healthy, did not perform up to expectations. That's not his fault, though. Goaltenders should not be expected to carry a team over an entire playoff run. They can maybe steal one round… two if you're lucky, but if you're consistently in your own zone waiting for the other guy to make a mistake, you're in the midst of making a huge one yourself.
The theory is that Therrien's tactics worked very well during the regular season when every game came against a different opponent. Over the course of best-of-seven series, he consistently got outcoached and could not adjust, having to rely on otherworldly goaltending to get him through. That simply is not going to result in many playoff victories.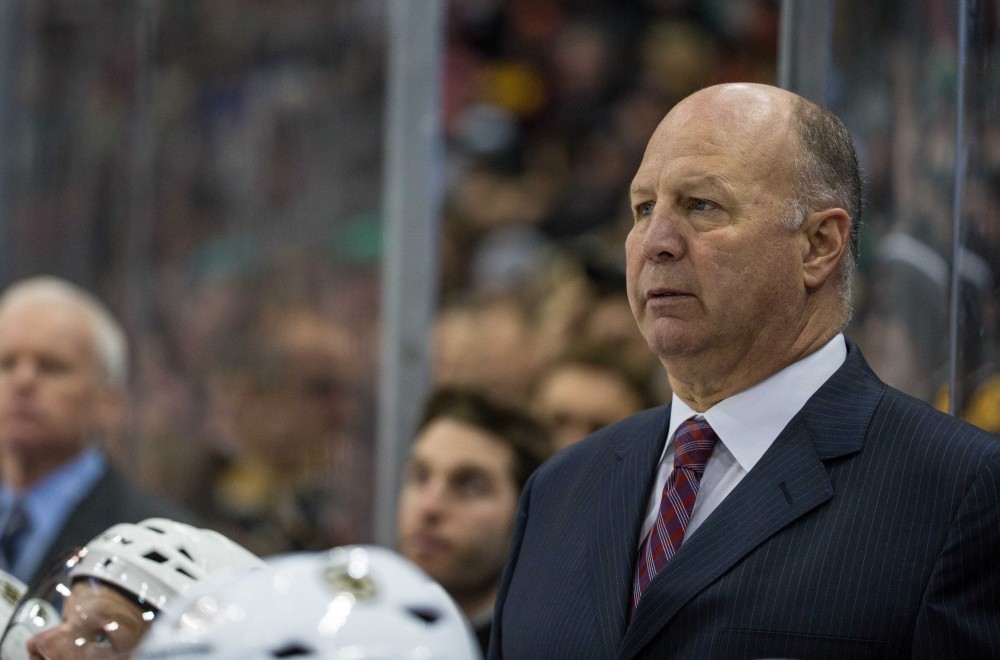 So, if all the Habs were getting with this coaching change was a fresh voice and different system, it was going to have the propensity to work out better for them no matter who was coming in to replace Therrien. However, they're getting a championship-winning coach who has been to a second Stanley Cup Final.
Julien has a 61-47 record during the postseason, which amounts to a .560 winning percentage. That's second-best among active coaches with at least 70 games played (Mike Babcock). The third-best, just to further confirm there may be something to that stat? Joel Quenneville. That's pretty good company to keep.
1. A Division Title at the Very Least
It's hard to guarantee a Stanley Cup in Montreal with Julien behind the bench. Sure, the Habs could have been seen as legitimate contenders entering this season in spite of last season's setback. However, Julien is far from inheriting a lost cause from Therrien.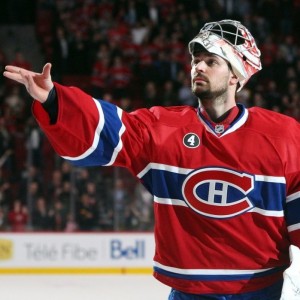 While the Habs have been just .500 since their 13-1-1 start, that start has allowed them to maintain first place in their division through all their struggles. Sure, that lead is now paper-thin (four points, with the Ottawa Senators owning three games in hand), but had someone told the Canadiens in September that three-quarters through the season they'd be 31-19-8 and in first place? They probably would have been more than satisfied with that.
So, considering coaching changes tend to bring about short-term success at the very least, Habs fans can reasonably expect a bump in the points department over the next few games. In theory, prior to bettering themselves behind the bench, the Habs should have been able to hold on to that lead over Ottawa until the end of the season. Now, it's almost a certainty.
Granted, winning first place this year is almost a curse, as it would likely mean facing a superior opponent from out of the Metropolitan Division in the first round this year. That outcome should have worried Habs fans. Now, who knows?
It may be just a new coach behind the bench, but it's almost like a brand new team on the ice as a result… one that by all measurable standards should be better, and not just relative to their previous selves. Just better.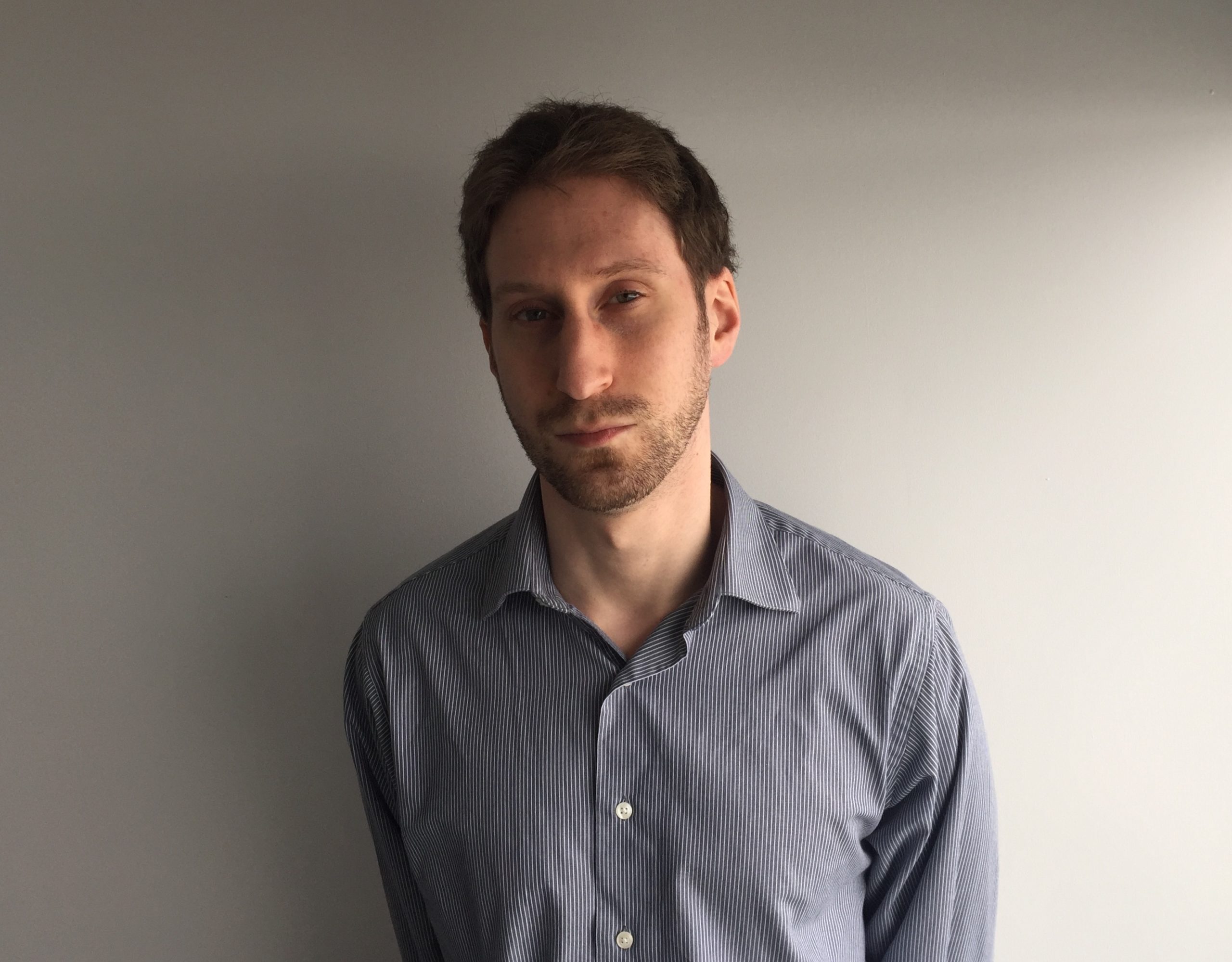 After 10 years of writing hockey, Ryan decided it was as good a time as any to actually join The Hockey Writers for the 2014-15 season. Having appeared as a guest on such programs as CBC Radio One's Daybreak, Ryan has also written for the Montreal Gazette and Bleacher Report and worked for the NHL itself and his hometown Montreal Canadiens. He currently writes about all things Habs for THW, with it being a career highlight for him to have covered the 2021 Stanley Cup Final as a credentialed member of the press.