I bet you wouldn't have predicted that the Chicago Blackhawks would be sitting in a playoff position a quarter of the way into the 2020-21 season. Don't feel bad; most of us didn't. Yet, there they are. While this team has had to overcome its share of injury struggles, their youth has already begun to develop in the most advantageous directions possible.
RELATED – Toughest Blackhawks Trivia Quiz You'll Ever Attempt
There is certainly far more optimism surrounding this team than that which was anticipated. Even as additional hurdles have appeared, they've found ways to navigate around and right through them. However, how the Blackhawks manage the newest set of challenges thrown their way is yet to be seen. We'll delve into the details in this edition of Blackhawks News and Rumours.
Shaw Out, Again
Starting things off on an unfortunate note, Andrew Shaw is out of the lineup and in concussion protocol. He entered the 2020-21 season with rejuvenation after battling back from a previous concussion mid-way through the 2019-20 campaign. His history of head trauma makes this a greater focal point for all the wrong reasons.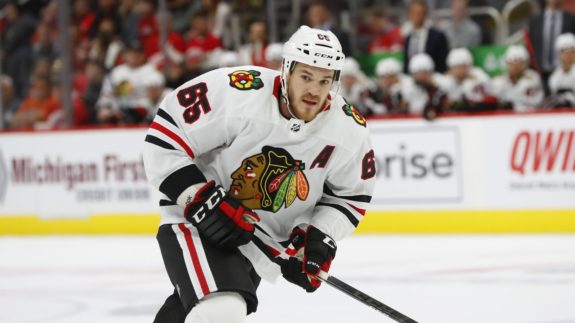 Through his first 14 games of the season, Shaw had earned two goals and two assists through an average ice time of 15:07 per game. All of his points had come on the power play, and he had killed some penalties, as well. It's believed the injury occurred during Chicago's recent matchup with the Dallas Stars.
Head coach Jeremy Colliton, whose playing career was cut short because of concussions, was visibly distraught when talking about the news on Thursday. He also appeared to be angry at how it happened — an unnecessary elbow to the face that went uncalled.

"It's terrible," Colliton said. "I don't have much more to say other than that. Very disappointing."
Ultimately, health comes before hockey. While it's clear that Shaw loves the game — let alone representing the city of Chicago as he plays it — I know I can confidently speak on behalf of all fans when I say that we are in full support of whatever decision is best for his health and wellbeing, even if that means we no longer get to see him battle for the Blackhawks. Wishing a full and speedy recovery for Shaw.
Murphy Missing Minutes
While there are currently few details to share surrounding Connor Murphy's news, what we do know is that he is also out of Chicago's active lineup. Reports indicate that he suffered a right hip injury that will keep him out of action for approximately 10-14 days. (from 'Blackhawks D Connor Murphy (hip) out 10-14 days,' National Post, 02/11/2021)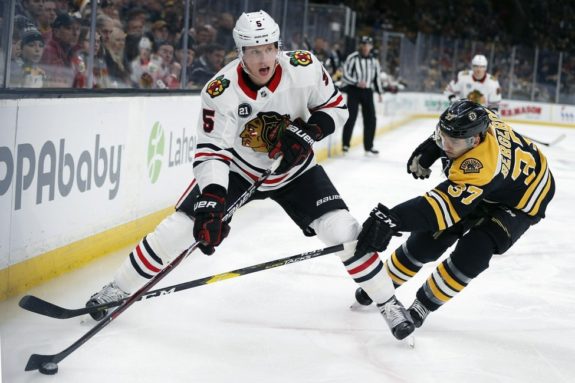 After witnessing his steady progress since joining the Blackhawks in 2017, it should come as no surprise that Murphy stepped into an even bigger role for the Blackhawks' blue line early on this season. Averaging the most ice time of his career at 22:45, he's already accumulated 28 blocks, 25 hits, and five points thus far in 2020-21.
While the Blackhawks will miss Murphy's presence on their back end, they have the fortunate advantage of being able to give newcomers a chance to get into the lineup as a result. They've recalled Wyatt Kalynuk from their taxi squad in the meantime.
Boqvist Almost Back
Adam Boqvist was re-activated on Feb. 8 but has yet to get back into a game and will not suit up for the team right away. He participated in his first practice since his return during the team's morning skate on Feb. 11. Chicago will have to find a way to get him back into the lineup when they feel he's ready to go.
Boqvist hadn't yet done much to impress throughout the start of his sophomore season. However, if the organization is going to continue making good on its commitment to developing its youth, then he is an important part of that conversation. They have to give the former eighth overall pick every opportunity possible to progress and perform.
Early-Season Playoff Position
Yes, as of the time of this writing, the Blackhawks are currently sitting in a playoff spot. They are 6-4-4 through 14 contests, which is good enough to land them in third place within the Discover Central Division. More impressively, they're currently on a three-game winning streak and have earned 14 of the 16 points possible through their last eight games.
RELATED – Blackhawks: 4 Takeaways From Series With the Stars
However, don't start gearing up for a postseason push just yet. Chicago has played four more games than some others competing alongside them for positioning. They are also converting at a rate of over 35% on the power play and seeing production from parts of their lineup where they weren't necessarily anticipating such an impact.
That's not to say that the Blackhawks can't sustain this level of success. It's simply to recognize that there is a lot of hockey left to play, which will determine who ends up where by the end of it. With that said, if the team can rely on the type of performances their prospects have been showcasing game in and game out, then there's no telling how much more this squad can do en route to surprising the masses.
Blackhawks Banter on Mondays
Join us every Monday night at 8:00 p.m. EST/7:00 p.m. CST for our weekly episode of Blackhawks Banter, presented by The Hockey Writers. We air live on our YouTube Channel and upload our shows to our Facebook Page.
---
---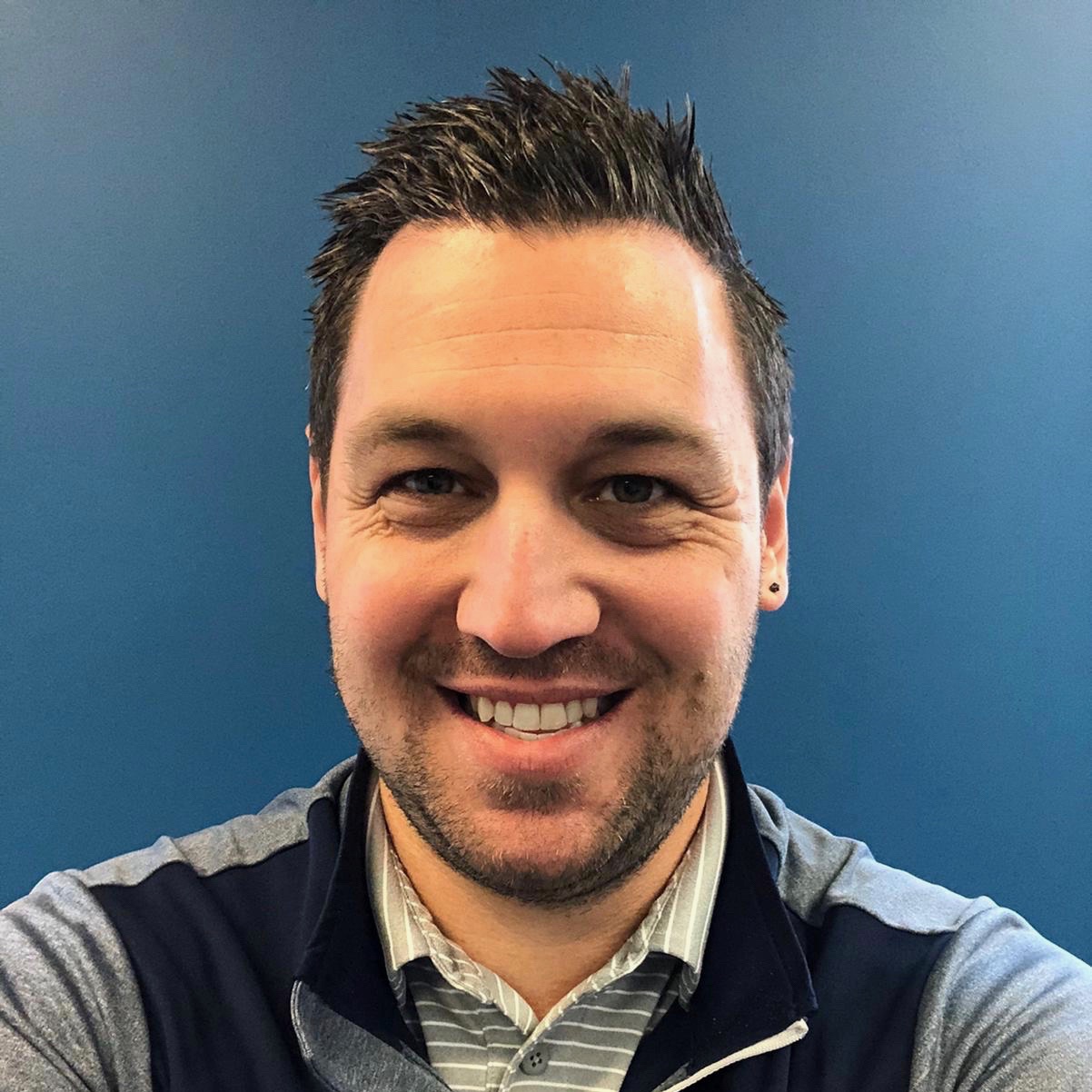 Freelance thinker, paying too much attention to digital aesthetic. Oxford comma enthusiast. Spider-Man supporter. Sports fan, with two favourite hockey teams. If the Blackhawks and Maple Leafs ever meet in the Stanley Cup Final, you can find me wherever they're playing that night.
Find me and more of my work at mralwayswrite.com and find me at @MrAlwaysWrite.